Back to Articles
Peter McKinnon brings Canada's beauty to the world in this stunning 2-coin series
Apr 01, 2019
Canadiana
4 MINUTES READ
Moraine Lake, in Banff National Park is one of Canada's most iconic sites. With ten mountain peaks towering above its turquoise waters, the glacial lake lures thousands of visitors and photographers to Alberta each year. "I never expected photography to consume my life the way it has," says Peter McKinnon, an internationally renowned photographer, filmmaker and social media sensation, "The arts were so far off my radar. I was into skateboarding and BMX bikes, a drummer in the punk rock scene."


Moraine Lake, in Banff National Park is one of Canada's most iconic sites. With ten mountain peaks towering above its turquoise waters, the glacial lake lures thousands of visitors and photographers to Alberta each year. "I never expected photography to consume my life the way it has," says Peter McKinnon, an internationally renowned photographer, filmmaker and social media sensation, "The arts were so far off my radar. I was into skateboarding and BMX bikes, a drummer in the punk rock scene."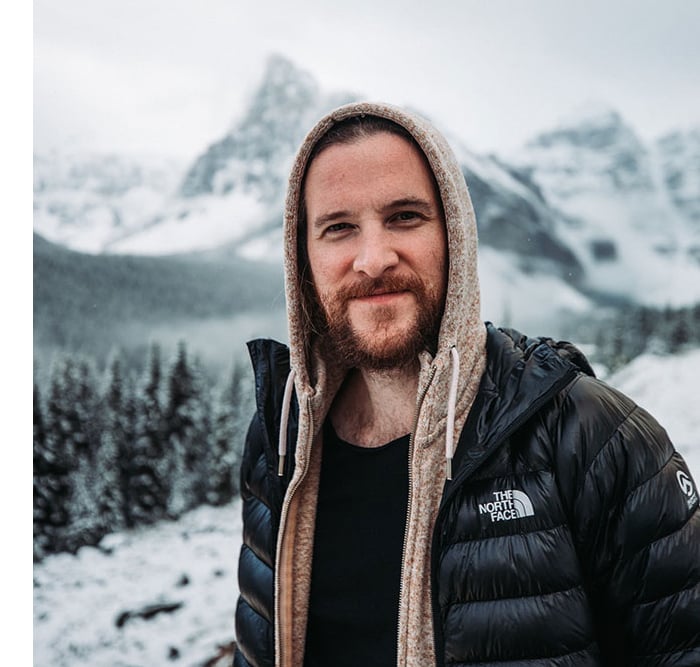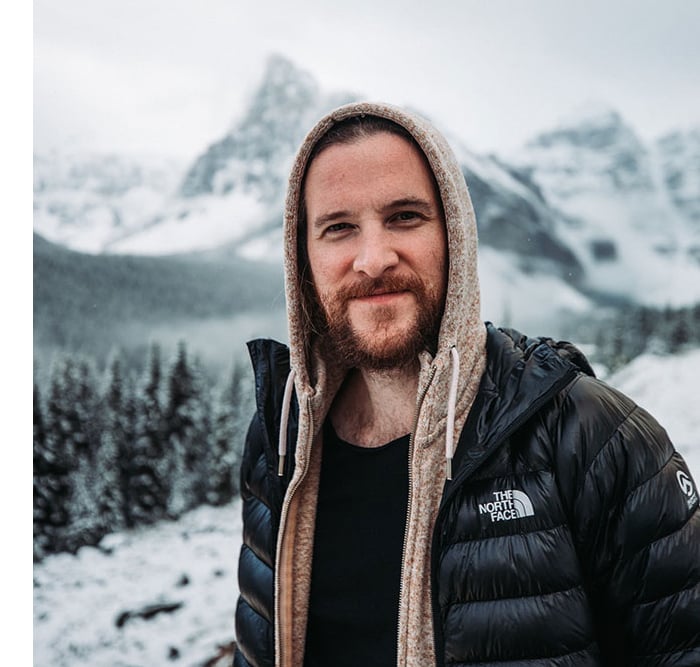 McKinnon's foray into photography began when his sister got married, "Everyone in the wedding party got a camera as a gift. It had a macro setting, so I snapped a picture of the wet grass in our backyard. That was the first photo I ever took. Seeing the blades of grass and those huge droplets of water on the display changed the way I look at the world forever."
The camera quickly became McKinnon's constant companion and before he knew it, the art of photography completely took over his life. Today, McKinnon inspires and offers tips and hacks to millions of viewers and followers on social media, including Royal Canadian Mint Sales representative Matt Paré.
Paré was gripped by McKinnon's work on YouTube, "A light bulb went off and just knew McKinnon's images were perfect for our collector coins. Moraine Lake is an iconic Canadian scene, and McKinnon is a Canadian photographer with a deep passion for the land. He's incredibly talented and openly shares his knowledge in such an upbeat and positive way, no wonder he has millions of subscribers worldwide."
The Bucket Shot
McKinnon enjoys all facets of photography, but landscapes is where his deepest passion lies, "There's something magical about heading out while the rest of the world is still asleep. It's still dark, you can't see anything, but you know the landscape is right there in front of you—and you and your camera are the only one who will see the veil slowly lift and bring the scene to life."
McKinnon recounts how he began thinking of capturing Moraine Lake in different seasons. He became obsessed with the idea of shooting it during that fleeting moment in autumn, when the lake has not yet frozen, but the first snow has fallen, and the snow-covered mountains are reflected in the water.
Flying across the country to take a single photograph seemed radical at the least. Timing would be everything, the window was incredibly small, and unforeseen obstacles were sure to crop up along the way. Nine years later, McKinnon finally captured his bucket shot.
The money shots
Take one look at Moraine Lake and you too will fall in love with its splendour. It is a scene McKinnon has seamlessly captured time and time again, and one the Royal Canadian Mint could not overlook.
The beauty of Moraine Lake, a glacially fed lake, is the first Canadian landscape to appear in a two-coin Peter McKinnon Photo Series by the Royal Canadian Mint. Each coin launching in 2019 is composed of 2-ounces of pure silver, has a $30 denomination, a 50-millimeter diameter, and gives the impression of looking through the aperture blades of a camera's lens. Each coin is available individually or as a set by subscription, which includes a two-coin beauty box to showcase both coins in the series.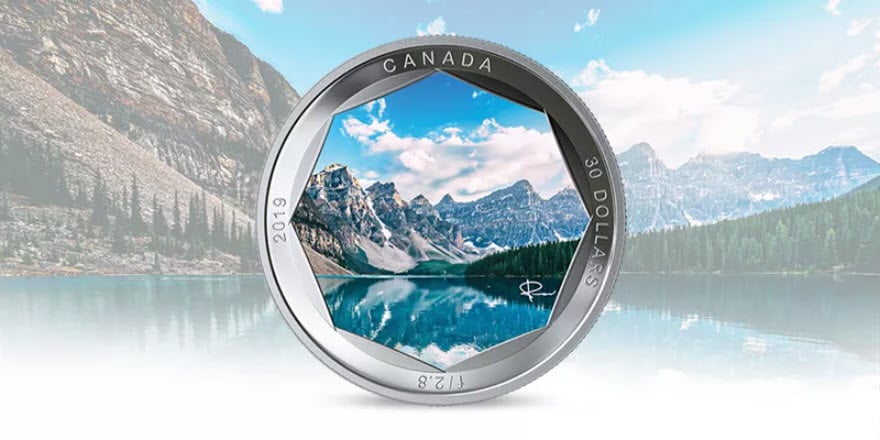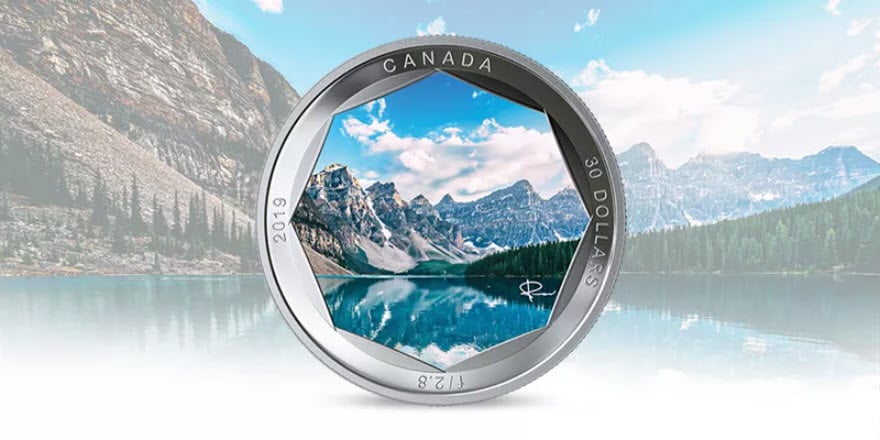 Original photograph of Moraine Lake located in the Valley of Ten Peaks in Banff National Park, Alberta, Canada by Canadian photographer and filmmaker Peter McKinnon.