While most people can identify the "heads" and "tails" of a coin, for collectors, it is also important to identify other parts of a coin too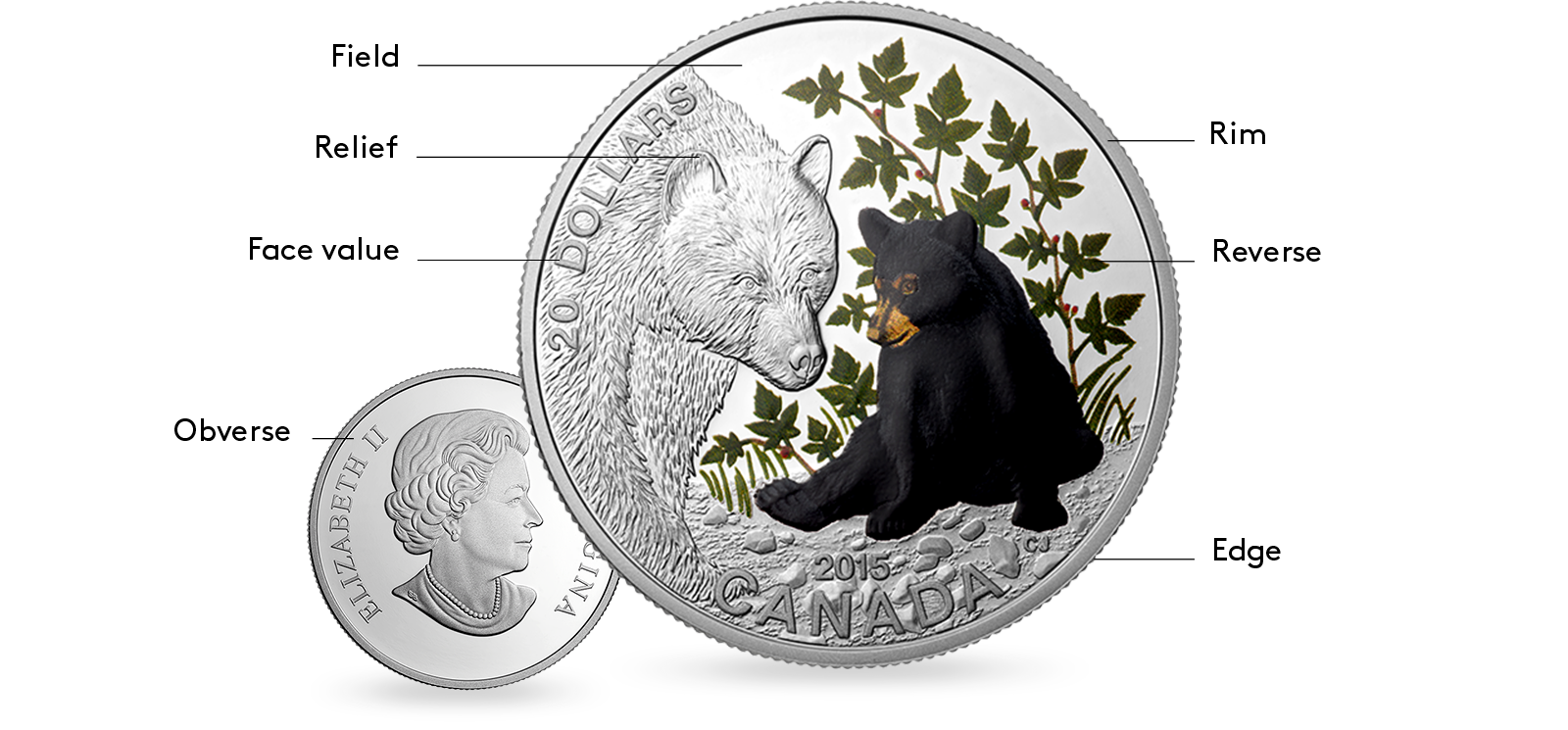 Obverse: The "heads" or face/front side of a coin, which normally depicts the national emblem or the head of a prominent person.
Reverse: The "tails" side of a coin, usually depicting the chosen design.
Relief: The raised or three-dimensional image found on a coin's field.
Field: The flat part of the coin (the background) on which the relief is struck.
Rim: The raised portion that runs around the perimeter of a coin.
Edge: The outer border of a coin, considered the "third side." May be plain or serrated (also known as "reeding").
The issuing country: The country where the coin is issued.
The year of issue: The year the coin is released.
Face value: The nominal value of the coin (not what you paid for it).
Mint mark: Where the coin was minted (may be different than the issuing country).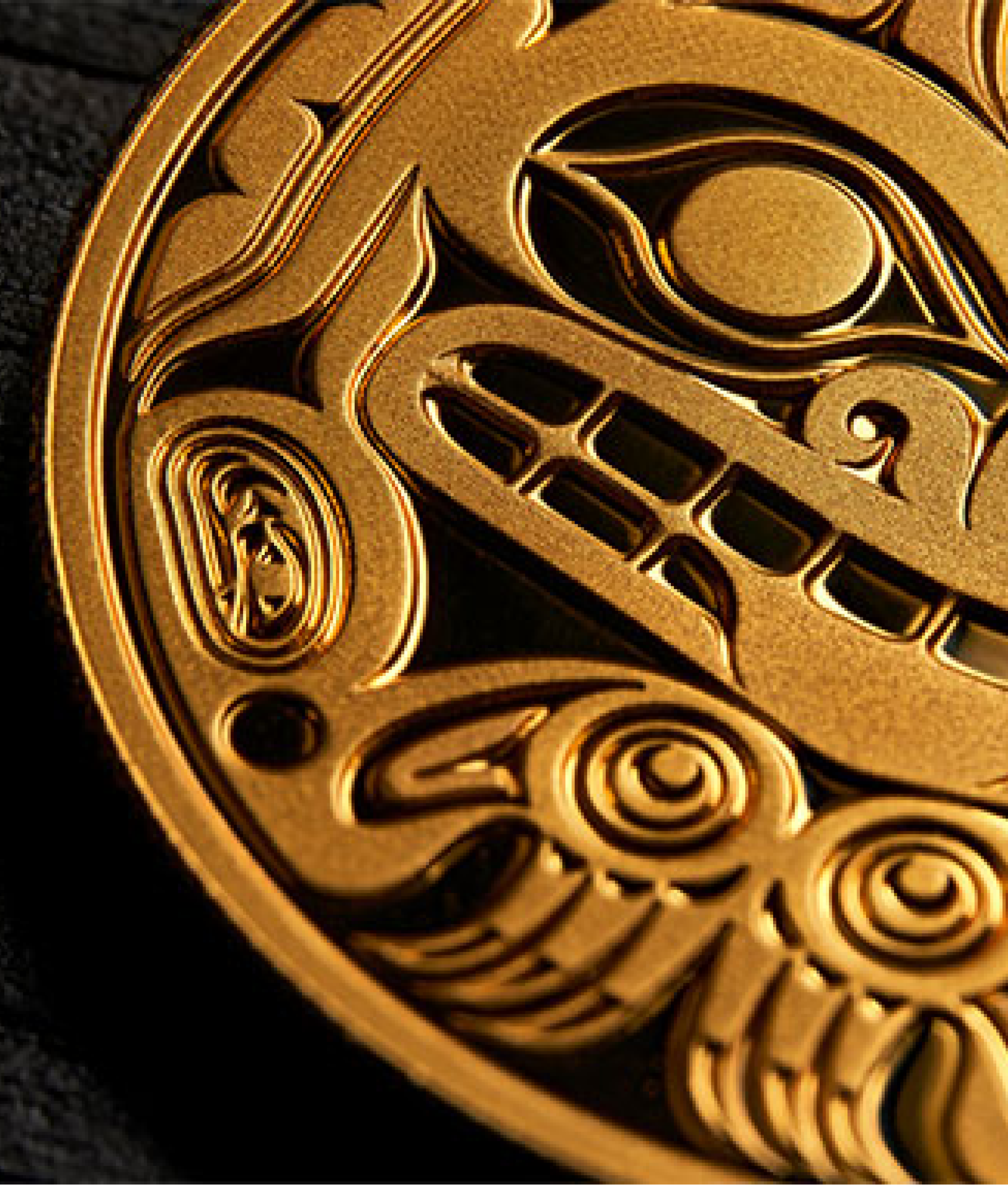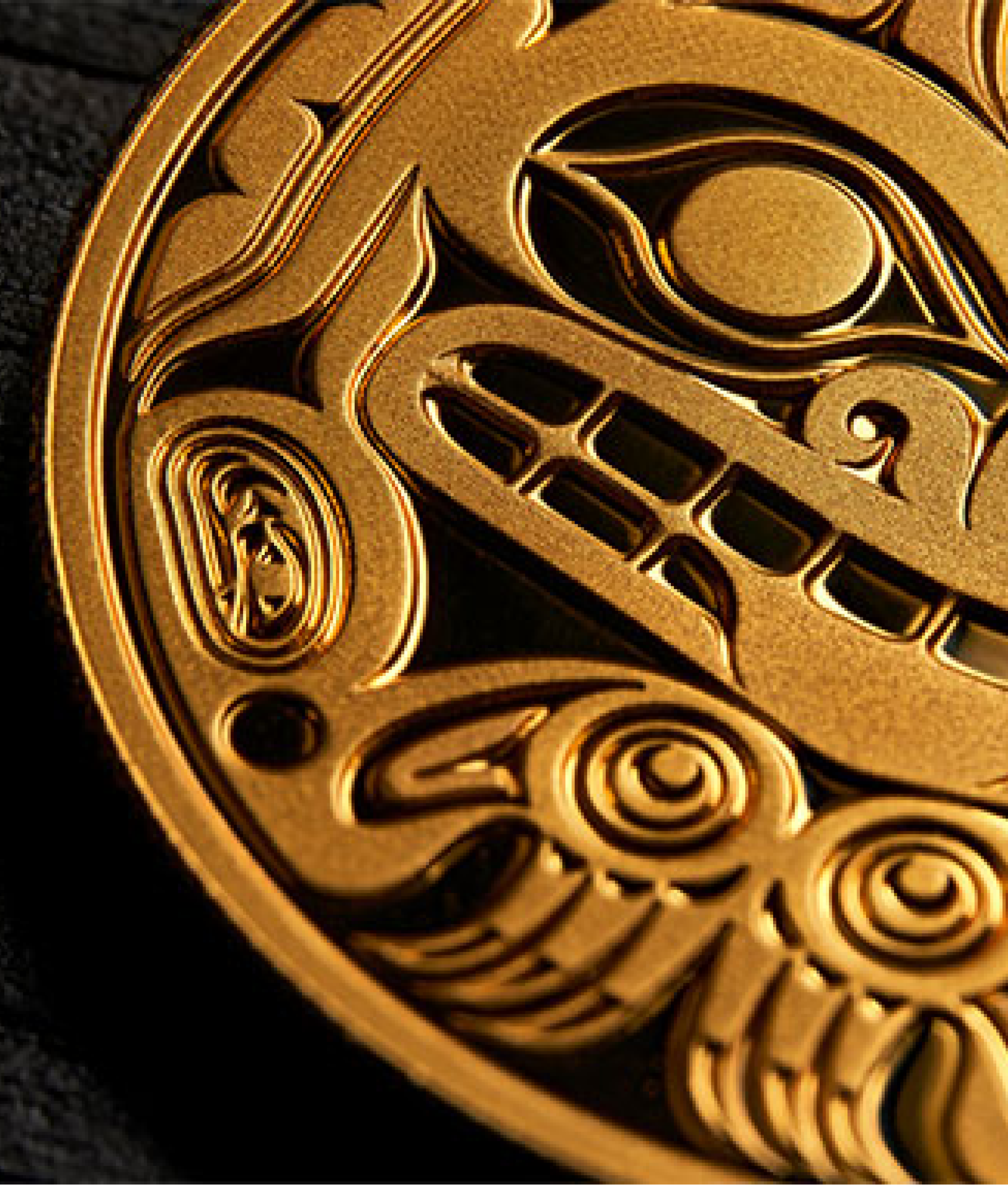 Gold
Most types of gold coins are minted in small numbers—making them an even larger draw to collectors.
Gold is very nearly impossible to destroy.
Gold cannot rust, tarnish or decay.
99.999% pure gold is the highest standard of gold available in the world.
Did you know?
The Royal Canadian Mint was the world's first refinery to produce 9999 gold (99.99% pure) bullion coins in 1982. In 1999, we excelled again by being the first to achieve 99999 (99.999%) fine gold purity.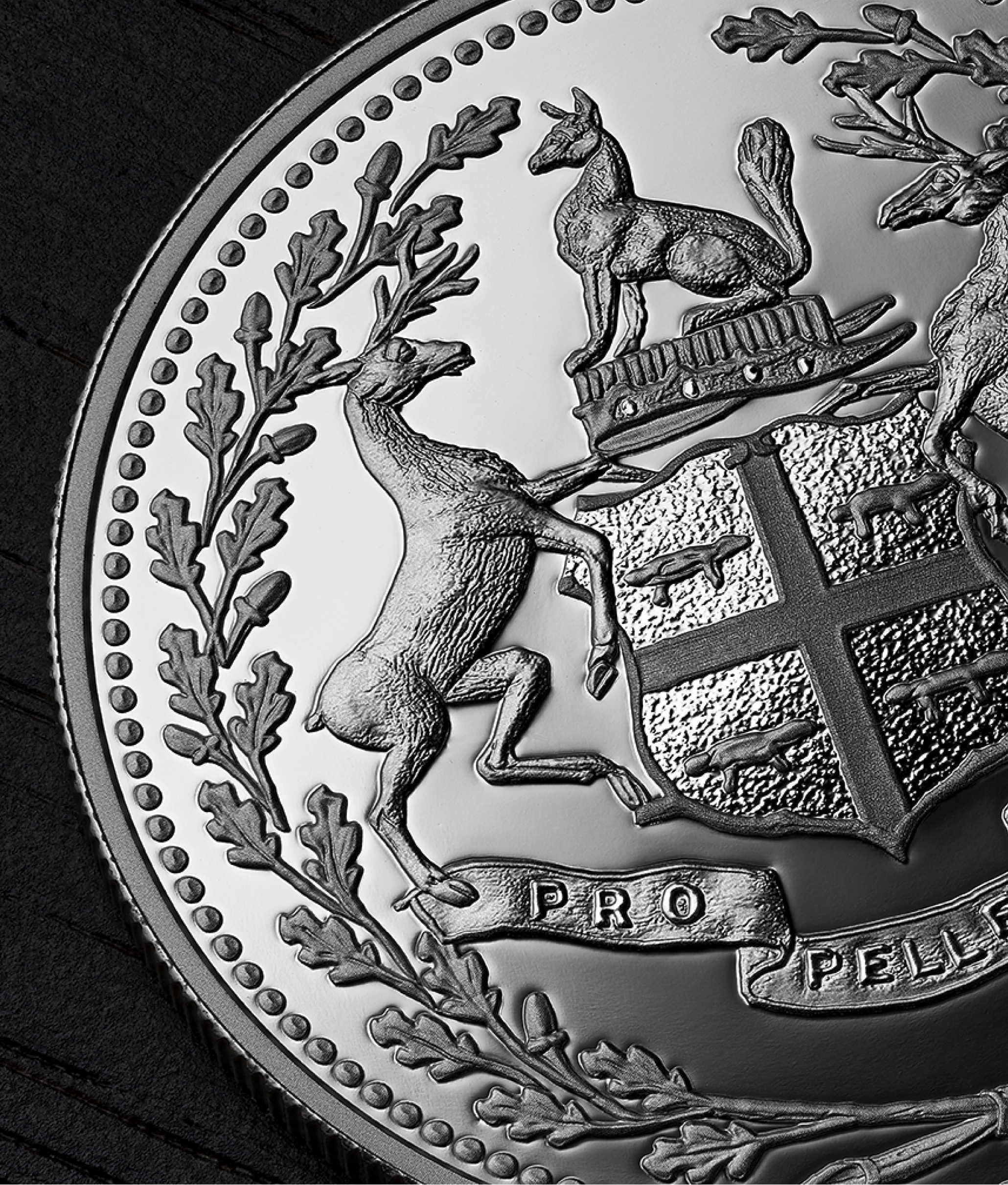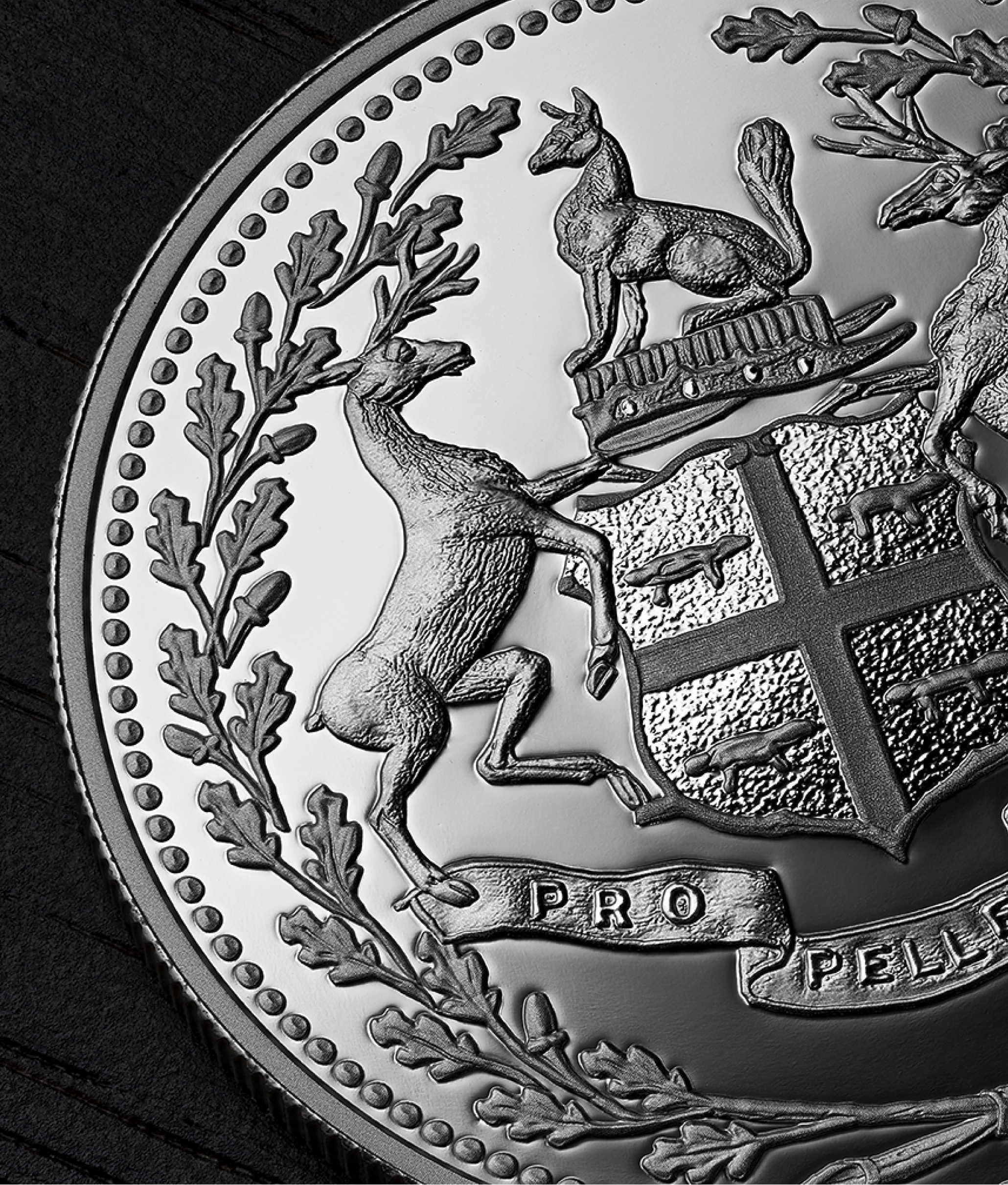 Silver
Silver has been used for over four millennia to store wealth and pay debts.
Some silver coins can still be used as legal tender.
Silver will not readily decay, and requires little to no maintenance.
Strong, pliable and reflective of light, silver can endure extreme temperature.
Did you know?
For both its gold and silver refinery, the Royal Canadian Mint guarantees 99.99% purity levels to ensure world-standard security protocols are implemented at every stage of the minting process.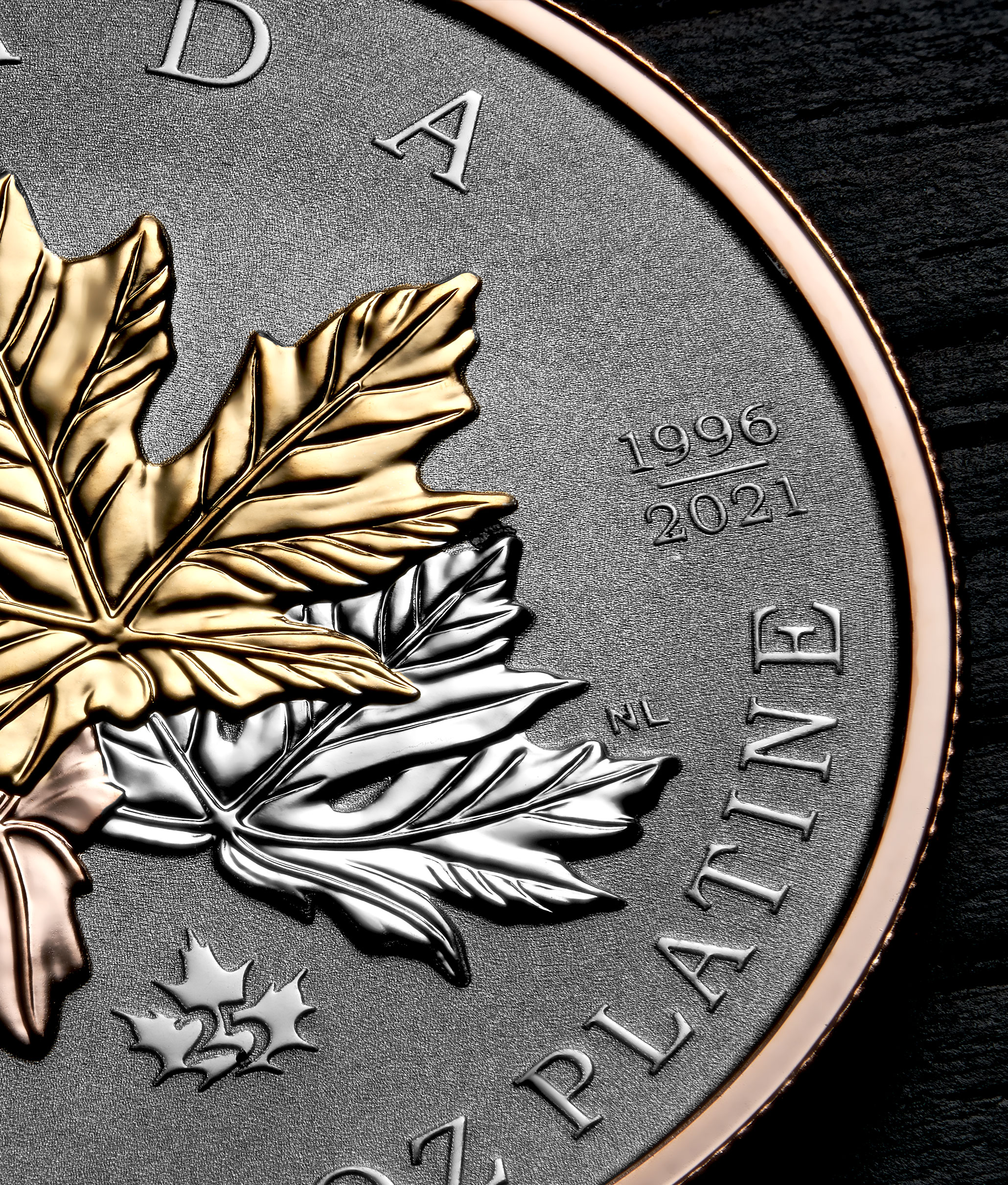 Platinum
Platinum is a precious silvery-white

coloured

metal.
A natural element, platinum shares many of the same properties as gold.
While it resembles silver, platinum will not tarnish over time.
Did you know?
The Canadian Platinum Maple Leaf bullion coin is one of the world's most famous platinum coins. Since its first release in 1988, the coin has been minted at a purity of 9995 (99.95%) platinum.