Supporting Canadians' Coin Needs Today and Into the Future
Not only does the Royal Canadian Mint produce all of Canada's circulation coins, it also manages the national coin supply. From weekly forecasting, to production, recycling and eventual retirement, our end-to-end oversight of inventories across the country enables us to effectively deliver a reliable and inclusive payment option for all Canadians. We are proud to ensure there are never any coin shortages and that coins are available when, and where, Canadians want or need to use them.
As Canadians adopt electronic payments as an alternative to using cash, a trend that accelerated during the pandemic, our job managing circulation coins is more essential than ever before – especially in remote and rural regions with limited banking access and inconsistent internet connectivity.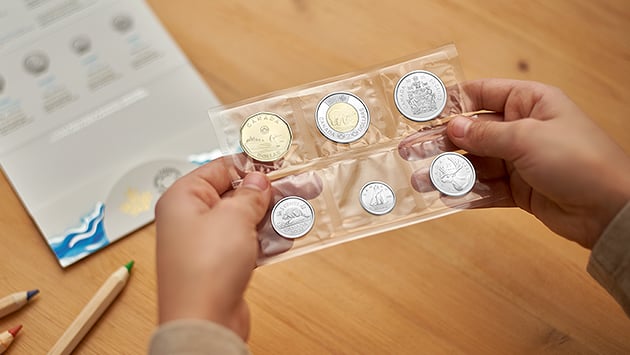 Did you know…
We manufacture approximately 1 billion circulation coins per year from our state-of-the-art facility in Winnipeg.
Environmental, Social Governance is a foundation for our coin lifecycle management practices, meaning coins are recycled and re-distributed, extending their lifespan and ultimately reducing the need to produce more.
The Alloy Recovery Program removes older-composition Canadian coins from the coin pool system and replaces them with multi-ply plated steel coins that are more durable and secure.
Mintages, specifications and designs
Choose a denomination to learn about the mintages and technical specifications of Canadian circulation coins over the years.