Pure Silver Glow-in-the-Dark Coin - View of Canada From Space - Mintage: 8,500 (2017)
Pure Silver Glow-in-the-Dark Coin - View of Canada From Space - Mintage: 8,500 (2017)
Masters Club:
1,600
Status:

CAN & US shipping only
Availability:

Out of stock in stores
UNIQUE! Convex coin with colour and glow-in-the-dark effect recreates a unique view of earth from space!
To fly in space is to see the reality of Earth, alone. The experience changed my life and myattitude toward life itself. - Dr. Roberta Bondar
Few can lay claim to seeing our planet from space; but for Dr. Roberta Bondar, Canada's first woman astronaut and the world's first neurologist in space, the experience represents the fulfillment of a long-cherished dream. Throughout the mission she used her expertise to conduct over 40 advanced scientific experiments, helping to understand the body's ability to recover from exposure to space—a great contribution to the future of space travel!
A beautiful gift for the future scientist in your family! Order today!
Special features:
A NEW TAKE ON A CONVEX COIN! Share the wonder of viewing Canada from space: your coin's unique shape lends itselfperfectly to recreating the curvature of our planet!
GLOW-IN-THE-DARK COLOUR! Photoluminescent elements add a new twist on the view of our planet—especially Canada, which features prominently!
A HEARTFELT TRIBUTE TO A CANADIAN HERO! The Royal Canadian Mint proudly pays homage to one of the most important Canadians of our time, Dr. Roberta Bondar, and her historic space mission 25 years ago! 
A PERSONAL TOUCH! As an added salute, we've included a miniature depiction of the shuttle from Dr. Roberta Bondar's personal insignia patch.
AN EXTRAORDINARY ADDITION TO YOUR COLLECTION!  With a low mintage, unique blend of technologies and world-class engraving, this limited coin is sure to be a prized piece inyour collection—this is not a coin to pass up!
LOW MINTAGE: Only 8,500 coins will be made available worldwide.
99.99% PURE SILVER COIN! Your coin is GST/HST exempt!
Design:
Designed by Canadian artist Alexandra Lefort, your coin combines colour with glow-in-the-dark effects to recreate a breathtaking view of Earth from space. The partial view of the Western Hemisphereplaces the focus on North America—specifically Canada—while the application of colour captures the nuances that characterize the different regions, and the different blues that mark theocean depth. Within the outer band that frames thefield, the 25th anniversary of Dr. Roberta Bondar's historic space mission is commemorated by thenumber "25" and a miniature depiction ofthe space shuttle Discovery, as it appeared on Dr. Bondar's personal missioncrest.
Did you know…
Dr. Roberta Bondar has the honour of being Canada's firstwoman astronaut in space, and only the second Canadian.
When the formation of a Canadian space program was announced in 1983, Dr. Bondar quickly applied tobecome an astronaut. She was one of the six Canadians selected from over 4,300 applicants!
The purpose of Dr. Bondar's flight, Space Shuttle mission STS-42, was to study the effects of weightlessness on different materials and life.
Dr. Bondar's role in the mission contributedsignificantly to the Canadian Space Program, but the experiments were not solely on behalf of our nation—they were on behalf of 16 different countries!
In honour of her achievements, several schools across Canada have adopted her name.  It's not uncommon to see "Roberta Bondar School" in many Canadian cities!
Packaging:
Your coin is encapsulated and presented in a Royal Canadian Mint-branded maroon clamshell with a black beauty box.
Order your coin today!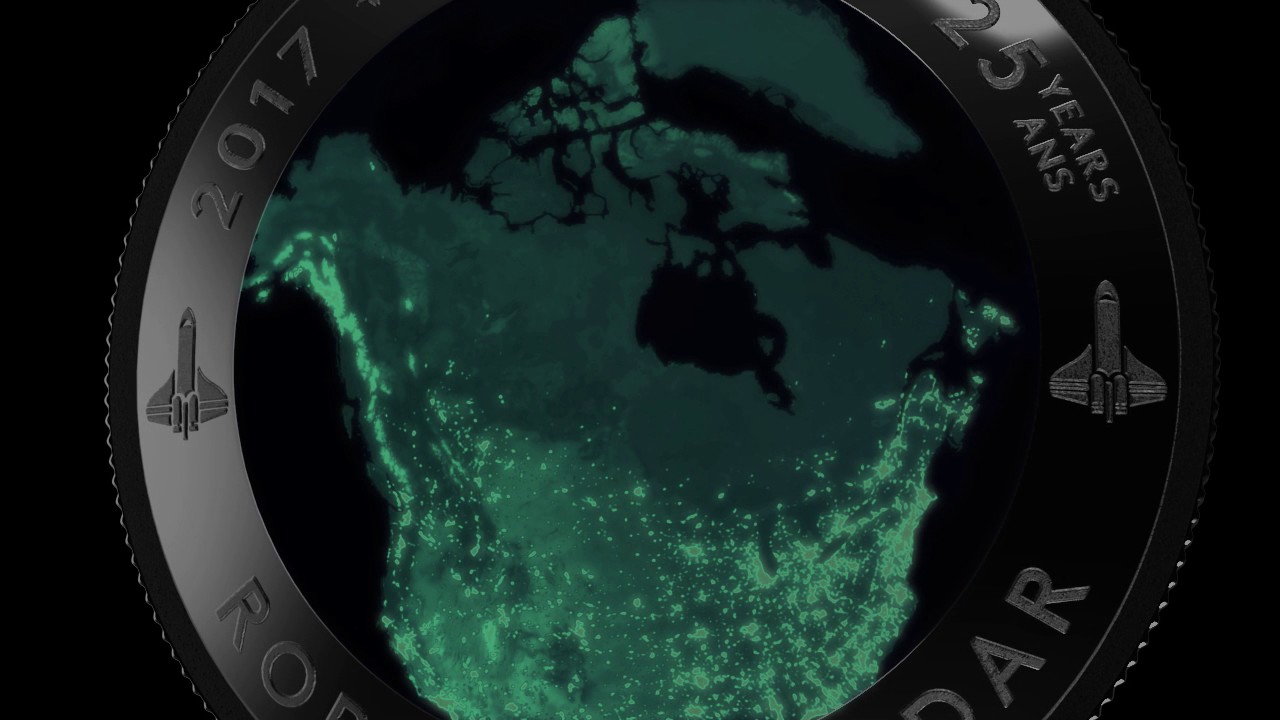 Composition
99.99% pure silver
Artist
Alexandra Lefort (reverse), Susanna Blunt (obverse)
What do you want to know about this product?
Your product was successfully added to your collection.
The product could not be added