2 oz. Pure Silver Coin - The Fabric of Canada
2 oz. Pure Silver Coin - The Fabric of Canada
Masters Club:
2,000
Status:

CAN & US shipping only
Availability:

Out of stock in stores
In a land of many, a symbol for all. Order today!
Canada's iconic red-and-white flag first made its way up the flagpole on Parliament Hill at noon on February 15, 1965: a moment that was decades inthe making.
Canada started exploring the idea of replacing Great Britain's Royal Union Jack with its own flag in the late 1800s. Though the issue was taken up by formal committees over the decades that followed, the project always seemed to stall. In 1964, with Canada's centennial just around thecorner, Prime Minister Lester B. Pearson set up thecommittee that ultimately chose the now-famous red maple leaf on a white square. Queen Elizabeth II lent the design her formal proclamation on January 28, 1965, and it was inaugurated on February 15, 1965.
Canada's flag has come to represent unity within diversity—a trait Canadians take great pride in. Canada became the first officially multicultural countryin the world in 1971, recognizing diversity as the foundation of its national identity. This aspect of Canadian identity is protected by law not only in the Charter of Rights and Freedoms (1982) but also in the Canadian Multiculturalism Act (1988).
Today, more than 20 percent of Canadians are first-generation immigrants, representing the highest immigrant population among the G7 nations. From the shores of the Atlantic to the vast mountains of the Pacific Coast, diversity is a key thread running throughout the fabric of Canadian society.
A gorgeous coin and an ideal gift for a Canadian!Order today!
Special features:
A ROYAL CANADIAN MINT FIRST! First-of-their-kind undulating obverse and reverse fields, along with selective application of colour, breathe life and movement into a design that celebrates Canada.

CAPTURES THE DYNAMISM OF THECANADIAN FLAG! A celebration of Canada's diverse people and landscape—woven together in the symbol that unites us all, the flag.
UNDULATED ON BOTH SIDES! The undulations on your coin give a unique sense of movement to the iconic Canadian flag waving in the wind.
2 OZ. 99.99% PURE SILVER COIN: NO GST/HST.
Design:
The reverse image by Canadian artist Rebecca Yanovskayais struck on an innovative undulated coin. The undulations give a unique sense of movement to the flag waving in the wind. On the left side of the field isthe Peggy's Point Lighthouse, situated atPeggy's Cove, Nova Scotia. On the right side of the field is the pinnacle of the Peace Tower that rises above Centre Block on Parliament Hill. Between the two is a detailed image of Kicking Horse Canyon in the picturesque British Columbia interior. The obverse features the effigy of Her Majesty QueenElizabeth II by Susanna Blunt.
"The undulating effect on this coin is a great example of what I love about my work as an engraver: It's a chance to explore new ways to enhance the beauty and uniqueness of a coin using advanced technology." Alex Tirabasso, Royal Canadian Mint 3D Artist and Engraver
Royal Canadian Mint 3D Artist and Engraver, Alex Tirabasso, enjoys the collaborative dance that goes into creating a coin like The Fabric of Canada. "Sometimes," he explains, "the process starts with the product manager bringing us a design. We work according to Engineering's exacting standards to virtually engrave an intricate and well-designed piece around this artwork." But in other cases, the design is inspired by an exciting new capability, as with this unique new coin featuring struck undulations. "I had already been working with Engineering on the idea of carefully generating a sculptural ripple effect on a coin reverse," Alex explains. "We knew it would be aesthetically pleasing and would lend itself well to coin designs that feature natural movement—like a fluttering flag."
Did you know…
This beautifully designed coin features scenes from Canada's most beloved sites, including Peggy's Cove, Nova Scotia; the Peace Tower on Parliament Hill in Ottawa; and Kicking Horse Canyon in eastern British Columbia.
Peggy's Cove is said to be named for St. Margaret's Bay, in which it is located—but there are other legends about the name. One involvesa young girl named Margaret, the sole survivor of ashipwreck, who managed to swim to shore and was taken in by local residents.
Peggy's Cove is also famous for the Peggy's Point Lighthouse—a world-famous heritage structure from 1868 that today is Canada's only lighthouse to house a Post Office. It's one of Canada's most-visited tourist attractions.
Parliament's neo-gothic Peace Towerwas inaugurated in 1927 when the Centre Block of Parliament was reconstructed following the infamous fire of 1916. It is 91 metres high and holds a carillon of 53 bells. Many of the Peace Tower's features were designed to honour Canadians who servedin the First World War.
Kicking Horse Canyon, located in British Columbia's Rocky Mountain Trench about 250 kilometres west of Calgary, is named after a real kicking horse. When the horse kicked James Hector—an explorer surveying the B.C. interior—the unfortunate gentleman was launched into the river below. He survived and memorialized the moment by naming the river and the canyon "Kicking Horse".
Packaging:
Your coin is encapsulated and presented in a Royal Canadian Mint-branded clamshell with a black beauty box.
Order your coin today.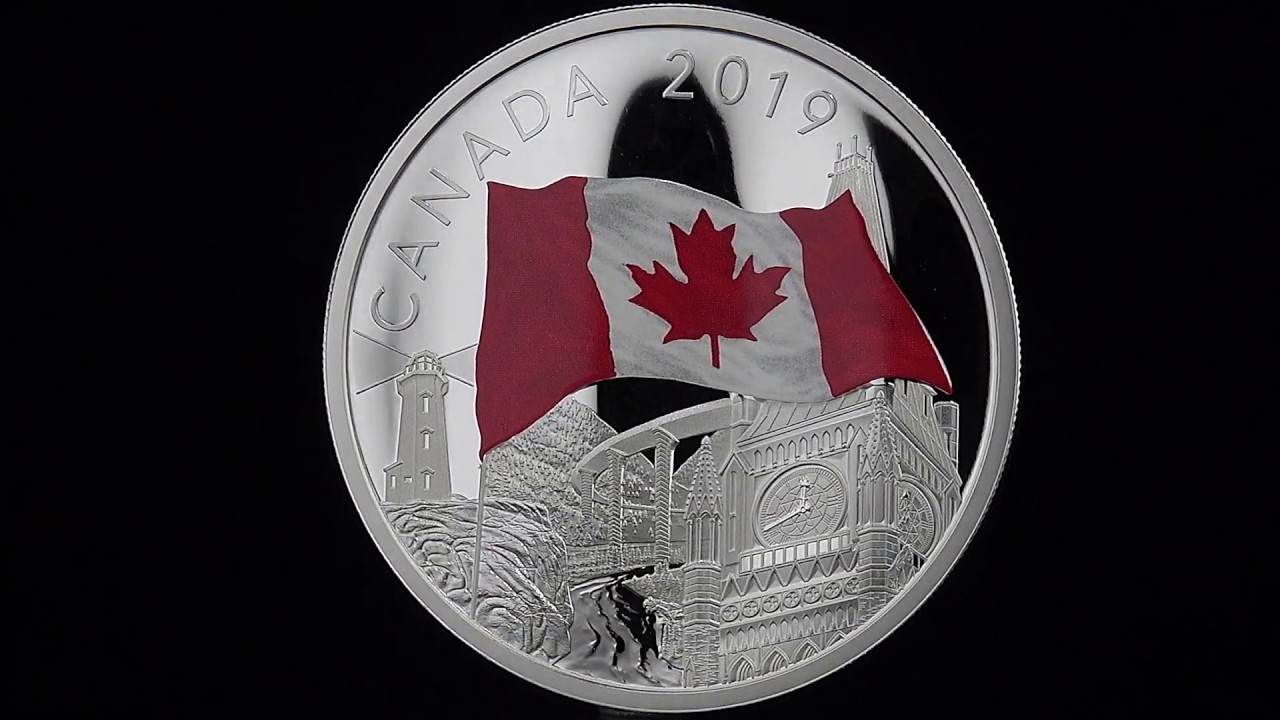 Composition
99.99% pure silver
Artist
Rebecca Yanovskaya (reverse), Susanna Blunt (obverse)
What do you want to know about this product?
Your product was successfully added to your collection.
The product could not be added