2 oz. Pure Silver Coin - Wily Wolf
2 oz. Pure Silver Coin - Wily Wolf
Masters Club:
1,900
Status:

CAN & US shipping only
Availability:

Out of stock in stores
Canada's fall colours conceal an icon on this wildlife-themed coin! Order today!
The king of Canada's forests, Canis lupus, blends into its surroundings soeffectively that you may not immediately see it—butthe wolf certainly knows you're there. Inthis finely engraved wildlife portrait, a selectivesplash of colour tints the maple leaves that obscure our wily hunter, whose curious expression reflectsits intelligence and adaptability.
Add this gorgeous 2-ounce 99.99% pure silver wolfcoin to your collection today!
Special features:
TWO CANADIAN ICONS ON ONE COIN! One is an elusive hunter, the other is a famously colourful national emblem — the wolf and the maple leaf are cleverly paired together in this special showcase of Canada's wild beauty.
FALL COLOURS! A selective application of green, red and golden hues hints at Canada's colourful fall foliage and transforms the art into a multi-layered design.
ENGRAVED DETAILS! Precision engraving captures the wolf's likeness in remarkable detail — from the texture of its fur to the crisp rendering of its facial features.
A MORE PLAYFUL PORTRAIT! By combining engraving and colouring techniques,the visually compelling design is a slightly more playful take on the traditional wildlife portrait, yet it beautifully highlights the awe-inspiring splendour of our surroundings.
INCLUDES SERIALIZED CERTIFICATE! The Royal Canadian Mint certifies all of its collector coins. Most of these are serialized certifications, meaning that each certificate is given a unique number, starting at 1.
LIMITED MINTAGE! Limited to 4,000 coins worldwide.
2 OZ. OF PURE SILVER! Your coin is crafted from two ounces of 99.99% pure silverand has no GST/HST.
Design:
Designed by Emily Damstra, your coin presents a frontal portrait of a wolf in one of Canada's many forested regions. Gazing directly into the eyes of the viewer, the wily hunter bears a peaceful yet studious expression, as it stands immobile behind the fall foliage that partially conceals its presence. Finely engraved details and special finishes combine toadd texture and dimension to this wildlife portrait, as evidenced by the crisply rendered facial features and the guard hairs that protect the wolf's neck. Green, red and golden hues highlight select maple leaves that frame the wolf's face, and provide a hint of the famously colourful transformation of Canada's beloved emblem.
Did you know…
The wolf is the largest wild member of the canine family. It is comparable in size to a German shepherd, but with longer legs and wider paws.
Canada is home to the world's second-largestgrey wolf population. Its range stretches from Labrador to British Columbia, and throughout the North.
It is popularly associated with our forest wilderness, but the wolf inhabits different types of habitats: forests, deserts, plains, tundra, even mountains.
The "Big Bad Wolf" of fairy tales and folklore has been unfairly maligned for centuries. Wolves are highly intelligent and social animals with strong family bonds; they will act aggressively if provoked or threatened, but are naturally wary of humans. Still, it's always best to give a wildanimal plenty of space.
Packaging:
Your coin is encapsulated and presented in a RoyalCanadian Mint-branded maroon clamshell with a blackbeauty box.
A GREAT ADDITION OR GIFT! Your pure silver collectible is the perfect addition to your nature- or Canadiana-themed collection, and a marvellous gift idea for any wildlife enthusiast! ORDER YOURS TODAY!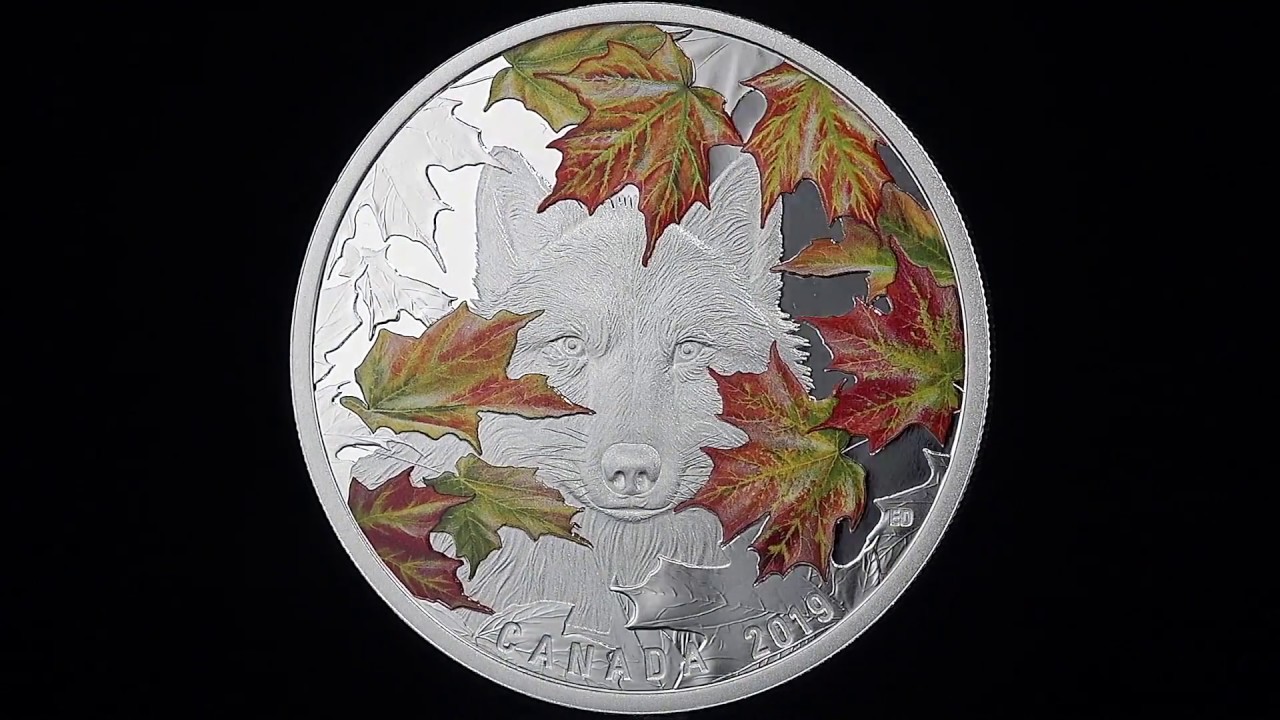 Composition
99.99% pure silver
Artist
Emily Damstra (reverse), Susanna Blunt (obverse)
What do you want to know about this product?
Your product was successfully added to your collection.
The product could not be added