5 oz. Pure Silver Reverse-Gold Plating Coin - Big Coin Series: 10-Cent Bluenose
5 oz. Pure Silver Reverse-Gold Plating Coin - Big Coin Series: 10-Cent Bluenose
Masters Club:
5,700
Status:

CAN & US shipping only
Availability:

Out of stock in stores
LOWEST MINTAGE EVER FOR THIS SERIES! Mintage lowered to 1,250! Order today!
Canada's beautifully designed 10-cent piececontinues to bear Emanuel Hahn's iconic image of a fishing schooner and racing legend that will forever sail in the hearts of Canadians. Though based in part on the famous Nova Scotian schooner, Bluenose, the image on Canada's 10-cent piece is a composite created from photos of three vessels—one of which was Bluenose. The association with the famous schooner remains steadfast due to the popularity of the champion fishing and racing vessel, which launched at Lunenburg, N.S., in 1921.
STUNNING! A gorgeous addition for any collector interested in Canadian minting history! Order today!
Special features:
AN ICON! Your 5 oz. pure silver version of the 10-cent coin features Emanuel Hahn's iconic schooner or "Bluenose" design. With only two exceptions, it has been used continuously onCanadian "dimes" since its first appearance in 1937.
SILVER AND GOLD, TOGETHER ON ONE COIN! New for 2019, reverse gold plating adds a warm-toned gleam that creates a beautiful contrast next to the silver shine of the engraved relief!

THIRD IN 7 COIN SERIES! Your 10-cent Bluenose is the third in our exciting 2019 seven-coin series of 5-ounce pure silver versions of current and historical Canadian circulation coinage!
5 OUNCES PURE SILVER! Your coin is crafted from five ounces 99.99% pure silver!
LARGE DIAMETER! Your 10-cent coin has a diameter of 65.25 mm and a nominal metal weight of 157.6 grams! The ideal diameter and weight for such a beautiful design!
SERIALIZED CERTIFICATE! Your coin includes a serialized certificate!
LOWER MINTAGE THAN LAST YEAR! Mintage has been lowered from 1,500 to 1,250 in 2019—the lowest ever for the popular Big Coin series, which has a history of selling quickly.
NO GST/HST!
Design:
The reverse features Canadian artist Emanuel Hahn's iconic image of a stylized schooner with tall sails flying as it sails the open sea. Reverse gold plating fills the field while the coin's silver surface draws the eye to the engraved relief, which includes the word "CANADA", the date "2019" and the face value of "10 CENTS". The reverse gold-plated obverse features the effigy of Her MajestyQueen Elizabeth II by Susanna Blunt.
Packaging:
Your coin is encapsulated and presented in a Royal Canadian Mint-branded maroon clamshell with black beauty box.
Order today!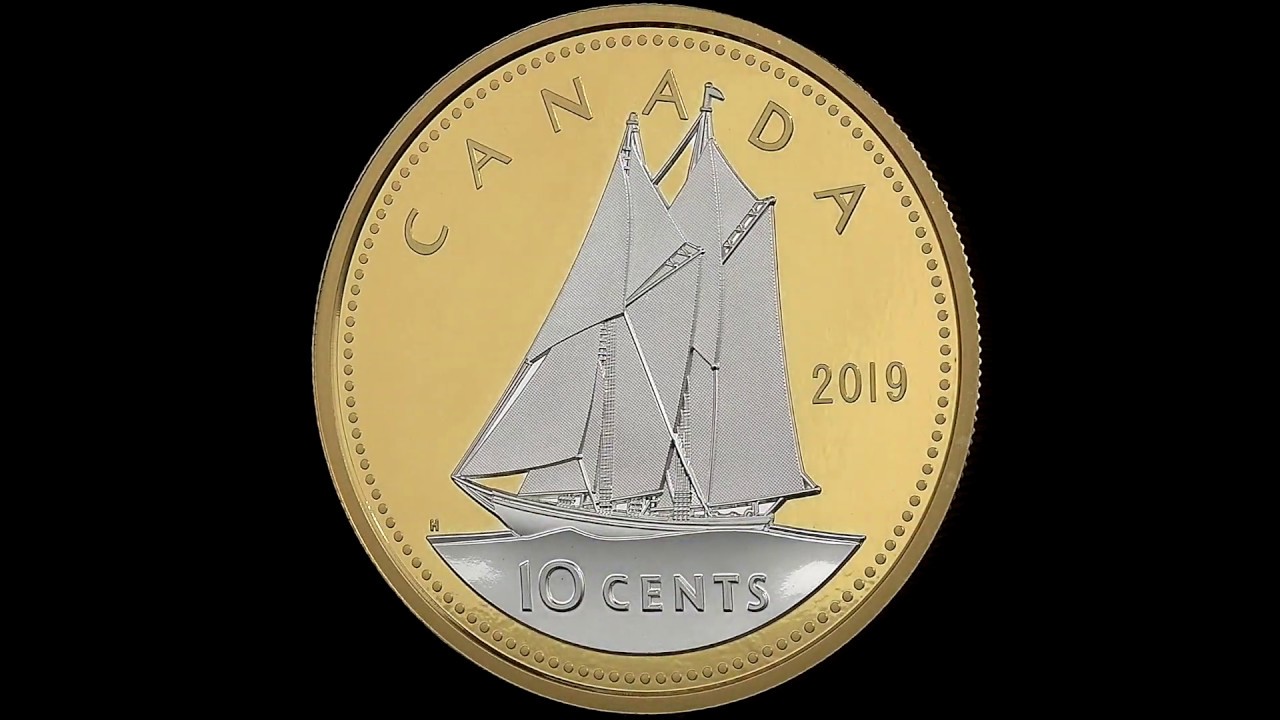 Composition
99.99% pure silver
Artist
Emanuel Hahn (reverse), Susanna Blunt (obverse)
What do you want to know about this product?
Your product was successfully added to your collection.
The product could not be added