Giants of the Galapagos Islands - 1 oz. Pure Silver 3 Coin Subscription
Giants of the Galapagos Islands - 1 oz. Pure Silver 3 Coin Subscription
From $109.95 CAD per product
Masters Club:
1,100
Status:

CAN & US shipping only
Availability:

Out of stock in stores
Stunning! From the Solomon Islands.
The new Giants of the Galapagos Islands series showcases a variety of unique creatures found in the Galapagos Islands. Each are considered giants in their own right! Made in 1 oz. of pure silver legal tender, the first coin shows the Giant Seahorse, followed by the Whale Shark, and last, the Galapagos Giant Tortoise. These creatures are so giant they don't fit on a coin, they had to be extended to give each coin its own unique larger than life shape!
A gorgeous 3-coin series featuring creatures from the Galapagos Islands.
Special Features
3-coin subscription from the Solomon Islands! Subscribe today* and then relax knowing you will receive all three coins (each coin $109.95). Coins in your subscription include:

The Giant Seahorse (priced at $109.95)
Whale Shark (priced at $109.95)
Galapagos Giant Tortoise (priced at $109.95)

Pay-as-you-go. Enjoy the convenience of paying as the coins are shipped and that you will receive all the coins in the subscription even if the individual-selling coins are sold out!
Convenient. Once you subscribe, your coins will be shipped to you automatically, no more work on your end is needed!
Limited worldwide mintage. Only 2,500 coins will be made available worldwide!
One troy ounce. Each coin in your subscription has a weight of one troy ounce!
Pure silver. Each of your three coins are 99.99% pure silver!
No GST/HST.
* Your satisfaction is 100% guaranteed or your money back. Whether you are purchasing coins for your collection or unique gifts for friends and family, you can be assured that the Mint fully guarantees the superior quality and craftsmanship of its products. Shop with confidence knowing that if you are not completely satisfied with your purchase, you can simply return it to us in its original packaging within 30 days and we will gladly offer you a replacement (subject to product availability) or send you a full refund. In the case of a defective product, we will accept the return up to one year from the date of purchase.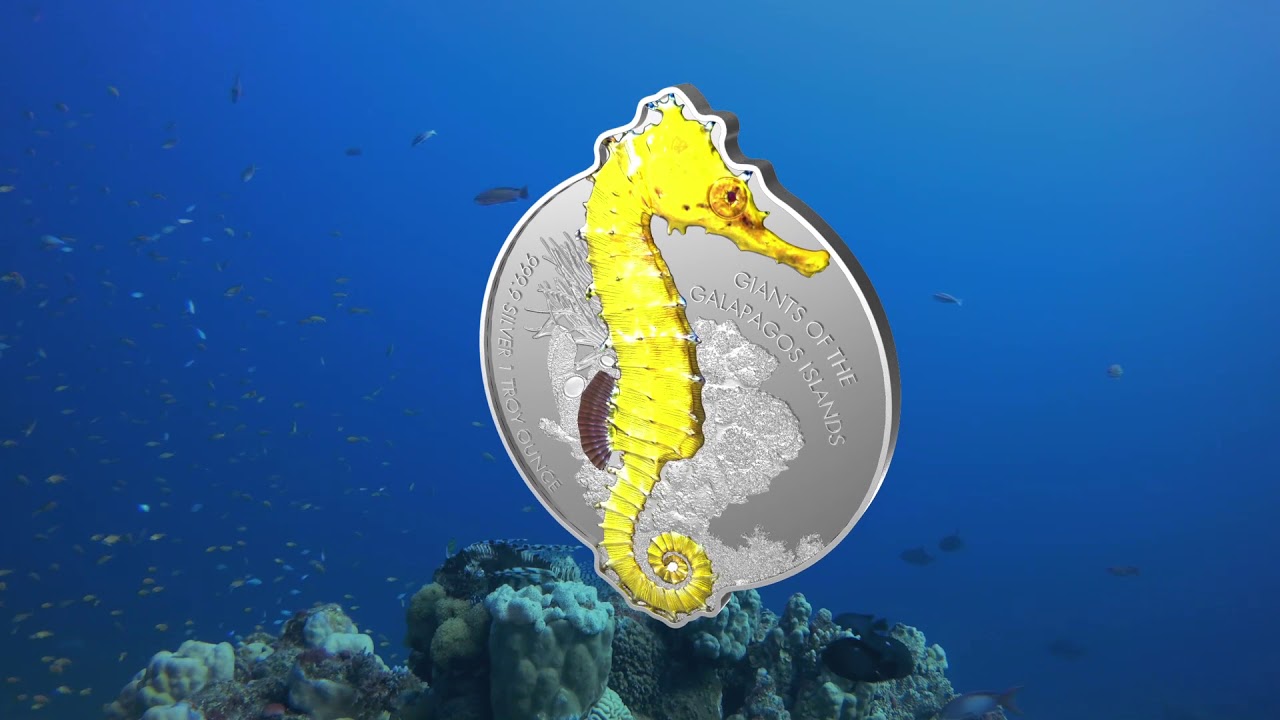 Composition
99.99% pure silver
Embellishments
Unique shape
Country of issue
Solomon Islands
The Giant Seahorse
Price:

$109.95 CAD
Whale Shark
Price:

$109.95 CAD
Galapagos Giant Tortoise
Price:

$109.95 CAD
What do you want to know about this product?
Your product was successfully added to your collection.
The product could not be added