1 oz. Pure Gold Coin - Canada's Rarest Coins: 1936 Dot 10 Cents
1 oz. Pure Gold Coin - Canada's Rarest Coins: 1936 Dot 10 Cents
Masters Club:
42,000
Status:

CAN & US shipping only
Own this 1 oz. 99.99% pure gold version of one of Canada's rarest coins.
A tiny dot on a coin can make a big difference—in fact, it is the distinguishing feature of a true rarity: Canada's 1936 Dot 10-cent coin. With only six known examples in existence today, the uncommon coin is the kind of ultra-rare, high-value find that puts any collection into a rarefied stratum, and transforms a collector into a custodian of history. Both the obverse and reverse designs have been pain stakingly replicated, and all the original details have been kept intact—even the "1936" date on the reverse. And that's a first for us, because the year of issue usually takes precedence.
This pure gold version is the next-best thing to owning the original.
Special features:
Sized up! Thanks to its 30 mm diameter, this pure gold version is larger than the original coin (18.03 mm) and brings new appreciation for the detailed design.
Low mintage! Only 550 of these coins are available worldwide.
Includes serialized certificate! The Royal Canadian Mint certifies all of its collector coins.
No GST/HST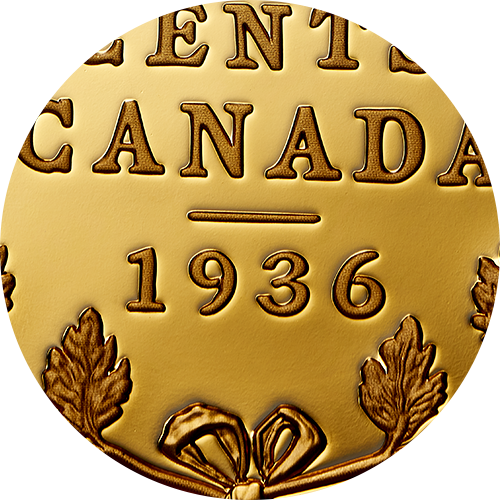 Original date
To ensure historical accuracy, the reverse bears the original date ("1936") instead of the year of issue—a first for us!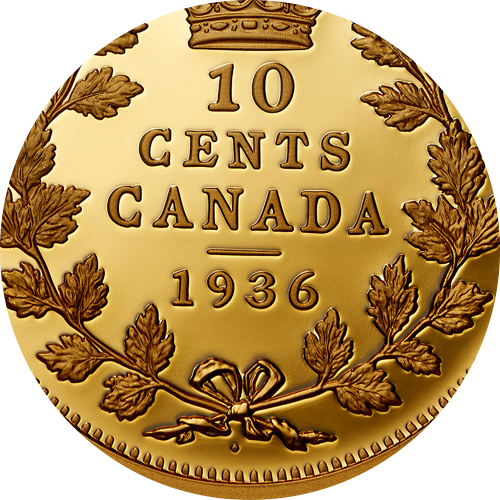 A dot that means a lot
Only six of the 1936-dated coins have survived! Crafted in 99.99% pure gold, this representation is the easiest way to make one of Canada'smost elusive numismatic treasures a part of your collection.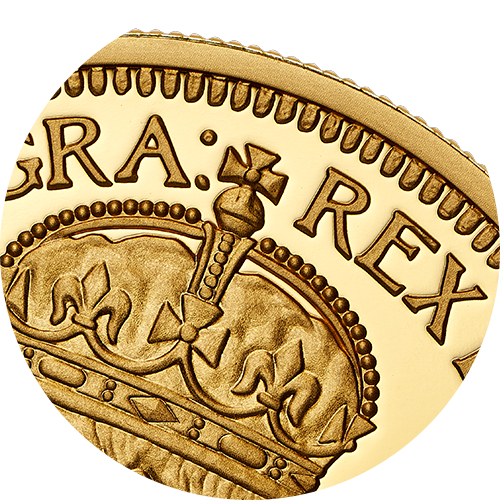 Big on history
Our engravers went over every element of the original coin in order to replicate its famous design, from the effigy down to the number of denticles that form the border.
Composition
99.99% pure gold
Packaging
Your coin is encapsulated and presented in a Royal Canadian Mint-branded clamshell with a black beauty box.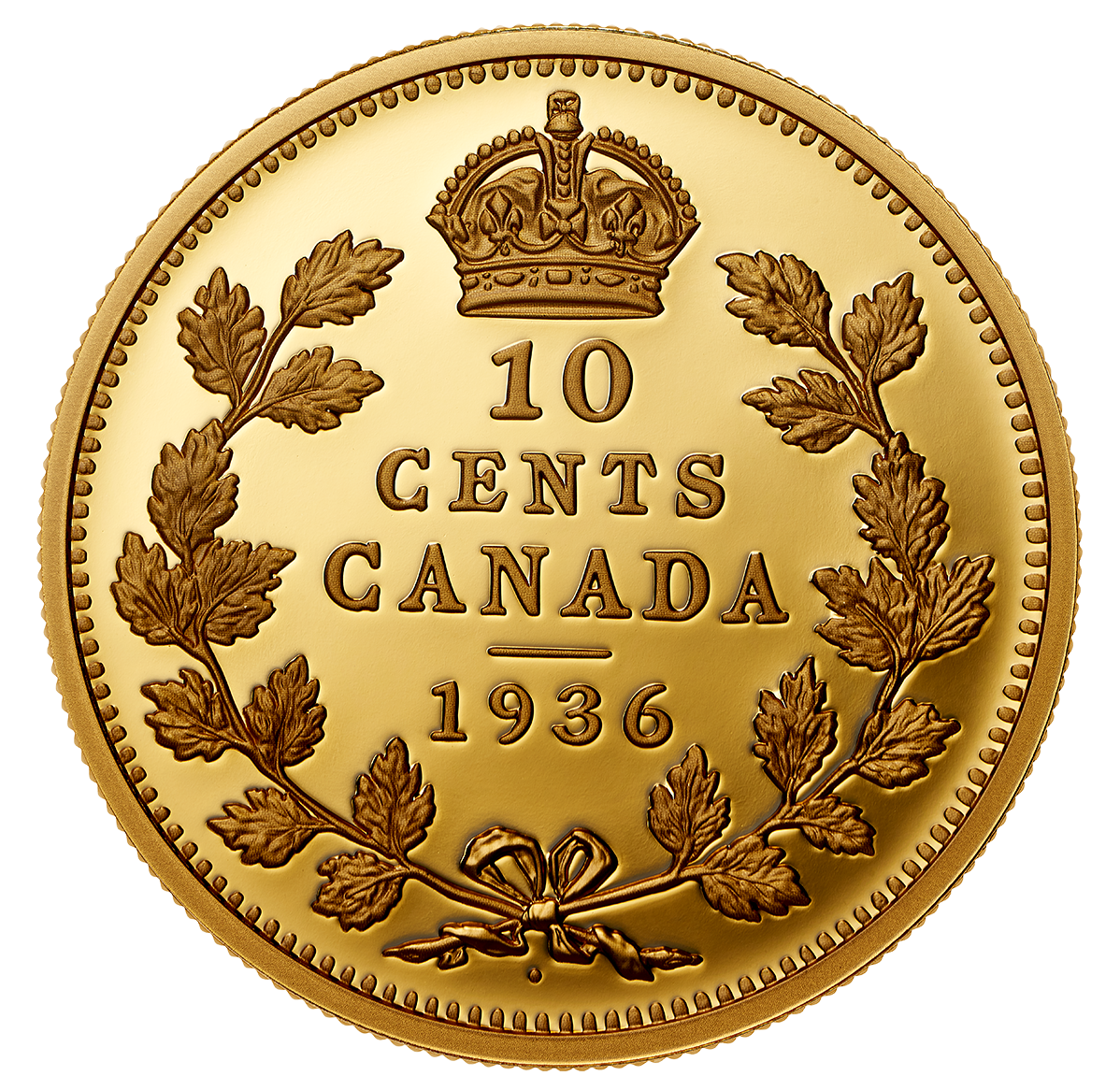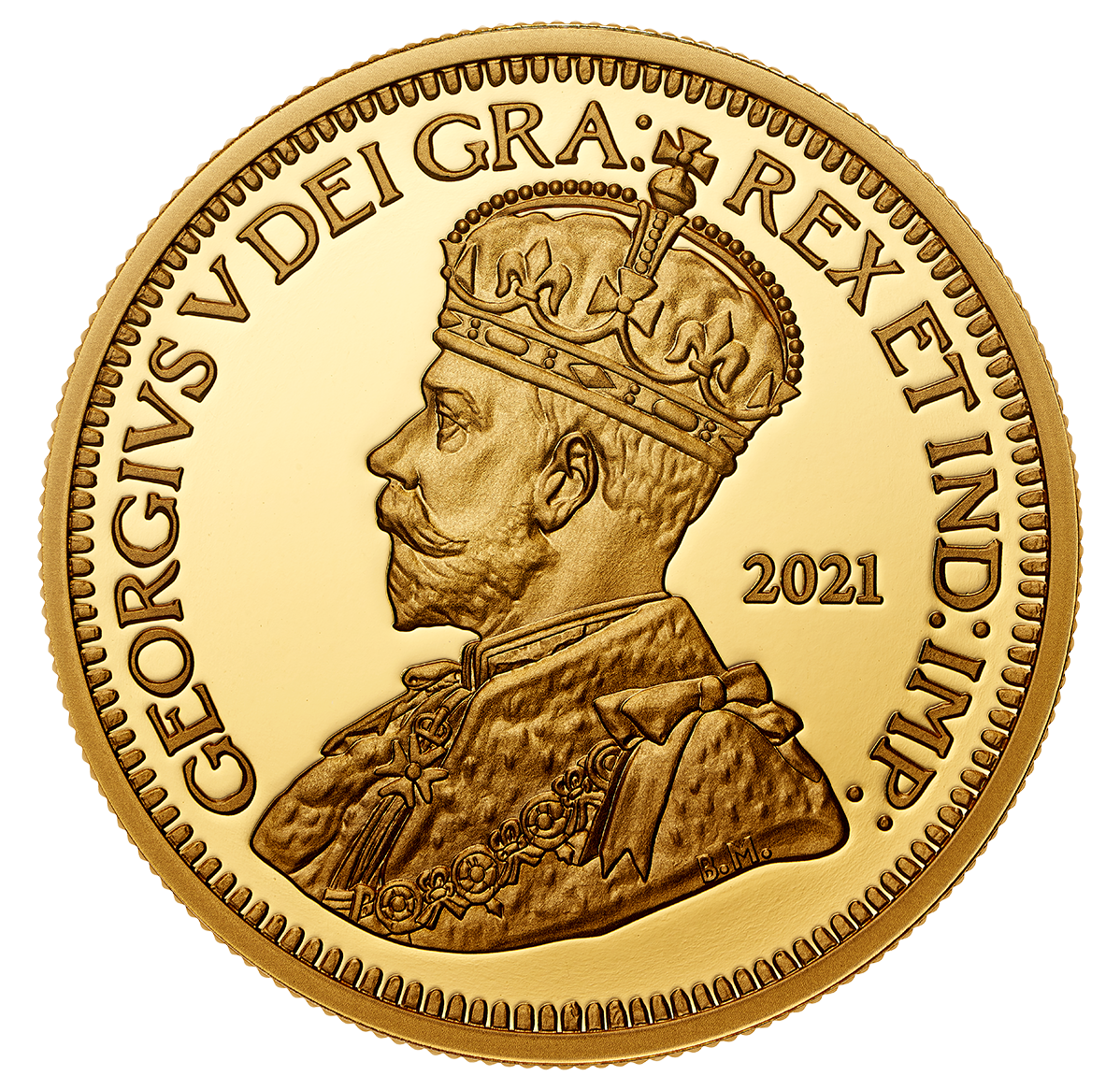 Your coin is a 99.99% pure gold reproduction of the rare 1936 Dot 10-cent coin. Its reverse features the crossed maple boughs designed by W. H. J. Blakemore and bears the original "1936" date. A dot beneath the bow is the identifying mark of coins produced with obsolete designs in early 1937 during the transition to the reign of King George VI. The obverse features the year of issue, "2021",and the historic effigy of King George V by Sir E. B. Mackennal.
A "Dot" Variety: The 1936 Dot 10-Cent Coin
Following the death of King George V on January 20, 1936, preparations began on a new obverse for 1937 featuring the effigy of King Edward VIII. But the abdication crisis in December 1936 caused an unexpected delay, and concerns of a possible shortage of coins led to an extraordinary issue. Marked by a raised dot on the reverse, atotal of 191,237 10-cent coins were produced in early 1937, all bearing the old King George V obverse and the "1936" date. It's unlikely that any of these specimen strikes actually circulated. It is believed most were melted down, and only three of them are known to exist outside of museum collections.
What do you want to know about this product?
Your product was successfully added to your collection.
The product could not be added