1 oz. Pure Silver Gold-Plated Coin - Black and Gold: The Grey Wolf
1 oz. Pure Silver Gold-Plated Coin - Black and Gold: The Grey Wolf
Masters Club:
1,300
Status:

CAN & US shipping only
Availability:

Out of stock in stores
Back by popular demand: Gold plating meets black rhodium on this pure silver coin.
The perfect follow-up to our 2019 Black and Gold: The Canadian Horse coin! The duality of the wolf is part of what draws us to it, and the yin and the yang of its existence is what this 99.99% pure silver coin conveys. For centuries, the highly intelligent and social species has been feared and unfairly maligned as the villain in children's stories. Yet it is that same hunting instinct that makes the elusive wolf an essential part of its ecosystem, where it helps maintain the balance between flora and fauna, predator and prey.
A gorgeous addition to any collection, this gold - and black rhodium-plated coin instantly pulls you into the wolf's gaze.
Special features:
Back by popular demand! A follow-up to our popular 2019 Black and Gold: The Canadian Horse coin, this 2021 coin heads into the Canadian wilderness to offer afresh perspective on a second species: the grey wolf.
Three different alloys! Beneath the gold and black rhodium plating, your coin has a 99.99% pure silver core.

Low mintage! Limited to 4,500 coins worldwide.
Includes serialized certificate! The Royal Canadian Mint certifies all of its collector coins.
No GST/HST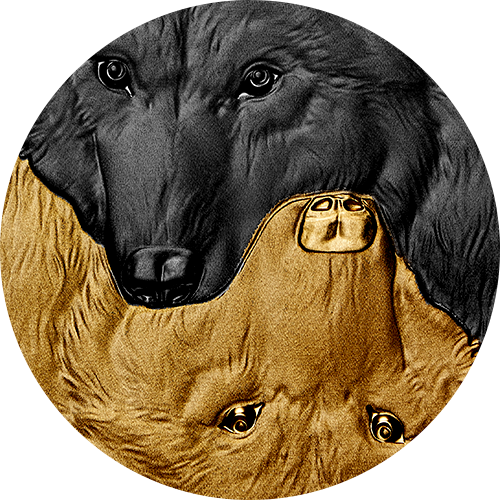 Dynamic design
Like the Black and Gold: The Canadian Horse coin (2019), your coin's reverse design is inspired by the yin yang symbol and illustrates the wolf's strong social bonds. No matter which way you view the design, it will pull you into the wolf's gaze!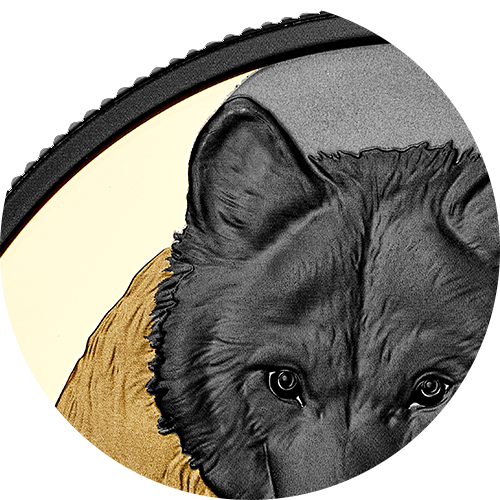 Gold and black rhodium
Yellow gold and black rhodium plating divide this coin's design into two opposing but complementary elements. It is a powerful representation of a keystone species that, historically, has been both feared and revered, though our understanding of it has evolved and improved over time.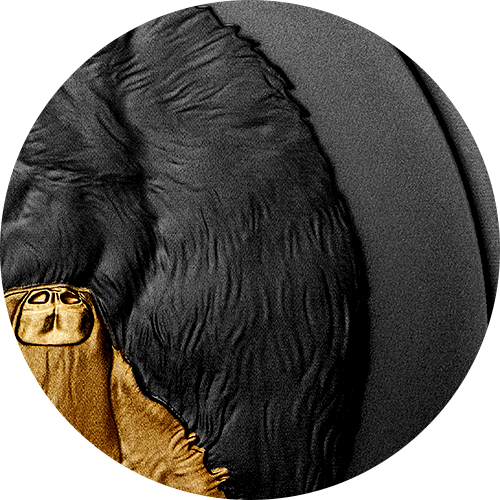 Our latest black rhodium coin
As seen on previous black rhodium coins, the matte gunmetal finish strikes a dramatic contrast next to the yellow gold. Each finish pays with light and shadows to bring out details that are otherwise unseen in the other portion of the design.
Composition
99.99% pure silver, with yellow gold and black rhodium plating
Packaging
Your coin is encapsulated and presented in a Royal Canadian Mint-branded clamshell with a black beauty box.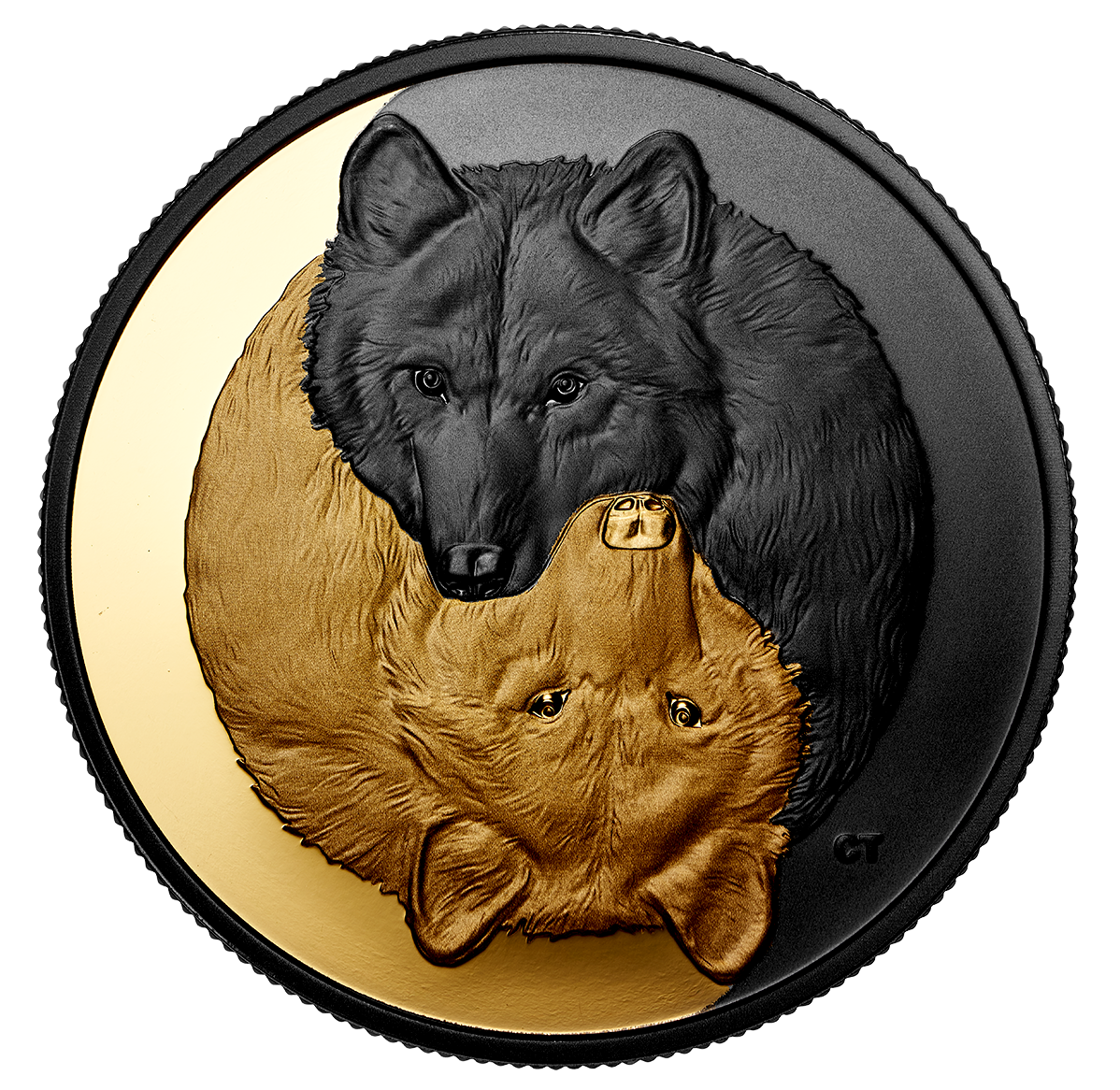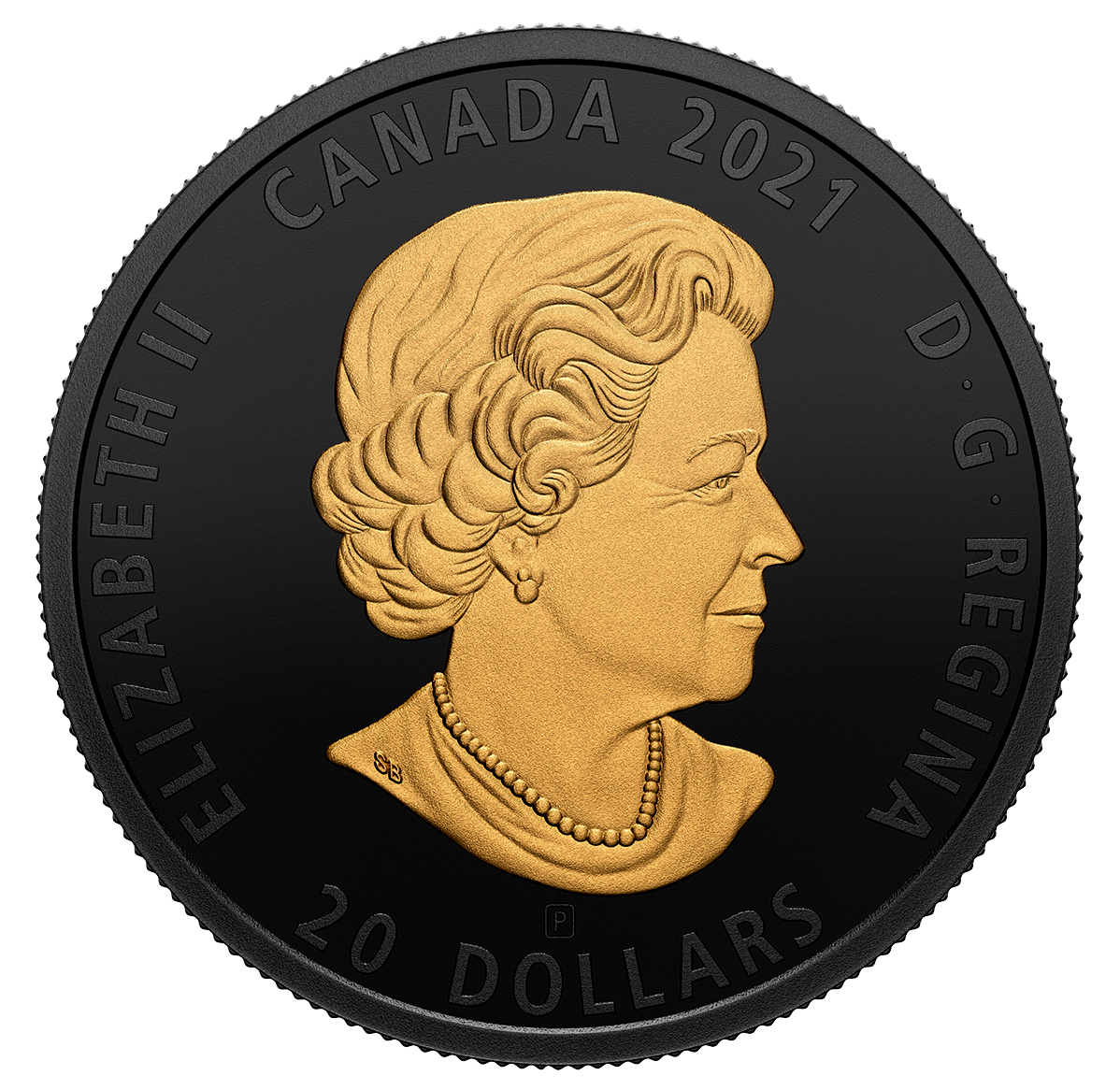 The circular reverse design by Claude Thivierge features a contrasting "yin and yang"-like representation of the grey wolf (Canis lupus). Two wolves are positioned chin-to-chin to illustrate the tight social bonds that exist between pack members and each wolf has fixedits gaze on the viewer. Gold and black rhodium plating perfectly splits this engraved image into two opposite but complementary halves. The obverse features the gold-plated effigy of Her Majesty Queen Elizabeth II by Susanna Blunt.
What do you want to know about this product?
Your product was successfully added to your collection.
The product could not be added