1 oz. Pure Silver Coin - Discovering Dinosaurs: Reaper of Death
1 oz. Pure Silver Coin - Discovering Dinosaurs: Reaper of Death
Masters Club:
1,100
Status:

CAN & US shipping only
Availability:

Out of stock in stores
Discover a 'new' Canadian tyrannosaur on this rhodium-plated coin!
Unveiled in 2020, Thanatotheristes degrootorum is the first new tyrannosaur species discovered in Canada in over 50 years. This "Reaper of Death" was identified thanks to fossil fragments found along the Bow River in Alberta.
Its toothy skull is depicted on the reverse of our Discovering Dinosaurs coin, where black rhodium plating highlights a fossil find that shed new light on our prehistoric past.
It's the perfect coin for the dinosaur lover in your family.
Scientifically verified. The fossil depicted on your coin has been verified for scientific accuracy by the Royal Tyrrell Museum of Palaeontology.
For dino lovers of all ages. Dinosaurs are a popular theme with collectors and Canadians of all ages. They're also an important part of Canada's natural heritage.
Includes serialized certificate. The Royal Canadian Mint certifies all of its collector coins.
No GST/HST
Packaging
Your coin is individually encapsulated and presented in a Royal Canadian Mint-branded clamshell with a black beauty box.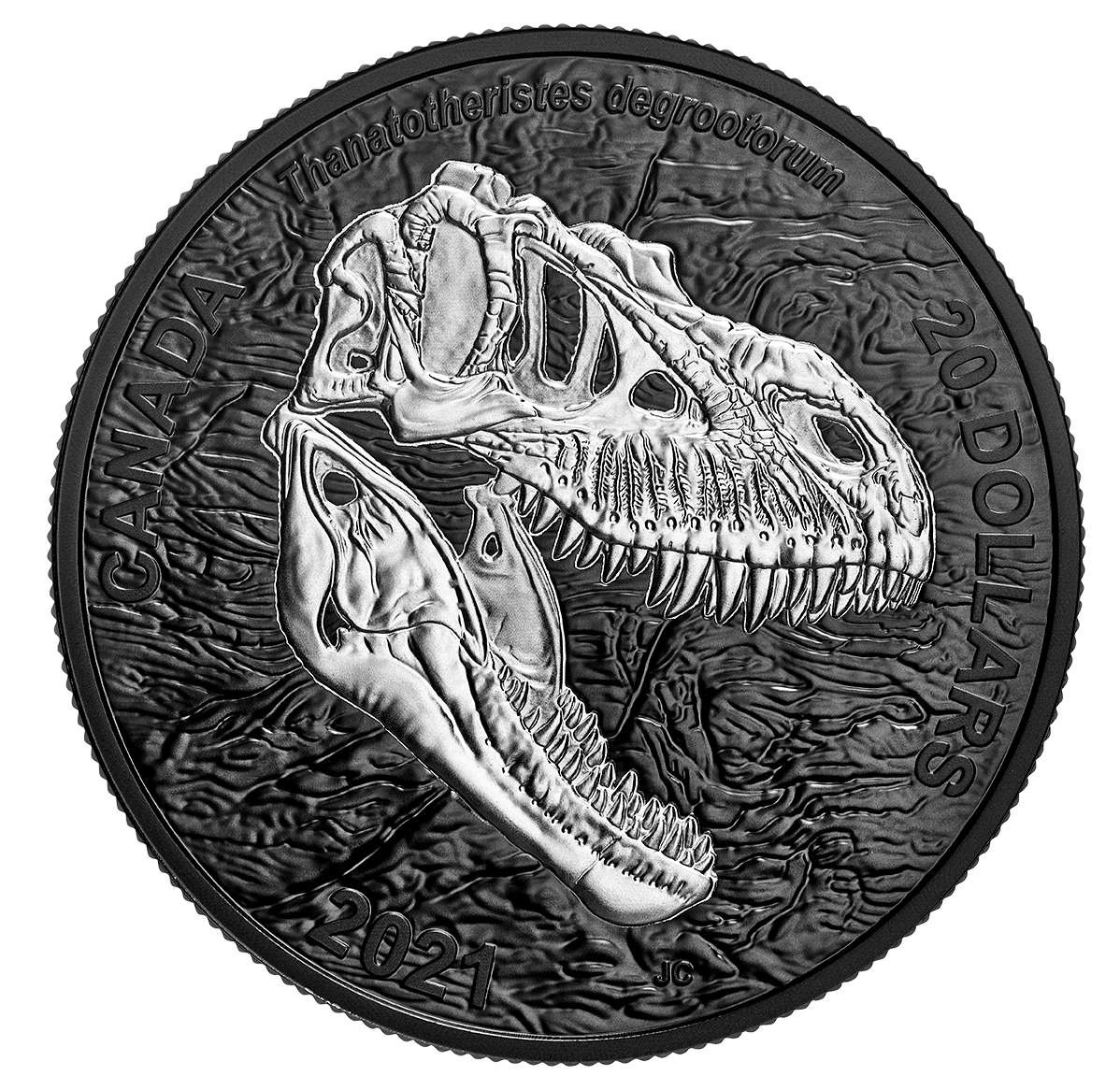 Your dino coin for 2021
Calling all fossil hunters! Imagine unearthing a new dinosaur species—that's the idea behind this coin design, where the engraved rock formation represents the thrill of discovery.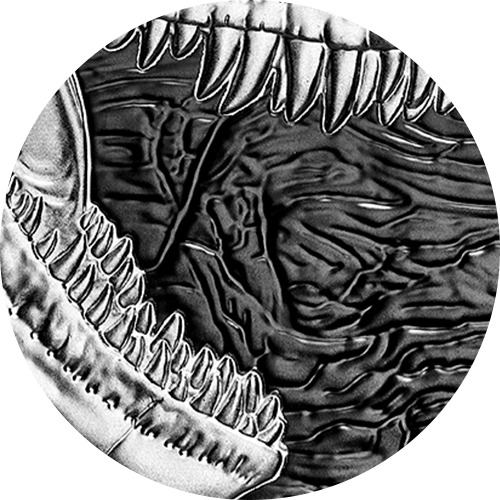 Rhodium plating
On your coin's reverse, black rhodium plating represents the hidden or unknown past. This dark design element keeps the focus on the engraved fossils that have helped paleontologists piece together thestory of prehistoric Canada.
Composition
99.99% pure silver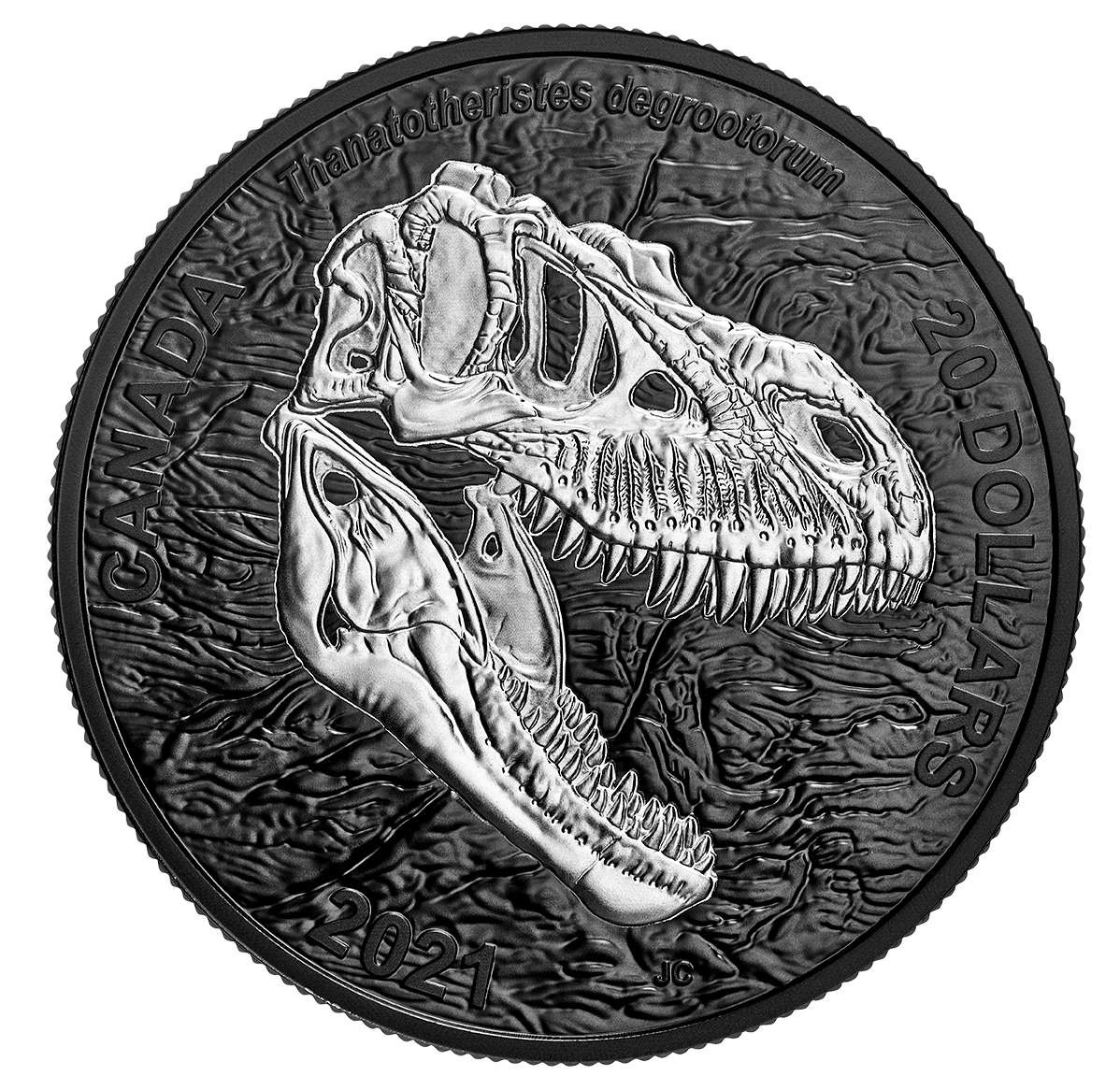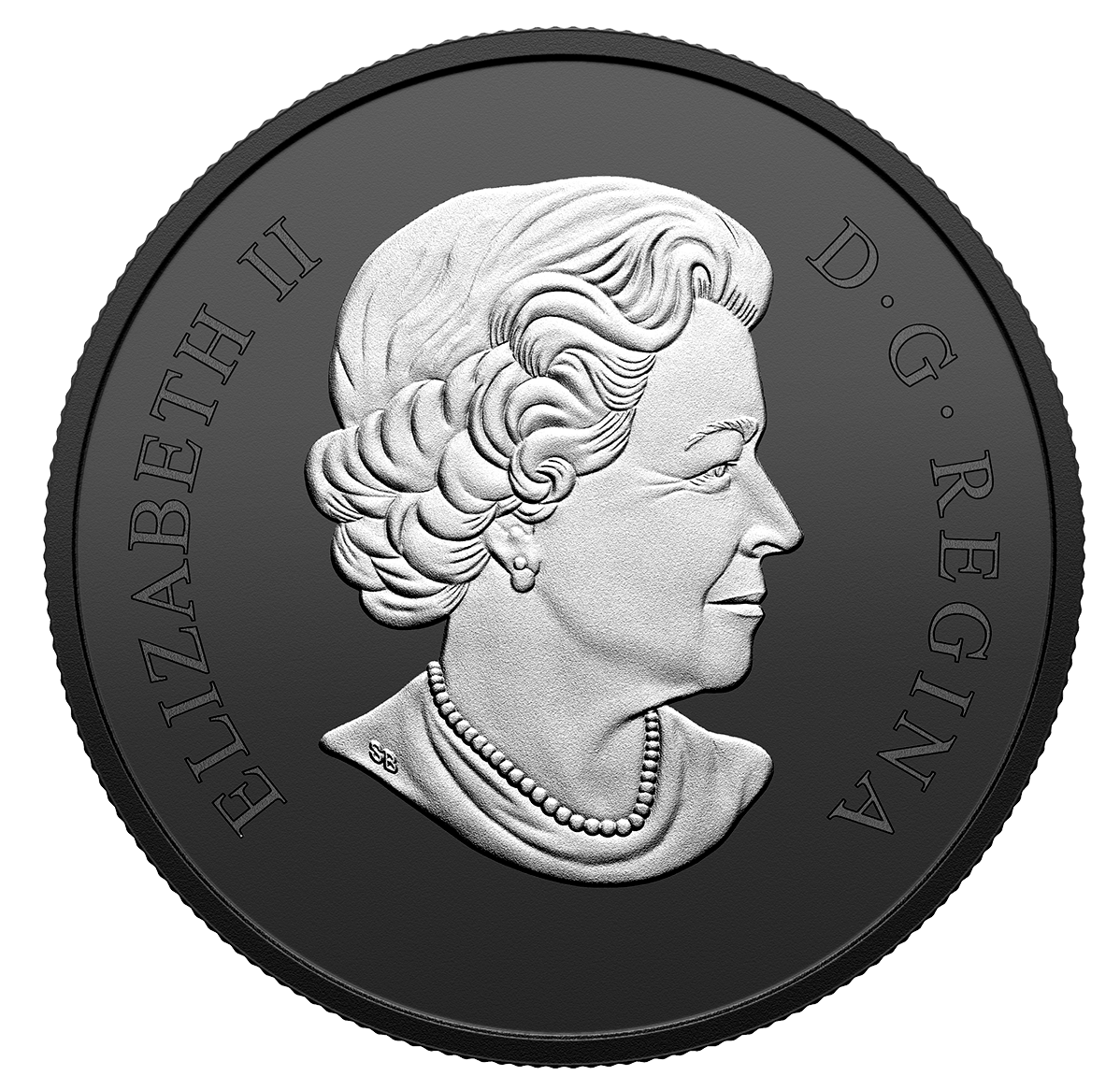 Designed by Canadian paleoartist Julius Csotonyi, the reverse features the fossilized skull of Thanatotheristes degrootorum, a tyrannosaur species recently discovered in Canada. Beneath the black rhodium plating, the engraved rock texture represents the formation in which the fossil fragments were found. The obverse features the effigy of Her Majesty Queen Elizabeth II by Susanna Blunt.
What do you want to know about this product?
Your product was successfully added to your collection.
The product could not be added