1/2 Kilogram Pure Silver Coin – Triumphant Dragon
1/2 Kilogram Pure Silver Coin – Triumphant Dragon
Masters Club:
12,890
Status:

CAN & US shipping only
Availability:

Out of stock in stores
Inspire future success with this pure silver dragon coin.
According to the Chinese legend of the Carp and the Dragon Gate, schools of carp in the Yellow River would swim against the current and attempt to leap over the Dragon Gate. Reaching the top of the waterfall was a seemingly impossible feat for all but the most determined fish. The carp that triumphed over extreme adversity and made the leap was rewarded for its perseverance: it was transformed into a mighty golden dragon, and that awe-inspiring moment is beautifully depicted on this half-kilogram 99.99% pure silver coin.
Bravery, determination, persistence and good fortune — all these virtues are represented on this selectively gold-plated coin, which wishes you success in your leap forward this year.
A popular theme. We continue our annual tradition of celebrating Chinese New Year with dragon-themed coins inspired by Chinese mythology. Charged with meaning and history, dragons are some of the most revered Chinese cultural symbols.
An uplifiting start to the new year. Whether you're adding it to your collection or sharing it with someone special, this coin's artistic representation of triumph over adversity will inspire time and time again.
Includes auspicious elements. Even the number "8" in the price and mintage are designed to attract good luck and fortune in the New Year.

Previous coins sold out quickly. Your coin has a limited worldwide mintage of just 888.
Includes serialized certificate. The Royal Canadian Mint certifies all of its collector coins.
No GST/HST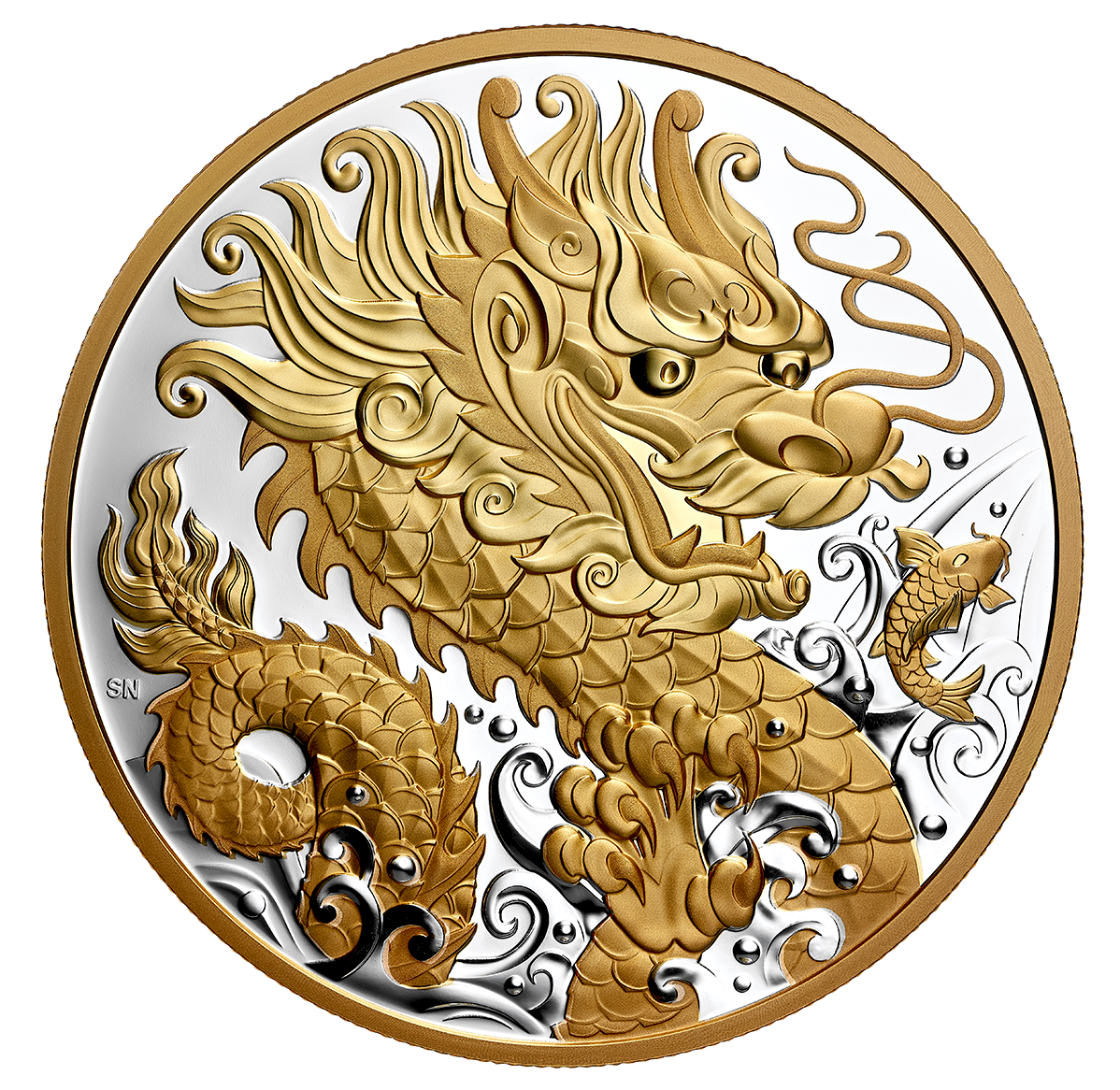 Impressive size and detail
This is the larger of our two dragon coins issued in 2021. A work of art this large (85.45 mm) requires first-class craftsmanship, and our attention to detail is second to none — just look at all the precision-engraved details on the coin's reverse!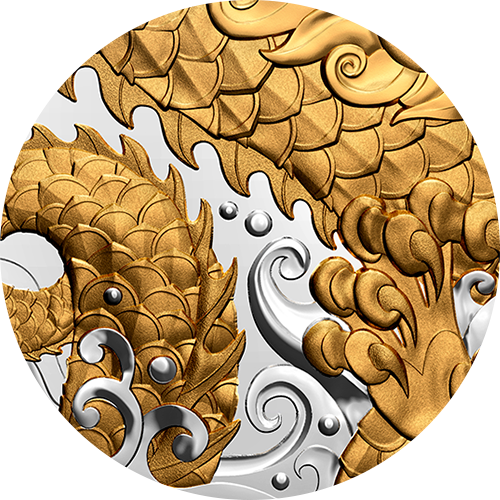 Silver and gold
You get the luminous shine of a half kilogram of 99.99% pure silver and the rich gleam of selective gold plating, which highlights key design elements.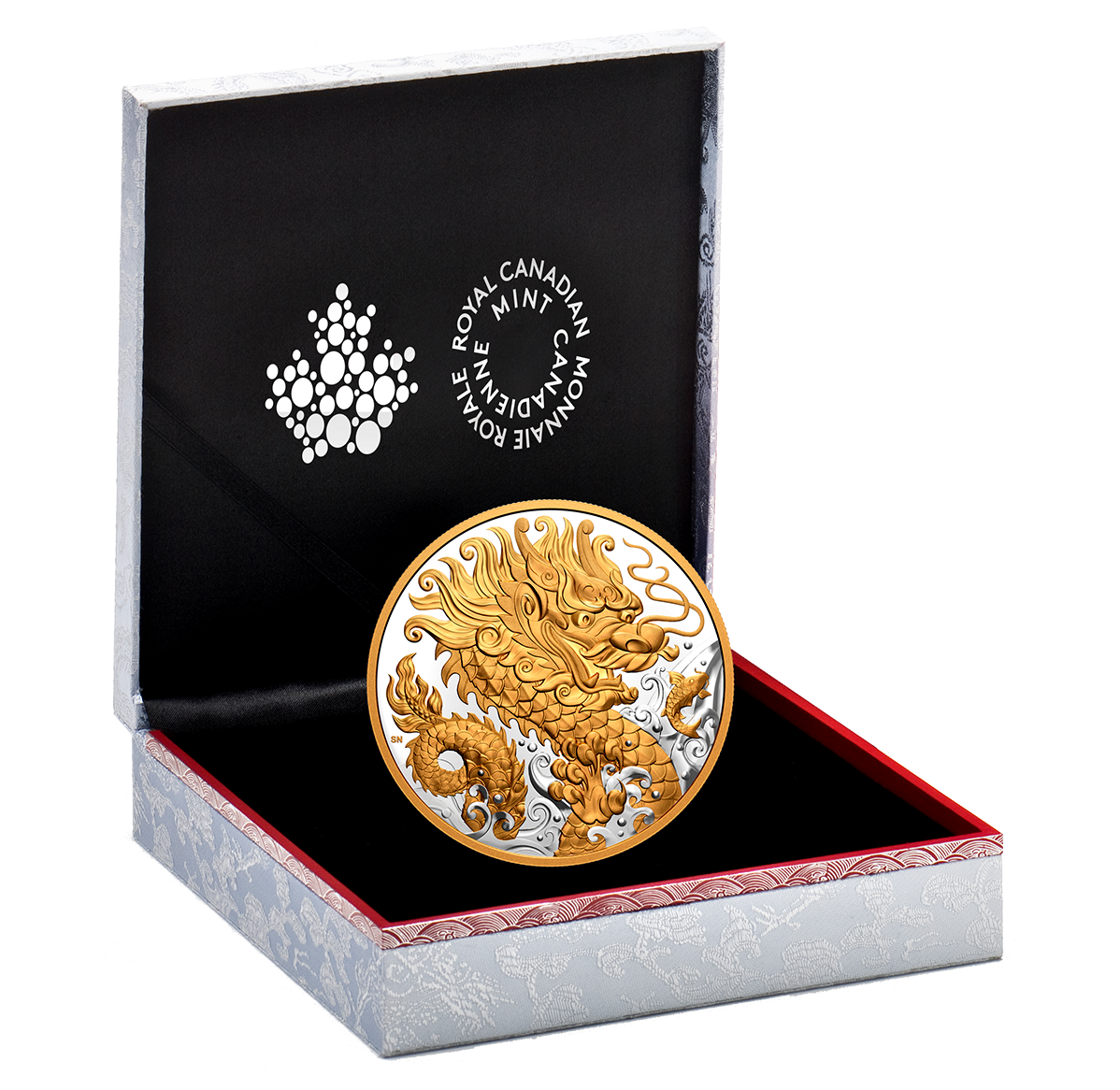 Satin-like case
Like our Lunar New Year series, your fine silver dragon coin is presented in a special clamshell case covered in a satin-like fabric that complements the coin design and offers lasting elegance.
Composition
99.99% pure silver with selective gold plating
Packaging
Your coin is encapsulated and presented in a Royal Canadian Mint-branded, fabric-covered box.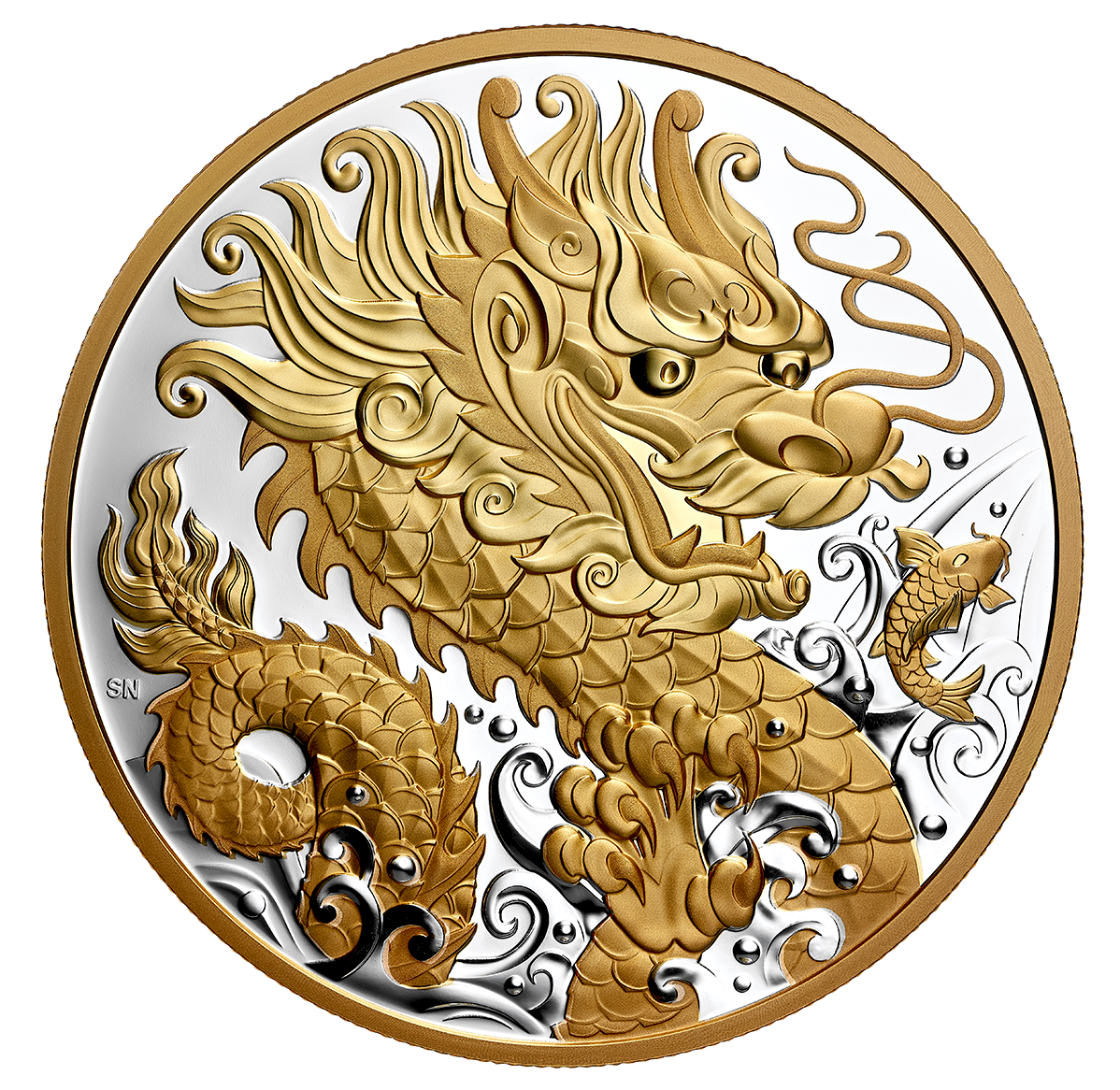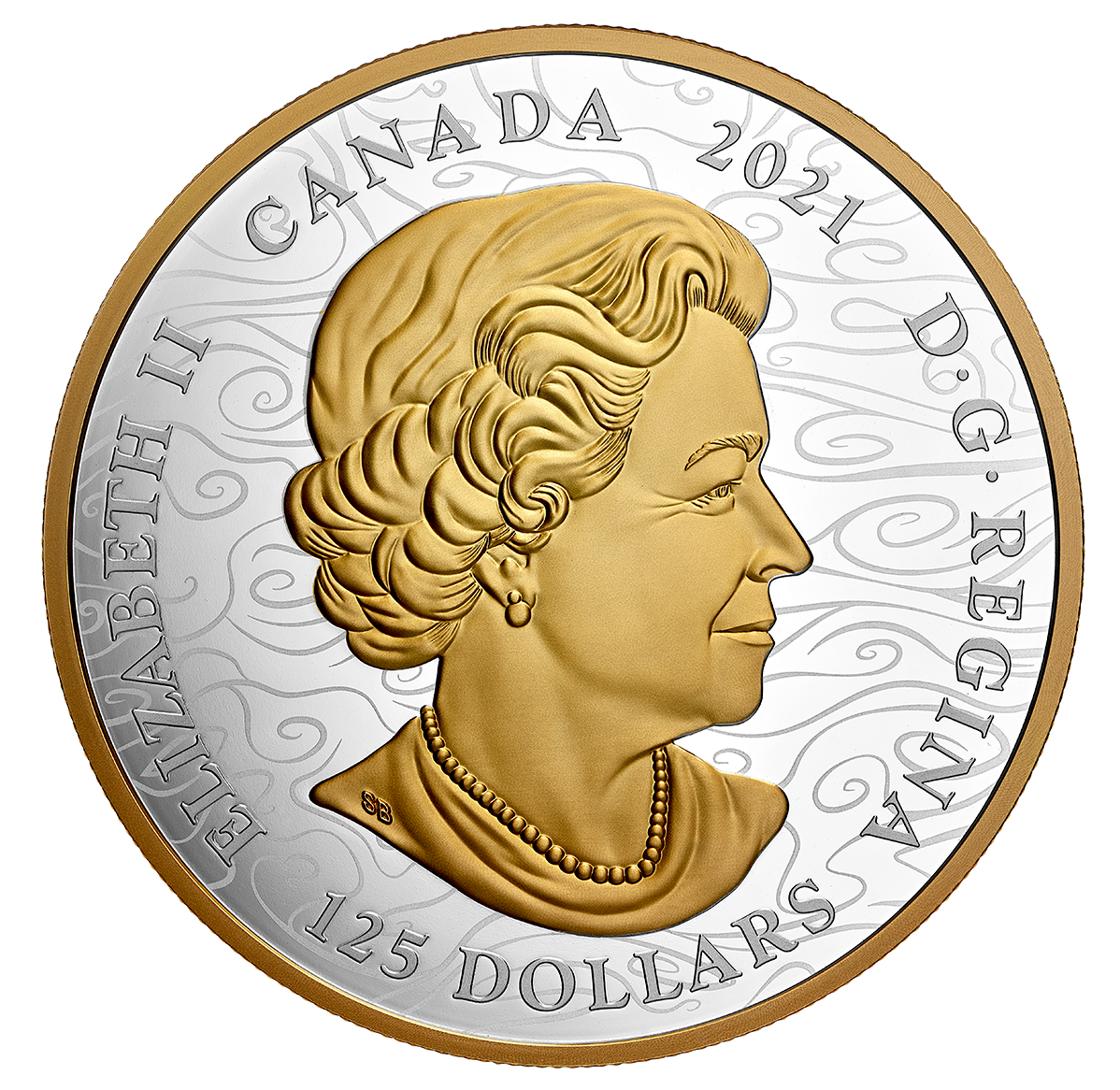 Inspired by the Chinese legend of The Carp and the Dragon Gate, the selectively gold-plated reverse design by Canadian artist Simon Ng represents the dramatic moment when the carp has overcome adversity and is transformed into a dragon. Triumphant, the golden dragon-headed fish is the image of strength as it rises up from the tumbling waters and spray of the waterfall obstacle. The selectively gold-plated obverse features the effigy of Her Majesty Queen Elizabeth II by Susanna Blunt.
What do you want to know about this product?
Your product was successfully added to your collection.
The product could not be added