1/4 oz. Pure Silver Coin - Moments to Hold: 25th Anniversary of Canada's Arboreal Emblem
1/4 oz. Pure Silver Coin - Moments to Hold: 25th Anniversary of Canada's Arboreal Emblem
Masters Club:
250
Status:

CAN & US shipping only
Celebrate Canada's national tree in 2021!
Our second 2021 Moments to Hold coin celebrates a maple milestone!
The maple (Acer) is a big part of life in Canada: its leaf proudly adorns our flag and, depending on where you live, there's a good chance a maple tree is helping to beautify your surroundings.
We harvest the maple's wood and sweet sap, and we celebrate its foliage throughout the seasons. Our attachment to the maple runs deep and its historical significance makes it the obvious choice for our national tree. That designation became official 25 years ago, on April 25, 1996, when not one but all 10 maple species native to Canada were proclaimed Canada's national arboreal emblem.
Celebrate the 25th anniversary of the maple's designation as Canada's arboreal emblem. A great addition to any new or growing collection!
Special Features
Hold onto your memories of 2021. Coin #2 in a four-coin series that is your essential set for 2021.
Special packaging. Your coin comes in a colourful and informative folder with a removable coin capsule for easy access—just pop the capsule out of the folder for a closer look at your coin.
An affordable addition. You get ¼ oz. of 99.99% pure silver—some of the purest silver in the world – for the low cost of $24.95 per coin.
Start here. Whether you're new to coin collecting or want to share your hobby with others, the Moments to Hold series is a great starting point or gift! These are some of our most affordable fine silver coins, and this coin's theme and design are a great way to engage others in a discussion about history and coin collecting.
Subscribe to the series. Want a complete set of 2021 Moments to Hold coins? Subscribe to the series! Each subscription guarantees you'll get all four coins, and as a subscriber, you'll also get an exclusive collector sleeve to store the folders together as one set.
NO GST/HST
Packaging
Your coin comes in a full-colour custom folder with a removable capsule that allows for a close-up view.
Composition
99.99% pure silver
Series
Pure Silver 4-coin Subscription - Moments to Hold (2021)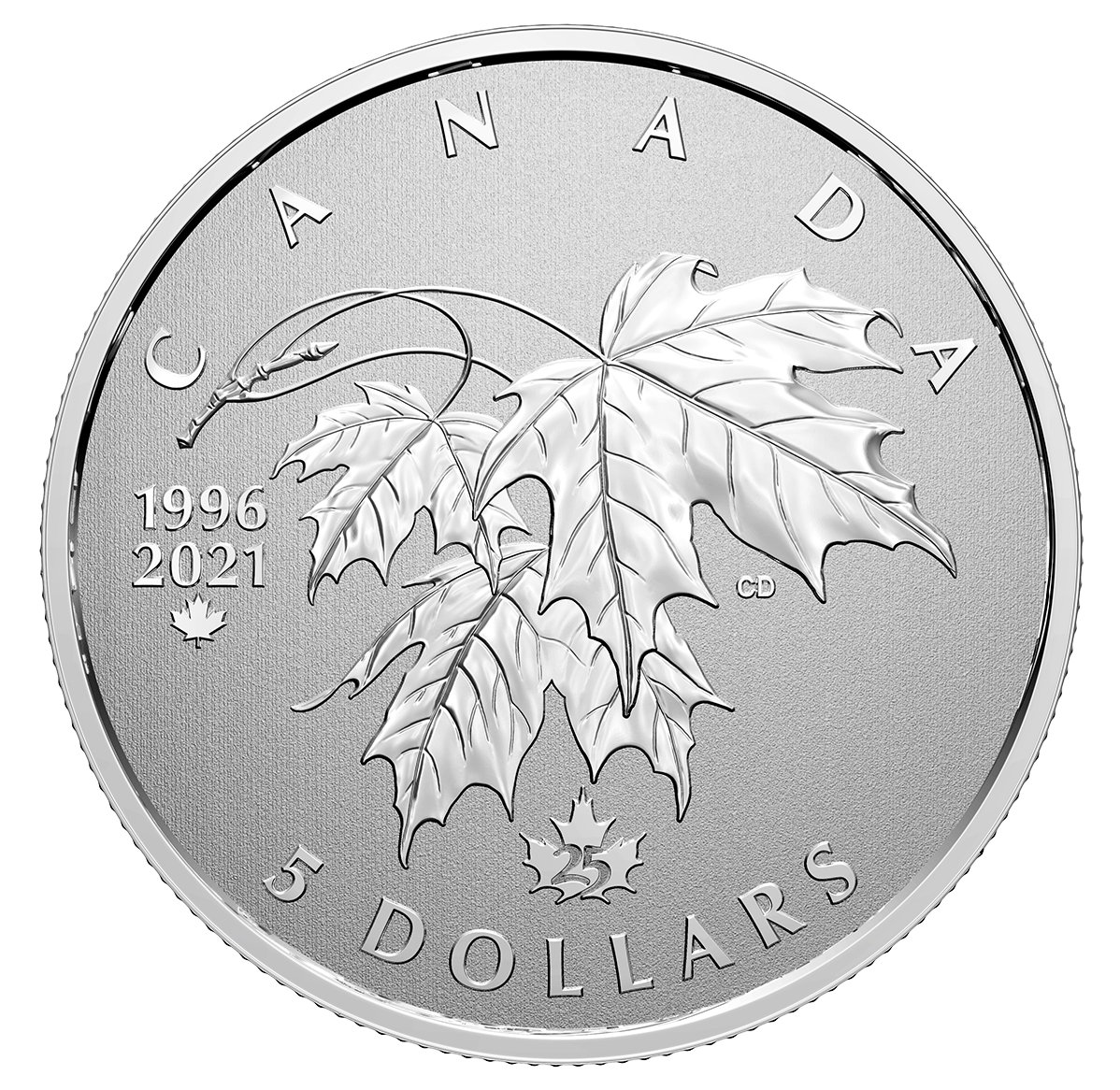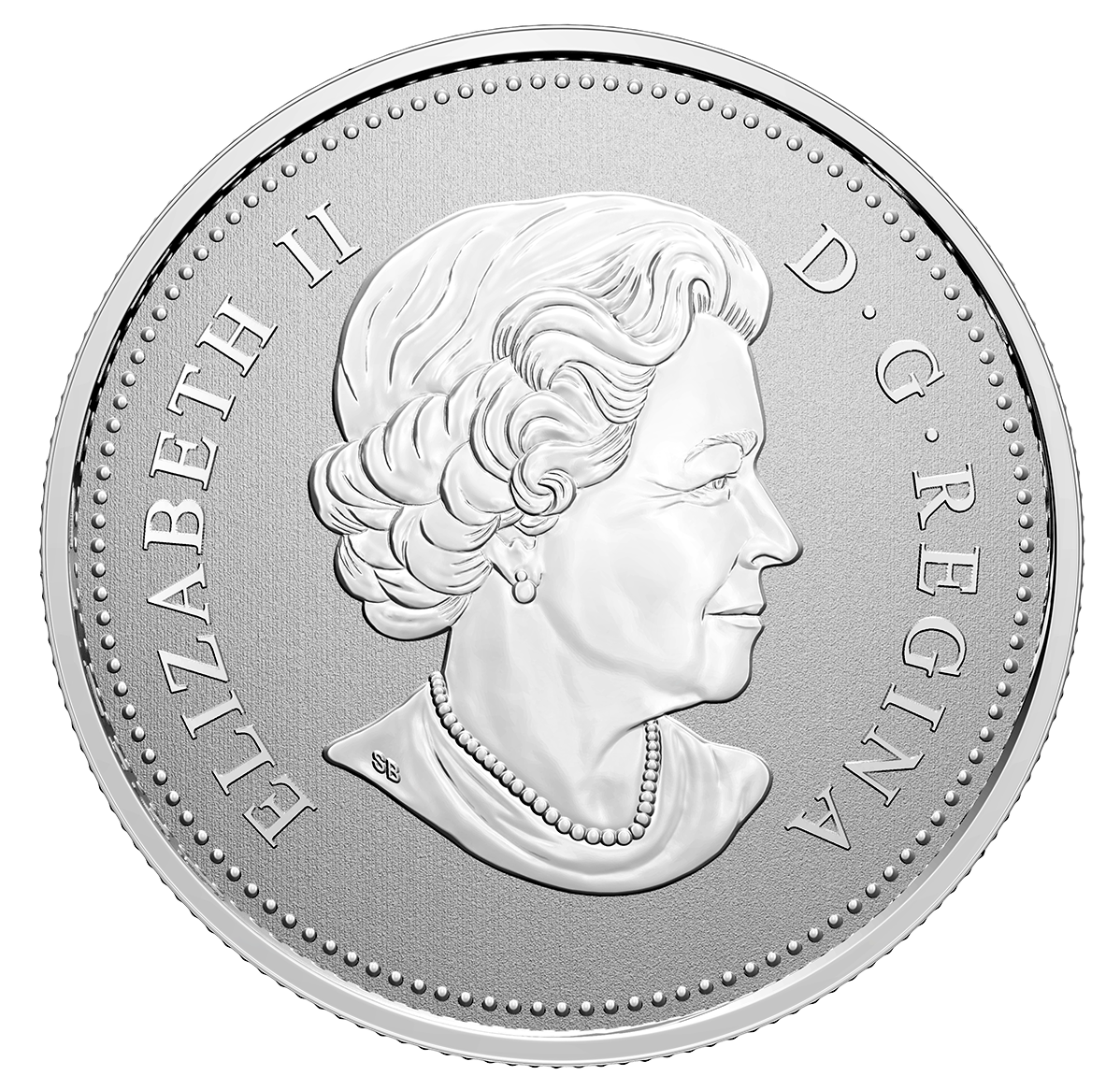 Designed by Canadian artist Claudio D'Angelo, your coin's reverse is double dated ("1996 2021") to mark the 25th anniversary of the maple's (genus Acer) designation as Canada's national arboreal emblem. It features three sugar maple (Acer saccharum) leaves beneath the text "CANADA". The obverse features the effigy of Her Majesty Queen Elizabeth II by Susanna Blunt.
What do you want to know about this product?
Your product was successfully added to your collection.
The product could not be added