2 oz. Pure Gold Coin - Super Incuse Gold Maple Leaf
2 oz. Pure Gold Coin - Super Incuse Gold Maple Leaf
Masters Club:
73,000
Status:

CAN & US shipping only
Availability:

Out of stock in stores
Own the first ever Super Incuse GML.
After introducing a double-incuse platinum-plated Gold Maple Leaf (GML) coin in 2018, we followed it up with pink gold - (2019) and black rhodium-plated (2020) versions. For 2021, we're taking art to all-new depths! This is the first ever Super Incuse GML, and it marks the debut of a new minting technology. Most incuse-struck coins, including the 2020 Rhodium-Plated GML coin, feature a standard incuse depth of 0.3 mm. Thanks to new technology developed by our Research and Development team, the beautiful maple leaf on this coin's sits 1.5 mm below the coin's surface – that'snearly 40% of the coin gauge!
It's a must-see! And with the addition of the Arboreal Anniversary ("25") privy mark, your Super Incuse GML is a powerful expression of a pride that runs deep for Canada's maple tree.
Special features:
A new twist on a classic! With Super Incuse technology, you'll see the GML's maple leaf in a whole new way. The engraving is every bit as intricate and detailed as previous GML coins, but the extreme relief depth adds a new level of complexity to an already famous design.
High prestige, low mintage! Only 225 coins are available to collectors worldwide.
Includes serialized certificate! The Royal Canadian Mint certifies all of its collector coins.
No GST/HST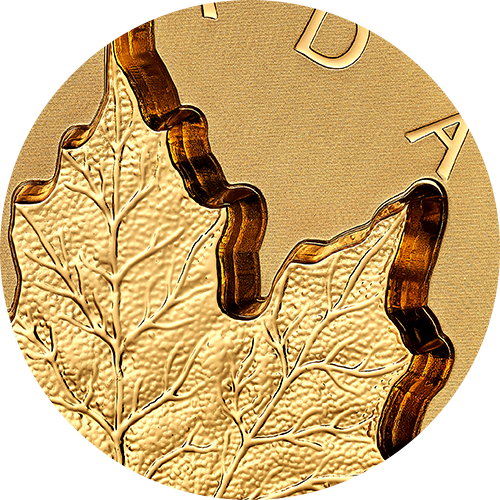 A first
We're taking art to new depths with the first ever Super Incuse GML coin! Thanks to new technology developed by the Royal Canadian Mint's R&D team, the maple leaf engraved on this coin's reverse features an unprecedented incuse depth of 1.5 mm.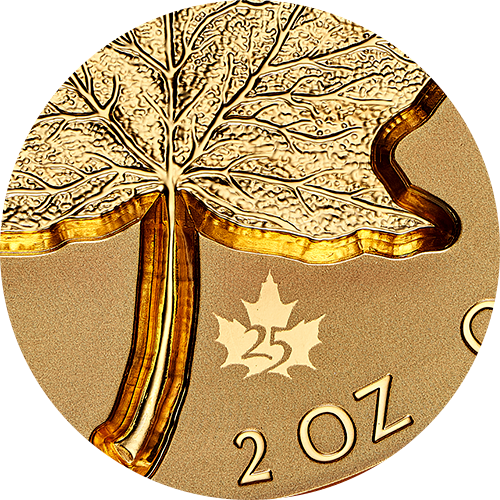 Special privy mark
Crafted from 2 oz. of beautiful 99.99% pure gold, this special collectible features a special privy mark in honour of the 25th anniversary of the maple's(Acer) designation as the official arboreal emblem of Canada. You'll find this privy mark on all coins in our 2021 Arboreal Anniversary Collection.
Modified reverse proof finish
The lightly frosted field and brilliant relief practically guarantee all eyes will be on the super incuse maple leaf, which boasts a mirror-like shine.
Composition
99.99% pure gold
Finish
Modified reverse proof
Packaging
Your coin is encapsulated and presented in a Royal Canadian Mint-branded clamshell with a black beauty box.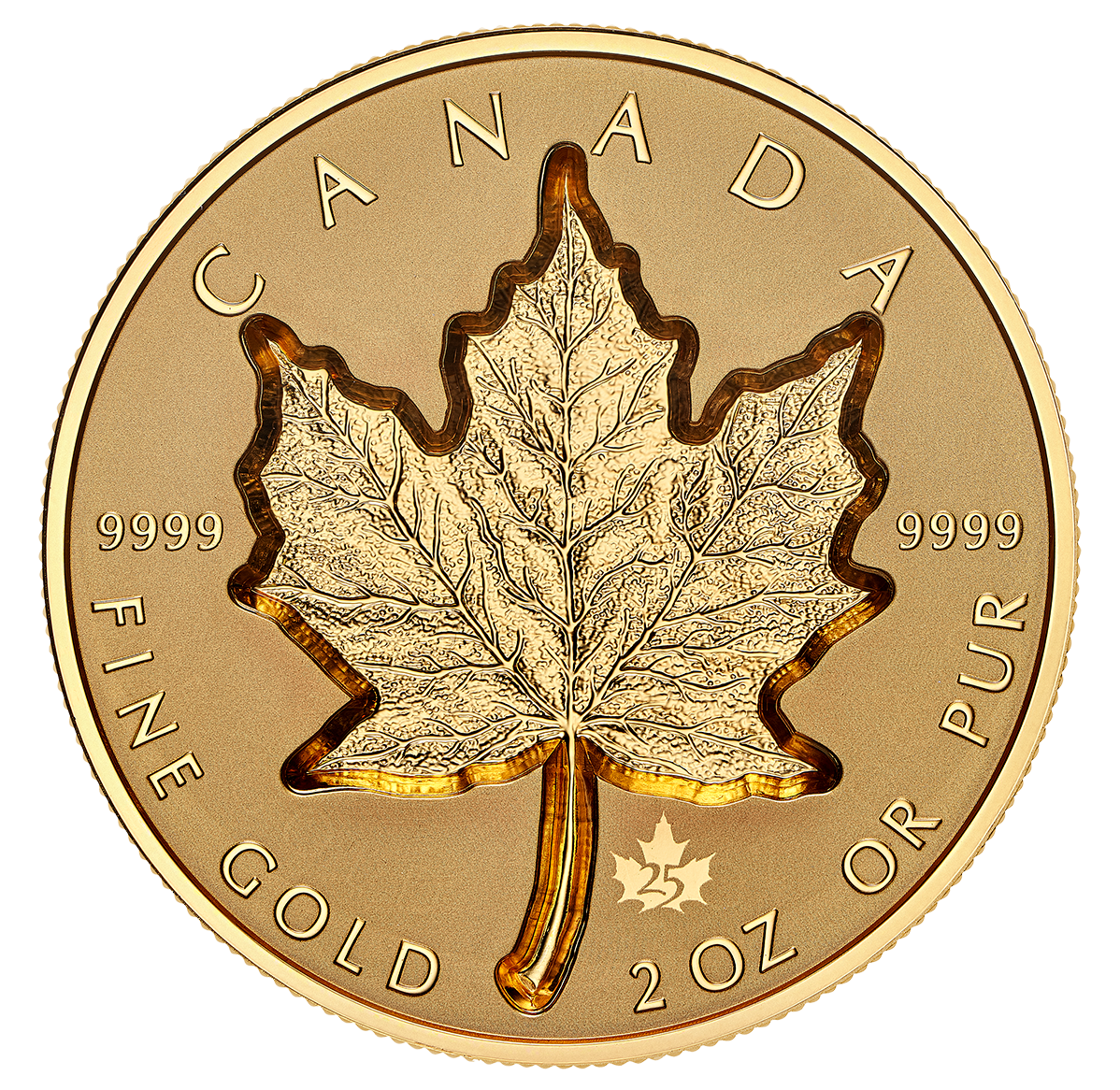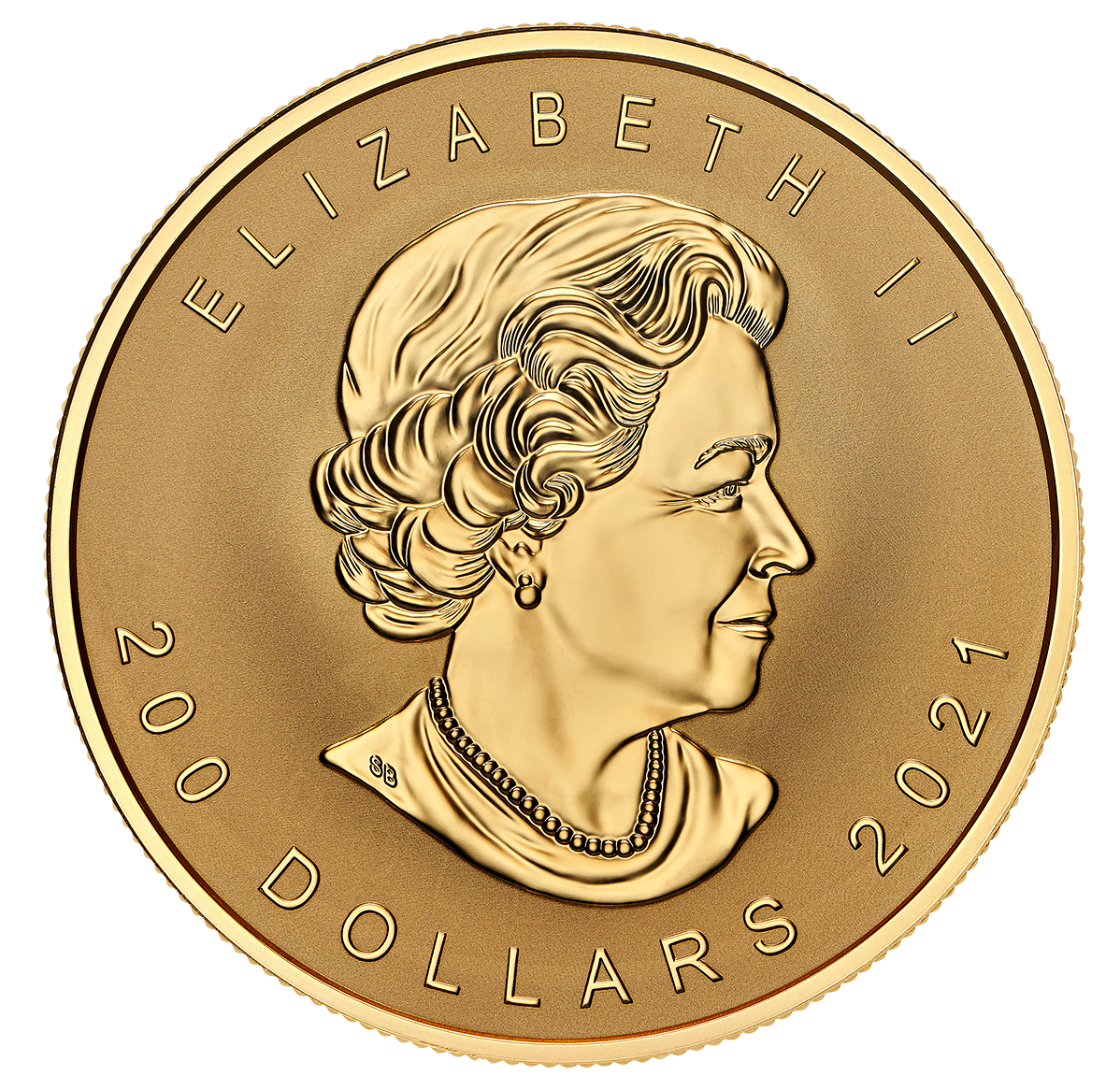 Your coin's reverse features Walter Ott's iconic sugar maple leaf design, unchanged since the first Gold Maple Leaf (GML) bullion coin issued in 1979. For the first time ever, its famous maple leaf has been struck using Super Incuse technology, which gives it an incuse depth of 1.5 millimetres. A modified reverse proof finish ensures the focus ison the brilliant relief. The reverse also includes the engraved words "CANADA" and "FINE GOLD 2 OZ OR PUR", as well as the purity standard of "9999" and a "25" maple leaf privy mark in honour of the 25th anniversary of the arboreal emblem of Canada, the maple (Acer). The obverse features the effigy of Her Majesty Queen Elizabeth II by Susanna Blunt, along with the engraved face value "200 DOLLARS" and the year "2021".
What do you want to know about this product?
Your product was successfully added to your collection.
The product could not be added