2 oz. Pure Silver Coin - Imposing Icons Series: Bison
2 oz. Pure Silver Coin - Imposing Icons Series: Bison
Masters Club:
1,900
Status:

CAN & US shipping only
Final coin in series! A stunning colour portrait of a bison on a 2 oz. pure silver coin!
There was a time when free-roaming herds of bison dominated the Canadian prairie. Today, this grassland icon is found in protected areas in the west and north. It is Canada's largest land animal, thanks in part to the muscular shoulder hump and a coat of thick fur that adds to its mighty appearance. Our Imposing Icons series ends with a species of great historical and cultural importance to Canadians. Its design is a close encounter that is made possible by the coin's large (50 mm) diameter, and by its captivating mix of selective colour and exceptional engraving.
Special features:
A larger diameter (50 mm) draws you deep into the wilderness: Imagine taking a photo of the landscape when the elusive animal suddenly appears and steps into your shot—it's the perfect view of a wild Canada.
Limited worldwide mintage: Limited mintage of 2,500 coins makes this sought-after coin a rare collectible.
Includes serialized certificate: The Royal Canadian Mint certifies all of its collector coins.
2 oz. 99.99% pure silver
No GST/HST!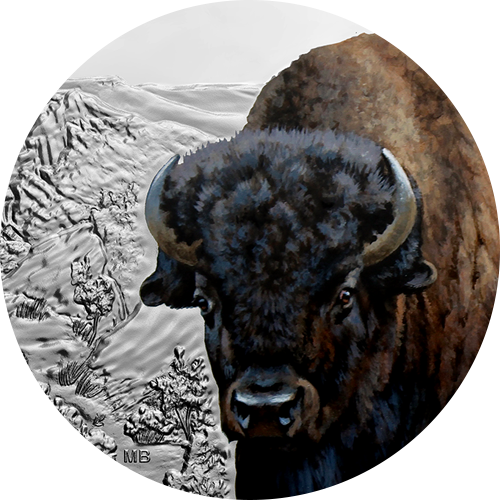 A never-before-seen view
Our wildlife-themed coins have featured full body or side-view portraits, but rarely a front-facing one—and never one with such a close view that you can almost feel the animal's breath.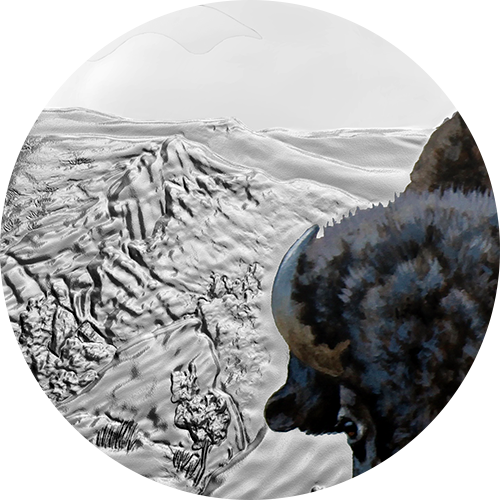 Mix of finishes
Selective colour instantly draws the eye towards the wildlife, but the wilderness in the background is every bit as breathtaking. From mountains to forests, the Canadian landscape is beautifully re-created thanks to finely detailed engraving, with multiple finishes to add extra dimension.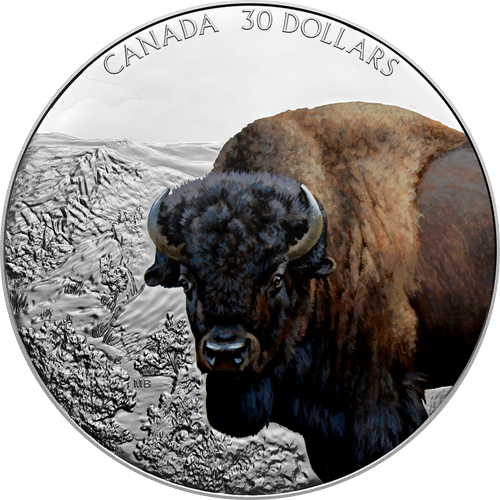 From Canada, with love
Canada is known for its outsized wilderness and wildlife, and these coins perfectly capture the rugged beauty of both. It's a four-part celebration of Canada's untouched corners and the wild creatures that quietly inhabit them.
Composition
99.99% pure silver
Packaging
Your coin is encapsulated and presented in a Royal Canadian Mint-branded clamshell with a black beauty box.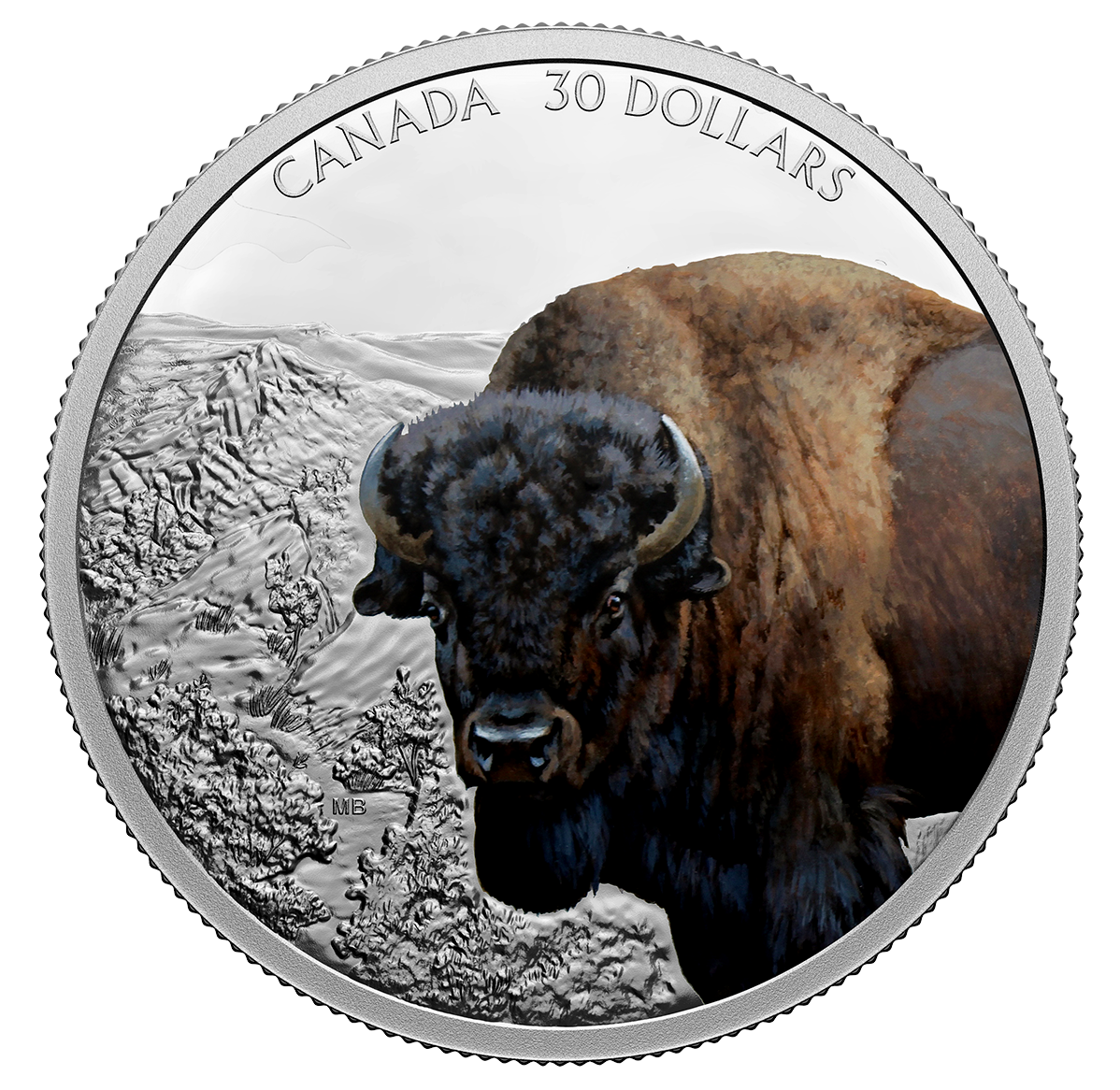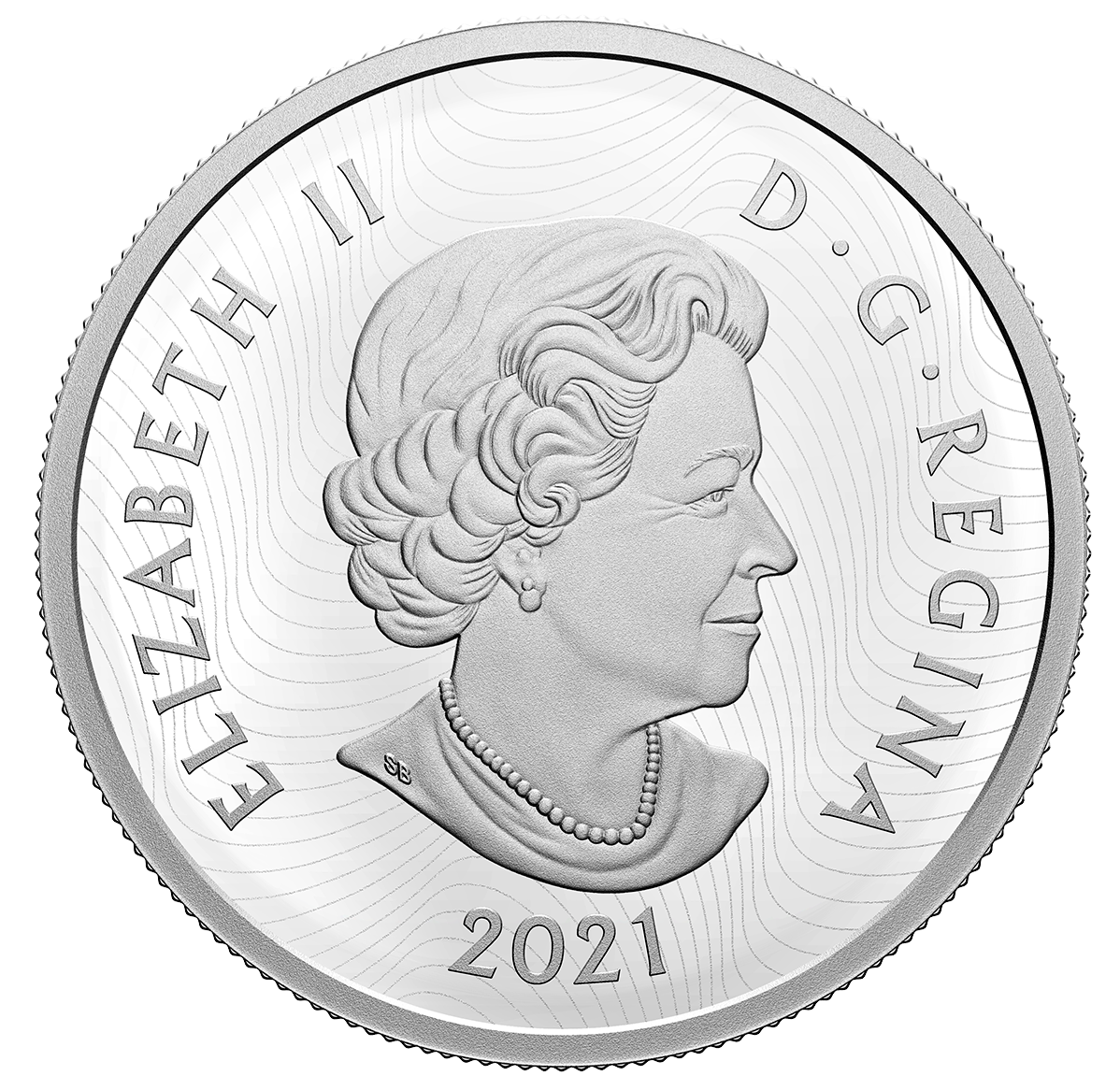 Designed by artist Maurade Baynton, the reverse features a selectively coloured, close-up view of the plains bison (Bison bison bison). The finely engraved backdrop takes you into the heart of the Canadian Prairies and represents the traditional grassland habitat of this iconic Canadian species. The obverse features the effigy of Her Majesty Queen Elizabeth II by Susanna Blunt.
What do you want to know about this product?
Your product was successfully added to your collection.
The product could not be added