5 oz. Pure Silver Coin - The Solar System
5 oz. Pure Silver Coin - The Solar System
Masters Club:
6,000
Status:

CAN & US shipping only
Unlock the glowing wonders of our colourful solar system.
This 5 oz. pure silver coin is a window to our solar system, presented with artistic flair. Dotted withstars, the engraved "orbital" pattern swirls around the colourful view of space on your coin's reverse. All eight planets, as viewed by telescopes in space, are artfully grouped together in order to highlight the differences in size and appearance. As forthe Sun and the stars, they are celestial sources of light in space and on this coin: shine a black light flashlight on the reverse and watch as these enhanced elements begin to glow!
A treat for astronomers and skygazers.
Special features:
Celebrate science and technology! The solar system comes to life on this 5 oz. 99.99% pure silver coin, which celebratesscience and space exploration.
Comes with a black light flashlight! Use the black light flashlight (included) to activate the enhanced design features and watch the Sun and stars emit a celestial glow!
A rare treasure! Mintage is limited to just 1,250 coins worldwide.
Includes serialized certificate! The Royal Canadian Mint certifies all of its collector coins.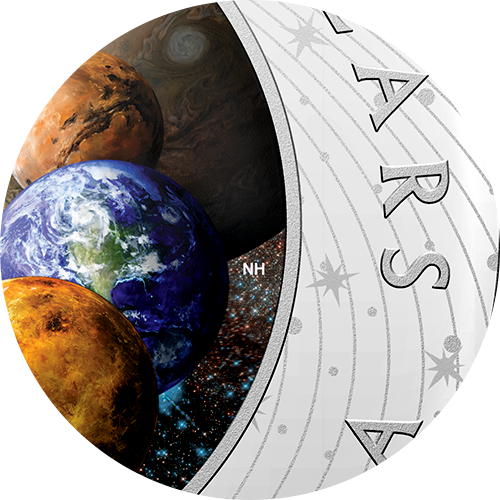 Dynamic design
The swirling "orbit" pattern engraved on your coin extends the space theme to the obverse andpulls you deeper into the colour element on the reverse. The view is just as colourful as the images captured by powerful telescopes in space, which add to our understanding of our Milky Way galaxy.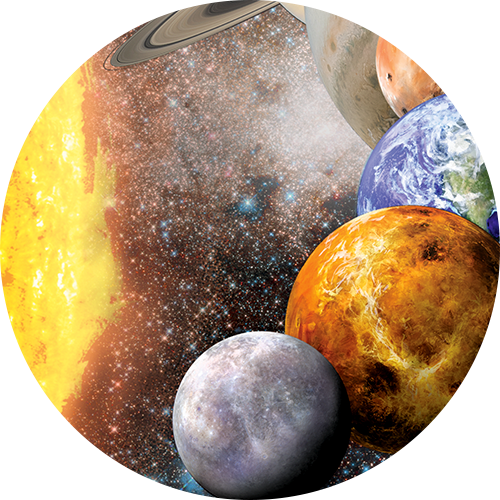 For the love of science and art
Your coin's artistic representation of our solar system makes it the perfectcollectible for astronomers and skygazers. It's a conversation starter for all ages – especially with its black light-activated features!
Composition
99.99% pure silver
Packaging
Your coin is encapsulated and presented in a Royal Canadian Mint-branded clamshell with a black beauty box.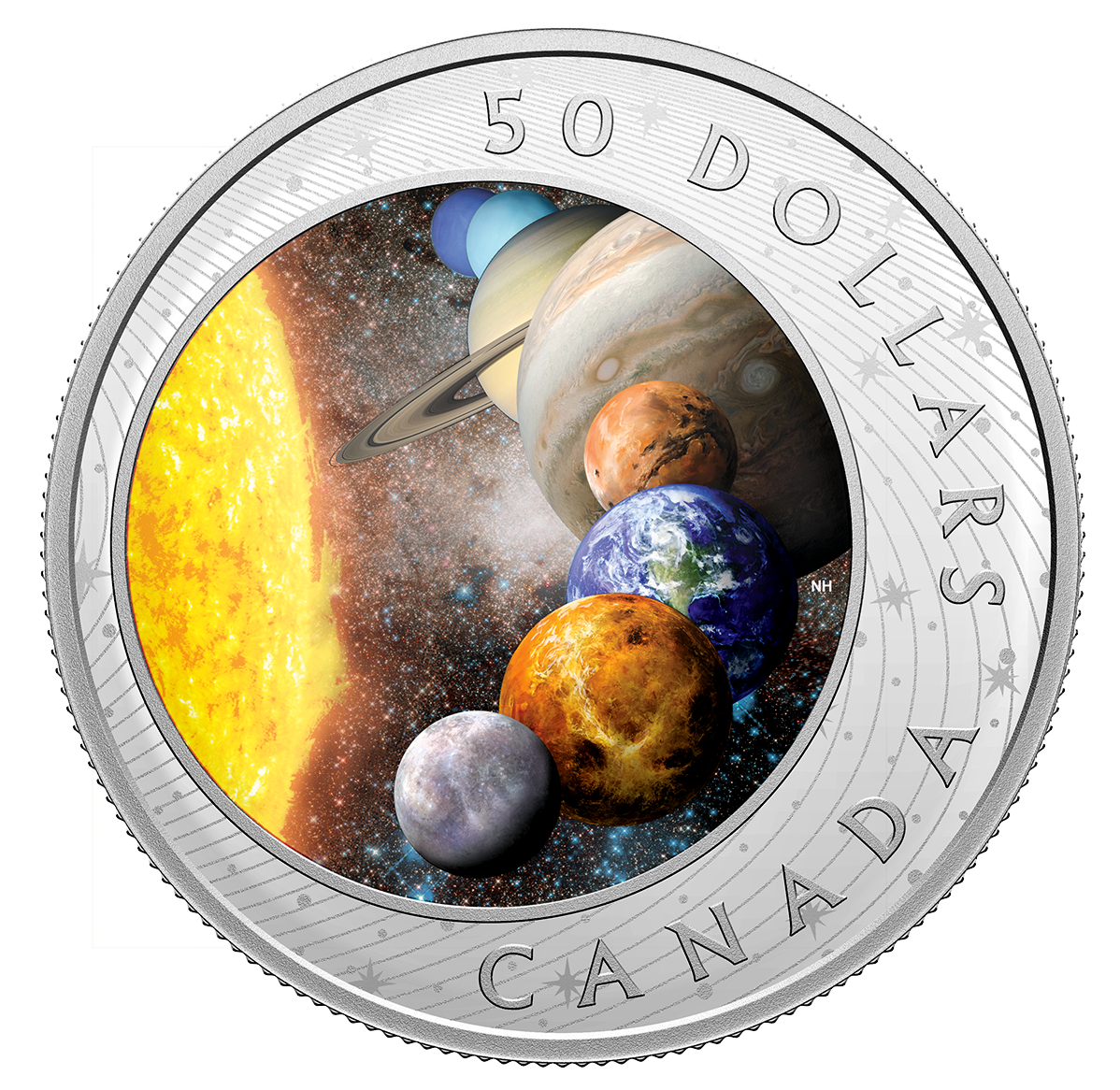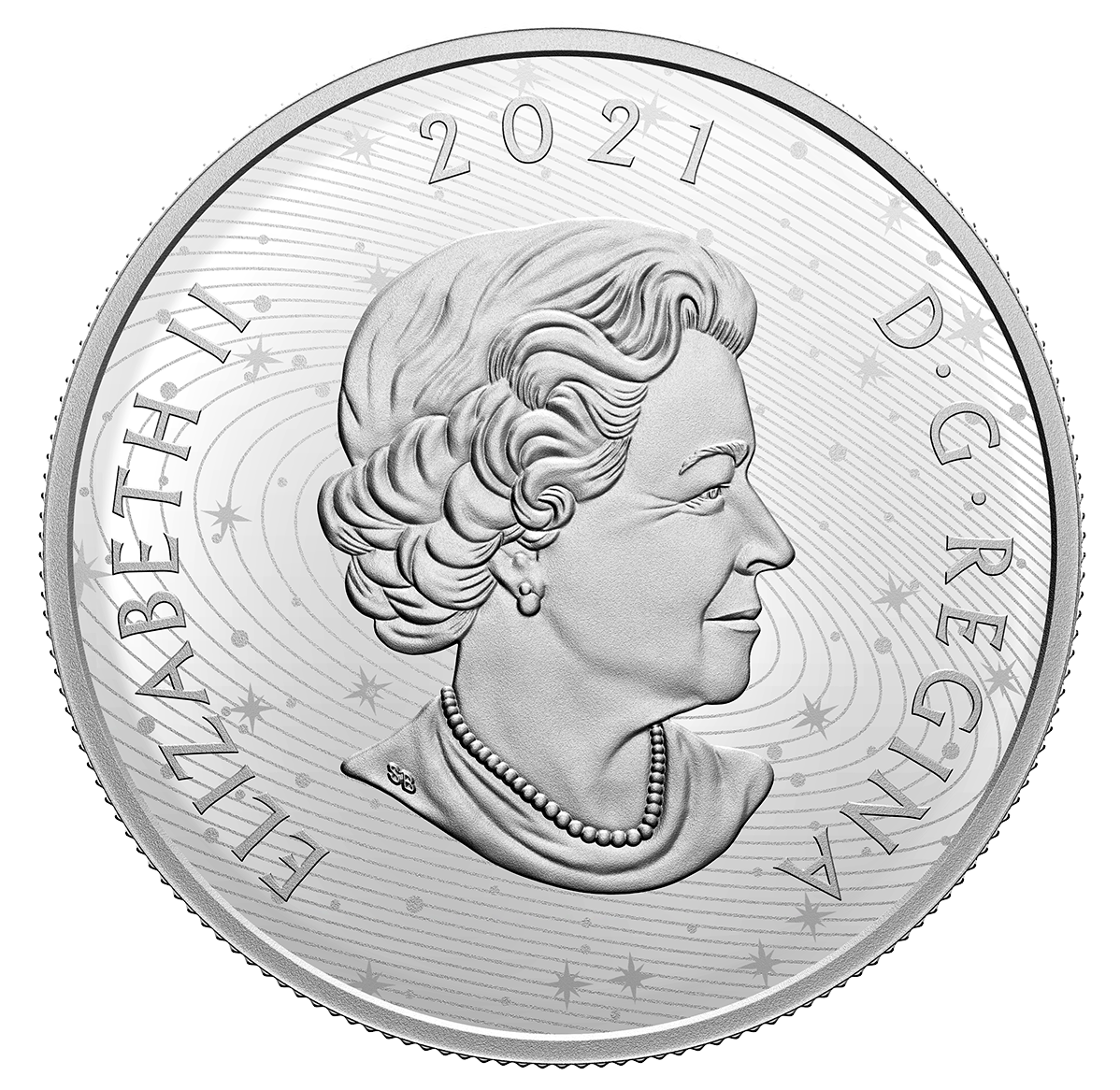 Designed by artist Neil Hamelin, your coin's reverse features an awe-inspiring portrait of the solar system. It features a partial view of the Sun opposite the eight planets, which are artfully arranged in order of distance from the sun (nearest to farthest): Mercury, Venus, Earth, Mars, Jupiter, Saturn, Uranus and Neptune. Black light technology adds a cool white light to the stars and intensifies the Sun's gaseous glow.Dotted with stars from the disk of our Milky Way galaxy, the engraved "orbital" pattern swirls around the colour element on the reverse; it also appears on the obverse, which features the effigy of Her Majesty Queen Elizabeth II by Susanna Blunt.
What do you want to know about this product?
Your product was successfully added to your collection.
The product could not be added