Pure Silver EHR Coin – Bold Bison
Pure Silver EHR Coin – Bold Bison
Masters Club:
1,400
Status:

CAN & US shipping only
One of our most detailed bison portraits yet!
Extraordinarily high relief, extraordinarily detailed! The follow-up to our first Extraordinarily High Relief (EHR) coin minted in a proof finish, this 99.99% pure silver collectible is a sculpted work of art that leaves a lasting impression. Its reverse features a wildlife portrait that rises up from the coin's mirror-like surface to reach a heightof over 6 mm – over four times higher than an Ultra High Relief (UHR) coin of the same diameter! Rendered here in three-dimensional form, the bison's imposing features instantly command attention – especially against a high-shine finish that illuminates the depth of detail for maximum visual impact.
Simply STUNNING, this is the perfect fusion of modern technology and classic Canadiana. Order your EHR coin today!
A limited-edition work of art! Mintage is limited to just 5,000 coins worldwide. Given that the previous EHR coin sold out quickly, this 99.99% pure silver collectible will likely be in high demand, too.
A proud portrait of the bison! One of our most intricately detailed portraits of the bison yet! From start to finish, this EHR coin is designed to leave a lasting impression and it's a fitting tribute to the titan of the Canadian prairies.
Includes serialized certificate! The Royal Canadian Mint certifies all of its collector coins.
No GST/HST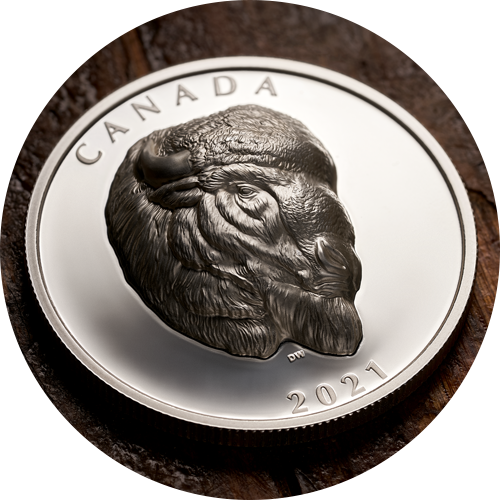 Our newest EHR coin with a proof finish! 
The follow-up to 2020's Proud Bald Eagle coin, this wildlife portrait features Extraordinarily High Relief (EHR) engraving that elevates the art to breathtaking effect.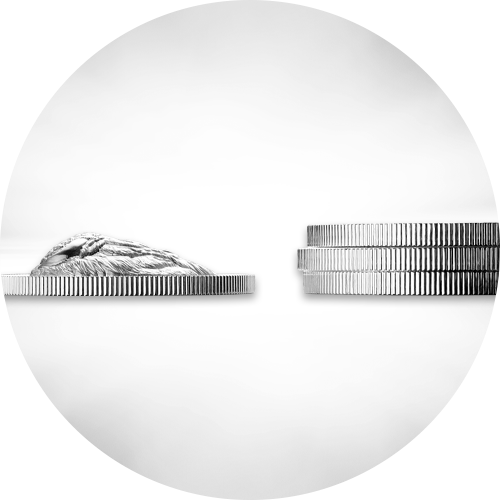 Over 6 mm of height!
On your coin's reverse, the engraved relief soars to a height of over 6 mm! It's an incredible feat of engineering, especially when you consider that Ultra High Relief coins of the same diameter typically reach only 1.4 mm of height.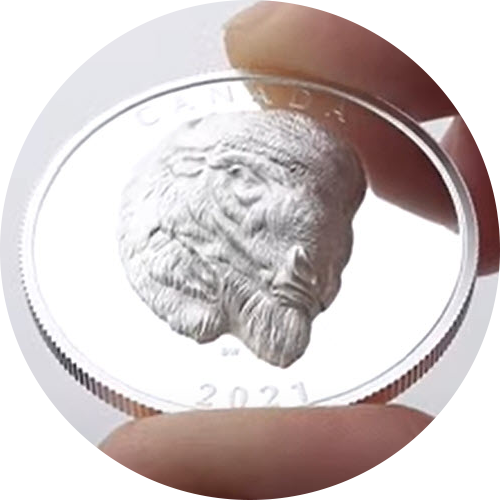 High relief, high shine!
The incomparable shine of a mirror‑like finish illuminates all the intricately sculpted details that add realism to the art.
Composition
99.99% pure silver
Packaging
Your coin is encapsulated and presented in a Royal Canadian Mint-branded clamshell with a black beauty box.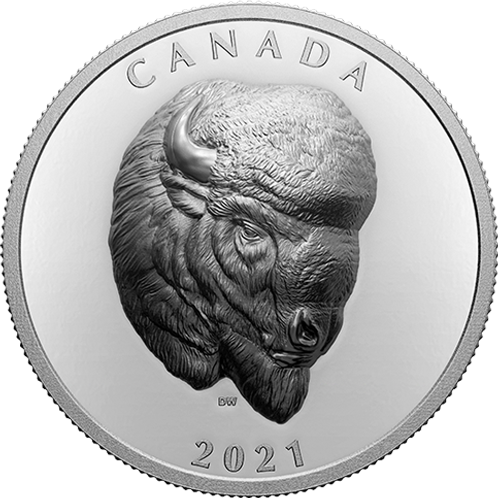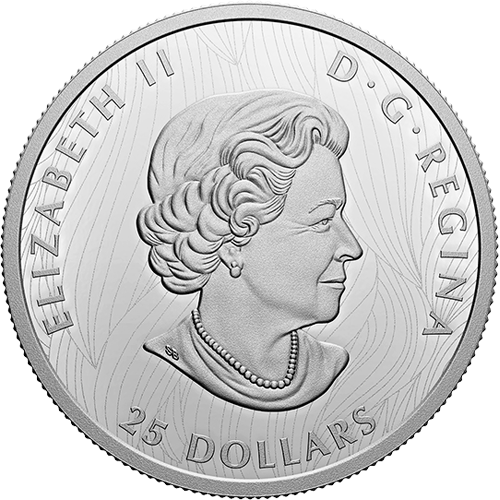 On your coin's reverse, Canadian artist Derek C. Wicks has created a striking three‑quarter portrait of a bison that has a solemn expression as it gazes towards the right. Its unique features – the upturned horns, the muscled hump behind the shoulder – and the textural variations of its fur are all accentuated by the extraordinary high relief, which allows for a greater depth of engraved details. The obverse features the effigy of Her Majesty Queen Elizabeth II by Susanna Blunt.
What do you want to know about this product?
Your product was successfully added to your collection.
The product could not be added