1/20 oz. Pure Gold Coin – Everlasting Maple Leaf
1/20 oz. Pure Gold Coin – Everlasting Maple Leaf
Masters Club:
2,800
Status:

CAN & US shipping only
An affordable pure gold coin that is gleaming with national pride.
Canada is one of only two countries in the world that is bordered by three different oceans, and we're proud of our extensive coastline. Each of those bordering oceans—the Arctic, Atlantic and Pacific—is represented by a maple leaf on this gleaming collectible.
It marks the return of the 1/20 oz. size, which is one of the most affordable ways to add a 99.99% pure gold coin to your growing collection.
One of our most affordable gold offerings in 2022.
The 1/20 oz. size returns. This is our second stand-alone 14 mm pure gold coin, which is specially sized to put 99.99% pure gold within your reach (the first was the 2020 An Inuk and a Qulliq coin).
Affordable gold option. Created for art lovers and value-minded collectors alike, the 1/20 oz. coin size offers an affordable way to diversify and/or grow your collection—in fact, this coin is one of our most affordable 99.99% pure gold offerings in 2022.
Low mintage. Only 5,000 coins are available worldwide—that is 1,000 less than the previous 1/20 oz. pure gold collector coin, 2020's An Inuk and a Qulliq.
Includes serialized certificate. The Royal Canadian Mint certifies all of its collector coins.
No GST/HST
Packaging
Your coin is encapsulated and presented in a Royal Canadian Mint-branded clamshell with a black beauty box.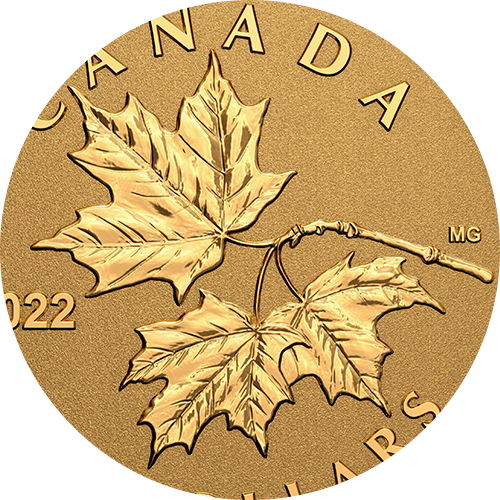 Celebrate Canada's oceans
Nothing says "Canada" like the proud maple leaf. Your coin features a classically styled and superbly engraved portrait of maple leaves in their natural state—an inspiring image that has deeper meaning, since the leaves represent Canada's three bordering oceans.
Reverse proof finish
Your coin features a reverse proof finish, with a frosted field that contrasts against the mirror-like shine of the engraved relief.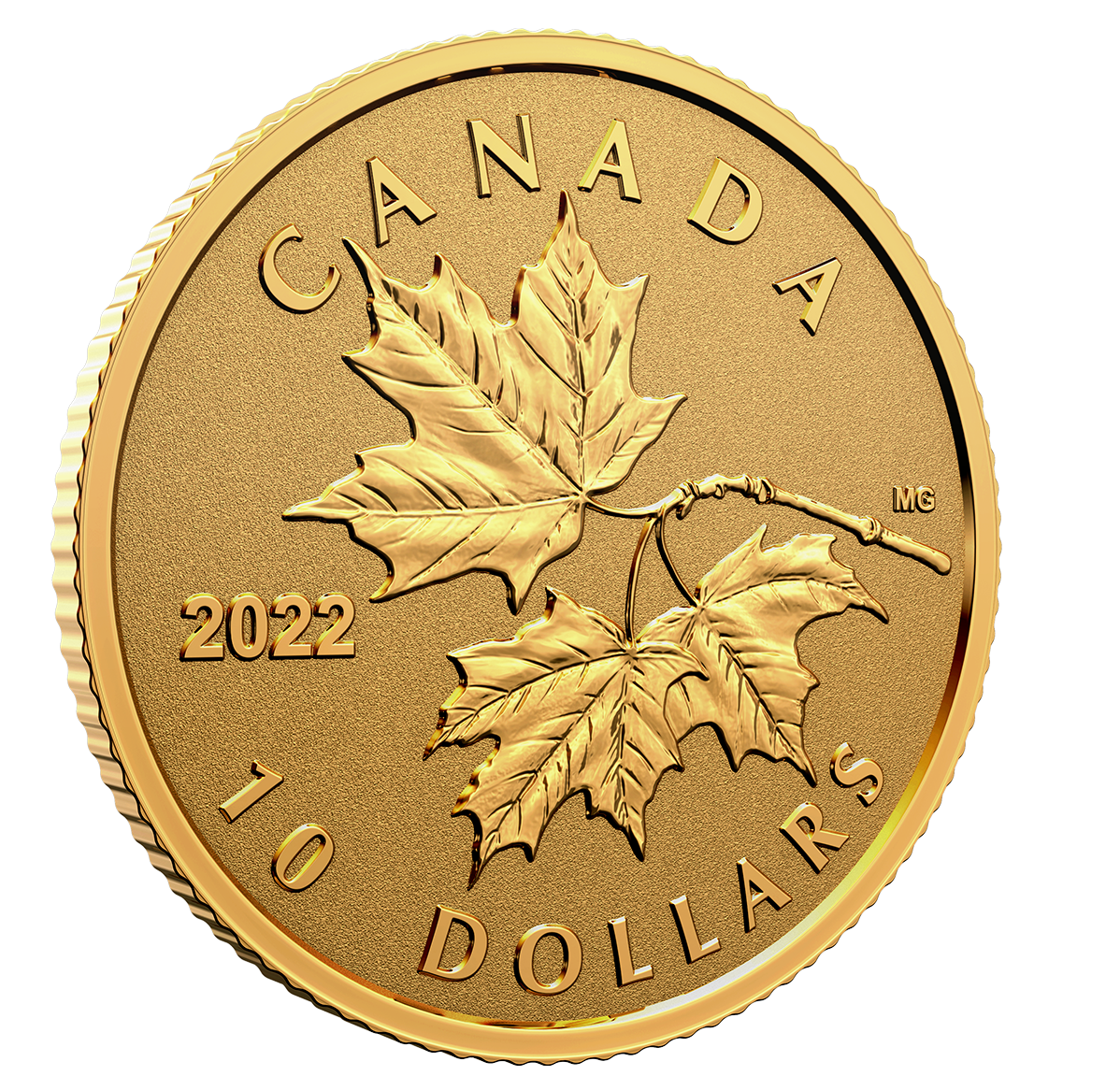 Unique size
Slightly smaller than a dime, this is one of the few 1/20 oz. collector coins that have been minted by the Mint as a stand-alone collectible—the size is usually reserved for bullion products and fractional sets.
Composition
99.99% pure gold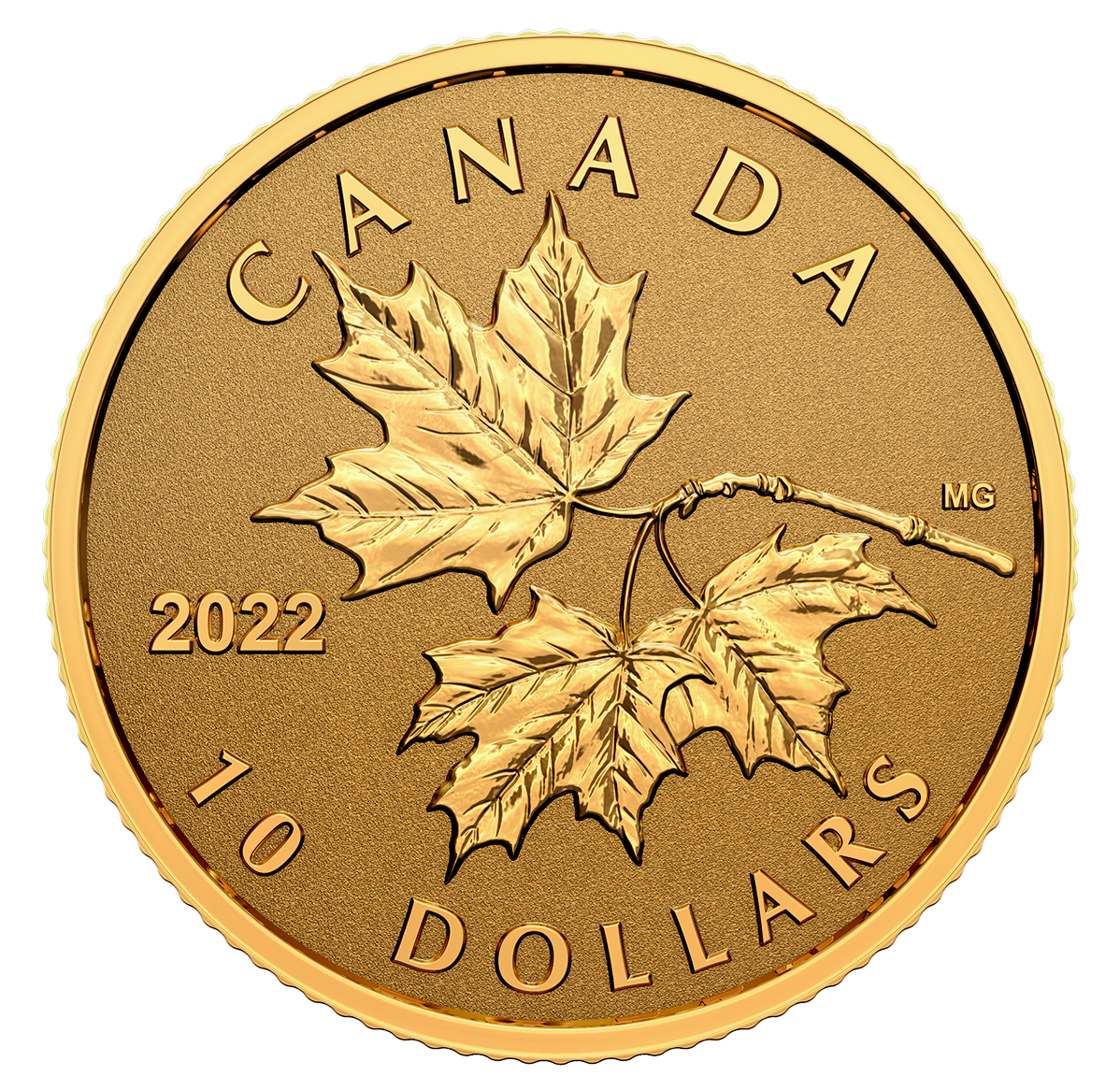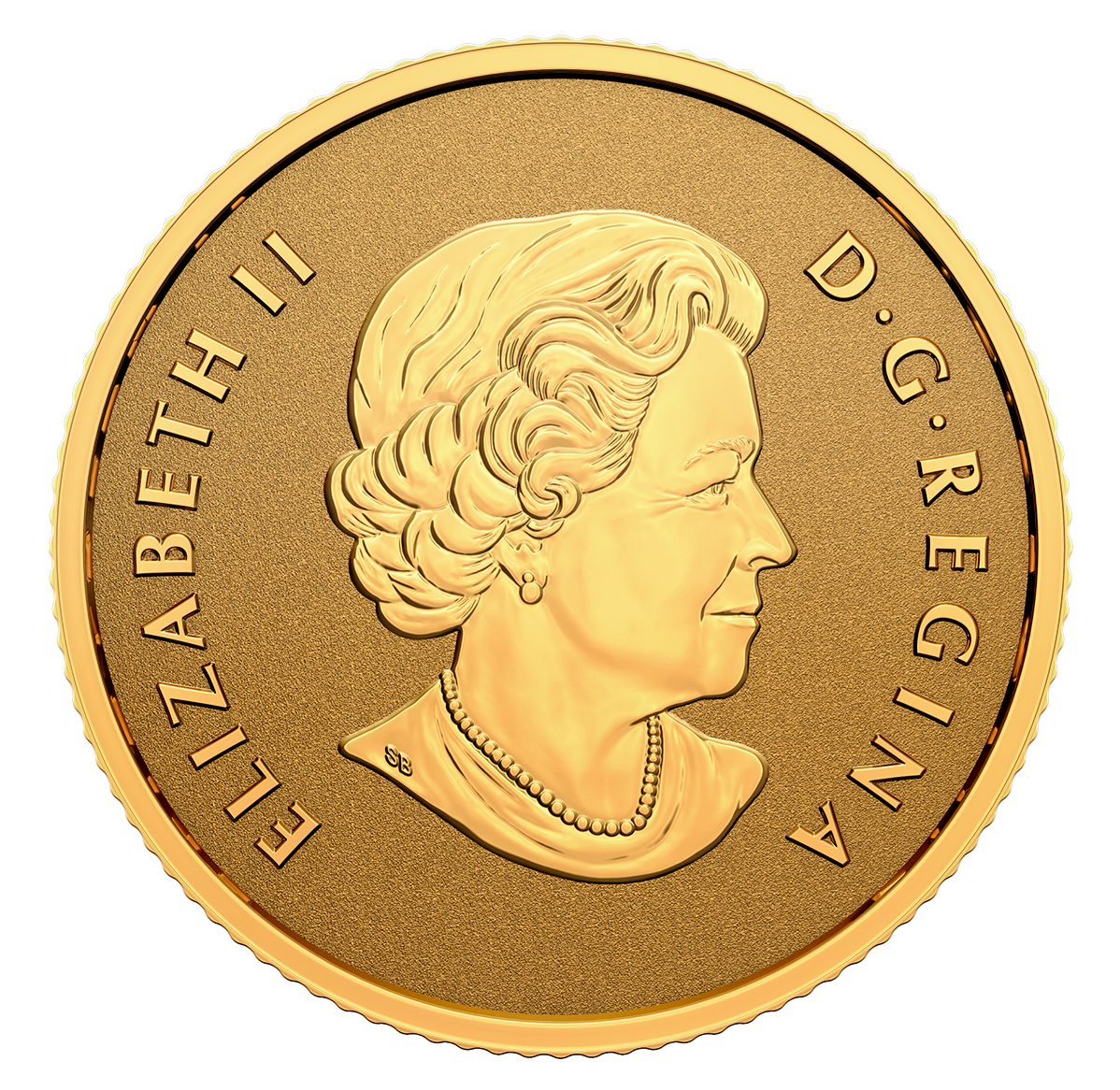 Designed by Canadian artist Michelle Grant, your coin's reverse features an inspiring arrangement of sugar maple (Acer saccharum) leaves that symbolize Canada's three bordering oceans: Arctic, Atlantic and Pacific. The obverse features the effigy of Her Majesty Queen Elizabeth II by Susanna Blunt.
What do you want to know about this product?
Your product was successfully added to your collection.
The product could not be added