1 oz. Fine Silver Coin – Celebrating Oscar Peterson
1 oz. Fine Silver Coin – Celebrating Oscar Peterson
Masters Club:
1,000
Status:

CAN & US shipping only
Celebrate the musical genius of Oscar Peterson. Order today to add to your collection!
A 99.99% pure silver tribute to a national treasure! One of the greatest pianists, Oscar Peterson (1925-2007) wowed the world with his virtuosity and melodic improvisations. His illustrious career spanned six decades, produced more than 400 recordings, and more than 200 original compositions, including his inspirational Hymn to Freedom. The famous civil rights anthem is beautifully represented on this fine silver salute to its composer, whose joy and love of music were evident in every performance.
Join us in honouring the life and music of a beloved Canadian icon!
Special Features
Canada celebrates Oscar Peterson! Piano virtuoso. Jazz legend. Composer, educator and advocate. Celebrate the extraordinary life, work and legacy of Canada's Oscar Peterson (1925-2007) and his exceptional contributions to Canadian music and culture, as well as his reputation as one of the world's most respected and influential jazz artists of all time.
A 2022 commemoration! Part of our 2022 tribute to Oscar Peterson, this 99.99% pure silver collectible is a superb addition to any collection (especially if you love music), and the perfect complement to the 2022 $1 commemorative circulation coin.
Low mintage! Only 5,000 coins are available to collectors worldwide.
Includes serialized certificate! The Royal Canadian Mint certifies all of its collector coins.
No GST/HST.
Packaging
Your coin is encapsulated and presented in a black Royal Canadian Mint-branded clamshell with a black beauty box.

Immortalized in fine silver
Your coin's reverse features a portrait that captures the magic of this Montreal-born pianist, whose joy and love of music were evident every time he played.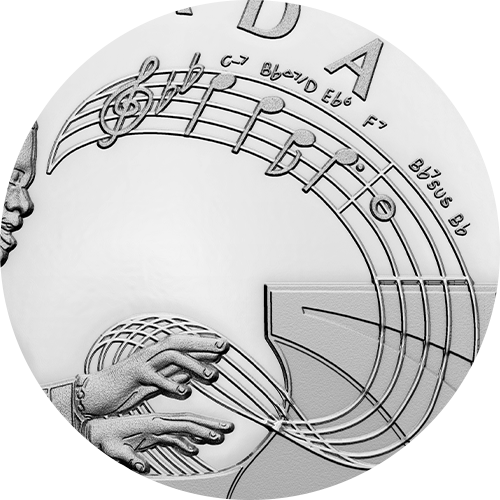 An inspiring anthem
One of his most famous compositions, the inspirational Hymn to Freedom, is represented on the reverse, where the piano-driven call for equality fills the air.
Composition
99.99% pure silver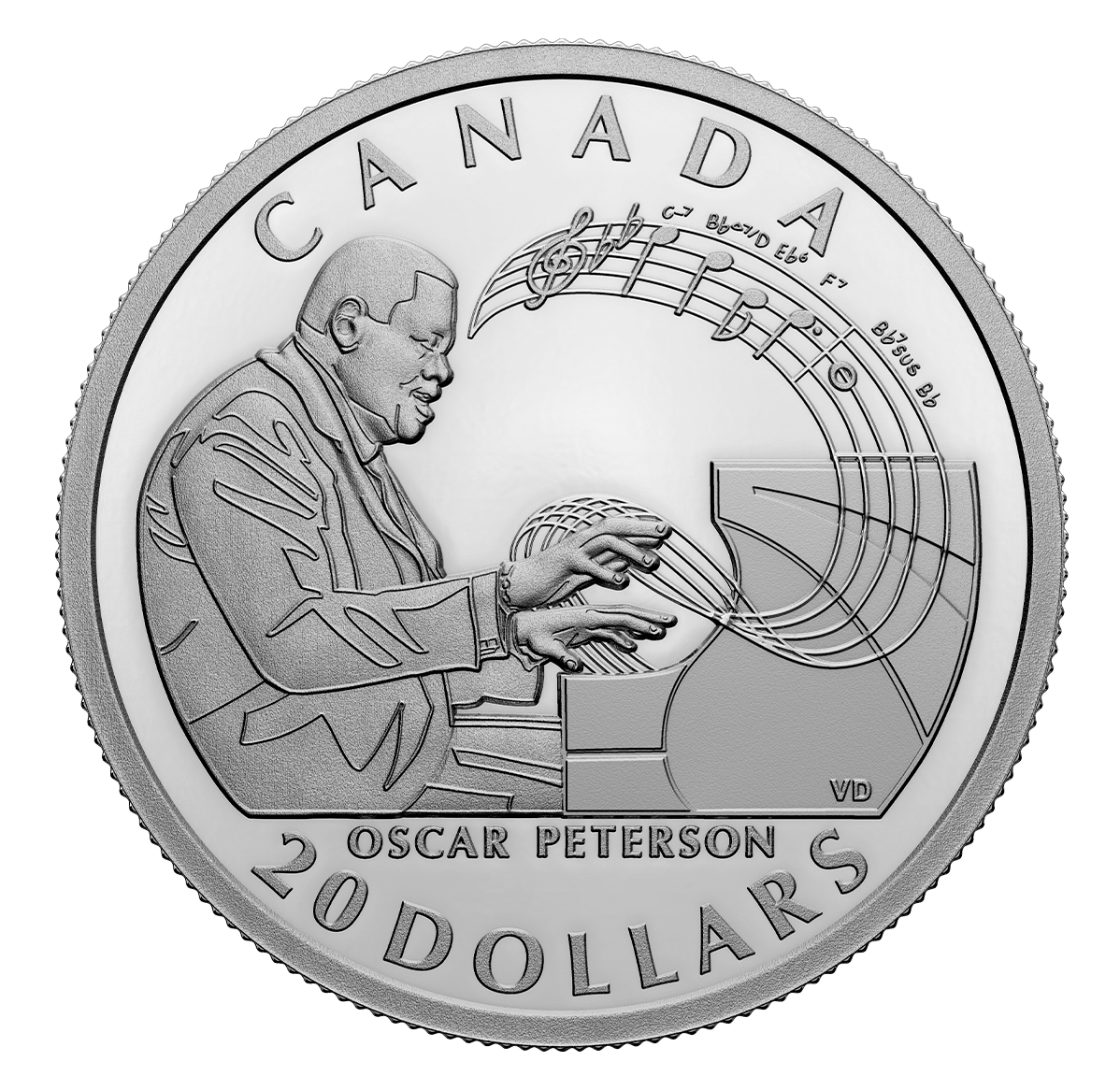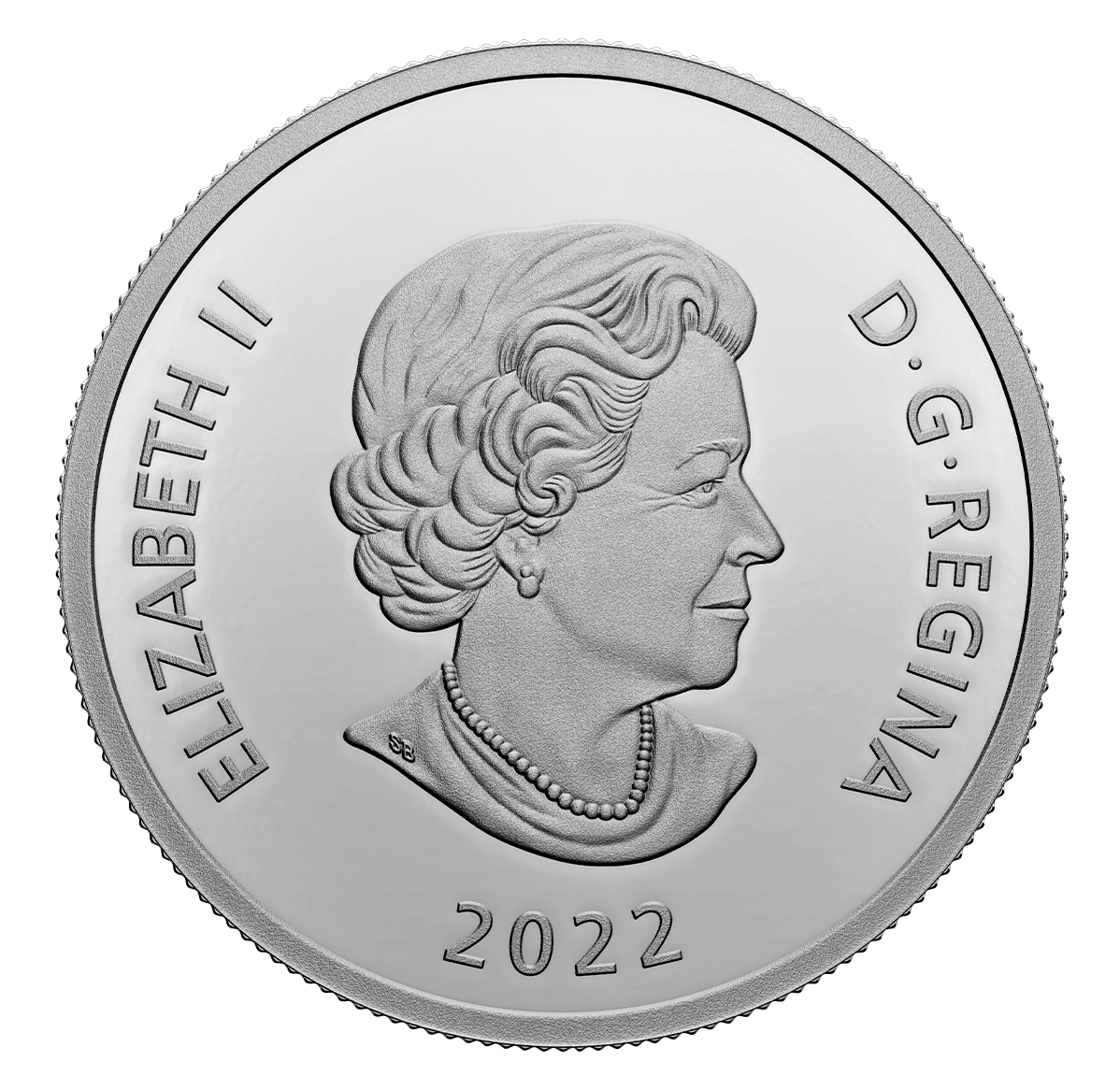 The Design Behind The Oscar Peterson Fine Silver Coin
Designed by Canadian artist Valentine De Landro, the reverse celebrates the life and legacy of Oscar Peterson (1925-2007), one of the greatest pianists of all time. It features a depiction of the musician seated at his piano, playing his powerful civil rights anthem Hymn to Freedom, while musical notes and chord symbols from that piece also appear in the design. The obverse features the effigy of Her Majesty Queen Elizabeth II by Susanna Blunt.
"Hymn To Freedom" written by Oscar Peterson – Tomi Music Company (SOCAN)/ Sony Music Publishing Canada (SOCAN)
All rights reserved. Used by permission.
What do you want to know about this product?
Your product was successfully added to your collection.
The product could not be added