1 oz. Pure Silver Gold-Plated Coin – Black and Gold: The Sea Otter
1 oz. Pure Silver Gold-Plated Coin – Black and Gold: The Sea Otter
Masters Club:
1,300
Status:

CAN & US shipping only
Availability:

Out of stock in stores
Yours to own: A sea otter portrait that strikes a balance between gold and black rhodium plating.
The third Black and Gold coin! One of the things nature does best is balance, and the sea otter is the perfect example: this adorable creature works hard, but it also makes time to float arm-in-arm (or paw-in-paw) with a loved one.
Once hunted to the point of extinction, the sea otter has been reintroduced to British Columbia's coastal waters, where its appetite keeps sea urchin populations in check—this, in turn, helps to restore and protect the kelp forests that are a critical habitat for hundreds of species. It's all about balance, which is beautifully represented on this coin's dual-plated reverse.
Own this gold and black rhodium-plated portrait of the lovable sea otter.
Back by popular demand. This is coin #3 in the popular Black and Gold design of 99.99% pure silver coins that offer new perspectives on Canadian wildlife.
Three precious alloys. Beneath the gold and black rhodium plating, your coin has a 99.99% pure silver core.
Includes serialized certificate. The Royal Canadian Mint certifies all of its collector coins.
No GST/HST
Packaging
Your coin is encapsulated and presented in a Royal Canadian Mint-branded clamshell with a black beauty box.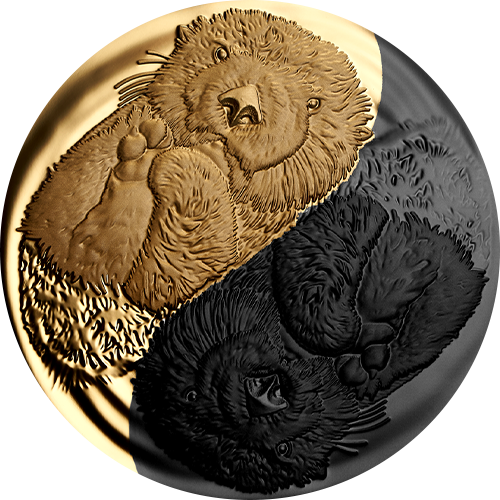 Dynamic design
Like 2020's The Canadian Horse and 2021's The Grey Wolf, this coin's reverse design is inspired by the yin yang symbol. No matter which way you view the design, you'll always get a full glimpse of an adorable sea otter floating on its back.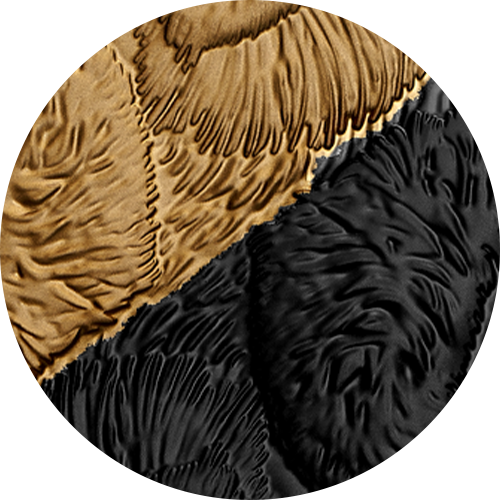 Black and gold rhodium
Yellow gold and black rhodium plating divide this coin's design into two opposing but complementary elements. It is an inspiring representation of an industrious yet playful Canadian species, one that was hunted to extinction but is now mounting a comeback after its reintroduction to the coast of British Columbia.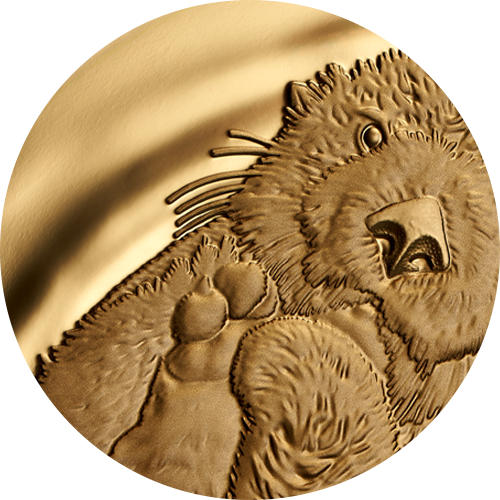 Matte proof finish
Just like previous Black and Gold coins, the black rhodium-plated portion of the reverse design features a matte gunmetal finish that strikes a dramatic contrast next to the yellow gold. It's our way of playing with light and shadows to bring out details that are otherwise unseen in the other half of the design (and vice versa).
Composition
99.99% pure silver, with yellow gold and black rhodium plating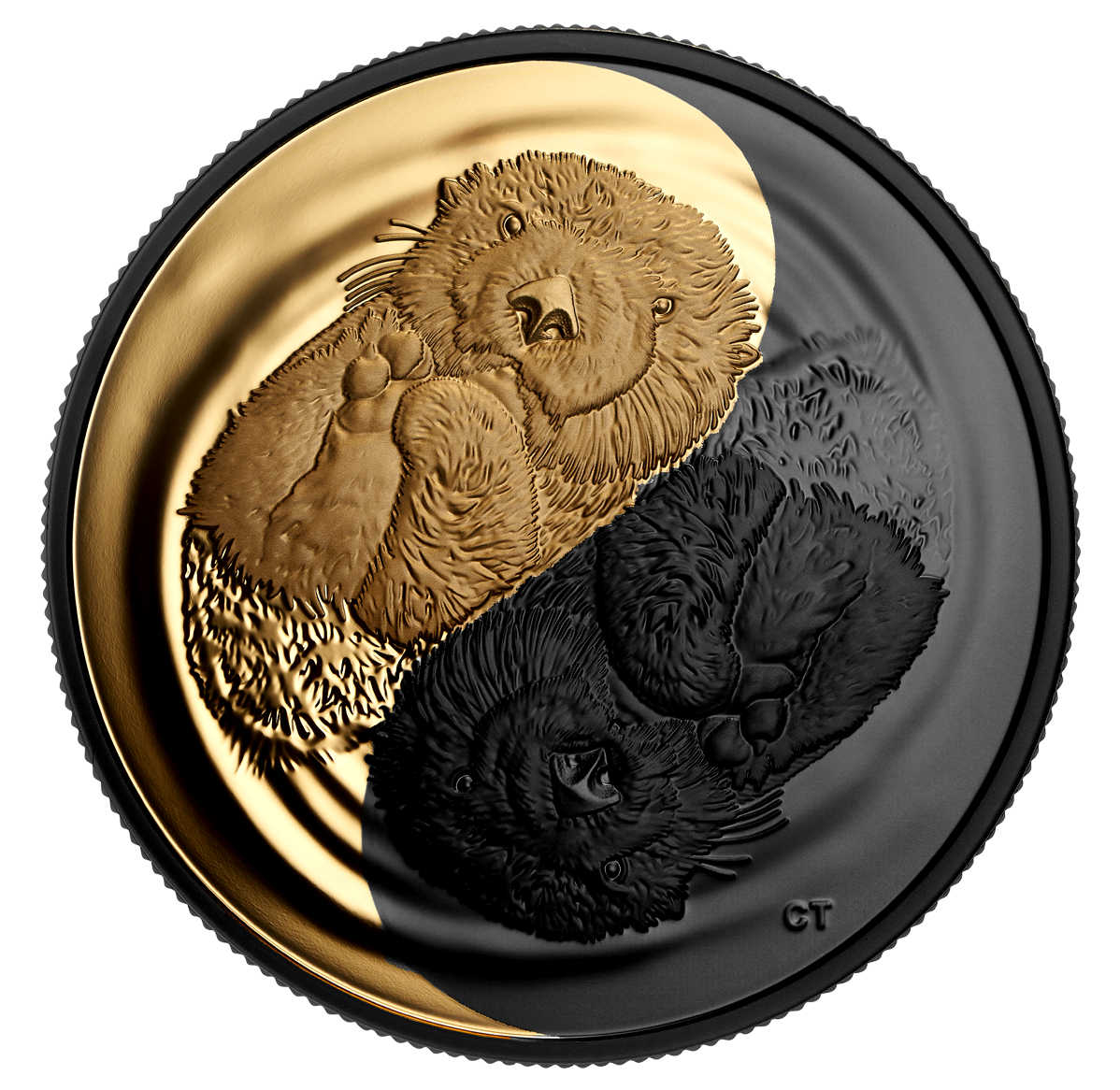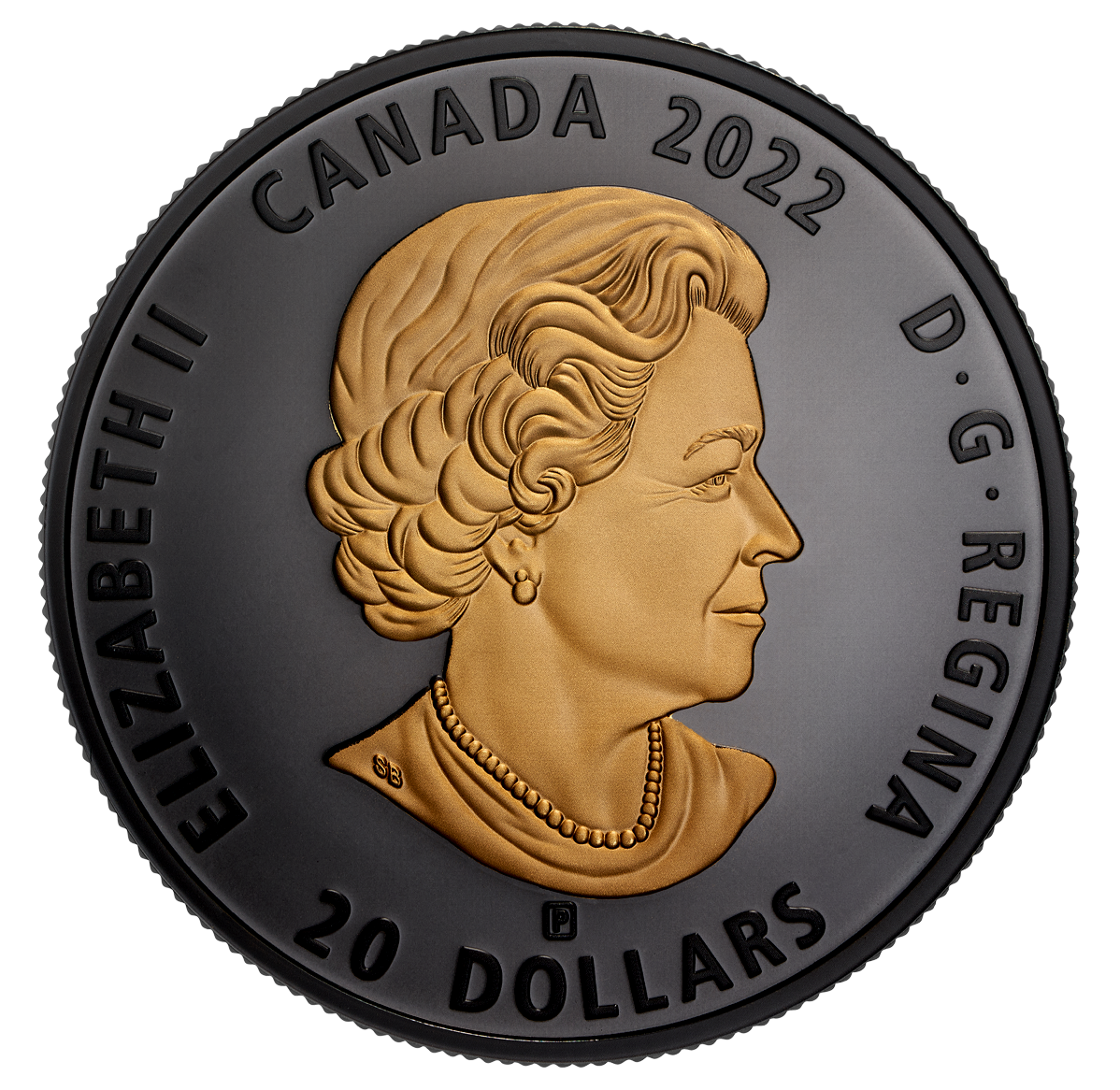 The circular reverse design by wildlife artist Claude Thivierge features a contrasting "yin and yang" portrait of the sea otter (Enhydra lutris). Two adult sea otters are positioned in a way that represents opposite but complementary concepts, such as work and rest/play. Yellow gold and black rhodium plating clearly divide the design into two halves in order to highlight the importance of achieving balance in life, but also in nature, where the sea otter's reintroduction to Canada's Pacific coast has had a big impact on the marine ecosystem. The obverse features the gold-plated effigy of Her Majesty Queen Elizabeth II by Susanna Blunt.
What do you want to know about this product?
Your product was successfully added to your collection.
The product could not be added