5 oz. Pure Silver Coin – Holiday Gifts
5 oz. Pure Silver Coin – Holiday Gifts
$799.95 CAD
Pay up to 6 monthlyinstallments of $133.33 CAD.
Masters Club:
8,000
Status:

CAN & US shipping only
Get into the holiday spirit with the help of Santa's fast-moving elves.
He's made a list… and now he's checking it twice! Continuing the holiday theme introduced in 2020, our 2022 movement coin features a whimsical 3D sculpt of Santa Claus, cast in sterling silver and surrounded by a gold-plated garland. While Santa takes a moment to review this year's Naughty or Nice list, his happy helpers are busy putting the final touches on all the Christmas preparations—tilt the coin and watch the merry elves move!
An interactive 3D coin for the young and the young at heart.
Special features
Your movement coin for 2022. It's a holiday gift you can play with! Celebrate the magic of Christmas with this 2022 movement coin, featuring an interactive design that shows Santa Claus and his elves at work in his workshop.
It moves. Tilt the coin and watch as the gravity-activated elves merrily move around Santa Claus!
Pure silver. Your 5 oz. 99.99% pure silver coin features a large 65 mm diameter that provides ample space for both the engraved and sculpted elements to come together and form one magical holiday design.
In high demand. Our movement coins always sell out quickly! All previous coins sold out, and with mintage limited to 1,200 coins, this one is sure to be another sought-after piece.
Includes serialized certificate. The Royal Canadian Mint certifies all of its collector coins.
Packaging
Your coin is elegantly presented in a domed base with a Royal Canadian Mint-branded wooden base, and packaged in a black beauty box.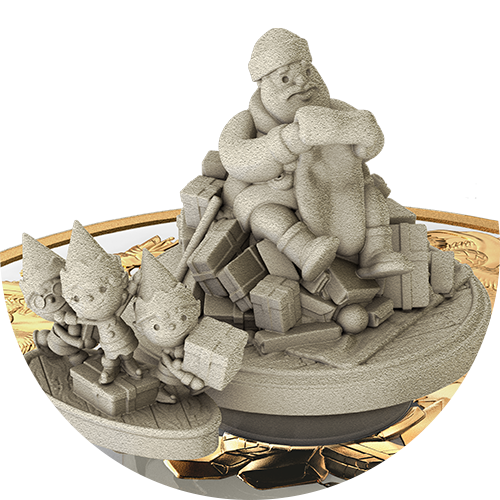 A 3D Santa
Your coin's reverse features two separate 3D elements that have been cast in sterling silver (92.5% pure): Santa Claus surrounded by gifts, and three merry elves.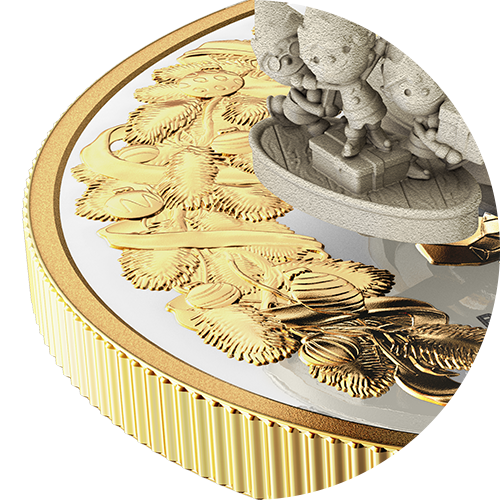 Gold plating
Selective gold plating highlights the rim on both sides of your coin, as well as the effigy on the obverse and the elegantly decorated garland on the reverse.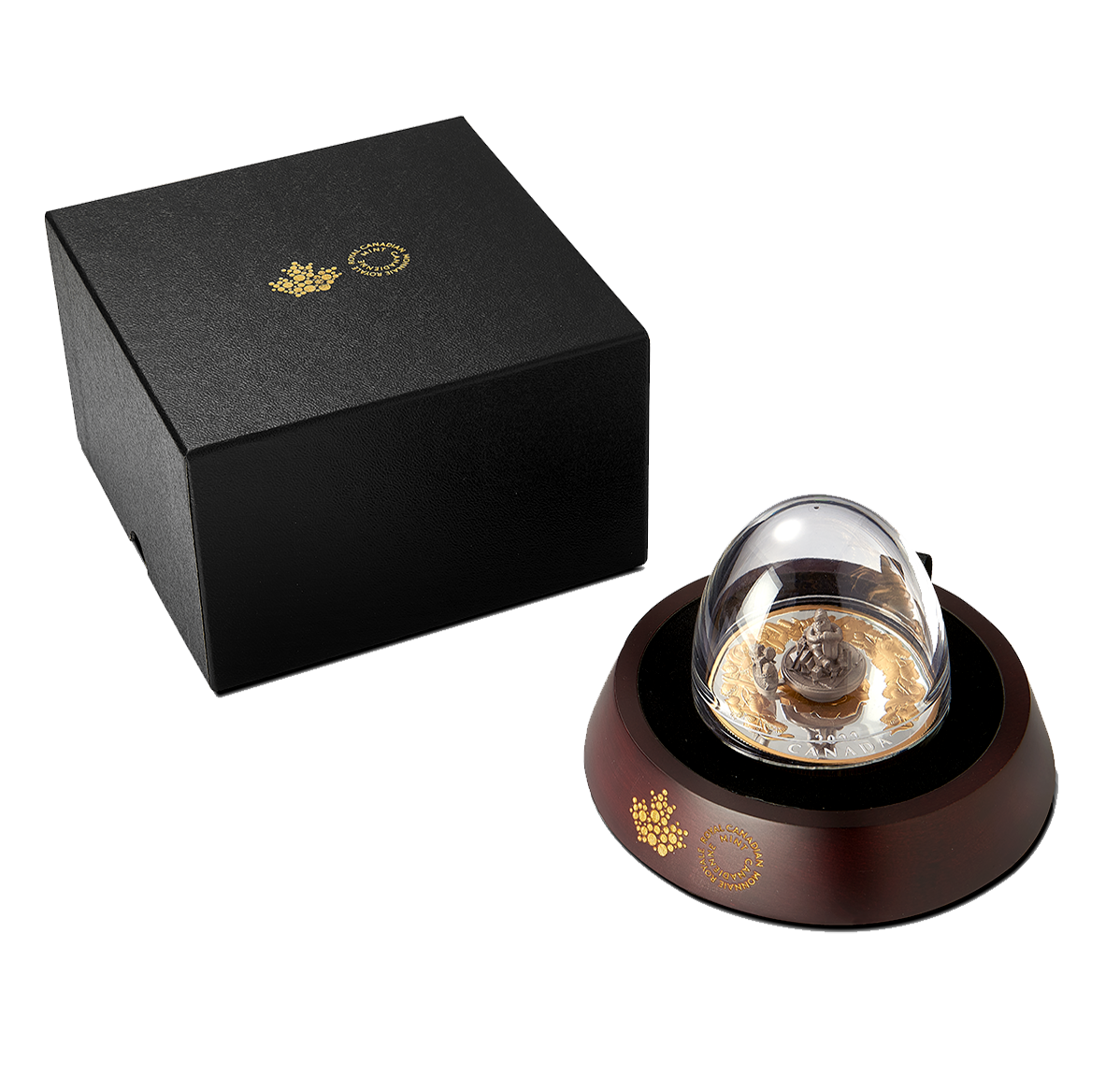 Special Packaging
Instead of being enclosed in a regular capsule, your coin sits on an elegant wooden base and is protected by a clear dome that allows you to view and play with your new holiday keepsake.
Composition
99.99% pure silver with selective gold plating and embellishments cast in sterling silver
Packaging
Wood circular base with black beauty box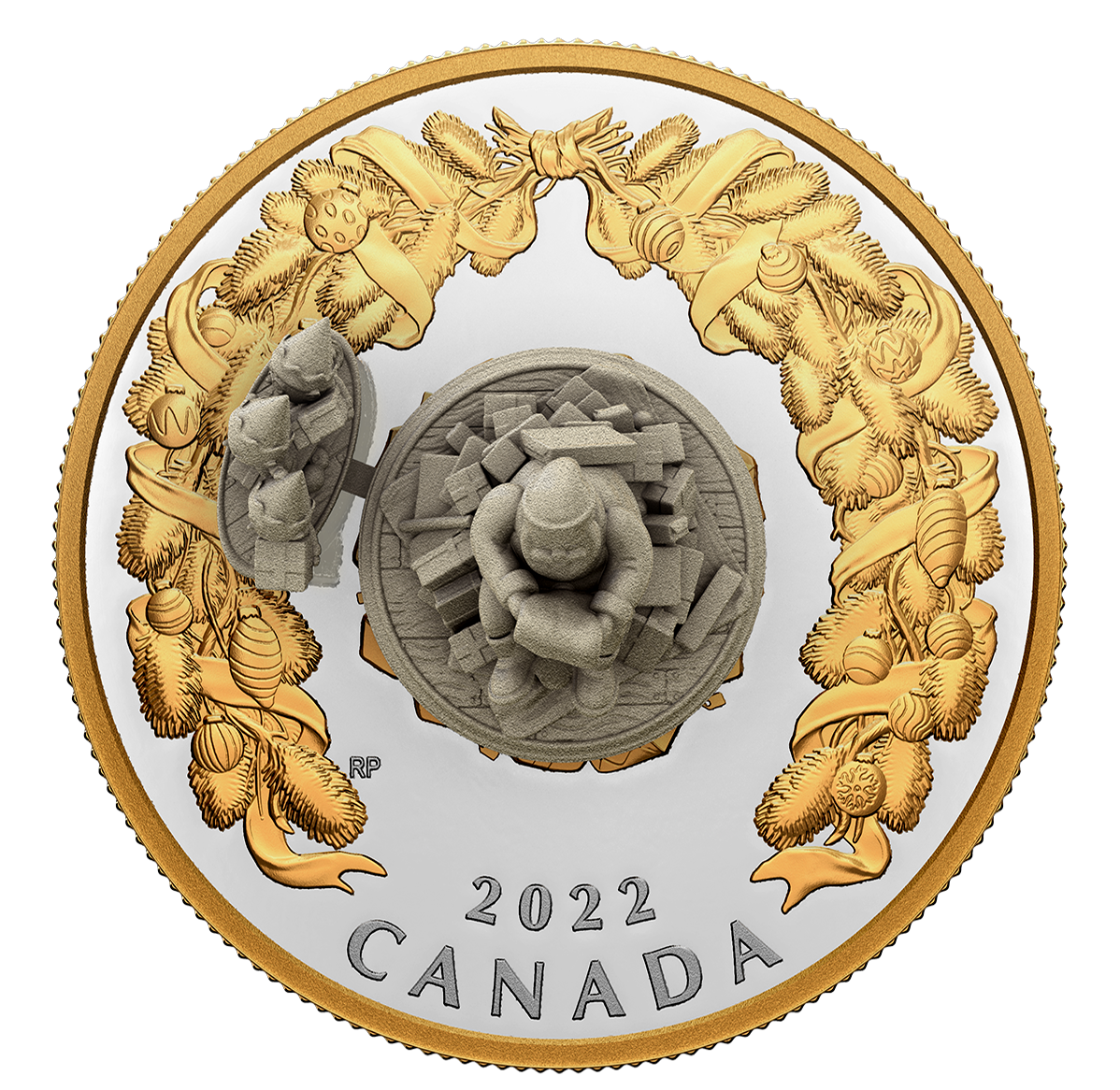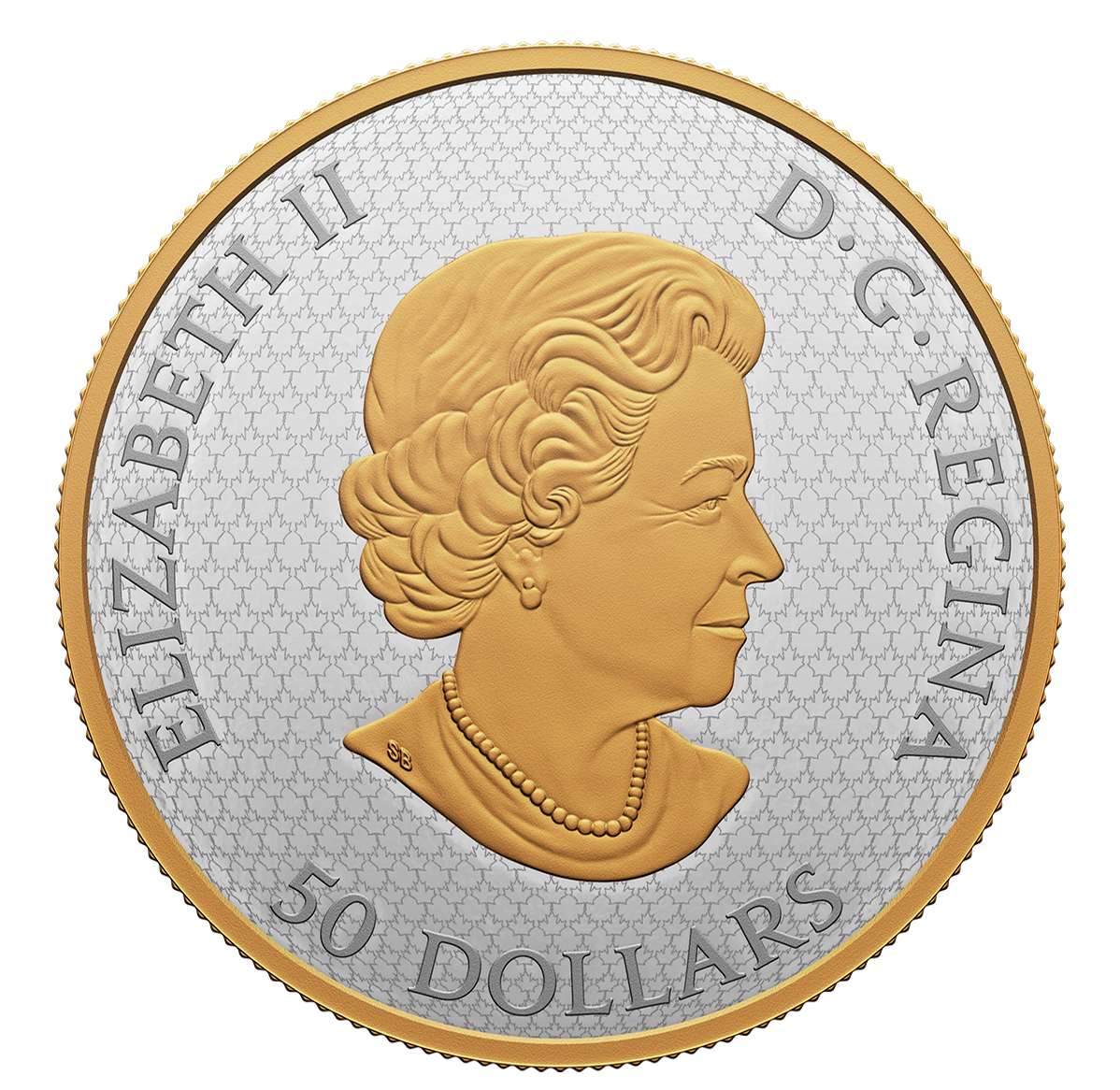 Designed by RCM Engraver Ryan Poser, your coin's reverse features a 3D sculpt of Santa Claus and his elves—both are cast in sterling silver. Surrounded by toys and gifts that will soon be loaded onto his sleigh, Santa holds a scroll and takes a moment to review the Naughty or Nice list; when the coin is tilted, the three gift-bearing elves merrily move around Santa. Selective gold plating adds colour to the rim, the engraved gifts that form a base around Santa, and the decorative garland that surrounds the holiday scene. The obverse features a repeating maple leaf pattern and the effigy of Queen Elizabeth II by Susanna Blunt.
What do you want to know about this product?
Your product was successfully added to your collection.
The product could not be added