5 oz. Pure Silver Reverse Gold-Plated Coin – 10th Anniversary to the Farewell to the Penny
5 oz. Pure Silver Reverse Gold-Plated Coin – 10th Anniversary to the Farewell to the Penny
$599.95 CAD
Pay up to 4 monthlyinstallments of $149.99 CAD.
Masters Club:
6,000
Status:

CAN & US shipping only
Availability:

Out of stock in stores
A 5 oz. reverse gold-plated tribute to the penny—with a modern twist!
A nostalgic look back! It was 10 years ago, in 2012, that the last Canadian penny was struck at our Winnipeg facility.
Until that moment, the copper-plated cent was everywhere: it jingled in the pockets and purses of Canadians for generations filled countless coin jars and its maple leaf twig design was a part of our everyday lives. Now, a decade later, its iconic design has been given a new life and a modern twist on this 5 oz. fine silver tribute, which has been enhanced with reverse gold plating to add a precious gleam.
Canada's penny as you've never seen it before! Own this 5 oz. reverse gold-plated tribute to the penny.
Remembering the penny, 10 years later. Enjoy this nostalgic look back at Canada's one-cent circulation coin, as we mark the 10ᵗʰ anniversary of the last penny struck at our Winnipeg facility.
Impressive size. With its 65.25 mm diameter, this spectacular showpiece is more than three times the size of the original penny (19.05 mm). It weighs considerably more, too: 157.6 grams compared to the penny's 2.35 grams.
Very low mintage. Only 1,500 are available to collectors worldwide.
Includes serialized certificate. The Royal Canadian Mint certifies all of its collector coins.
No GST/HST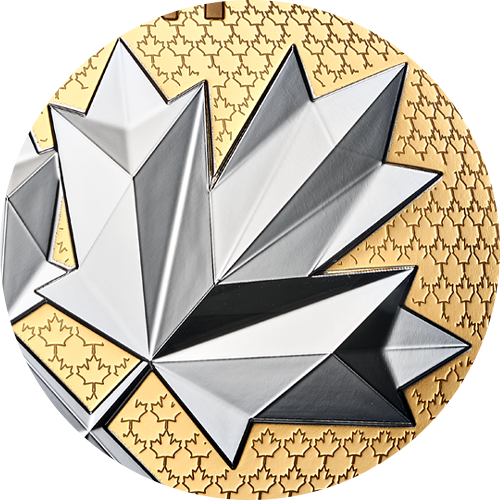 A modern interpretation
The penny's iconic maple leaf twig design is back, but there's a twist! The twig and twin maple leaves have been given a more contemporary appearance, with geometric angles that add more depth than ever, and engraved facets that catch and reflect the light.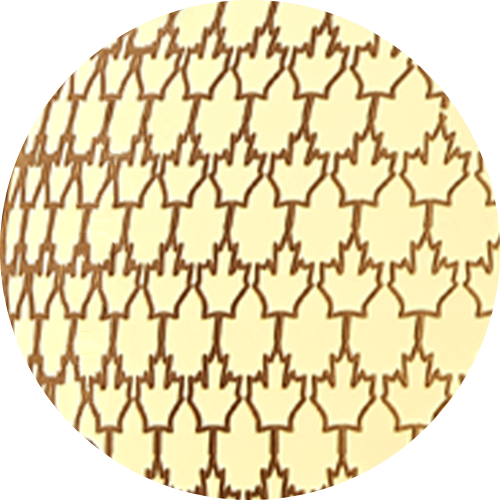 Reverse gold plating
This coin is crafted from 5 oz. of 99.99% pure silver, which is only visible on the effigy and select design elements on the reverse. The rest of the coin is plated with beautiful yellow gold that outshines even the brightest copper penny.
Composition
99.99% pure silver with reverse (yellow) gold plating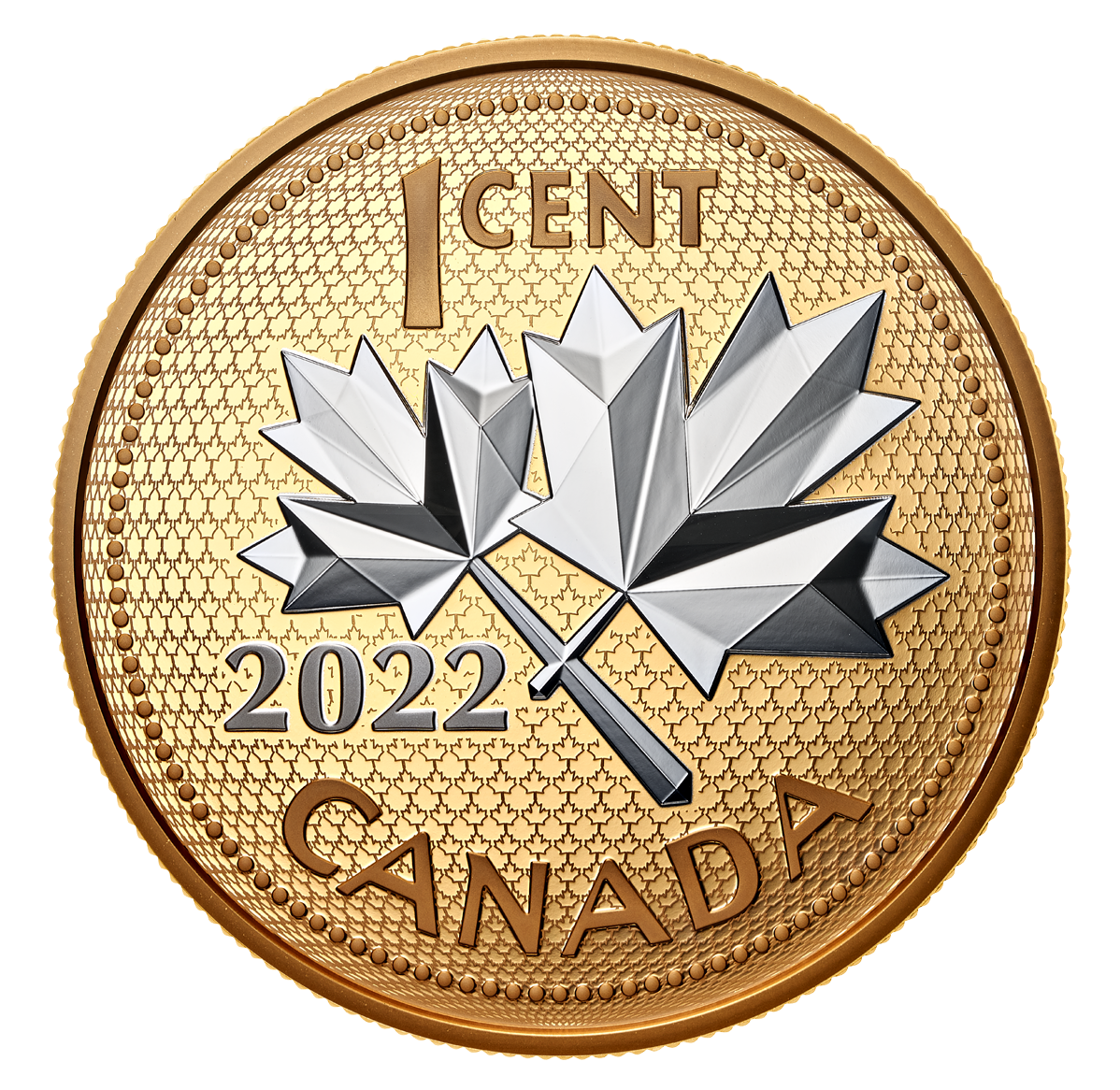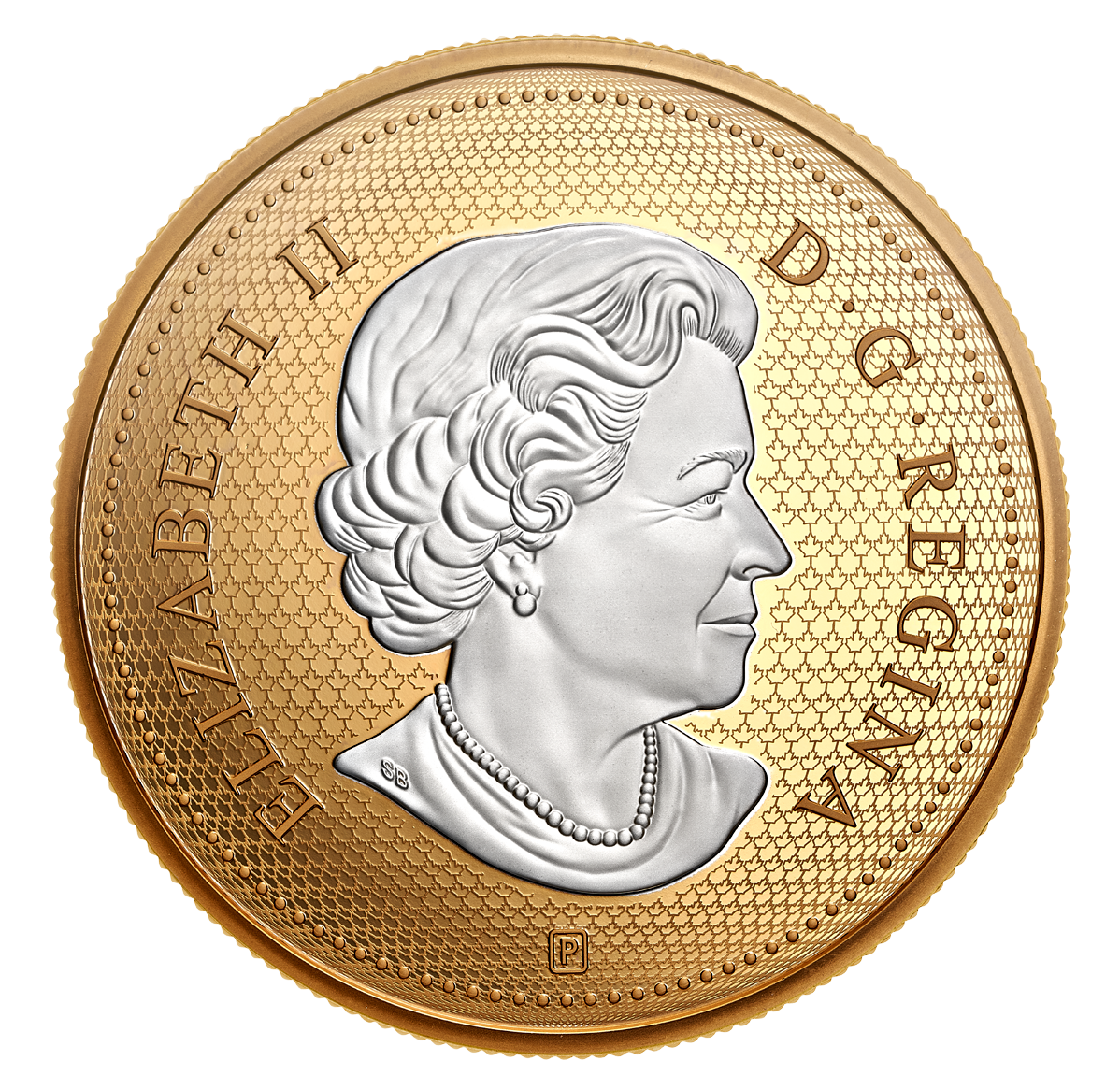 Your coin's reverse features a more contemporary representation of the classic (1937-2012) one-cent circulation coin design by G. E. Kruger Gray. Gold plating fills the field, while the engraved relief consists of a multifaceted, geometric rendering of the iconic maple leaves and twig. The reverse also includes the face value "1 CENT", the year "2022" and the word "CANADA". The obverse features a "P" composition mark indicating the gold plating, and the effigy of Her Majesty Queen Elizabeth II by Susanna Blunt.
What do you want to know about this product?
Your product was successfully added to your collection.
The product could not be added