$50 Pure Silver Coin – The Magic of the Season
$50 Pure Silver Coin – The Magic of the Season
Masters Club:
3,500
Status:

CAN & US shipping only
Shipping:

Expected to be shipped on Oct 11
Add a little holiday magic (and colour) to your collection.
Celebrate the magic of the holidays with a surprise visit and an unexpected dash of colour! No matter our age, many of us would love to catch a glimpse of Santa Claus and his reindeer-powered sleigh, as they complete their round-the-world trip each Christmas Eve. Both Santa and one of his reindeer bring the magic to this fine silver coin, but the engraving also includes a hidden colour element that will really get you into the holiday spirit—simply view the design under a black light (included), and the effect will fill you with a childlike sense of awe and wonder.
Relive your holiday memories with Santa, his reindeer and a magical colour reveal.
Special features
A special holiday keepsake. Relive some cherished memories with this fine silver keepsake, which captures the magic of the holidays and allows you to experience it all year long!
Surprise colour reveal. First seen on 2019's Lights of Parliament Hill coin, our innovative colour-reveal technology adds an unexpected dash of colour to your coin's reverse, which seemingly shifts from day to night.
Share the magic. Santa and his reindeer are sure to put a smile on anyone's face, but the colour reveal makes this a magical collecting and viewing experience. A sure conversation starter, your coin is a fun way of sharing your hobby with friends and loved ones!
Low mintage. Only 2,500 coins are available to collectors worldwide, and previous holiday coins sold out quickly. Don't miss out on this one. Order today!
Includes serialized certificate. The Royal Canadian Mint certifies all of its collector coins.
NO GST/HST
Packaging
Your coin is encapsulated and presented in a Royal Canadian Mint-branded clamshell with a colourful beauty box.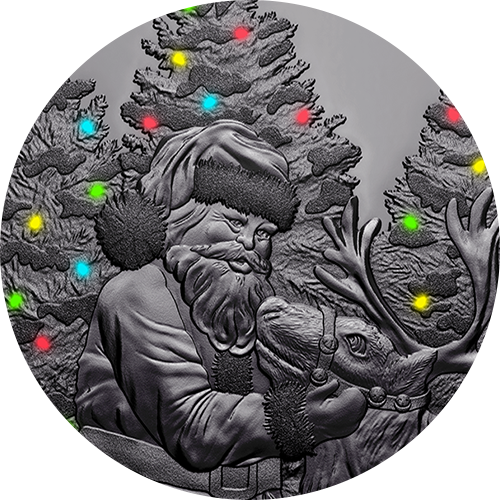 Black light flashlight included
The engraving is captivating in natural light, but for the full viewing experience, view your coin's reverse under a black light (included)—this will activate the technology and unlock the hidden features.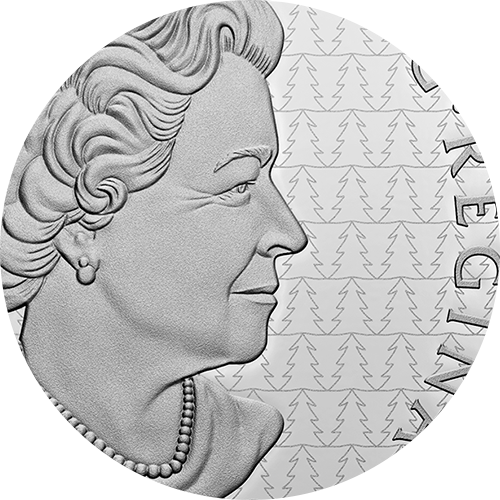 Obverse pattern
We spread some holiday cheer on the obverse, too, where a Christmas tree pattern appears behind the effigy.
Composition
99.99% pure silver with colour reveal technology
Packaging
Black clamshell with graphic beauty box
Artist
Lisa Thomson-Khan (reverse), Susanna Blunt (obverse)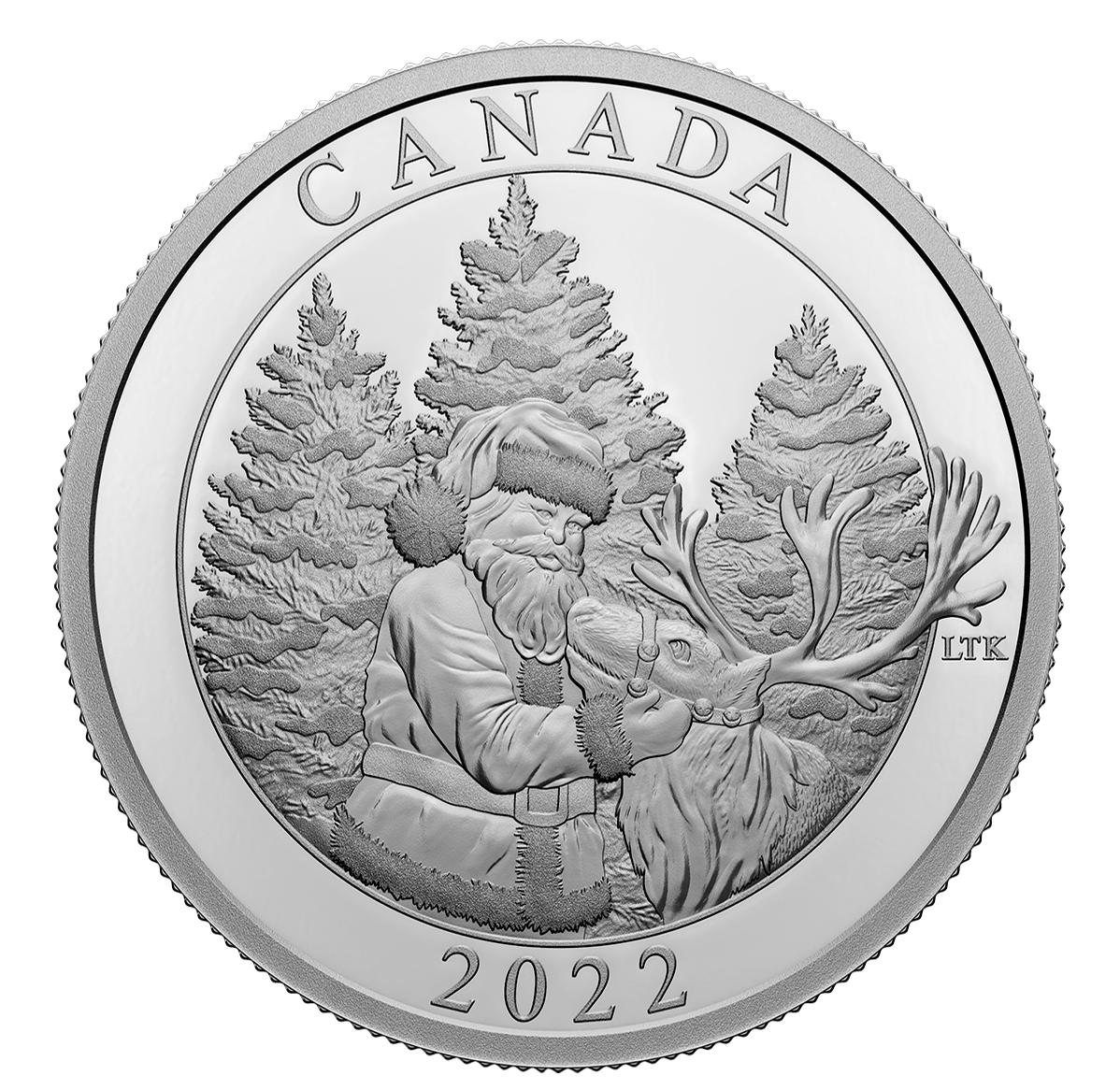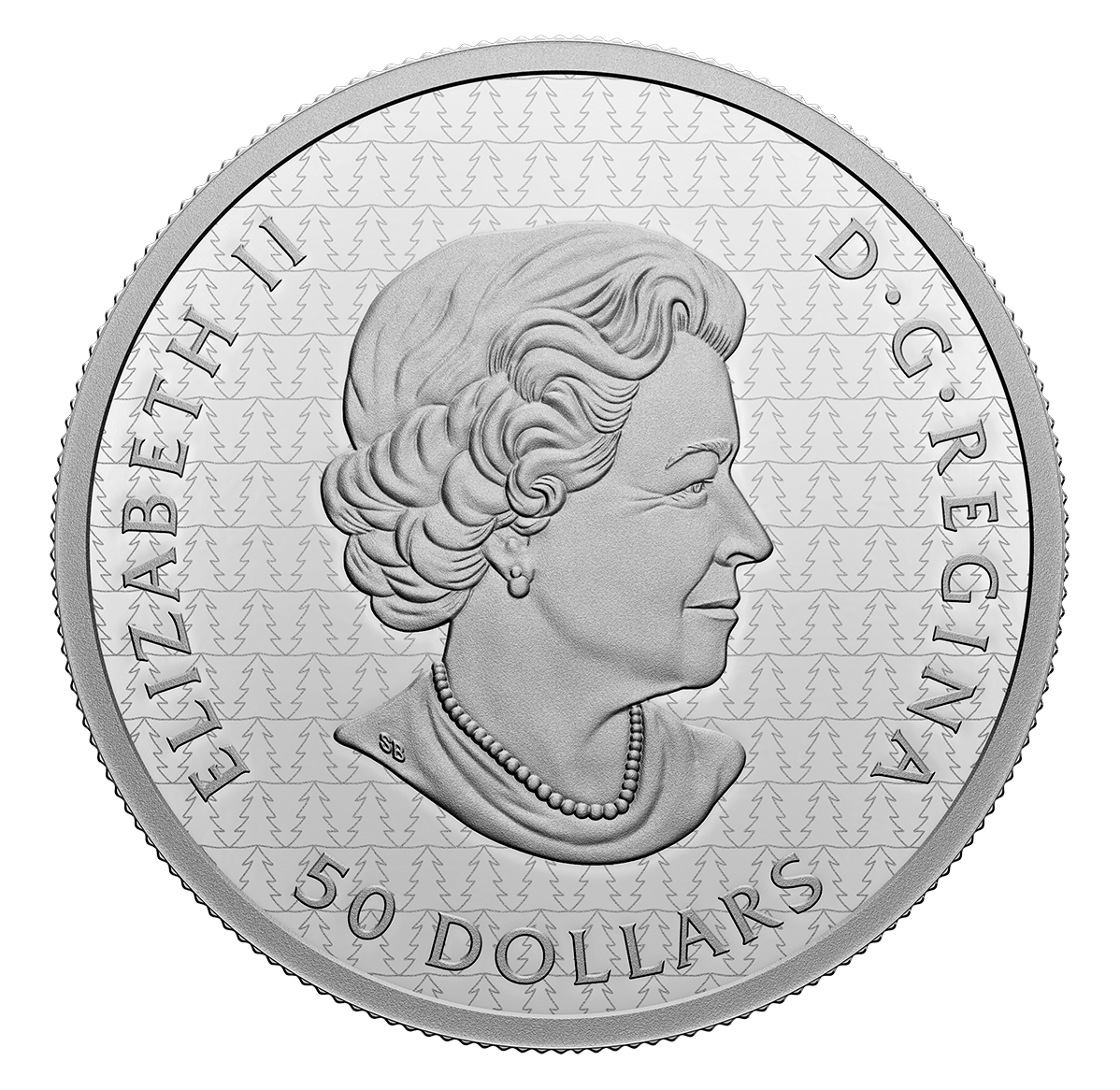 Your coin features a festive reverse design by artist Lisa Thomson-Khan, whose depiction of Santa Claus and one of his reindeer captures some of the magic of the holiday season. When the design is viewed under black light, colourful lights illuminate the snow-covered trees. The obverse features a tree background pattern and the effigy of Her Majesty Queen Elizabeth II by Susanna Blunt.
What do you want to know about this product?
Your product was successfully added to your collection.
The product could not be added