Heritage Sports Series – 2 Coins of ½ oz. Pure Silver – Four-Part Subscription
Heritage Sports Series – 2 Coins of ½ oz. Pure Silver – Four-Part Subscription
From $139.95 CAD per product
Masters Club:
1,400
Status:

CAN & US shipping only
Availability:

Out of stock in stores
2 x 1/2oz. pure silver legal tender coins.
Celebrate our sports heritage. Hockey, baseball, golf and curling: These sports are played around the world.
In this four-part series from the Solomon Islands, each set contains two ½ oz. pure silver coins shaped like the equipment needed to play each sport: a hockey stick and puck; a baseball bat and ball; a golf club bag and ball; and a curling stone and broom. Collect them all!
Produced by PAMP SA exclusively for MTB!
Great addition or gift to your collection!
4-coin set subscription from the Solomon Islands.

Subscribe today* and then relax knowing you will receive all four sets in the series. Coins in your subscription include:

Ice Hockey
Baseball
Golf
Curling

Convenient. Once you subscribe, your coins will be shipped to you automatically, no more work on your end is needed!
Limited worldwide mintage. Only 3,000 coins will be made available worldwide
Individually serialized!
No GST/HST!
Pure silver
Each coin in your four-part series are 99.99% pure silver!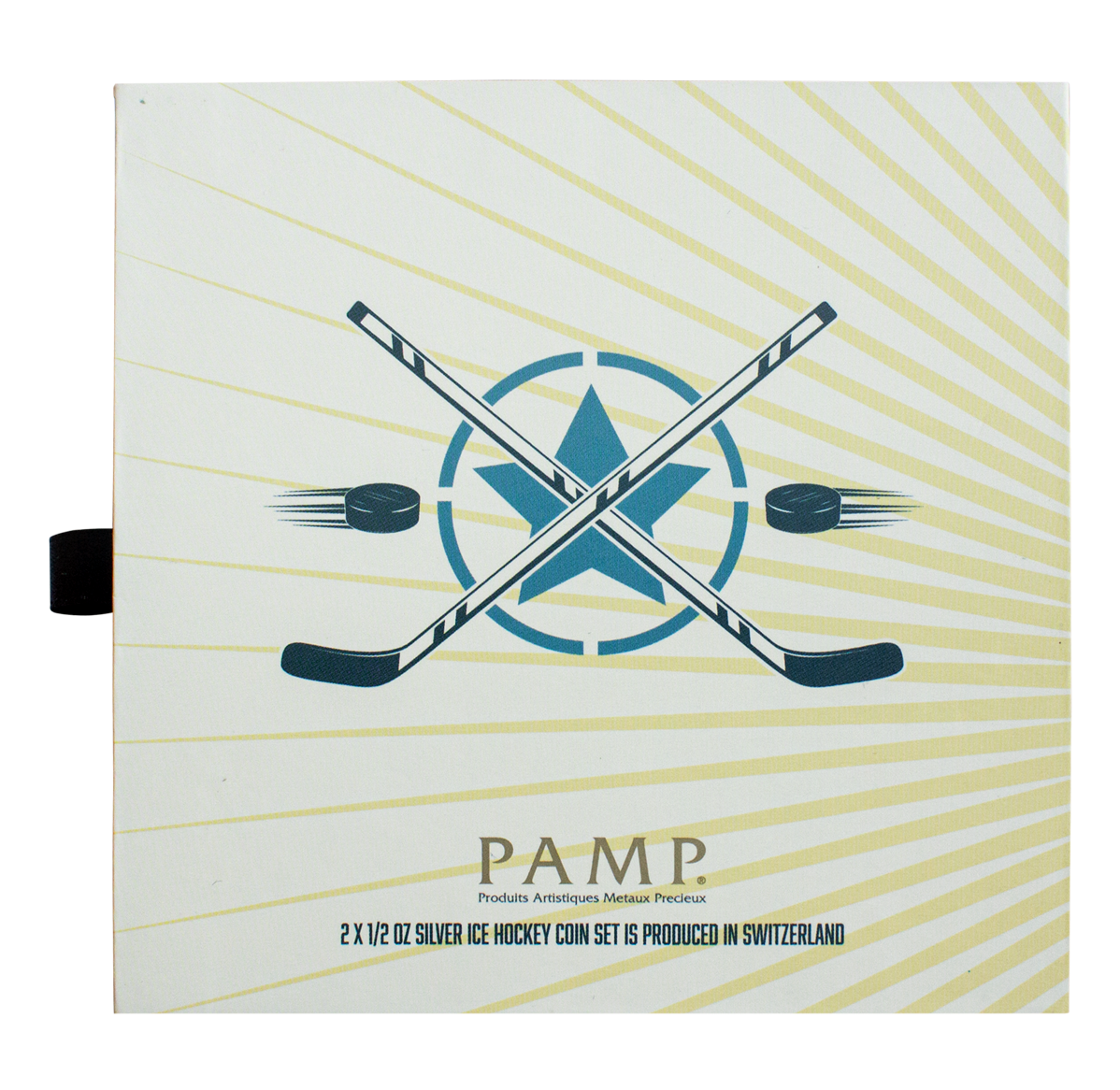 Vintage-style packaging
For nostalgic sports fans!
Composition
99.99% pure silver
Country of issue
Solomon Islands
Ice Hockey
Price:

$139.95 CAD
Baseball
Price:

$139.95 CAD
Curling
Price:

$139.95 CAD
The word "hockey" is generally thought to have originated from the French word hoquet, which translates to "shepherd's crook." It is likely derived from stick-and-ball games, such as hurley and shinty, brought by immigrants to the North American colonies.
Best known for its popularity in North America, baseball dates back to early 18th century England and evolved from a combination of two other games: rounders and cricket. Since the mid-1800s, Americans have claimed baseball as their own, and it is enjoyed by young and old alike.
Although there has been much debate, it is generally agreed that the modern game of golf originated on the eastern coast of Scotland, not far from Edinburgh. In its early days, the sport involved hitting a pebble over sand dunes with the use of a curved stick. King James IV of Scotland famously became a player of the game in the 16th century, and after this royal endorsement, golf became an official sport, similar to the game played today.
The game of curling is generally thought to have started in the 16th century and in the cold Northern European winters. Brought by early settlers to North America in the 18th century, this grassroots game helped provide a pastime during long winters. It has since evolved into a modern international sport, and although it is played at the Olympic level, curling is fun at all levels of play!
*Credit card purchases only, charged when each coin is shipped. The Royal Canadian Mint reserves the right to refuse or limit orders and to limit the total amount of subscribers to this series. The Mint also reserves the right to change its prices and product offerings without notice. After purchasing your first coin, you will automatically receive the subsequent coins when they are released. Coins may not be issued in the same order as listed above. Subscription agreement may be cancelled at your request at any time with a phone call or written notice to the Royal Canadian Mint. While quantities last.
What do you want to know about this product?
Your product was successfully added to your collection.
The product could not be added