Lenticular Coin - CP Holiday Train
Lenticular Coin - CP Holiday Train
Masters Club:
300
Status:

CAN & US shipping only
Availability:

Out of stock in stores
Experience the magic of the giving season and re-live it all year long!
It's a magical moment that many look forward to each year—the moment the CP Holiday Train comes rolling in! This lenticular coin captures the thrill of an annual tradition that raises spirits and raises funds to help those in need.
Decked out in colourful lights and festive decorations, the CP Holiday Train is greeted by smiling crowds at every stop, where music and community spirit come together for a whistle-stop concert that benefits local food banks— even when the show must go online.
Tilt the coin to see the train lit up at night! Treasure your memories of the CP Holiday Train.
Cherish your memories. Experience the magic of the CP Holiday Train year-round with this motion-filled coin!
Celebrate the spirit of giving. More than a festive tradition, the CP Holiday Train helps those in need by spreading cheer while collecting donations for local food banks. It is a travelling symbol of our spirit of giving, and this coin is a year-round celebration of that spirit.
One of our most affordable pieces. Priced at just $29.95, this fun collectible is perfect for sharing and will preserve your special memories of the CP Holiday Train for years to come.
Packaging
Your coin comes in a colourful presentation card that makes it easy to share, gift and mail out!
About the CP Holiday Train
The CP Holiday Train has been an annual holiday fundraising tradition since 1999. Each November and December, the brightly decorated trains (there are two of them) can be seen travelling along the main line across Canada and the United States, with scheduled stops in 150 communities. Each train is equipped with a modified box car that serves as a stage at each stop, where a star-studded concert entertains the crowd while volunteers collect money and food donations for the local food bank. It's a magical experience that embodies the spirit of the giving season—to date, more than 4.8 million pounds of food donations and $19.05 million have been raised through the CP Holiday Train program, and its effects ripple through the entire year.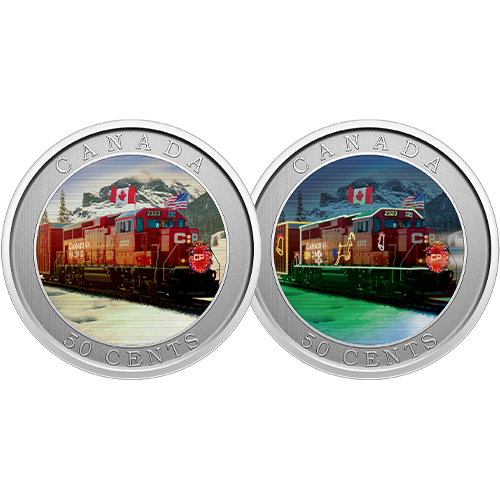 Two designs in one
Crafted in colour, your coin's design captures the fun and excitement of seeing the CP Holiday Train as it travels across Canada and the United States. The real magic happens when you tilt the coin—thanks to lenticular technology, day turns to night and the decorated train is now lit up in Christmas lights!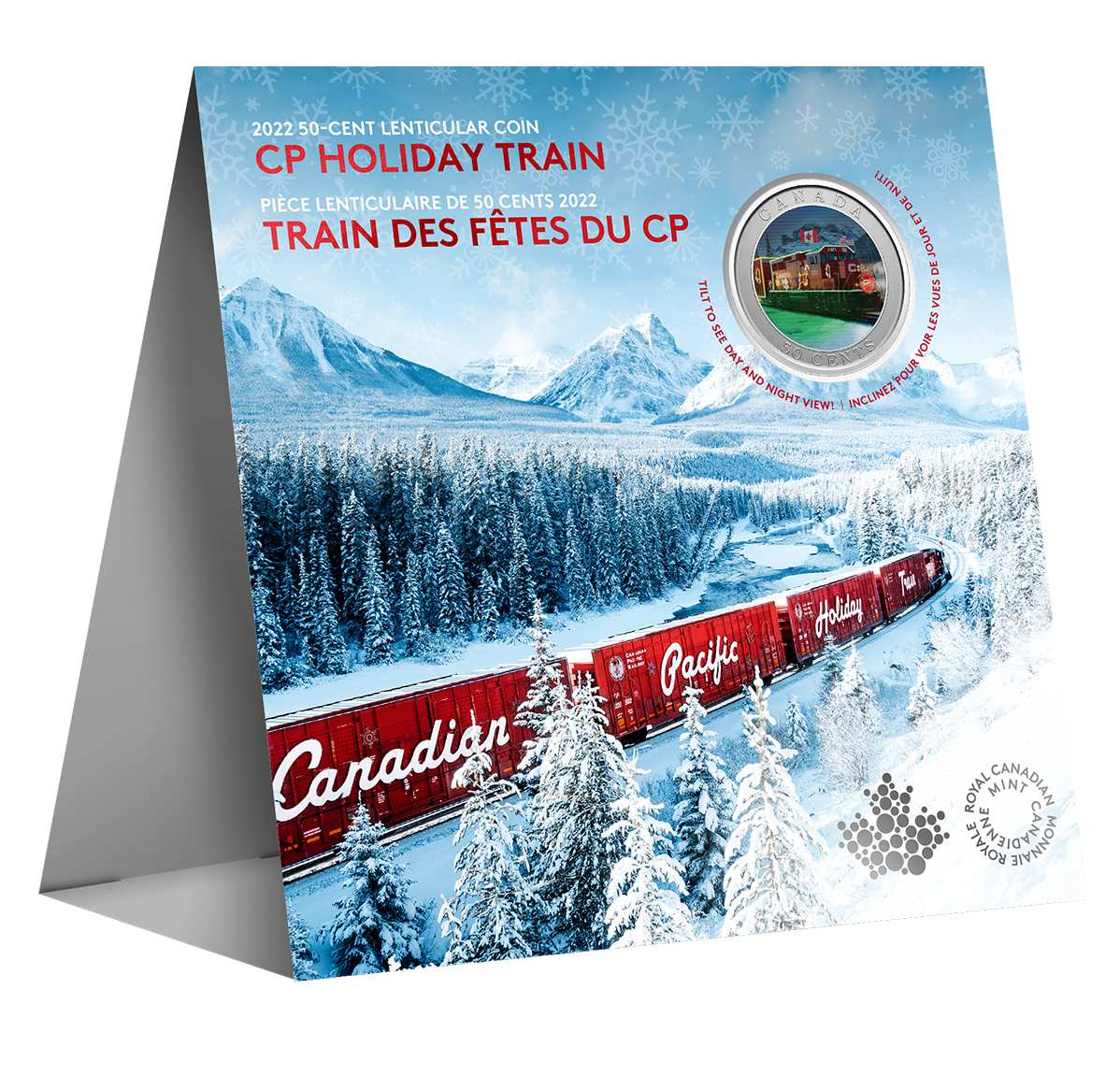 A ready-made gift
Packaged in a colourful folder with a removable coin capsule for easy access, this keepsake is a ready-made gift that will make a superb addition to any lenticular, train or holiday-themed collection. Fun for all ages!
Composition
Nickel-plated steel
Embellishments
Coloured
Lenticular
Plating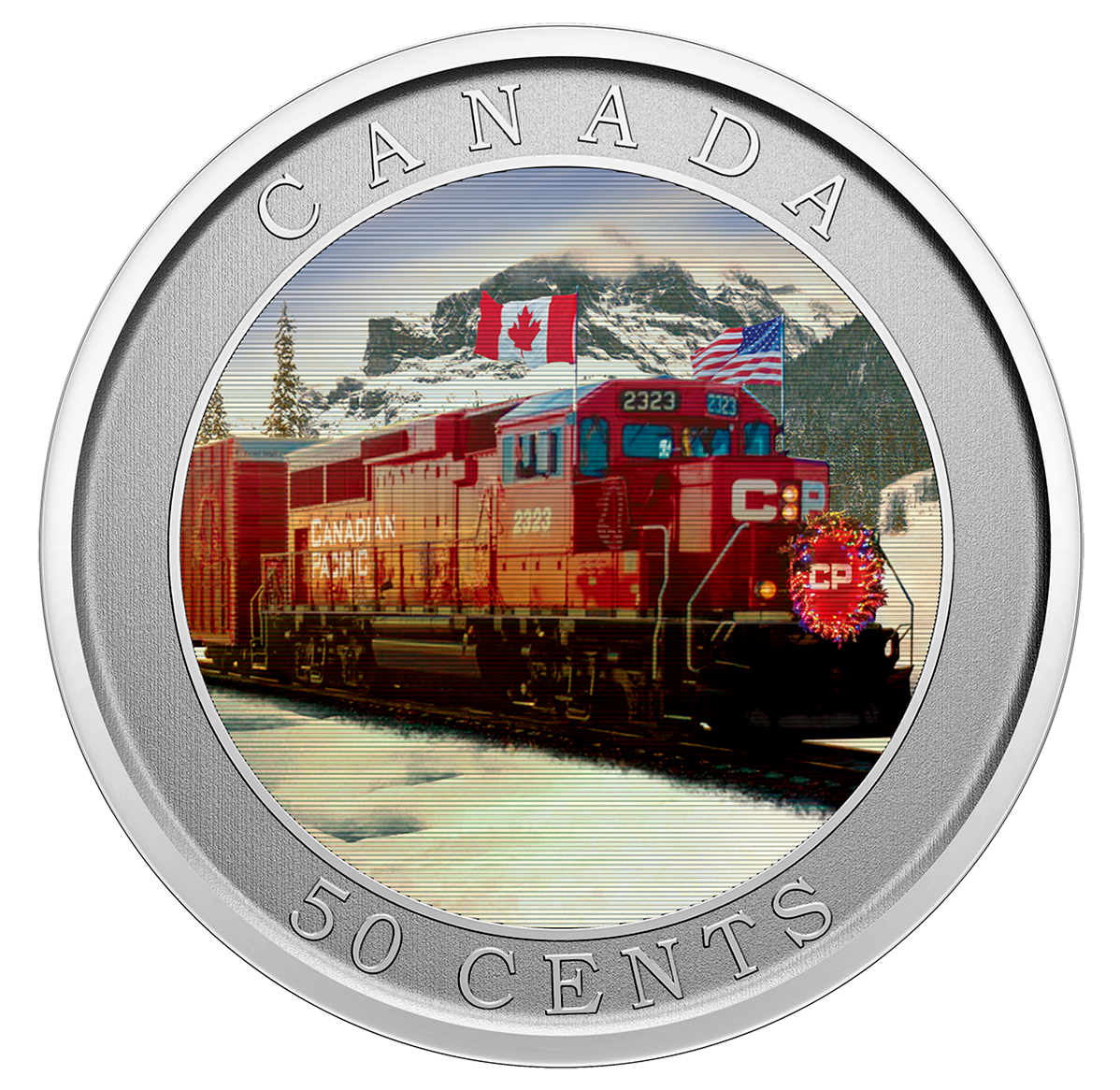 Reverse
Royal Canadian Mint engravers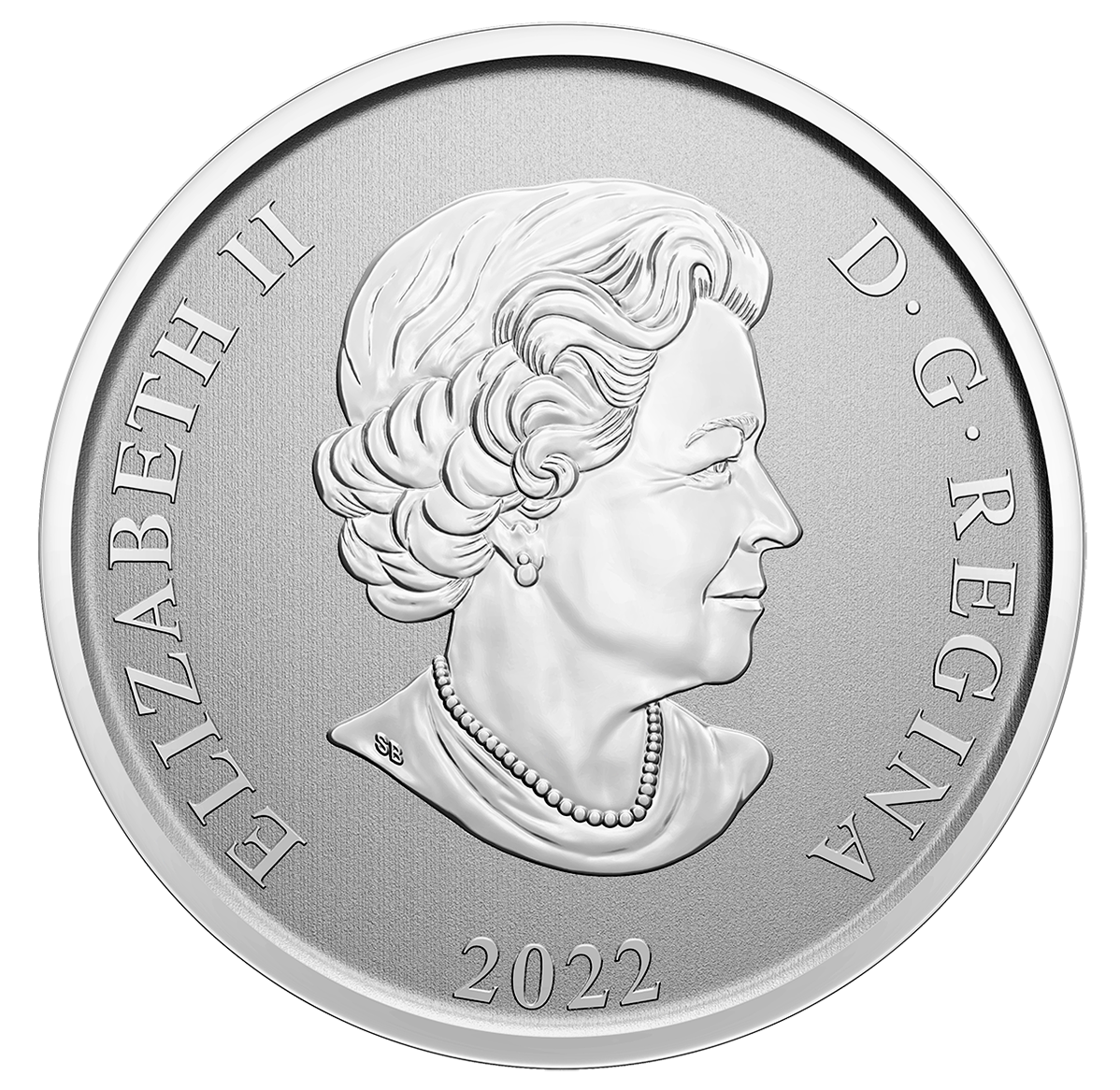 The reverse design features lenticular technology that fuses two colour images and provides a smooth, seamless transition whenever the coin is tilted. The first image shows the CP Holiday Train in daylight and provides a view of the festively decorated locomotive as it journeys across Canada. The second image offers a nighttime view that captures the excitement of seeing the train pull into a community, its locomotive and cars lit up by hundreds of thousands of lights. The obverse features the effigy of Her Majesty Queen Elizabeth II by Susanna Blunt.
What do you want to know about this product?
Your product was successfully added to your collection.
The product could not be added