Pure Gold Diamond-Shaped Coin – Forevermark Black Label Round Diamond
Pure Gold Diamond-Shaped Coin – Forevermark Black Label Round Diamond
Masters Club:
200,000
Status:

CAN & US shipping only
Traditional and timeless, a Forevermark Black Label Round diamond inspired our second diamond-shape
It's a classic shape that never goes out of style, the traditionalist's choice. A round cut diamond exudes timeless sophistication and features a circular outline that signals everlasting love and fidelity.
Its symmetrical facets are optimally cut and aligned to deliver maximum brilliance, fire and sparkle, and this is the facet pattern that inspired our second pure gold diamond-shaped coin. A true reflection of Canadian craftsmanship, this premium collectible is shaped to match the patented cut of its 0.20 carat Forevermark Black Label Round Diamond embellishment, which contrasts beautifully with the rich gleam of 99.99% pure gold.
A rare Canadian diamond on an even rarer diamond-shaped coin.
Extremely low mintage: With only 125 coins available worldwide, this is a very limited opportunity to own a rare and unforgettable piece that will instantly stand out in your collection. Previous Forevermark Black Label Diamond coins sold out quickly!
A special collaboration. Your coin was made possible by combining our world-class engraving with Crossworks Maufacturing's exclusive patented diamond cuts, and the timeless elegance of Forevermark diamonds.
Comes with two certificates. The Royal Canadian Mint certifies all of its collector coins, including this spectacular piece, which comes with TWO certificates: a serialized one certifying your coin's authenticity, and another from Crossworks Manufacturing for the diamond.
No GST/HST
Packaging
Enclosed in a custom capsule, your diamond-shaped coin is accompanied by two certificates of authenticity—one for the coin and one for its diamond. It is presented in a Royal Canadian Mint-branded black clamshell case with a black beauty box.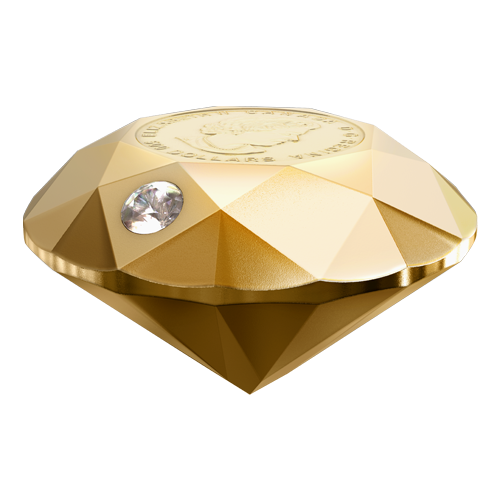 A second diamond shape
Like our first diamond-shaped coin (2020), this rare premium collectible celebrates the beauty of Canadian diamonds by replicating a popular diamond shape—this time, a round cut.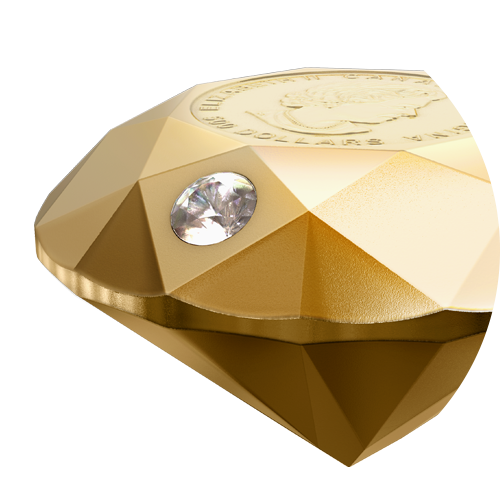 A 0.20 carat forevermark diamond
A 0.20 carat Forevermark Black Label Round Diamond adds incomparable sparkle to one of the coin's engraved facets. The diamond's patented cut also provided the inspiration for this coin's multi-dimensional shape.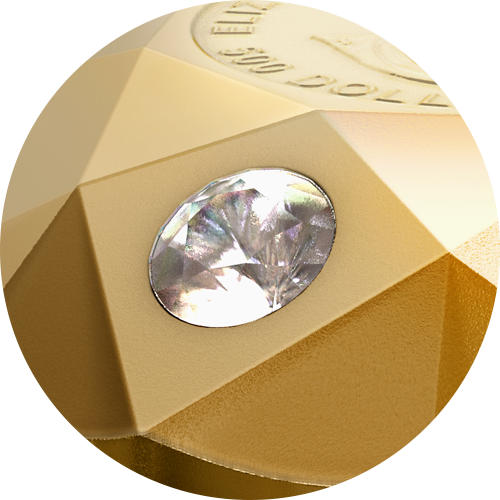 A canadian sparkler
The Forevermark Black Label Round Diamond on your coin was one of the last ones pulled from the Victor Mine in Northern Ontario before its closure in 2019.
Composition
99.99% pure gold
Dimensions
34 x 34 x 21.1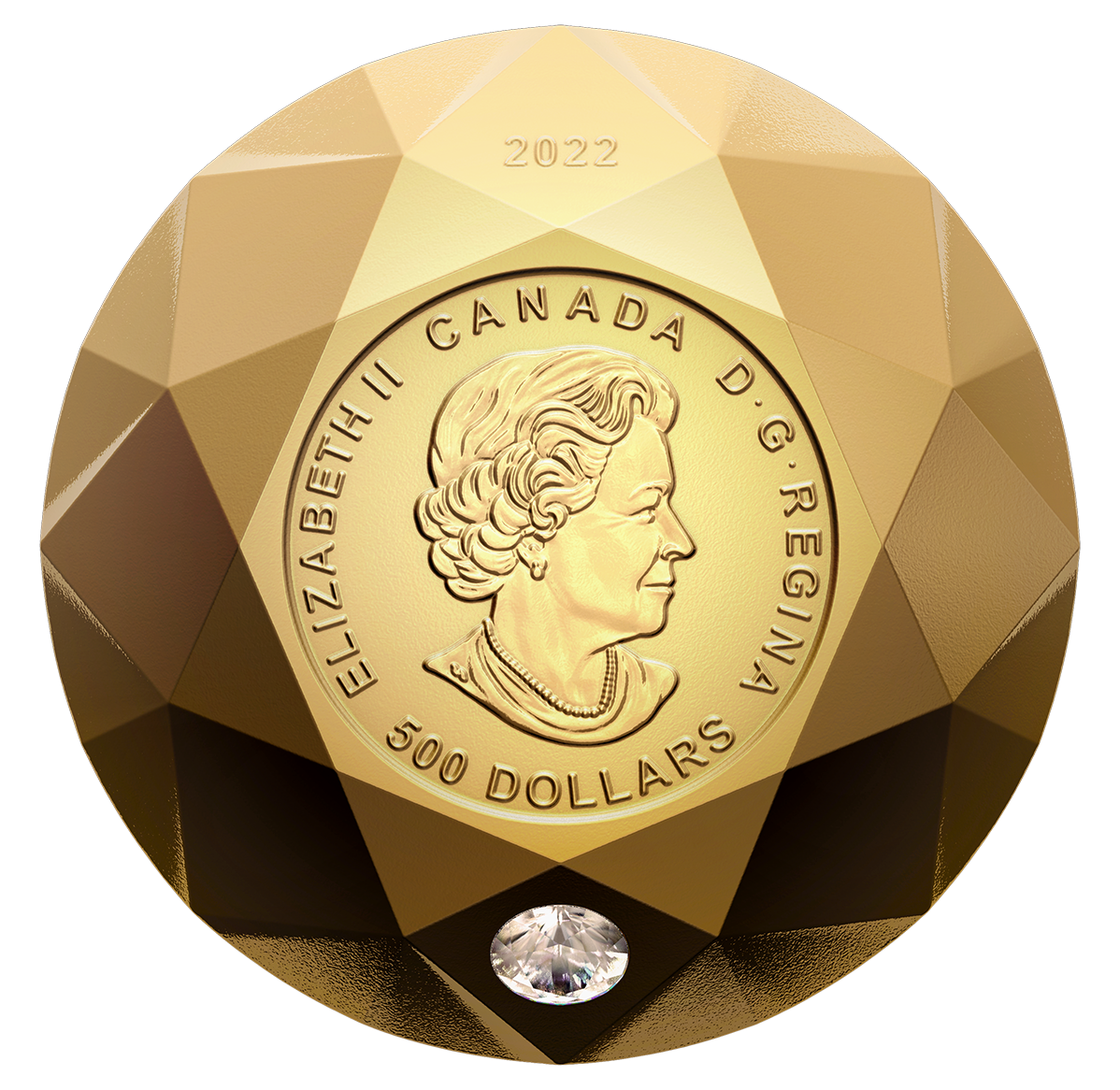 Your coin's multi-faceted, multi-dimensional design matches a patented trademark diamond cut from Crossworks Manufacturing, as seen on Forevermark diamonds. Embedded on one of the crown main facets, the 0.20 ct. Forevermark Black Label Round Diamond provided the inspiration for the coin's shape; it was one of the last diamonds pulled from the Victor Mine in Northern Ontario before its closure. The year "2022" is engraved on another crown main facet, while the word "CANADA", the denomination of "500 DOLLARS" and the effigy of Her Majesty Queen Elizabeth II by Susanna Blunt appear on the largest facet (the table).
© Forevermark 2022. Forevermark®,
® and
® are Trade Marks used under license from De Beers Group.
What do you want to know about this product?
Your product was successfully added to your collection.
The product could not be added