Pure Silver Coin – Peace Dollar
Pure Silver Coin – Peace Dollar
Masters Club:
1,300
Status:

CAN & US shipping only
A celebration of peace that pulsates with pride and hope.
Celebrate Canada's dedication to making the world a more peaceful place with this fine silver coin! In 1957, Canadian Lester B. Pearson wona Nobel Peace Prize for organizing the first UN peacekeeping force, and that legacy of peace and international cooperation remains at the core of our national identity today.
Pride in our peacekeeping heritage is evident on the 2022 Peace Dollar, which isstruck in Ultra High Relief (UHR) and features a pulsating pattern; when the coin is tilted, the relief pattern appears to emit a pulse of hope—for peace and prosperity, now and for generations to come.
Canada's Peace Dollar returns for a third year, this time with a pulsating field pattern.
Canada's third peace dollar. Canada's Peace Dollar returns in 2022—this time with a dynamic field pattern that pulsates with pride and hope, thanks to photonic technology.
Ultra high relief. UHR technology lifts the design to greater heights by adding extra depth and detail to this inspiring personification of peace.
Includes serialized certificate. The Royal Canadian Mint certifies all of its collector coins.
No GST/HST
Packaging
Your coin is encapsulated and presented in a black Royal Canadian Mint-branded clamshell with a black beauty box.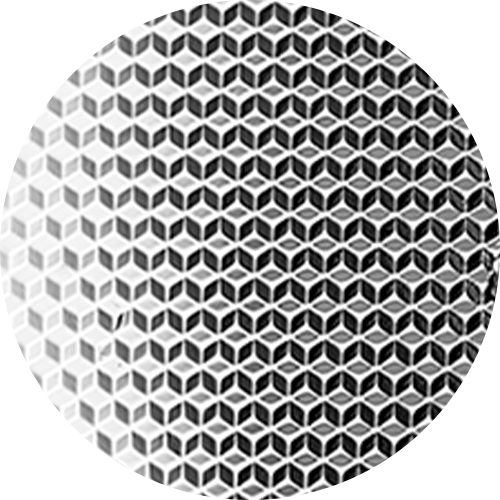 A pulsating field
Your coin's reverse features a pulsating pattern that appears to expand and contract whenever the coin is tilted. The optical effect is produced by an array of sub-millimetre-scale mirrors that have been micro-engineered and precisely engraved to reflect light and create the illusion of motion—like hope radiating outward.
Composition
99.99% pure silver
Finish
Proof with pulsating effect on the reverse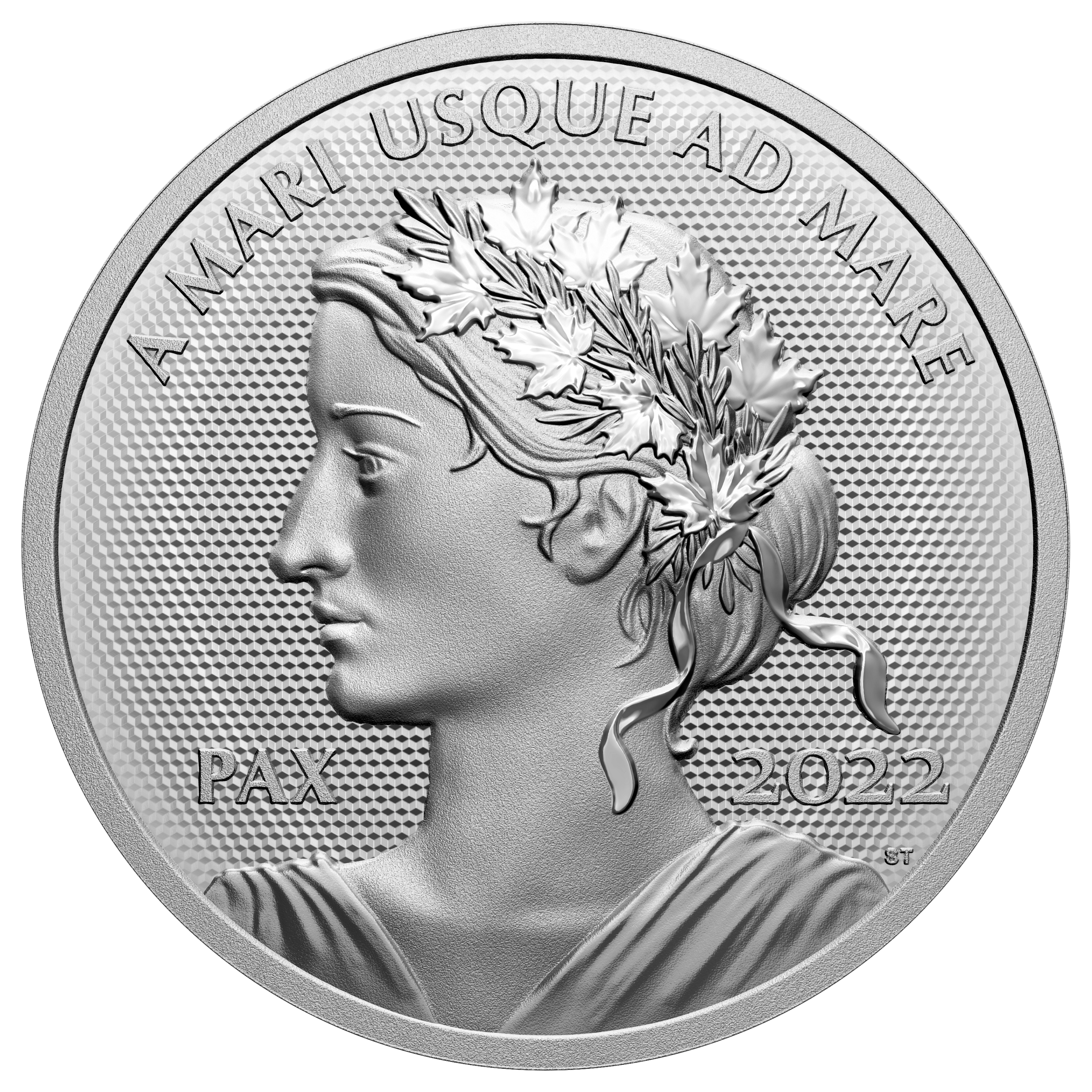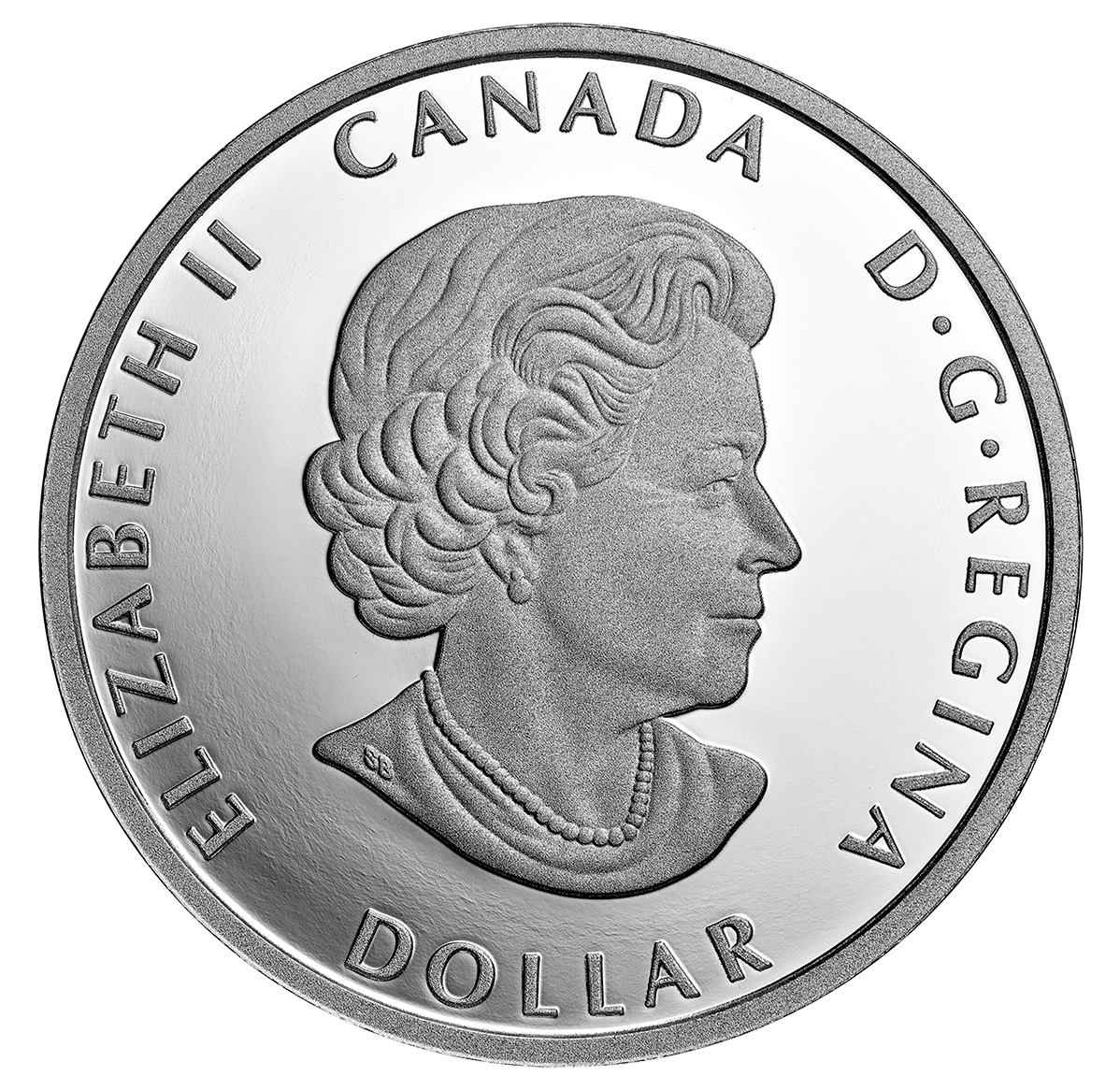 Struck in Ultra High Relief (UHR), your Peace Dollar's reverse features a pulsating pattern behind the allegorical image of peace designed by retired RCM Senior Engraver, Susan Taylor. Lady Peace is depicted in profile with her hair crowned in a wreath of maple leaves and olive branches. She is flanked by her name, "PAX" (the Latin word for "Peace"), and the year "2022", while Canada's national motto, "A MARI USQUE AD MARE" ("From sea to sea") appears overhead. The obverse features the effigy of Her Majesty Queen Elizabeth II by Susanna Blunt.
What do you want to know about this product?
Your product was successfully added to your collection.
The product could not be added