Special Edition Proof Silver Dollar – The Platinum Jubilee of Her Majesty Queen Elizabeth II
Special Edition Proof Silver Dollar – The Platinum Jubilee of Her Majesty Queen Elizabeth II
Masters Club:
700
Status:

CAN & US shipping only
Quantity:

Maximum 1 per customer
Celebrate an unprecedented milestone with an extraordinary proof silver dollar.
When Her Majesty Queen Elizabeth II began her reign in 1952, the 25-year-old monarch could not have known the kinds of challenges Canada and the world would face, or how much progress she would witness.
In many ways, the Queen of Canada came of age alongside this nation, embracing new and exciting developments, and adjusting to an eve‑changing world with grace and dignity. Now, as Canada celebrates the Platinum Jubilee of Her Majesty Queen Elizabeth II, this special edition proof silver dollar reflects upon the journey of our modern monarch and celebrates her 70 years of service.
A double portrait to mark an unprecedented royal milestone!
A royal anniversary! In 2022, Her Majesty Queen Elizabeth II becomes the first British monarch to celebrate a Platinum Jubilee. Join us in honouring Her Majesty's dedication to service and her extraordinary 70-year reign as Queen of Canada and Head of the Commonwealth.

A historic celebration!

A must-have for royal enthusiasts and history lovers, this 99.99% pure silver coin will serve as a distinctive historical marker in your collection.
Includes serialized certificate! The Royal Canadian Mint certifies all of its collector coins.
No GST/HST
Packaging
Your coin is encapsulated and presented in a Royal Canadian Mint-branded clamshell with a black beauty box.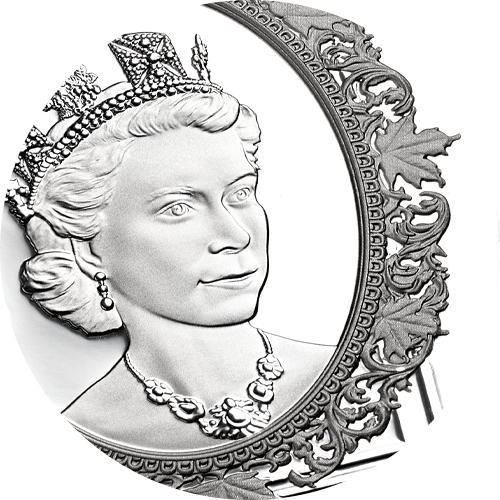 A double portrait!
Her Majesty's historic long reign is beautifully represented by the double portrait reverse, which juxtaposes a portrait of Her Majesty today with one of her younger self in 1952, at the start of her reign.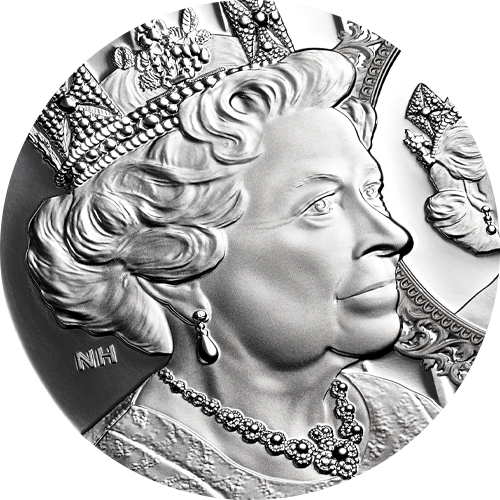 Finely detailed design!
While remaining faithful to the artist's original concept, RCM engravers studied countless portraits of Her Majesty to ensure likeness during the engraving process.
Composition
99.99% pure silver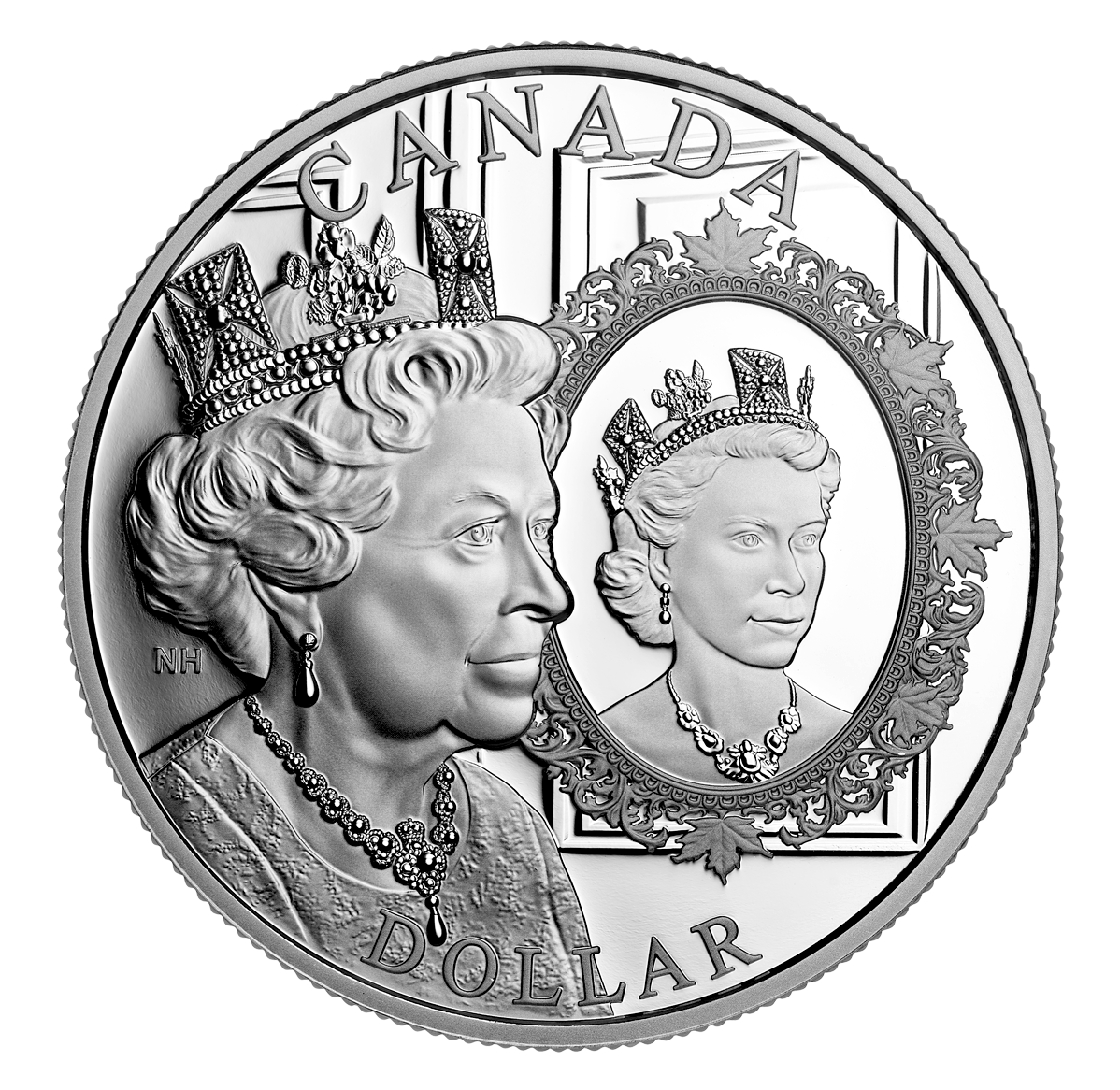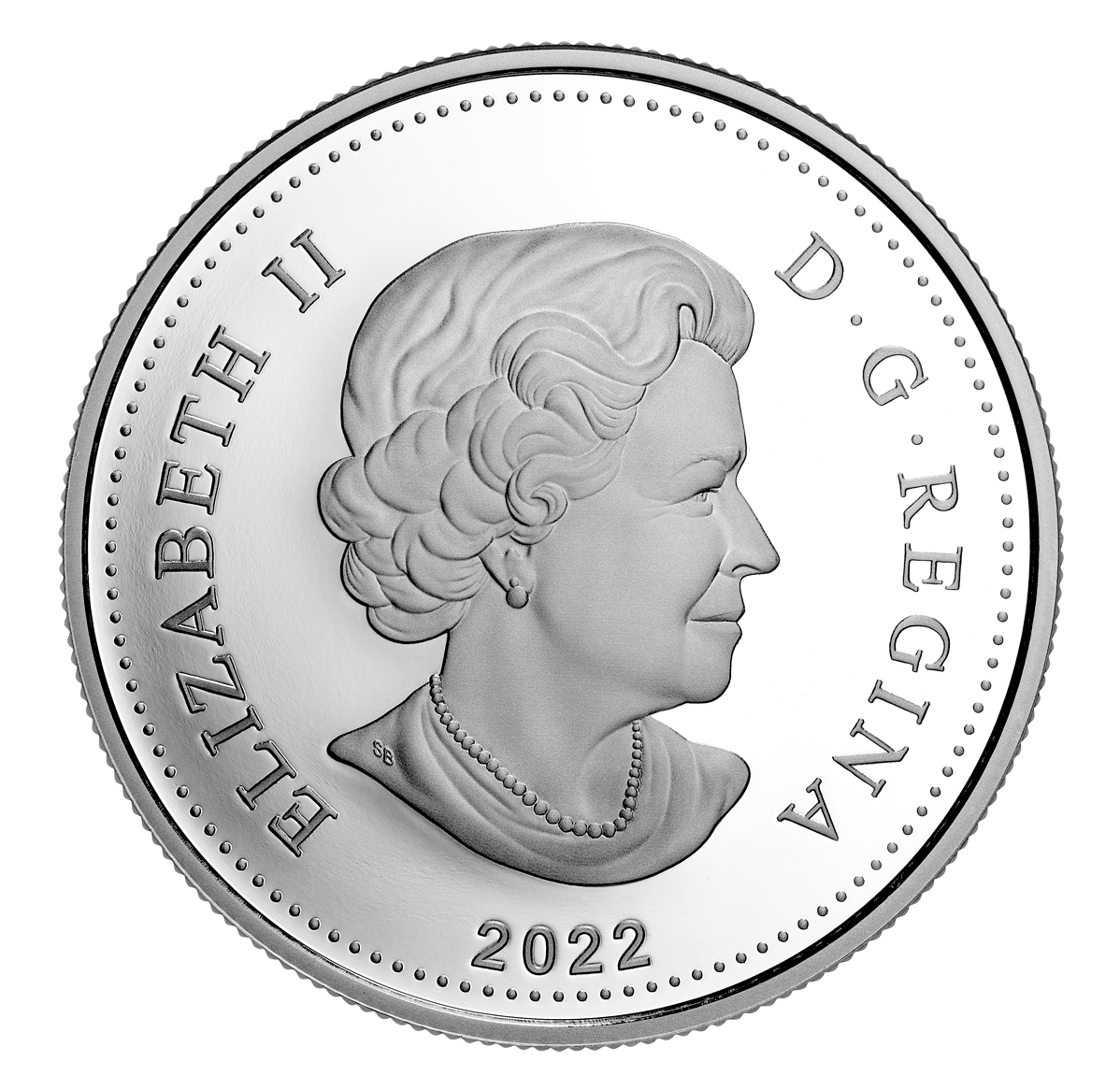 Designed by artist Neil Hamelin, your proof silver dollar's reverse features a double portrait of Her Majesty Queen Elizabeth II to mark the historic occasion of her Platinum Jubilee. In the foreground, Her Majesty is presented in three‑quarter view and radiates wisdom gained through her 70‑year reign. Next to her is a portrait of her younger self in 1952, shortly after her accession to the throne; the ornate frame includes several maple leaves that serve as an additional tribute to the Queen of Canada. The obverse features the date "2022" and the effigy of Her Majesty Queen Elizabeth II by Susanna Blunt.
What do you want to know about this product?
Your product was successfully added to your collection.
The product could not be added