Pure Gold Coin – Heavenly Dragon
Pure Gold Coin – Heavenly Dragon
$288.88 CAD
Pay up to 4 monthlyinstallments of $72.22 CAD.
Masters Club:
2,890
Status:

CAN & US shipping only
Fly away with the Golden Heavenly Dragon, who safeguards every place you call home.
In Chinese mythology, Tianlong is the Heavenly Dragon—the divine long (dragon) of the skies and the guardian of celestial palaces. This 99.99% pure gold coin features an impressive amount of intricately engraved details that inspire awe for the powerful protector. The golden dragon's very likeness is thought to attract abundance, good fortune and prosperity, and for extra luck in 2023, this coin shows Tianlong curled up in the shape of another auspicious symbol: the lucky number "8".
Small in size but big on details—this Golden Heavenly Dragon coin will enchant and lift your spirits in 2023.
Special features
The tradition continues. A revered cultural symbol, the dragon is the most powerful creature in Chinese mythology—it's also one of the most popular themes among collectors. This coin continues the tradition of showcasing art motifs, symbols and legends that are a cherished part of Chinese-Canadian culture.
Affordable. Struck on a 1/20 oz. gold blank, this limited collectible is one of our most affordable gold offerings in 2023. It may be small in size (14.1 mm) but it's big on finely engraved details—a testament to our dedication to expert craftsmanship!
Rare and in high demand. Previous dragon coins all sold out quickly, and only 8,888 pure gold Heavenly Dragon coins are available worldwide.
Includes serialized certificate. The Royal Canadian Mint certifies all of its collector coins.
NO GST/HST.
Packaging
Your gold coin is presented in a Royal Canadian Mint-branded clamshell and packaged in a red graphic beauty box, evoking the Chinese New Year "red envelope" tradition of bestowing a wish for luck and good fortune.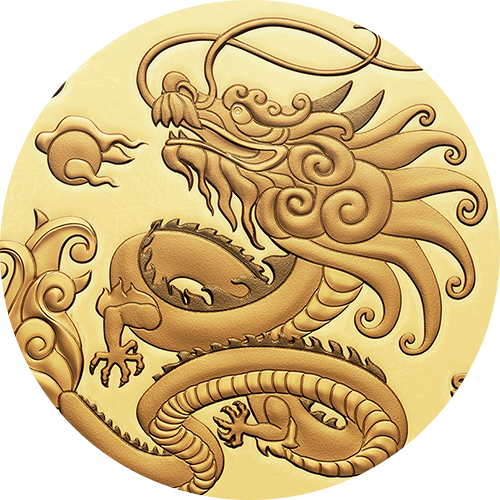 A golden dragon for 2023
Our 2023 Dragon coins feature the Heavenly Dragon, who guards the celestial palaces of the gods. Its likeness appears on the reverse of this precious keepsake crafted in 99.99% pure gold, which is the traditional colour of prosperity and good fortune.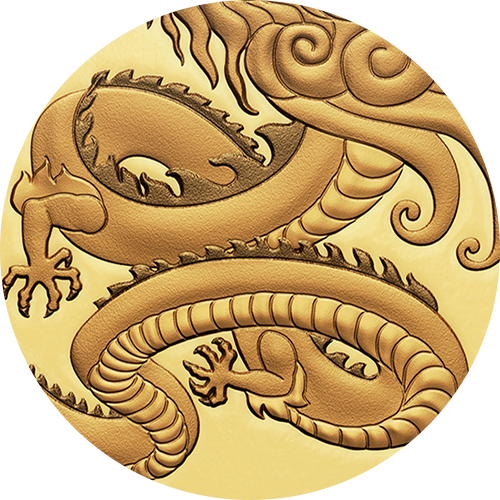 Lucky 8
In Chinese culture, "8" is considered the luckiest number. To attract good luck and fortune, the auspicious number has been incorporated into the mintage (8,888) and the coin's reverse, where the dragon's coiled body forms a shape resembling a figure eight.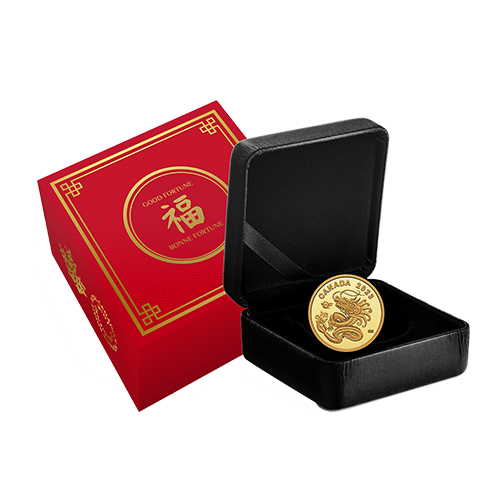 Red Box
Your golden Heavenly Dragon coin comes packaged in a red beauty box—red to attract good luck in 2023.
Composition
99.99% pure gold
Packaging
Black clamshell with a special red graphic beauty box
Artist
Simon Ng (reverse), Susanna Blunt (obverse)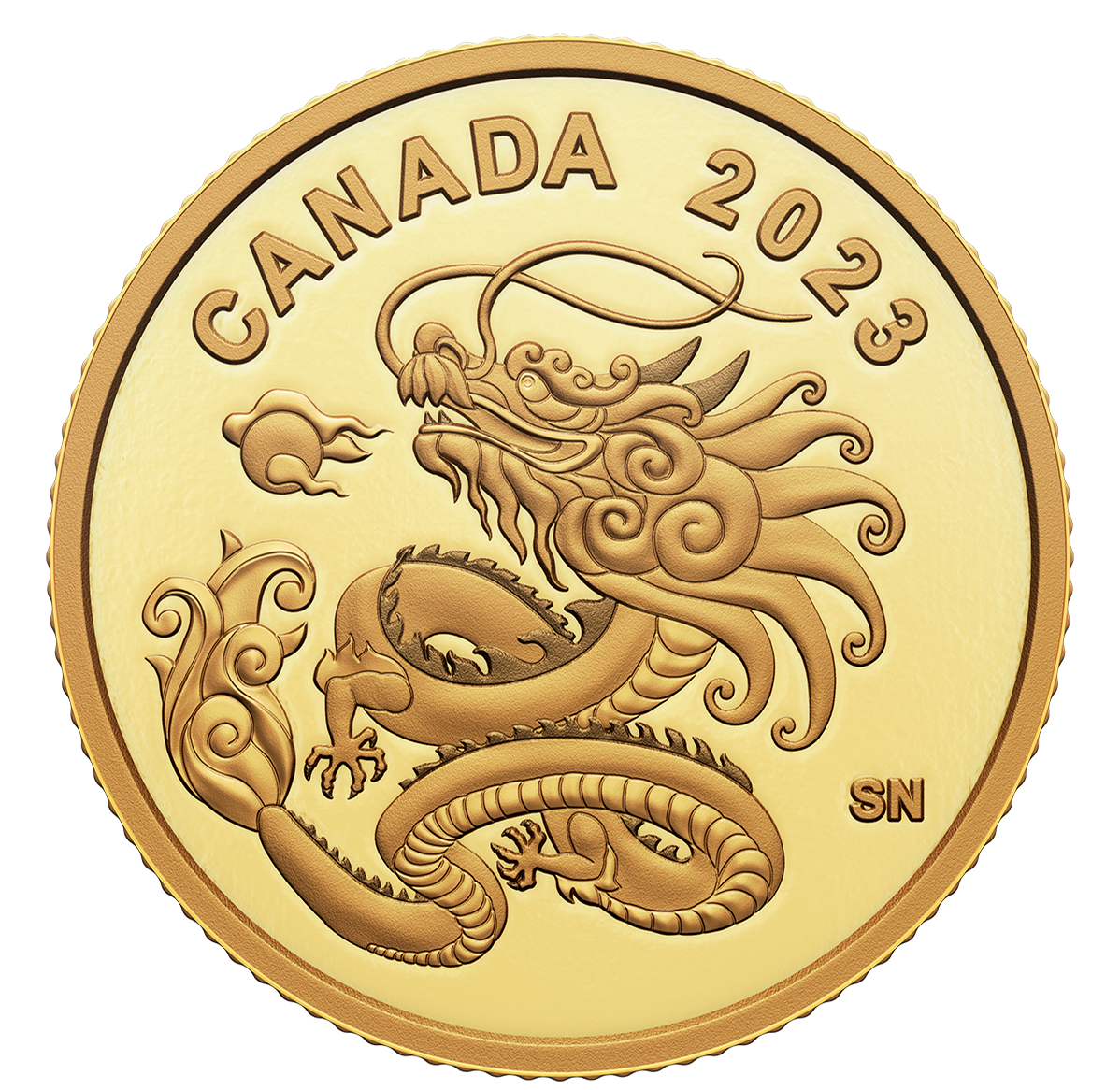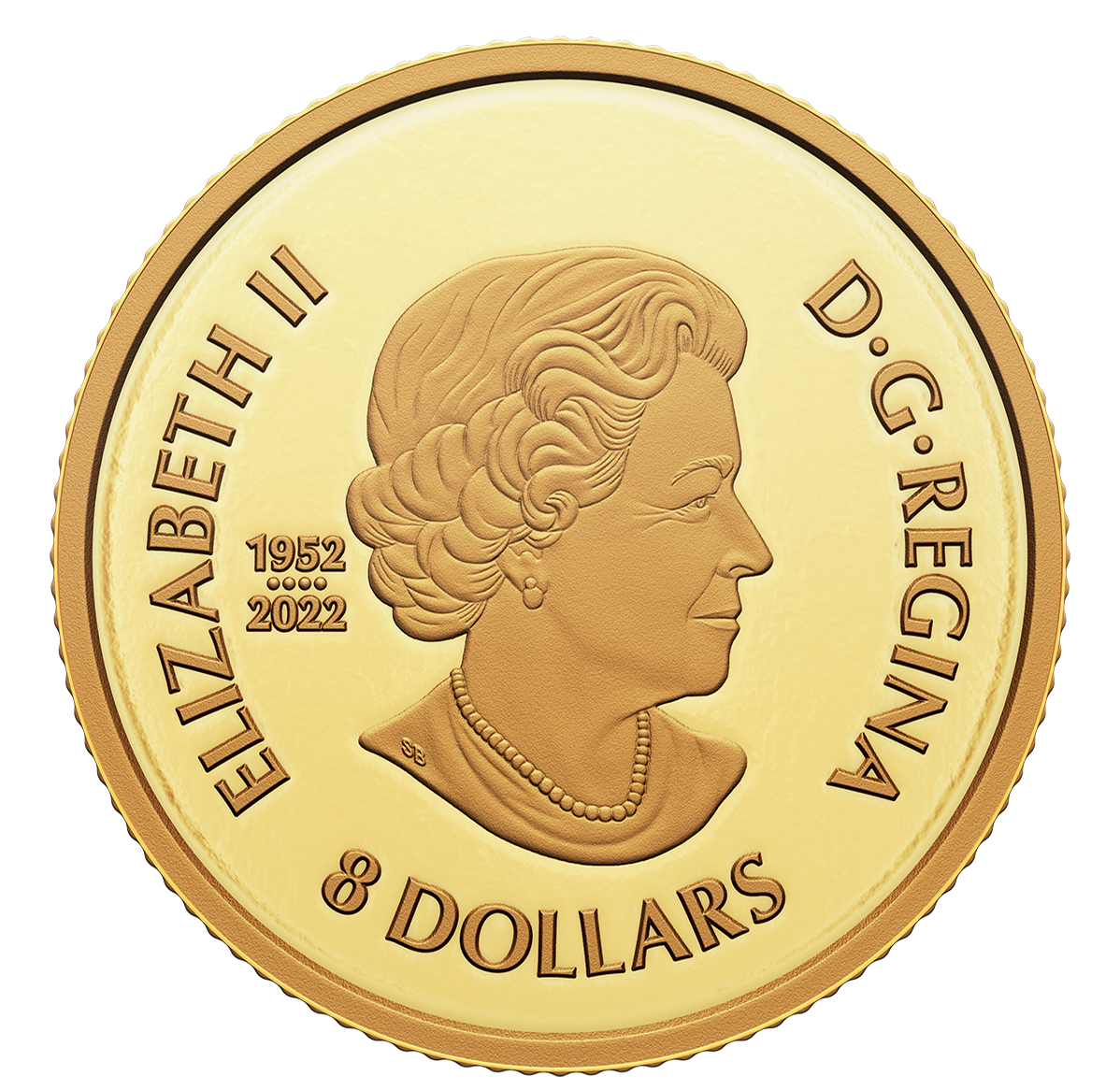 Designed by Simon Ng, your coin's reverse is inspired by Chinese mythology and features a depiction of Tianlong, the benevolent Heavenly Dragon and the protector of celestial dwellings. Already a symbol of abundance, good fortune and prosperity, the celestial dragon is depicted curled up into the shape of the lucky number "8", as it chases a flaming pearl across the sky. The obverse features the effigy of Queen Elizabeth II by Susanna Blunt. The obverse also bears a special marking that includes four pearls symbolizing the four effigies that have graced Canadian coins and the double date of her reign.
What do you want to know about this product?
Your product was successfully added to your collection.
The product could not be added