Pure Silver Six-Coin Subscription – Tribute: W Mint Mark
Pure Silver Six-Coin Subscription – Tribute: W Mint Mark
From $109.95 CAD per product
Masters Club:
1,100
Status:

CAN & US shipping only
Availability:

Out of stock in stores
The Tribute: W Mint Mark series begins in 2023. Subscribe today!
A fine silver tribute to the iconic designs from Canada's circulation coins you love, from the mint that produces them! Since 1976, our Winnipeg facility has produced every single Canadian circulation coin, and beginning in 2023, it is re-imagining Canada's six coinage denominations as 99.99% pure silver collector coins—a rarity for the Winnipeg Mint. From the Toonie to the five-cent piece, each coin in this limited series is struck in a tailored specimen finish and bears the seldom-seen "W" mint mark that signifies "struck in Winnipeg," home to a world leader in circulation coin design and innovation!
Each installment in this six-part series is a 1 oz. 99.99% pure silver collectible.
Series features
From the Winnipeg Mint. You've never seen Canada's circulation coin designs quite like this: in 99.99% pure silver with a tailored specimen finish, and bearing the "W" mint mark of the Winnipeg Mint.
Celebrate Canada's circulation coins. An affordable series for collectors of all ages, the Tribute: W Mint Mark series celebrates Canada's circulation coins and tells their story. It is the first pure silver numismatic series struck at the Winnipeg Mint.
Honouring history. These circulation coin designs are part of Canada's history and heritage, and who better to tell their story than the facility that produces them!
Subscribe to the series. The six Tribute: W Mint Mark coins are available for individual purchase or with a series subscription that guarantees a complete set.
The series begins in 2023. The series begins with our tribute to the beloved Toonie and continues with the other classic Canadian circulation designs:

Coin 1: Polar Bear
Coin 2: Loon
Coin 3: Coat of Arms
Coin 4: Caribou
Coin 5: Bluenose
Coin 6: Beaver
Collect them all!
When you subscribe to the Tribute: W Mint Mark series, you'll enjoy:
Peace of mind. Our coins sell out but yours won't—not with a subscription, which reserves your Tribute: W Mint Mark coins in advance.
Convenience. No need to mark your calendar or schedule a reminder. When you subscribe to the series, we'll automatically ship each coin as soon as it's available.
Affordability. Our pay-as-you-go plan is an interest-free way to grow your collection.
Satisfaction guaranteed. Every coin is backed by our 100% money-back guarantee.
A risk-free commitment. You can cancel your subscription at any time, without penalty.
Subscription exclusive. A free wooden display case ships with Coin #2.
Free shipping. Shipping is on us—we ship anywhere in Canada and the United States.
Subscribe today!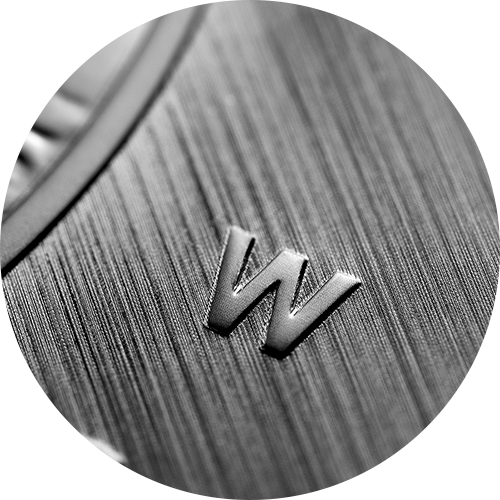 "W" mint mark
Each installment in this six-part series is a 1 oz. 99.99% pure silver collectible. Numismatic coins are rarely produced by the Winnipeg Mint, which typically focuses its efforts on circulation coins, and that's why the "W" mint mark is so unique!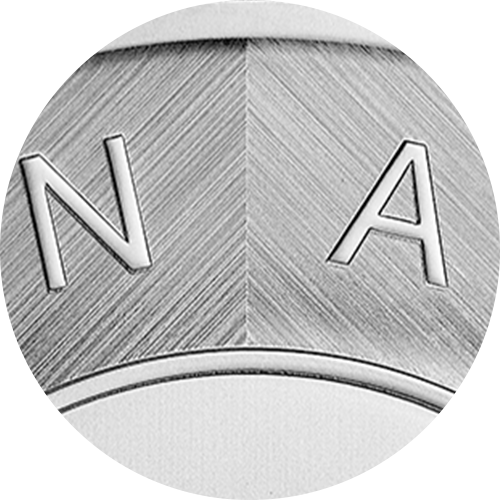 Tailored specimen finish
From the Toonie's polar bear to the five-cent beaver, each design has a satin sheen, while the field's burnished appearance is the result of angled lines inspired by the Winnipeg Mint's pyramid-shaped building.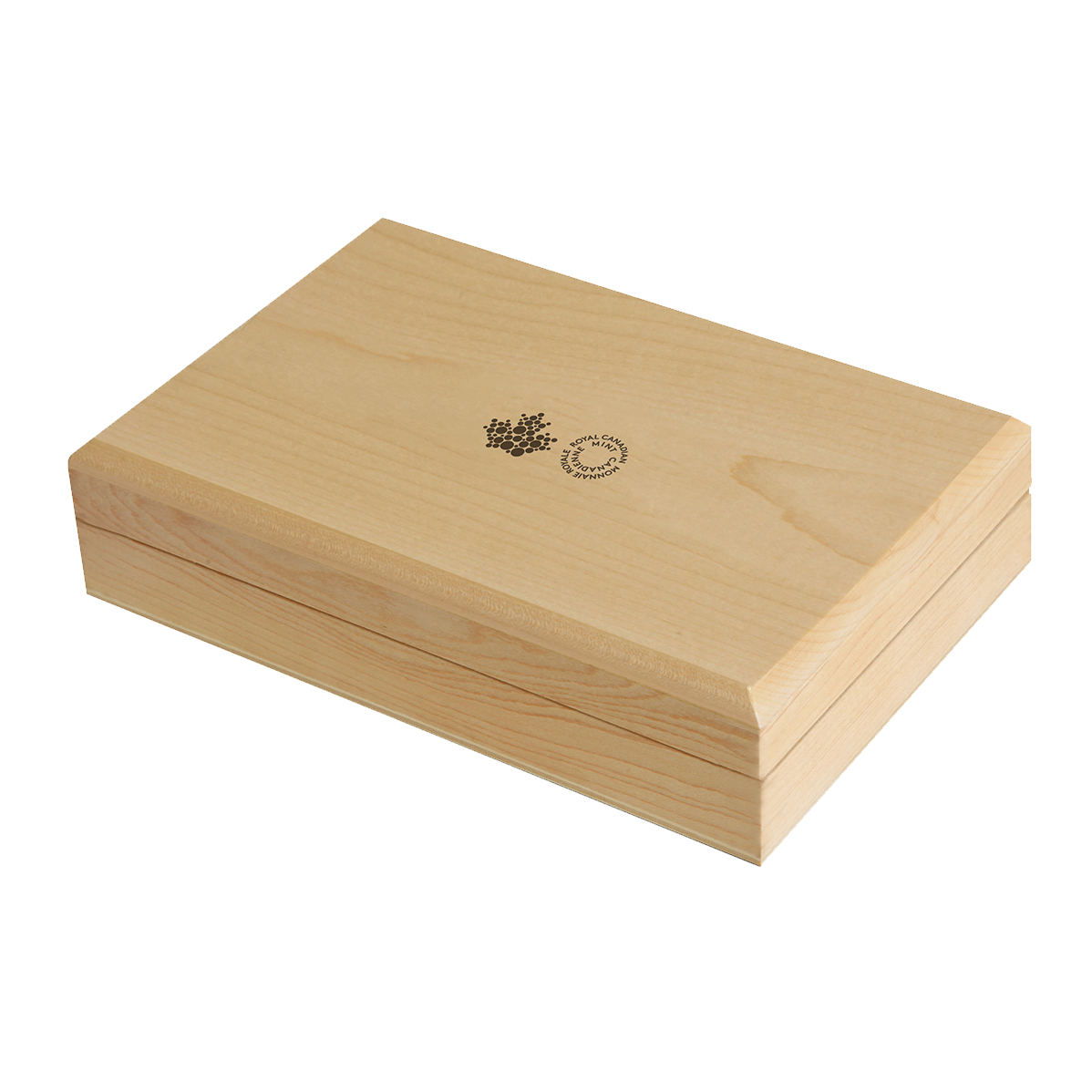 Free wooden display case
A subscription exclusive wooden display case
($129.95 value)
ships with the second coin when you subscribe* to the complete series. All 6 coins in the series are individually shipped in die-cut (clear plastic sleeve) that serve as temporary holders until the coins can be added to your display case. This is the only special subscription case offered in 2023 (while supplies last, colour may vary).
"Bluenose" is an official mark adopted and used by the Nova Scotia Department of Communities, Culture and Heritage pursuant to the Trademarks Act (Canada). It is used by the Royal Canadian Mint with the Department's permission.
*Credit card purchases only, charged when each coin is shipped. The Royal Canadian Mint reserves the right to refuse or limit orders and to limit the total amount of subscribers to this series. The Mint also reserves the right to change its prices and product offerings without notice. After purchasing your first coin, you will automatically receive the subsequent coins when they are released. Coins may not be issued in the same order as listed above. Subscription agreement may be cancelled at your request at any time with a phone call or written notice to the Royal Canadian Mint. While quantities last.
What do you want to know about this product?
Your product was successfully added to your collection.
The product could not be added