The Royal Canadian Mint is offering even more to dealers of Gold and Silver Maple Leaf bullion coins with a new membership program that makes it easy to facilitate the authentication of our bullion coins and gives you access to valuable marketing assets and information.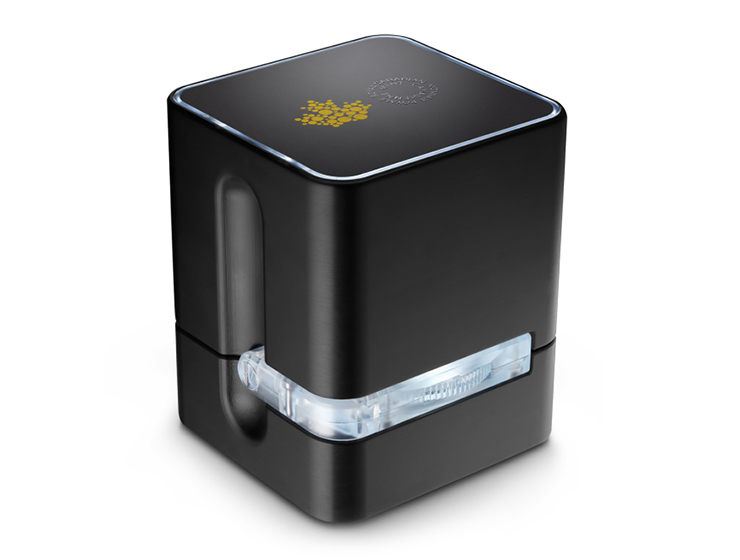 Become a member today
Benefits of joining our BULLION DNA™ Dealer Program:
BULLION DNA™ Reader – Easy-to-use, state-of-the-art Bullion DNA™ Reader technology to facilitate the authentication of Gold Maple Leaf coins dated 2014 and later, and Silver Maple Leaf coins dated 2015 and later in real time—for your own peace of mind and that of your customers.
Learn more about our DNA technology.
Expanded Reach – Your company name listed on our website as an official BULLION DNA™ Dealer, allowing investors to locate you quickly, helping to extend your client base.
Advanced Notification – You will be the first to hear about our bullion news and product releases from the Royal Canadian Mint.
Exclusive Access – Admission to a members-only site where you can download marketing collateral, product photos, videos and more.
To become a registered BULLION DNA™ dealer, you must meet certain eligibility requirements.
Qualifying for the BULLION DNA™ Dealer Program
Is located in Canada, United States, Europe (Austria, Germany, Poland, Switzerland) or Asia-Pacific (Australia, Hong Kong, Singapore).
Sells newly minted Royal Canadian Mint Bullion products from an actual physical location and/or an online store that sells to investors.
Agrees to use the DNA technology as per the BULLION DNA

™

Authentication Apparatus Loan and License Agreement.
Agrees to have the necessary resources within its store to support the program from a technical and human resource perspective.
Registered business name
Trade name
Contact name
Corporate mailing address
Address where the BULLION DNA

™

Reader will be used (

if different than corporate mailing address

)
Phone number/email address
List of shareholders/directors
Articles of incorporation
How long you have been in business
Be aware that when we contact your distributor, we will seek information regarding, but not limited to the following:
How long you and the distributor have had a business relationship
The frequency of the transactions between you and the distributor
Your estimated annual trade volumes
How the distributor characterizes your relationship
Please note that to successfully operate as a Bullion DNA™ dealer, you will need Windows 7 (or higher) and an Internet connection.