1 Kilogram Pure Silver Coin – The Quintessential Voyageur Dollar
1 Kilogram Pure Silver Coin – The Quintessential Voyageur Dollar
Masters Club:
27,000
Status:

CAN & US shipping only
Celebrate the legacy of the Voyageur Dollar and its artist!
The quintessential Canadian collector coin has been renewed, honouring yesterday's artistry and today's engraving techniques. Crafted in 99.99% pure silver, this kilo coin pays tribute toboth the Voyageur Dollar and its artist, Emanuel Hahn.
His nostalgic image of Canada is given a place of honour on this stunning coin. But instead of re-creating the design previously featured on Canadian dollar coins (1935-1986), we went back to Hahn's concept drawings to bring his artistic vision to life, with all its nuanced details, and on a much larger fine silver canvas than he could have ever imagined.
"Emanuel Hahn's classic design has a timeless quality and represents the best of Canada: its people, its endless potential, the unbelievable beauty of its landscapes and the vastness of the North symbolized by the rays of the aurora borealis…" Masters Club Member: Mr. Bernie Torbik
This is Canadian artistry at its finest. Orderyour silver Voyageur kilo coin today!
A classic is renewed. Canada's most famous commemorative coin, the Voyageur Dollar, is re-imagined as alimited-edition collectible crafted in 1 kg of 99.99% pure silver.
A kilo-sized celebration of history. The Voyageur Dollar was Canada's first domestically designed piece, our first commemorative coin and our first circulating silver dollar. It was also the Royal Canadian Mint's first collaboration with artist Emanuel Hahn, whose designs still appear on some of our circulation coins today.
Low mintage. Just 400 of these spectacular coins are available to collectors worldwide.
Includes serialized certificate. The Royal Canadian Mint certifies all of its collector coins.
No GST/HST
Credit: NCC-1963.0059.00015.006 – Bank of Canada Archives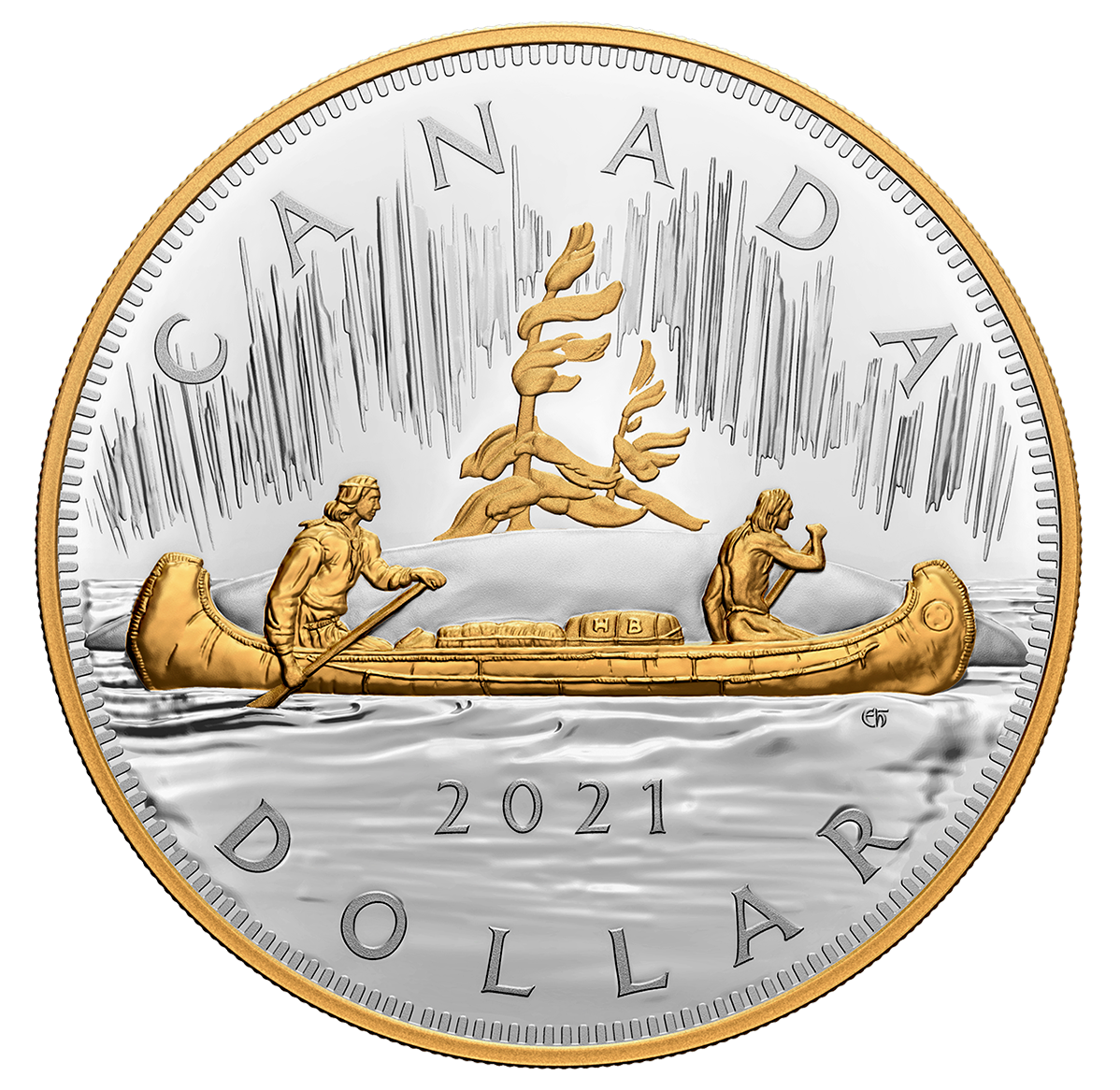 The legacy of Emanuel Hahn
It looks familiar but it's not quite the same – your silver kilo coin features an early version of Emanuel Hahn's now-iconic Voyageur design. The reverse is based on one of the artist's preliminary concepts, which are preserved in the National Currency Collection of the Bank of Canada Museum located in Ottawa, Ontario. This is a unique glimpse of the evolution of a classic Canadian design.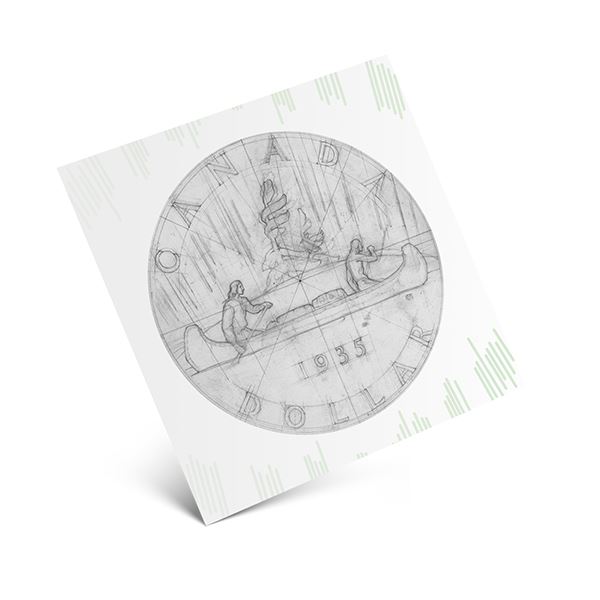 Special insert
Your coin comes with a special insert card featuring a reproduction of Emanuel Hahn's original sketch, which is held at the Bank of Canada Museum.
Composition
99.99% pure silver with selective gold
Packaging
Packaged in a black beauty box, your coin is encapsulated and presented in a Royal Canadian Mint-branded wooden case.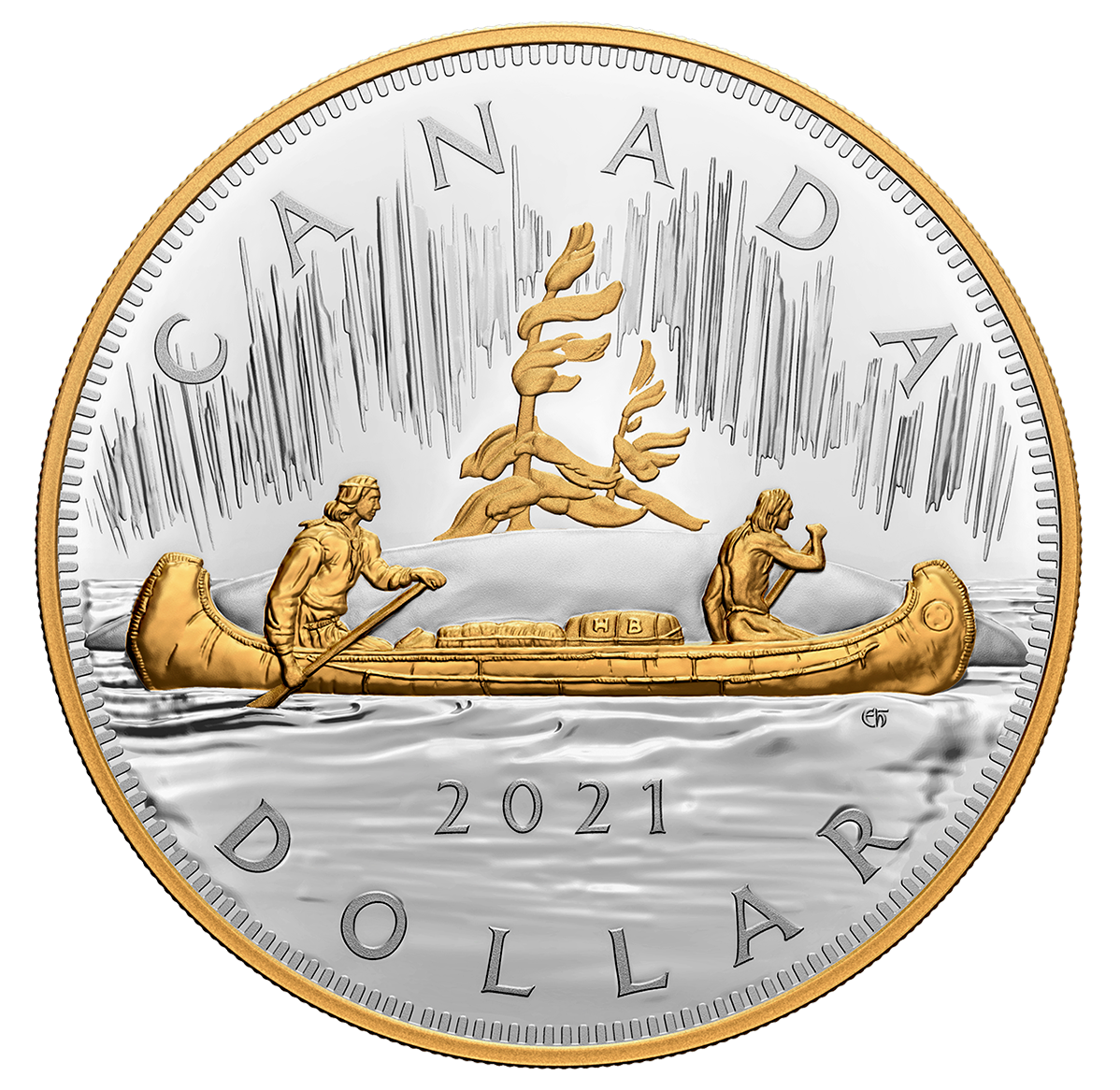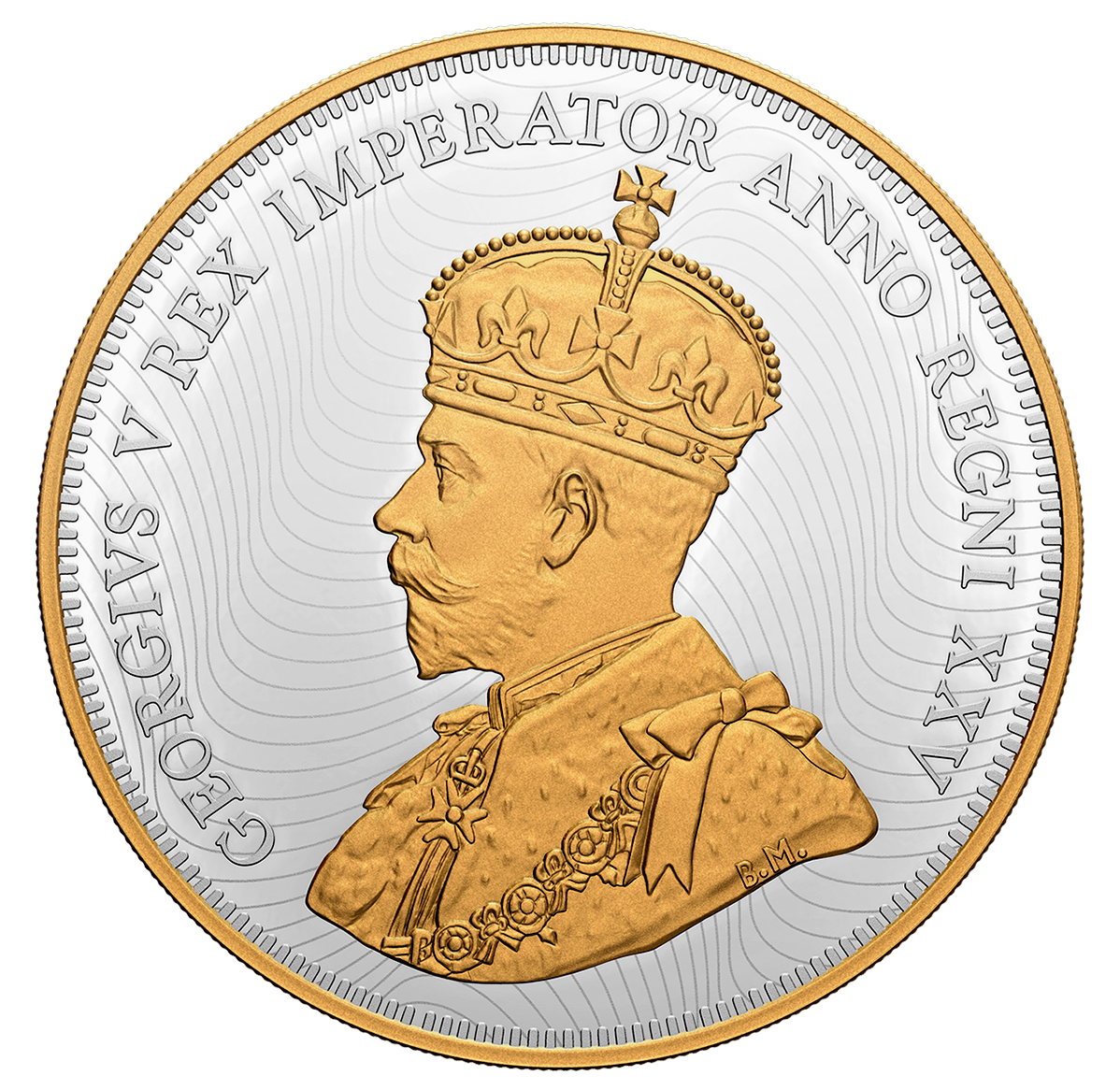 Your coin's reverse features an early version of Emanuel Hahn's Voyageur design, which appeared on Canadian dollar coins issued between 1935 and 1986. It is based on an original pencil sketch that is part of the National Currency Collection of the Bank of Canada Museum, located in Ottawa, Ontario. Beneath the aurora borealis, a voyageur and an Indigenous guide paddle a fur-laden canoe past wind-swept pines that rise up from a semi-circular island. The obverse pays tribute to the 85th anniversary of the last issue year (1936) of Sir E.B. MacKennal's portrait of King George V; this effigy appeared on Canadian coins from 1911 to 1936, with the 1935 silver dollar being the only exception. The portrait is surrounded with the Latin legend, "GEORGIVS V REX IMPERATOR ANNO REGNI XXV" (George V, King and Emperor, 25th Year of Reign), honouring the first Voyageur Dollar issued in 1935 to commemorate the Silver Jubilee of King George V.
What do you want to know about this product?
Your product was successfully added to your collection.
The product could not be added