1 oz 99.95% Pure Platinum Coin - A Tribute to the Maple Tree
1 oz 99.95% Pure Platinum Coin - A Tribute to the Maple Tree
Masters Club:
31,000
Status:

CAN & US shipping only
An unforgettable maple celebration that will be part of just 300 collections worldwide.
Noble in stature, the bigleaf maple (Acer macrophyllum) bears the largest leaves of any maple. It is one of the tallest of the 10 Canadian maple species that, together, have represented our nation since 1996. This Pacific Coast maple furnishes its surroundings with a magnificent canopy that cycles from burgundy leaves in the spring to a final burst of gold in the fall. Its seasonal transformation is beautifully represented on the 2021 Maple Leaf Forever coin, which is selectively coloured with rose and yellow gold plating, and crafted from a precious metal more rare than gold and silver. With its special privy mark honouring the 25th anniversary of Canada'sarboreal emblem, this must-have piece will add an exquisite maple celebration to your platinum coin collection.
Previous coin in series sold out!
Special features:
ONLY 300 WORLDWIDE! With its low mintage and very high appeal, this coin is expected to sell fast. It is an exclusive opportunity to own a standout piece that will add extra distinction to your collection.
RARITY AND PURITY! This upscale collectible combines the refined prestige of 99.95% pure platinum — a precious metal more rare than gold and silver – with the timeless sophistication of precision-engraved art.
AN INSTANT CLASSIC! Forever preserved in platinum, these maple leaves are brought tolife by an array of fine details, like the delicate veining that runs through each lobe.
ELEGANT PACKAGING! Your new showpiece comes packaged in a beautiful Royal Canadian Mint-branded, red wood lacquered case with black box.
FOR LOVERS OF FINE ART! A must-have numismatic masterpiece that will appeal to anyone with an eye for beauty, this is the perfect addition to any platinum or maple-themed collection.
INCLUDES SERIALIZED CERTIFICATE! The Royal Canadian Mint certifies all of its collector coins.
NO GST/HST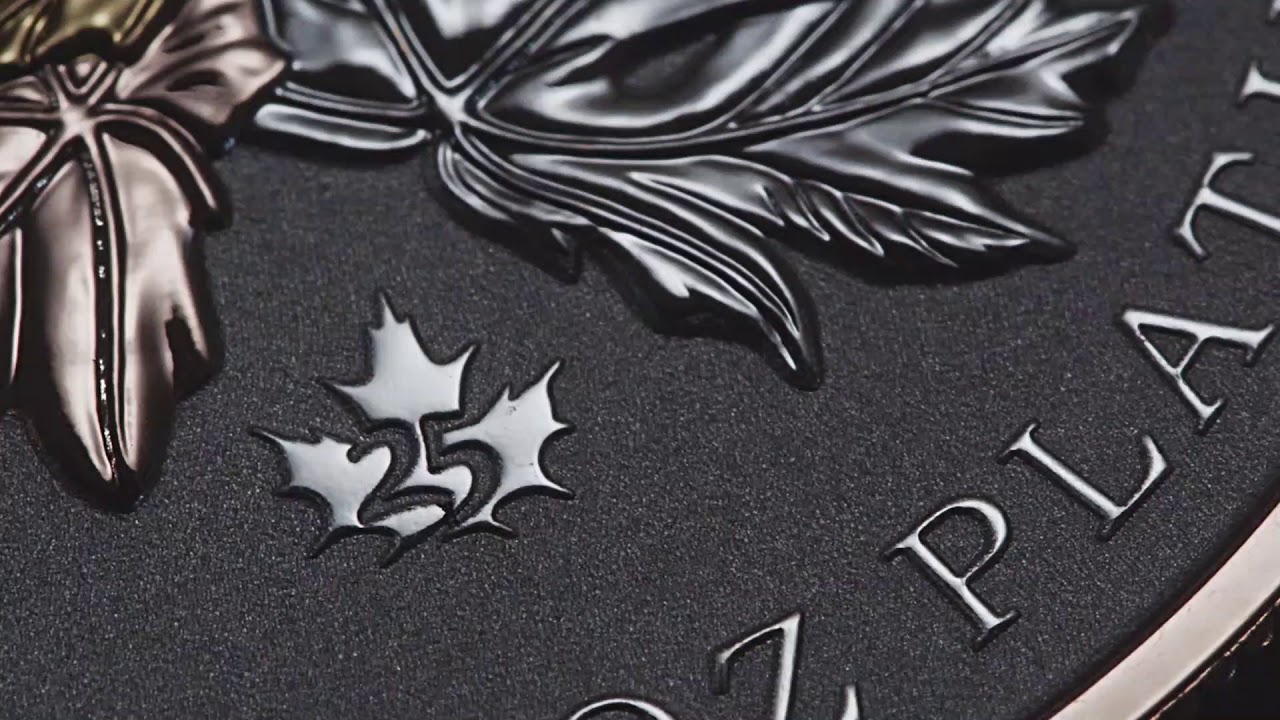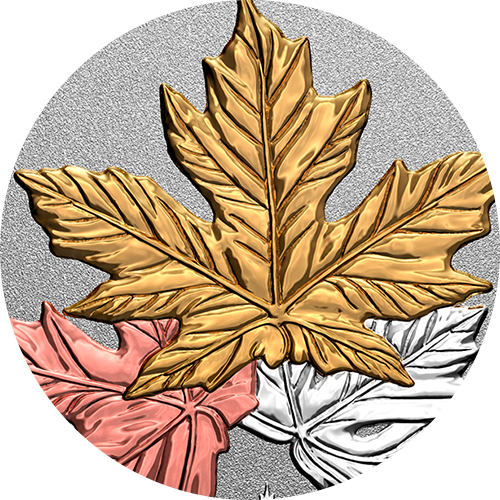 Elegant enhanced!
Enhanced with selective gold plating on both sides, this coin celebrates the bigleaf maple as one of the 10 maple species that have officially represented Canada since 1996.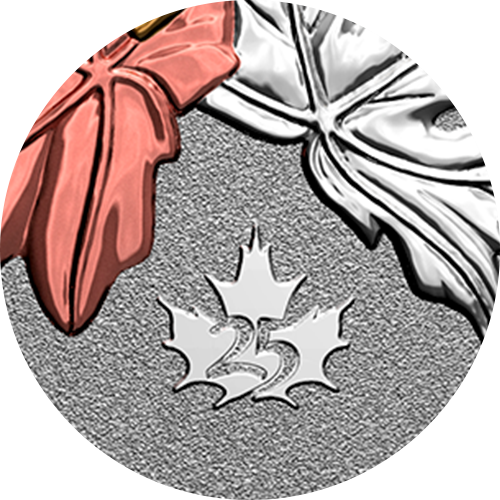 Special privy mark!
The 2021 edition of our annual maple leaf platinum coin includes a special privy mark in honour of the 25th anniversary of the maple tree's designation as the national arboreal emblem of Canada.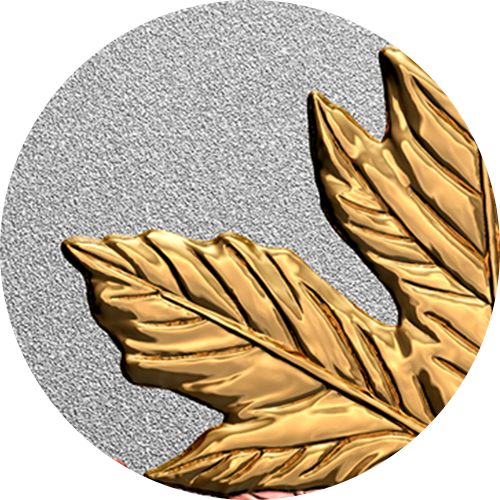 Reverse proof finish!
The coin's reverse proof finish ensures all eyes will be on the exquisitely sculpted leaves that shine bright against a frosted field.
Composition
99.95% pure platinum
Finish
Reverse proof with rose gold plating
Packaging
Your coin is encapsulated and presented in a Royal Canadian Mint-branded red wood lacquered case with black box.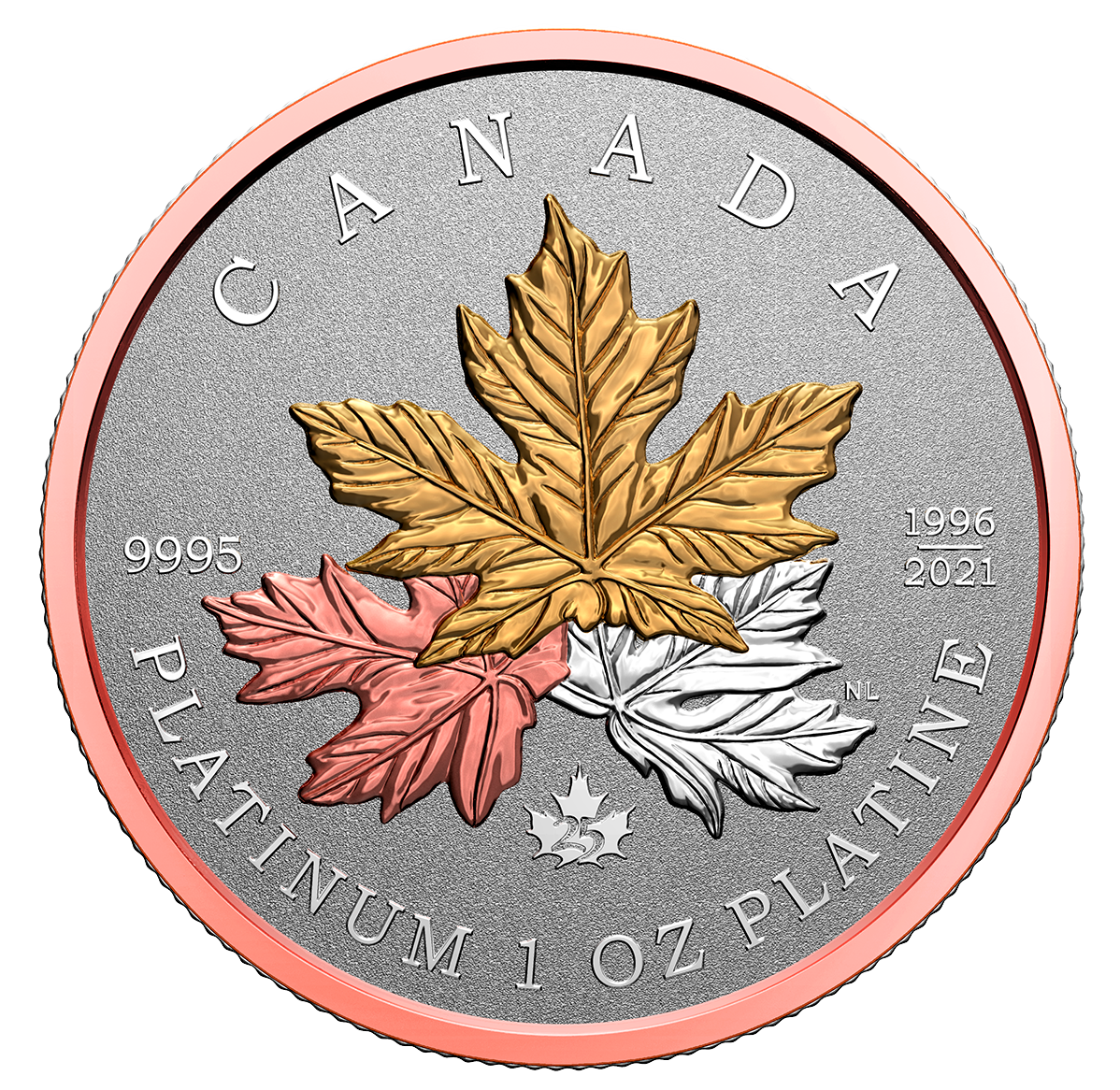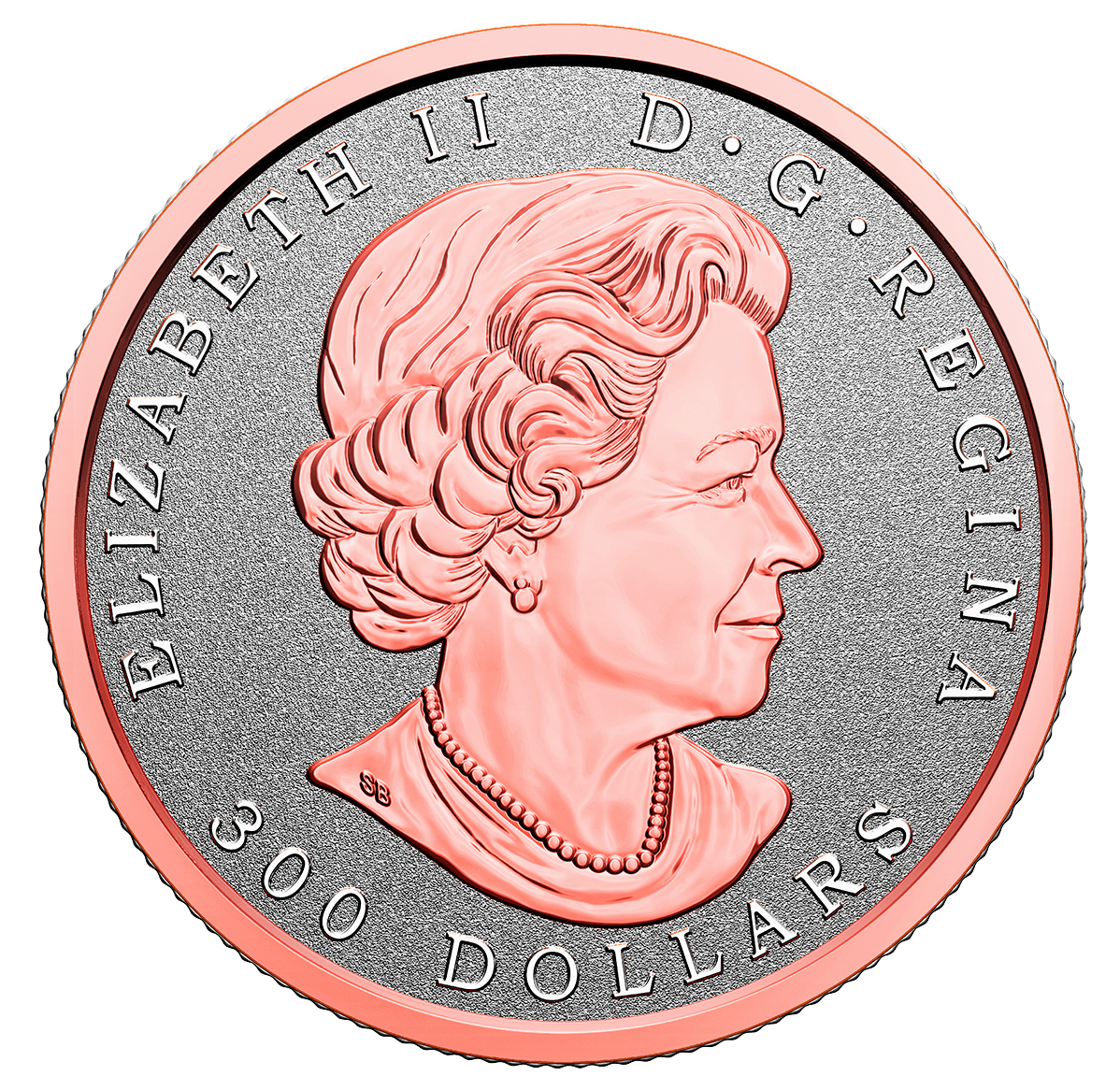 The reverse design by Canadian artist Nathalie Lagacé features a three-leaf arrangement that showcases the colourful natural beauty of the bigleaf maple (Acer macrophyllum). One leaf is plated with rose gold and the second with yellow gold, while the third leaf basks in the brilliant lustre of 99.95% platinum. A special privy mark celebrates the 25th anniversary of the proclamation recognizing the maple tree as Canada's arboreal emblem. Also enhanced with rose gold plating, the obverse features the effigy of Her Majesty Queen Elizabeth II by Susanna Blunt.
What do you want to know about this product?
Your product was successfully added to your collection.
The product could not be added