1 oz. Pure Gold Coin – 125th Anniversary of the Klondike Gold Rush
1 oz. Pure Gold Coin – 125th Anniversary of the Klondike Gold Rush
$2,958.36 USD
Pay up to 4 monthlyinstallments of $739.59 USD.
Masters Club:
40,000
Status:

CAN & US shipping only
A pure gold companion piece to the Klondike commemorative dollar.
The 125th anniversary of the Klondike Gold Rush is being marked on a commemorative circulation coin, whose design has been masterfully executed on this 1 oz. 99.99% pure gold coin. Meticulously sculpted to make a lasting impression, its reverse depicts the 1896 discovery that triggered an influx of gold rushers to the Klondike region, forever changing the land, its people and their traditional ways of living,in a manner that continues to be felt today.
An extraordinary gold rush portrait! This limited-edition collectible has a low worldwide mintage of just 450.
Special features:
Low mintage! This limited-edition collectible has a low worldwide mintage of just 450.
Includes serialized certificate! The Royal Canadian Mint certifies all of its collector coins.
No GST/HST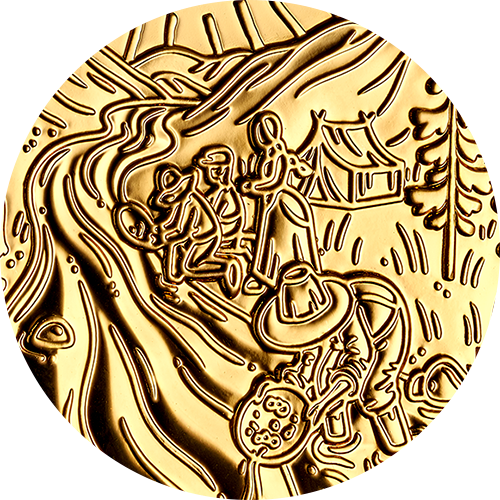 Revisit the Klondike
This year (2021) marks the 125th anniversary of the Klondike Gold Rush. The Klondike experience and its complicated legacy are explored on several coins issued in 2021, including this superb 1 oz. pure gold version ofthe 2021 $1 commemorative circulation coin.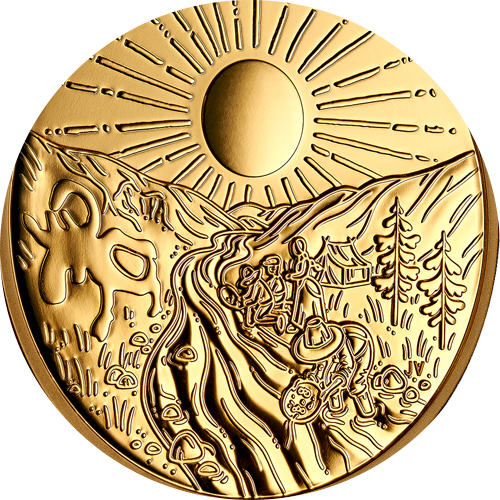 Visual storytelling
The reverse design combines multiple symbolic elements to present a more complete picture of the Klondike experience. It speaks to the four discoverers; the rugged landscape that awaited the 30,000 who flocked to what became Yukon; and the impact on First Nations whose traditional lifestyles were drastically altered by the arrival of the newcomers.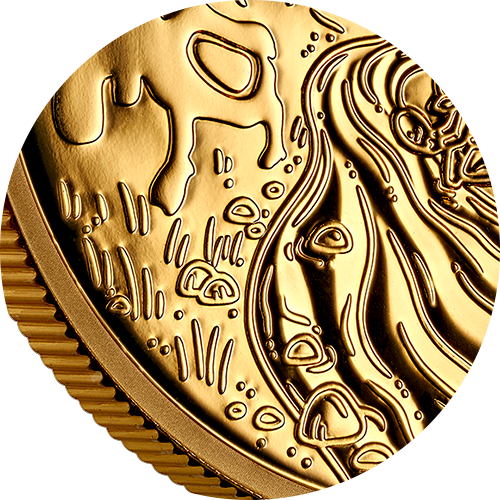 Incomparable gleam
An unforgettable work of art, your coin is meticulously crafted from one ounce of 99.99% pure gold and features a high-shine proof finish that accentuates every engraved detail on the coin's reverse.
Composition
99.99% pure gold
Packaging
The newest addition to your collection comes encapsulated and presented in a Royal Canadian Mint-branded clamshell with a black beauty box.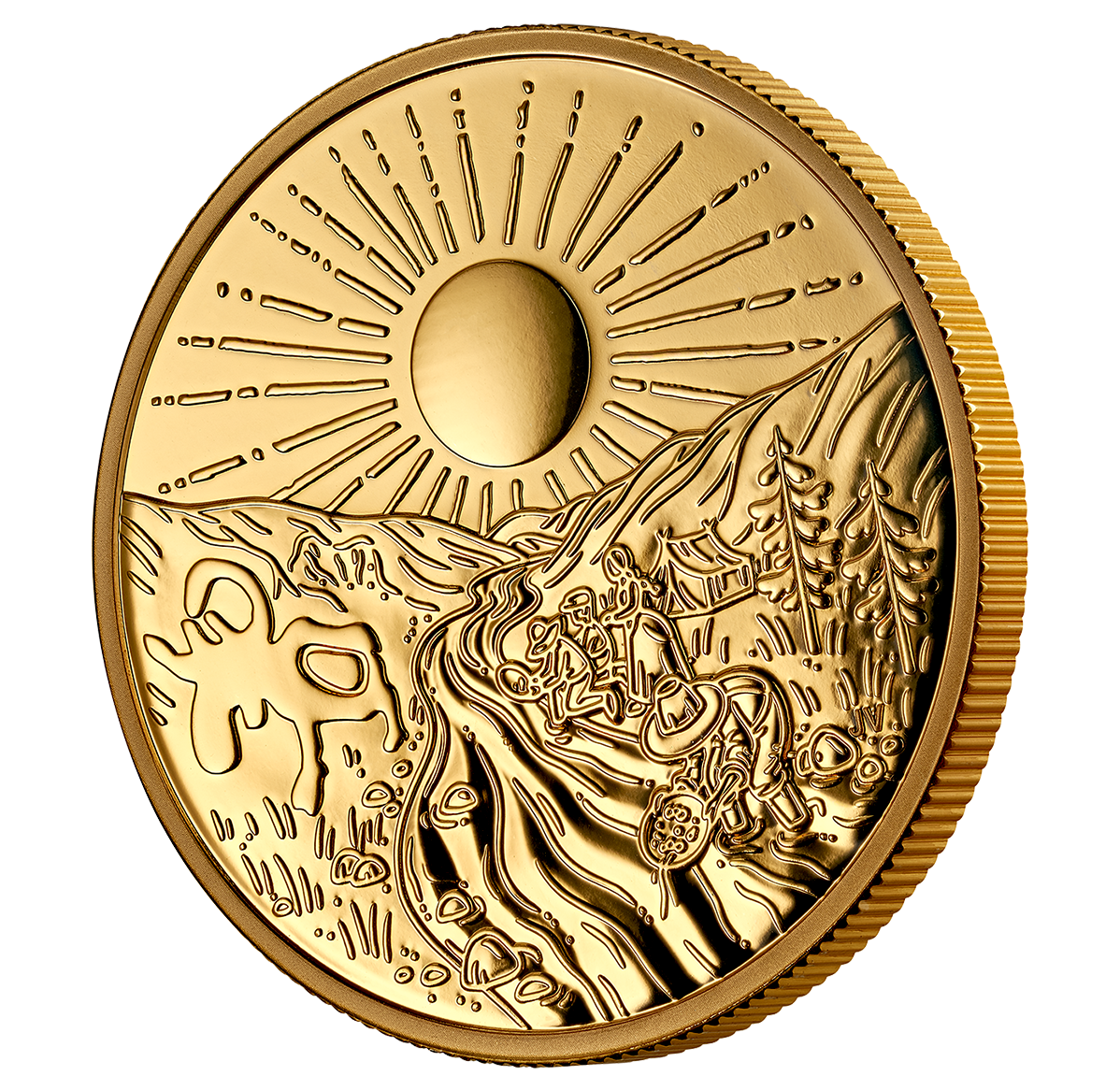 Designed by Canadian artist Jori van der Linde, the $1 coin's reverse features the artist's rendition of the gold discovery that set off the Klondike Gold Rush. Under the shining sun, Keish ("Skookum" Jim Mason), Shaaw Tlàa (Kate Carmack), Kàa Goox (Dawson Charlie), all of whom were of Lingít and Tagish descent, and George Carmack can be seen panning for gold at the edge of Gàh Dek (Rabbit Creek/BonanzaCreek). A powerful symbol of cultural revitalization, the pictorial symbol for Ëdhä Dädhëchą (Moosehide Slide) is highlighted inred and white on selectively coloured coins; it appears on the opposite side of the creek, and represents the Tr'ondëk Hwëch'in and their deep, abiding connection to the land. The obverse features the effigy of Her Majesty Queen Elizabeth II by Susanna Blunt.
What do you want to know about this product?
Your product was successfully added to your collection.
The product could not be added