1 oz. Pure Gold Piedfort Coin – Maple Leaf Celebration
1 oz. Pure Gold Piedfort Coin – Maple Leaf Celebration
$3,094.10 USD
Pay up to 4 monthlyinstallments of $773.53 USD.
Masters Club:
42,000
Status:

CAN & US shipping only
Availability:

Out of stock in stores
Own the first 1 oz. pure gold maple leaf piedfort coin.
For generations, Canada's arboreal emblem has been engraved on many of our coins, and it has come to be associated with minting firsts and milestones—including our first gold piedfort coin in 2010. Now, for 2021, the 2010 piedfort's mapleleaf makes its distinguished return on this prestigious collectible, which honours the past while simultaneously blazing a trail as our very first 1 oz. pure gold piedfort coin.
A new milestone! Celebrate Canada's arboreal emblem with our first 1 oz. pure gold piedfort coin.
Special features:
A piedfort "first"! Introducing the first 1 oz. 99.99% pure gold piedfort coin from the Royal Canadian Mint. It is about twice the thickness of a standard gold coin.
A 2021 anniversary! Part of our 2021 Arboreal Anniversary Collection, which celebrates the 25th anniversary of the maple tree as Canada's national arboreal emblem.
Limited mintage! A low mintage of only 500 worldwide adds exclusivity to an already exquisite showpiece.
Includes serialized certificate! While the Royal Canadian Mint certifies all of its collector coins, every coin in the 2021 Arboreal Anniversary Collection—including this one—comes with a custom colour certificate.
No GST/HST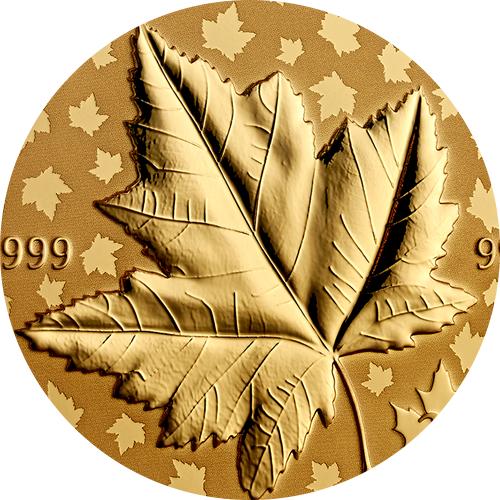 A distinctly Canadian design
The reverse design is similar to the one that graced our first maple leaf piedfort coins in 2010. Its classically rendered maple leaf is both timeless and elegant, as evidenced by its gleaming appearance on this 2021 collectible.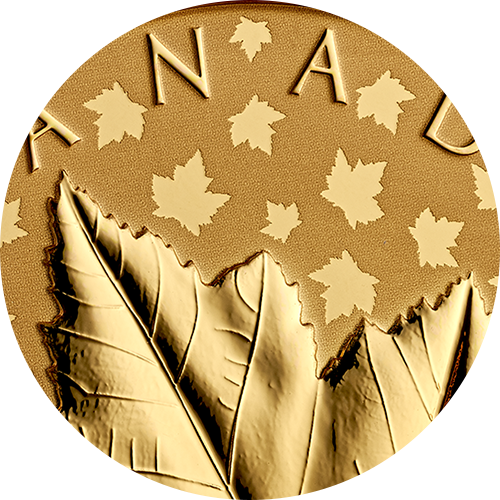 Maple field pattern
A reverse proof finish ensures all eyes are on your coin's maple leaf, which is backed by a dazzling field pattern—an added feature for 2021! As seen on both the obverse and reverse, the array of engraved maple leaves truly stands out against the matte background.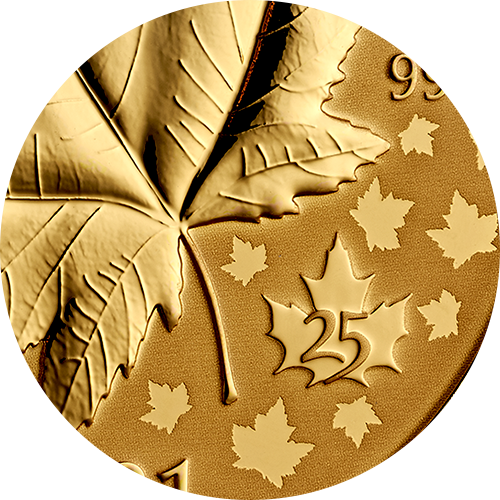 Maple privy mark
The reverse features the "25" maple leaf privy mark that is the unifying feature of the 2021 Arboreal Anniversary Collection.
Composition
99.99% pure gold
Finish
Modified reverse proof
Packaging
Your coin is encapsulated and presented in a Royal Canadian Mint-branded clamshell with a black beauty box and a custom colour certificate.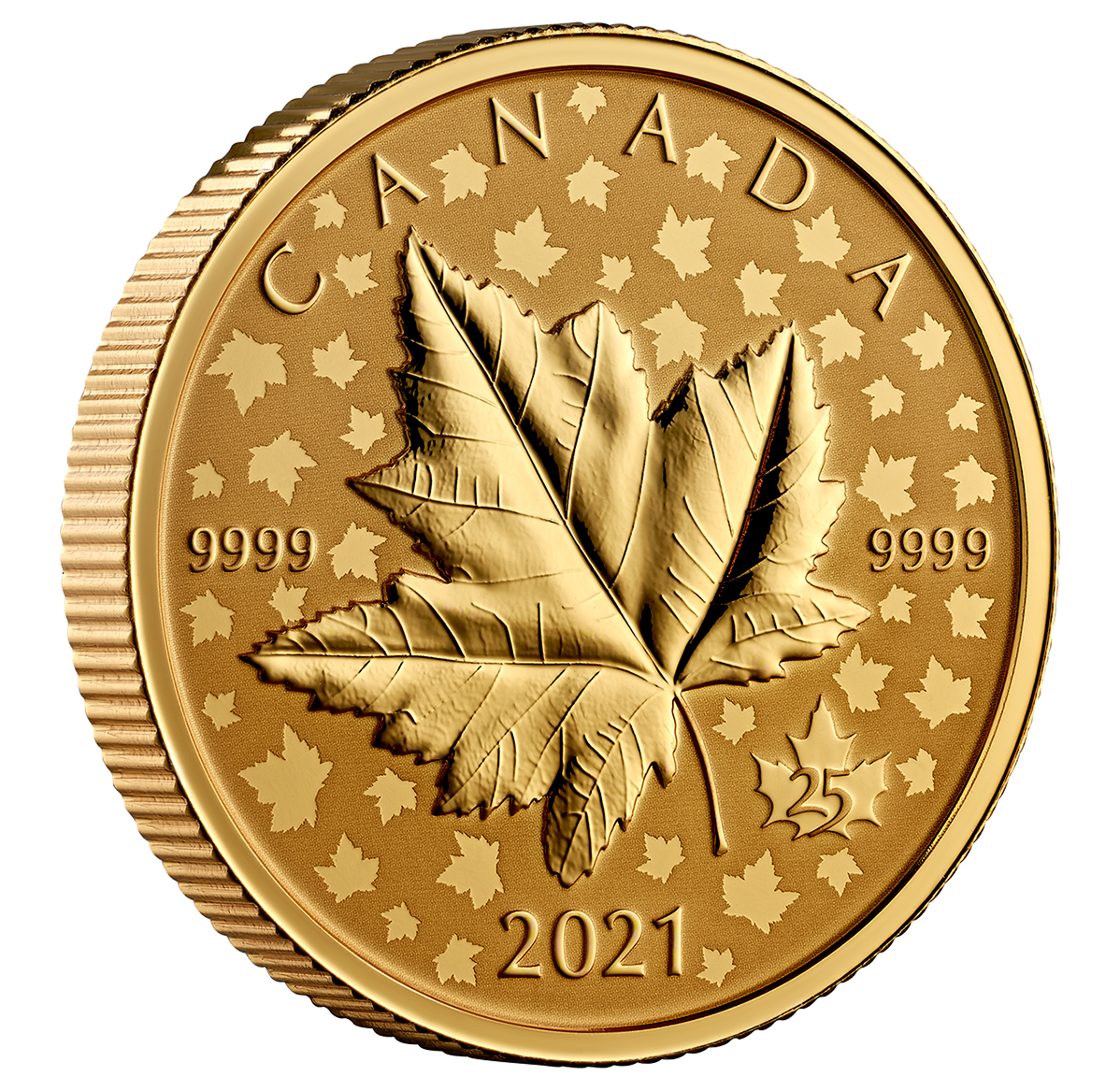 Reverse
Royal Canadian Mint engravers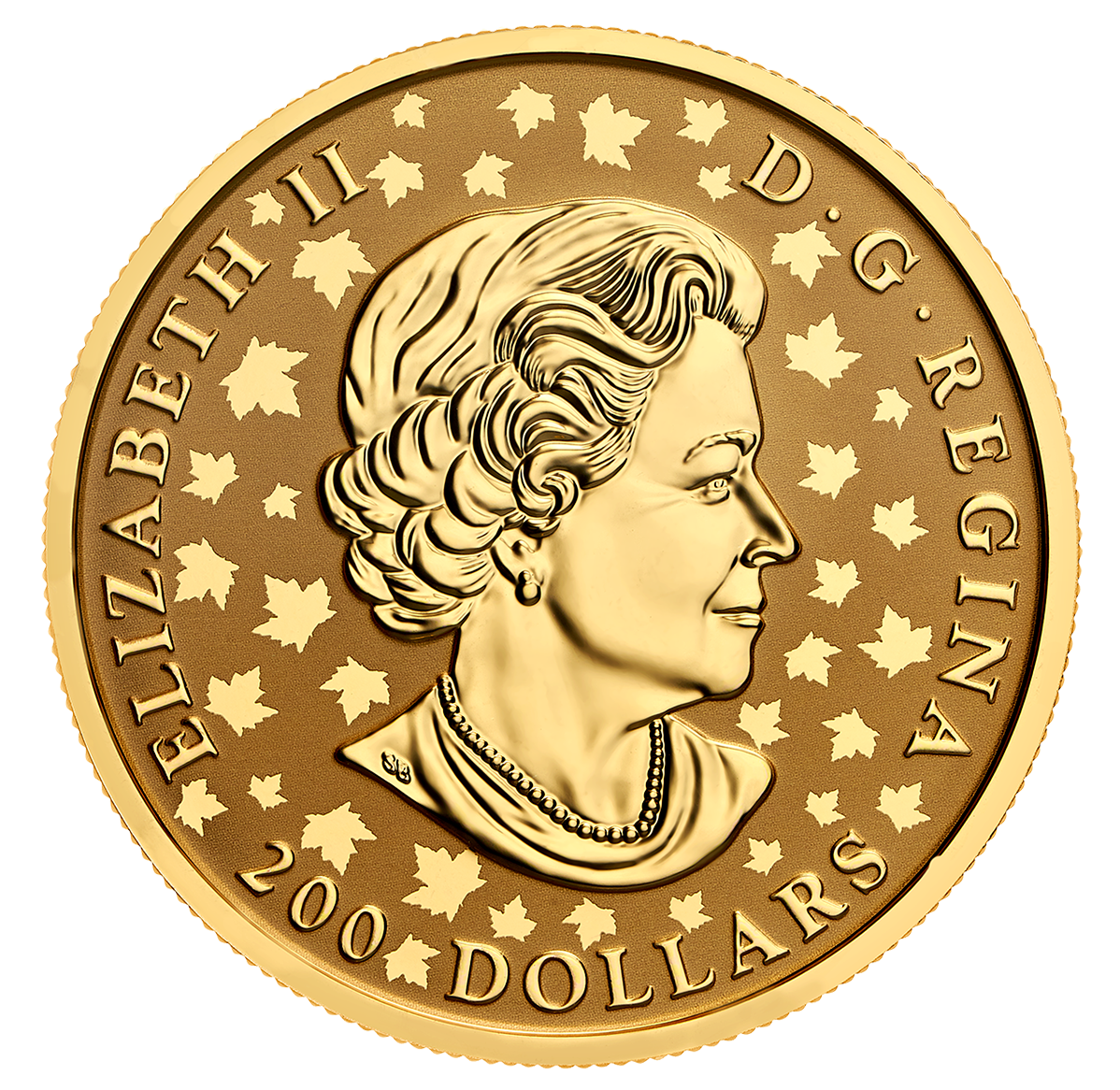 A spectacular maple celebration, your piedfort coin's reverse features a classically rendered leaf from a red maple (Acer rubrum) tree. Along with the word "CANADA", the gold purity standard of "9999" and the year "2021", the reverse includes a maple leaf privy mark denoting the 25th anniversary of Canada's national arboreal emblem, the maple tree (Acer). Enhanced by the coin's reverseproof finish, a maple leaf field pattern dazzles on both the reverse and the obverse, which features the effigy of Her Majesty Queen Elizabeth II by Susanna Blunt.
What do you want to know about this product?
Your product was successfully added to your collection.
The product could not be added