1 oz. Pure Silver Pysanka Coin
1 oz. Pure Silver Pysanka Coin
Masters Club:
1,400
Status:

CAN & US shipping only
Be the first to own this egg-shaped celebration of spring.
A collector favourite! An egg-shaped symbol of rebirth and renewal, the pysanka is both a cherished cultural expression and a centuries-old rite of spring.
The meaning of each colour and symbol has evolved over time, but on this pysanka coin, layers of art are mixed with 99.99% pure silver to express good will and celebrate a season of new beginnings.
All our previous pysanka coins sold out quickly, so don't miss your opportunity to own the 2021 edition!
A best-seller every year. This is our sixth pure silver pysanka coin and all previous ones sold out quickly. Don't miss out!

Limited worldwide mintage. The 2021 pure silver pysanka is a limited-edition piece with a worldwide mintage of 5,000 coins.
Keep or share. A great addition to any collection, this special keepsake also makes a great gift for spring celebrations.
Includes serialized certificate. The Royal Canadian Mint certifies all of its collector coins.
No GST/HST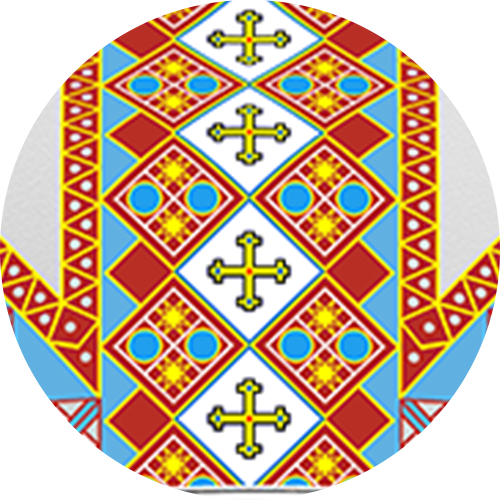 A springtime tradition
Celebrate Ukrainian-Canadian culture with this pure silver pysanka coin! Crafted in 1 oz. of 99.99% pure silver, this egg-shaped coin showcases a traditional art form that is colourful and rich in symbolism.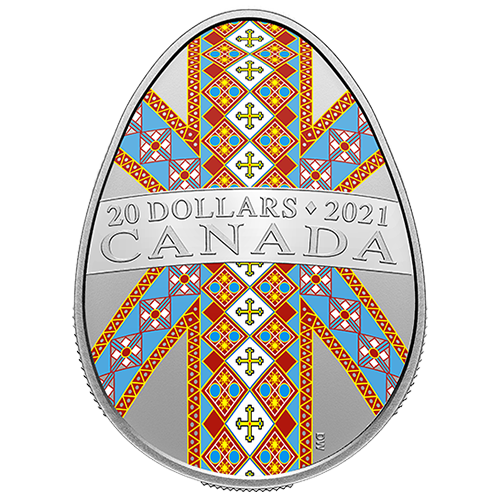 Selective colour and silver
The colours of a pysanka have meaning, too. The reverse design smoothly transitions between vibrant colours and the unmistakable shine of 99.99% pure silver.
Composition
99.99% pure silver
Edge
Interrupted serrations
Packaging
Your coin is encapsulated and presented in a Royal Canadian Mint-branded clamshell with a black beauty box.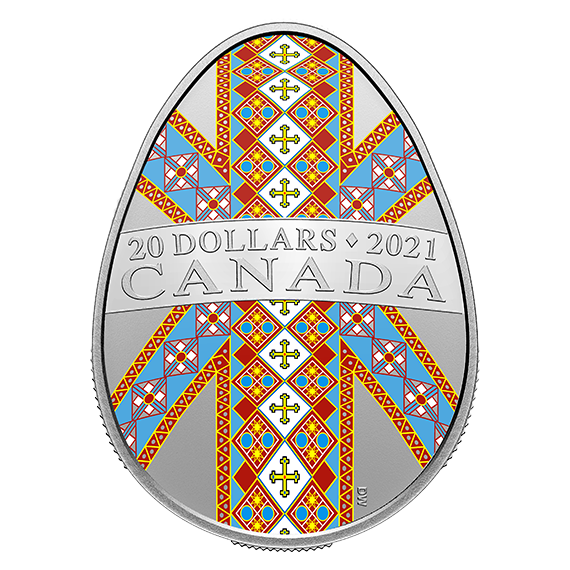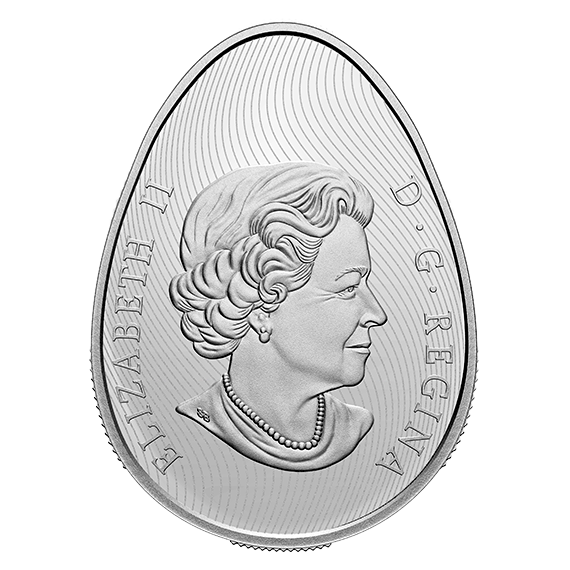 The reverse features an original pysanka design by Canadian artist Dave Wasylyshen. An ancient symbol of sun and fire, beginnings and endings, the cross appears in both 'T' and 'X' form to signify crossroads and the four corners of the world. Other traditional motifs include ribbons to represent eternity/harmony; diamonds, triangles and dots that represent knowledge, wisdom and stars; and ladders and waves that represent prosperity and everlasting life. The colours are also symbolic, with blue representing the sky and good health; red for passion and happiness; and yellow for purity and light. The obverse features the effigy of Her Majesty Queen Elizabeth II by Susanna Blunt.
What do you want to know about this product?
Your product was successfully added to your collection.
The product could not be added