1 oz. Pure Silver Spherical Coin - Mars
1 oz. Pure Silver Spherical Coin - Mars
Masters Club:
1,600
Status:

CAN & US shipping only
Availability:

Out of stock in stores
From MDM! A spherical Mars coin!
This beautiful 1 oz. pure silver coin is dedicated to the fourth planet from the Sun - Mars. In English, Mars carries the name of the Roman god of war and is often referred to as the Red Planet. The latter refers to the effect of the iron oxide prevalent on Mars's surface, which gives it a reddish appearance distinctive among the astronomical bodies visible to the naked eye.
A round, spherical 99.9%pure silver red Mars coin. A must have for your collection.
Special features:
Includes certificate of authenticity! Includes a certificate of authenticity from the World Coin Association.
Limited mintage worldwide! Your coin has a limited mintage worldwide of only 1,999.
1 oz. 99.9% pure silver!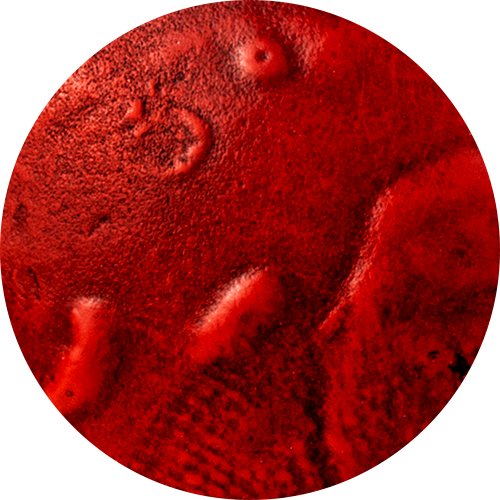 Antique finish and red colour spray
A realistic Mars surface on your coin comes to life through a combination of antique finish and red colour spray.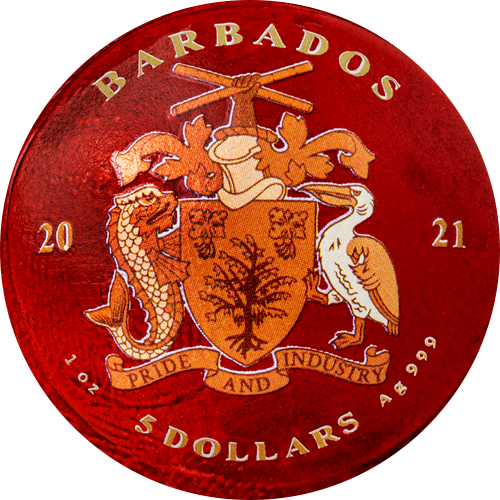 Stunning coat of arms
The Coat of Arms on your coin was applied using a highly innovative water transfer print!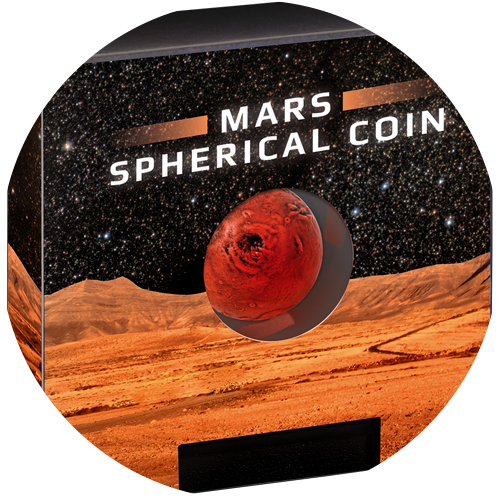 Premium display packaging
With a floating frame, you have constant visibility of your coin.
Composition
99.9% pure silver
Country of issue
Barbados
What do you want to know about this product?
Your product was successfully added to your collection.
The product could not be added