1 oz. Ultra-High Relief 99.999% Pure Gold Coin – Purely Brilliant Collection: Forevermark Black Label Oval
1 oz. Ultra-High Relief 99.999% Pure Gold Coin – Purely Brilliant Collection: Forevermark Black Label Oval
$3,845.88 USD
Pay up to 5 monthlyinstallments of $769.18 USD.
Masters Club:
52,000
Status:

CAN & US shipping only
Availability:

Out of stock in stores
Ultra high relief, ultra pure gold and a diamond that represents the height of elegance!
The third gem in our Purely Brilliant collection! A fashionable oval cut diamond is one of the most sparkling cuts of all and a true showstopper, especially on this exquisite 99.999% pure gold coin.
With any oval cut diamond, the gem's radiance is augmented by its elongated shape. And on this coin, the unmatched beauty of a 0.24 carat Forevermark Black Label oval diamond is further heightened by Ultra High Relief (UHR) engraving, which lifts the embedded stone and brings it closer to the light for maximum sparkle.
A gorgeous diamond-and-gold combination that is the epitome of sophistication.
The Forevermark promise. Marked by the promise of superior beauty, utmost purity and responsible sourcing, each Forevermark diamond adds maximum clarity, brilliance and light to your collection.
A Canadian diamond. Like the square (2019) and round (2020) cut diamonds featured on previous Purely Brilliant coins, this piece's oval cut diamond centrepiece was unearthed at the Victor Diamond Mine in Northern Ontario.
A rare gem. Only 350 of these jewellery-inspired, diamond-and-gold masterpieces will be available worldwide.
Two certificates of authenticity. Your coin comes in a wooden case packaged in a graphic beauty box. You also get TWO serialized certificates of authenticity: one from the Royal Canadian Mint, and one for the diamond provided by Crossworks Manufacturing.
©Forevermark 2021. Forevermark ® are Trade Marks used under license from De Beers Group.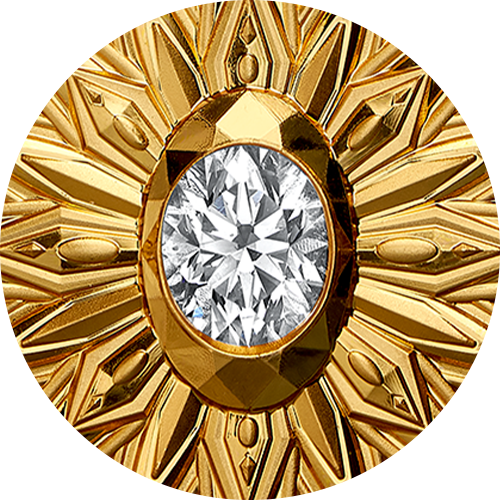 Oval cut diamond
An OVAL cut diamond adds sparkle to the third coin in our Purely Brilliant collection. In partnership with Canada's premier diamantaire, Crossworks Manufacturing, each coin in the Purely Brilliant collection features a Forevermark Black Label diamond in a patented cut that unleashes the spectacular beauty and fire within.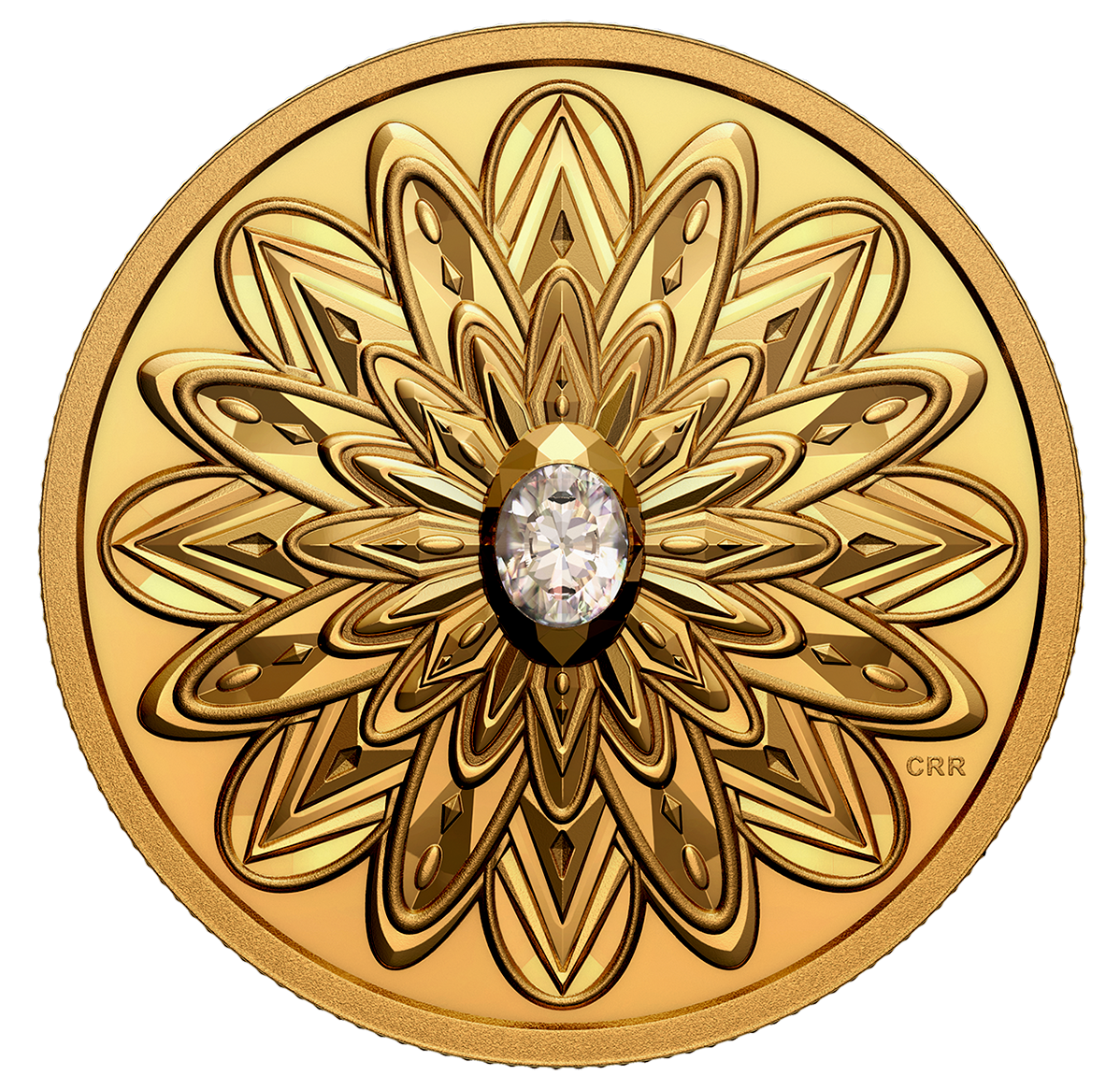 Three luxury features
Your coin combines three of the most luxurious coin features in one unforgettable design:
A 0.24-carat Forevermark Black Label diamond;
99.999% (five nines) pure gold, the height of gold purity; and
Ultra High Relief (UHR) engraving for a design with unparalleled height and depth.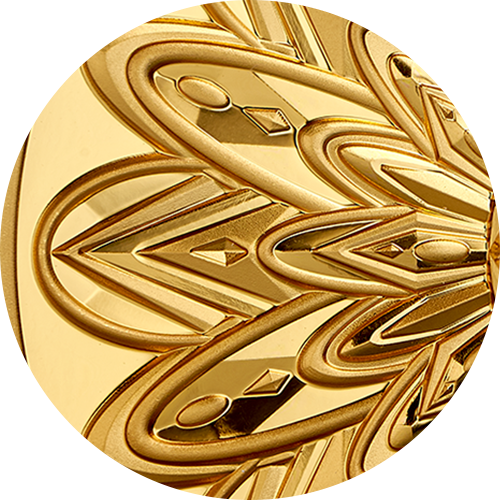 Ultra refined gold
Your coin is meticulously crafted in 1 oz. 99.999% pure gold (five nines)—the ultimate in gold purity and refined luxury.
Composition
99.999% pure gold
Packaging
Your coin is encapsulated and presented in a Royal Canadian Mint-branded wooden case with a graphic beauty box.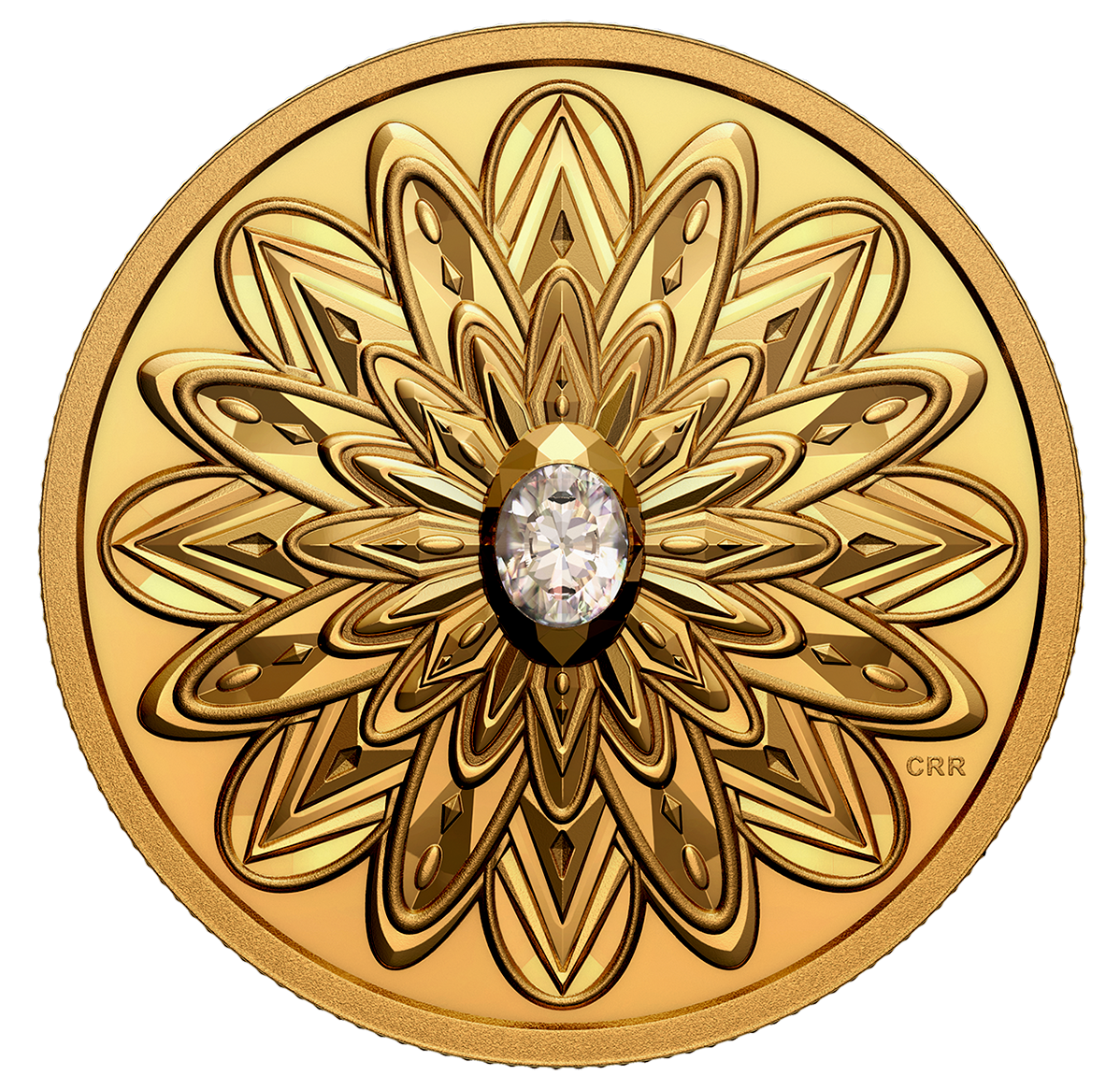 Reverse
Chris and Rosina Reid of Three Degrees Creative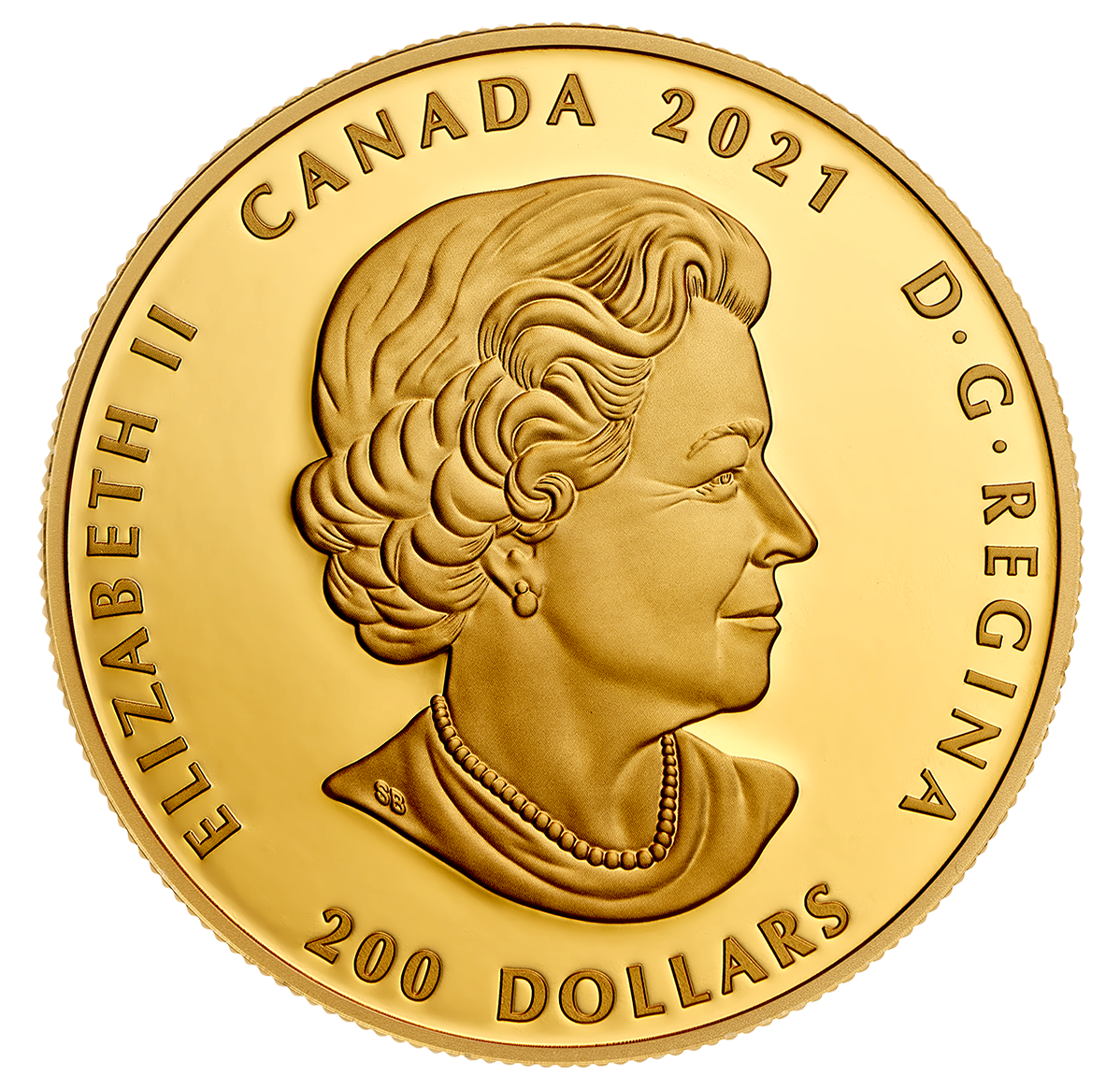 The reverse design by Chris and Rosina Reid of Three Degrees Creative is inspired by the 0.24 carat Forevermark Black Label oval cut diamond centrepiece. The engraved arrangement is an artistic interpretation of the diamond's light performance and features rising layers of geometric shapes engraved in ultra high relief (UHR). The obverse features the effigy of Her Majesty Queen Elizabeth II by Susanna Blunt.
What do you want to know about this product?
Your product was successfully added to your collection.
The product could not be added