5 oz. Pure Silver Coin - The Avro Arrow
5 oz. Pure Silver Coin - The Avro Arrow
Masters Club:
5,700
Status:

CAN & US shipping only
Availability:

Out of stock in stores
The Avro Arrow lives on in our hearts, and on this 5 oz. pure silver coin.
It was a made-in-Canada marvel that was ahead of its time. Designed to fly higher and faster than any other aircraft in the 1950s, the Avro CF-105 Arrow put Canada on the cutting edge of aviation technology. Despite the project's cancellation in 1959, the Arrow's legacy endures. And on this 5 oz. fine silver coin, we imagine the supersonic fighter jet taking to the skies once more, while on the ground, its shadow represents those who took Canada's spirit of innovation to new heights.
A symbol of Canadian innovation and ingenuity, the Avro Arrow lives on in our hearts and on this STUNNING 5 oz. fine silver coin.
Special features:
5 oz. Fine silver! Your coin is crafted from 5 oz. of 99.99% pure silver and features a mirror-like proof finish for maximum shine.
Low mintage! Only 1,000 of these coins are available worldwide.
Includes serialized certificate! The Royal Canadian Mint certifies all of its collector coins.
No GST/HST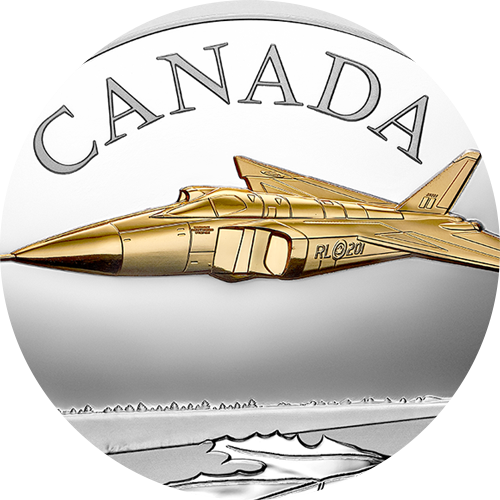 The Avro Arrow
Celebrate Canadian innovation and ingenuity with this 5 oz. fine silver coin, which highlights the story of the Avro CF-105 Arrow.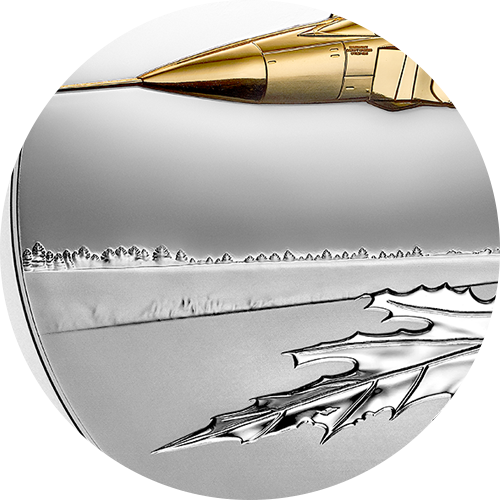 A tribute to the innovators
Our depiction of the Arrow casts a uniquely shaped shadow on your coin's reverse. It's a powerful tribute to the Canadians who designed and built the most advanced fighter jet of its time.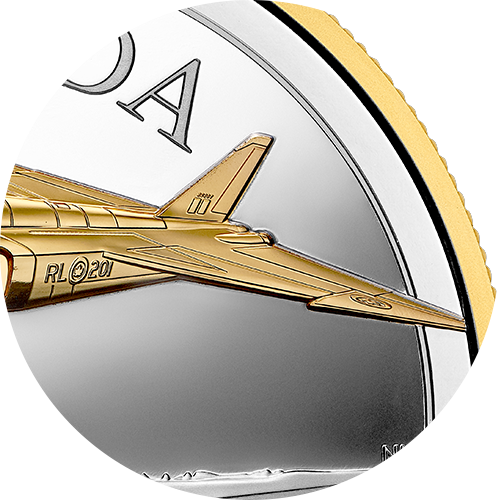 Gold plating
Selective gold plating adds a dazzling gleam to our finely engraved homage to the Arrow. It's an upscale feature that gives you the best of both worlds, silver and gold, and it creates a striking contrast.
Composition
99.99 % pure silver with selective gold plating
Packaging
Your coin is encapsulated and presented in a Royal Canadian Mint-branded clamshell with a black beauty box.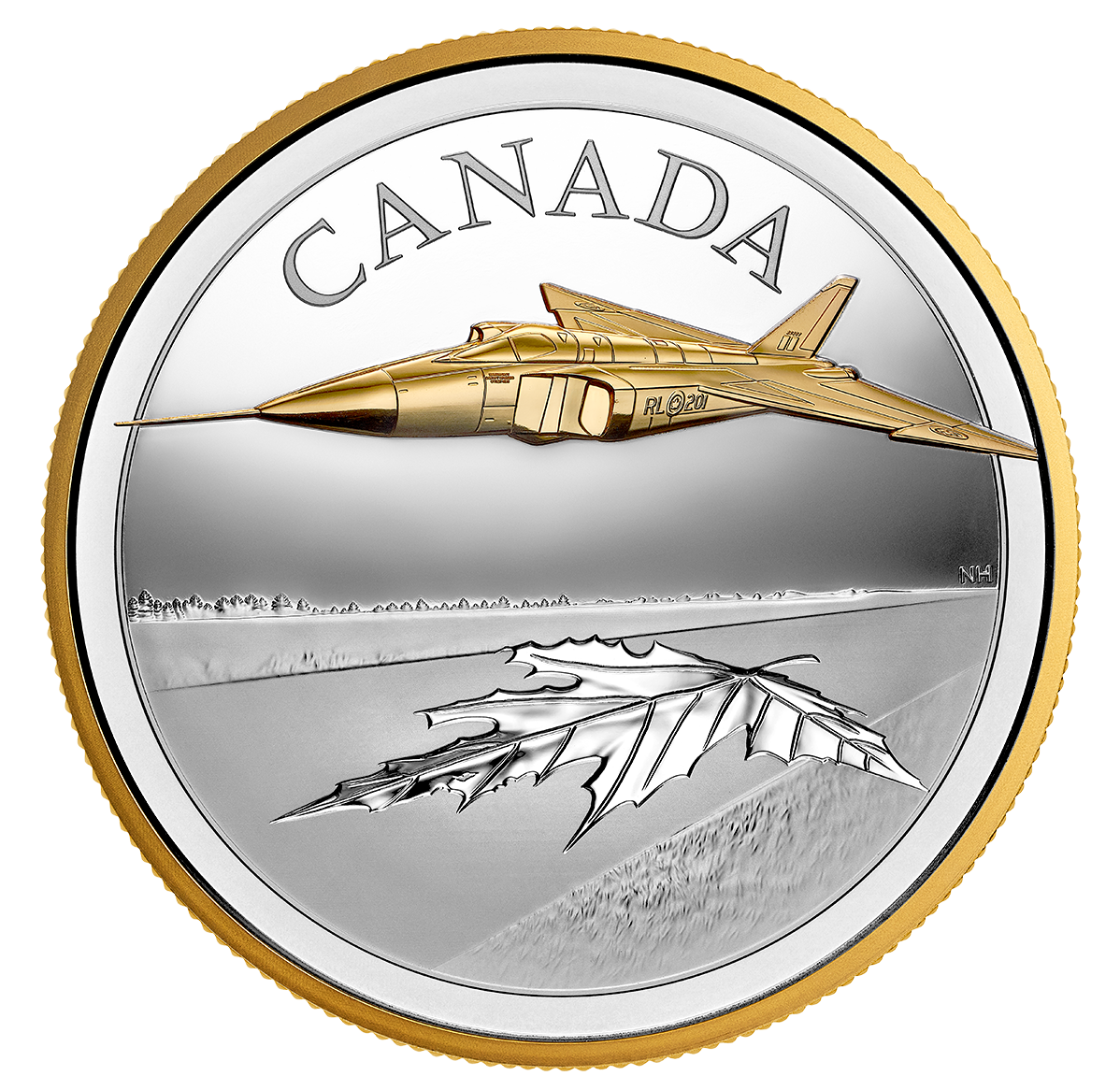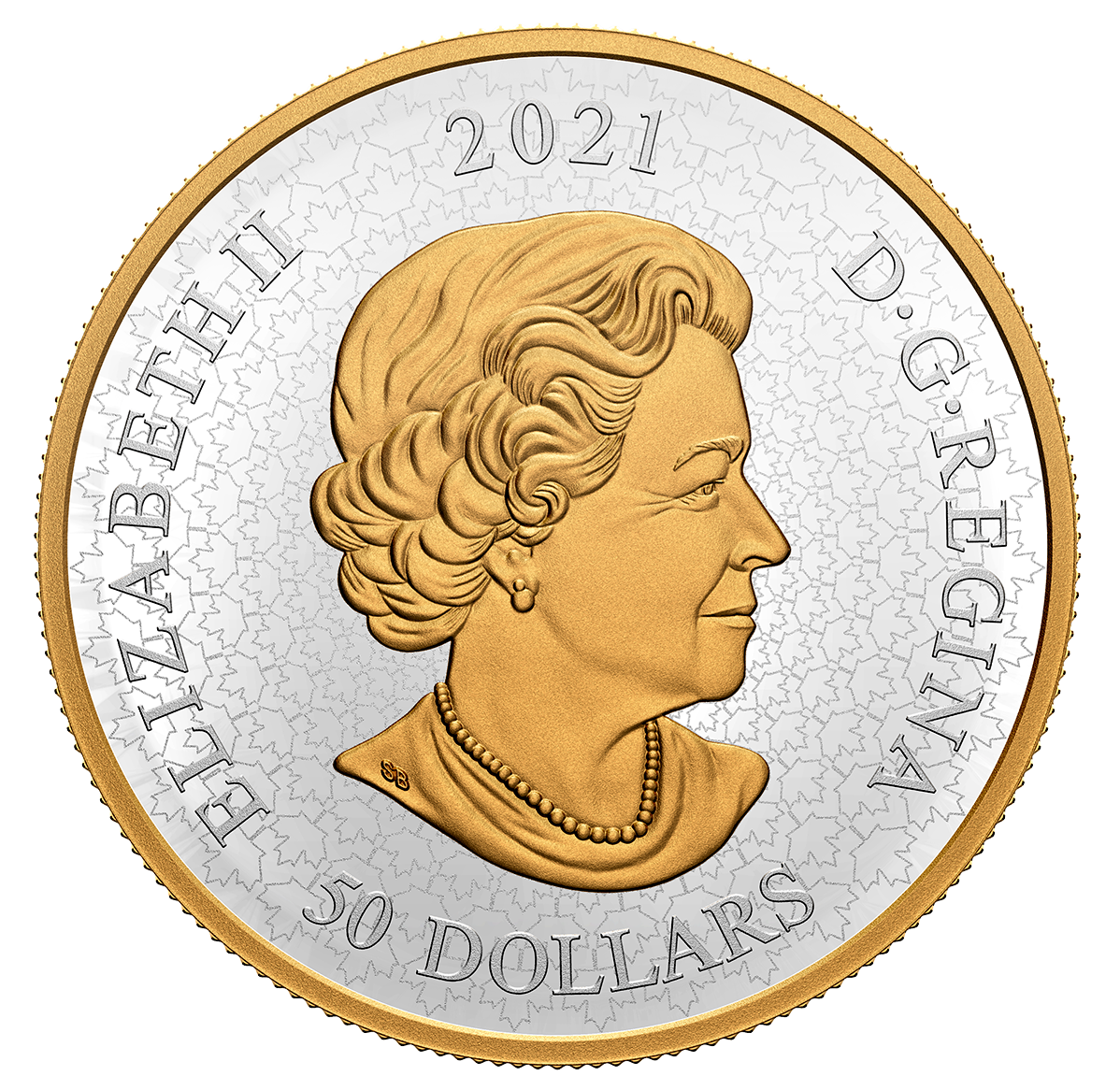 Designed by Canadian artist Neil Hamelin, your coin's reverse is an artistic tribute to Canada's most famous aircraft, the Avro CF-105 Arrow.The gold-plated supersonic interceptor jet appears to be too fast and too powerful to be contained on the reverse, where a unique perspective emphasizes its sleek profile. On the runway, the maple leaf-shaped shadow pays homage to the innovators who designed and built the iconic Arrow, which was, and remains, the pride of Canada. The obverse features a maple leaf pattern and the effigy of Her Majesty Queen Elizabeth II by Susanna Blunt.
Flying high:
In 1953, A.V. Roe Canada Ltd. was commissioned to develop a supersonic interceptor that would bolster North America's air defences during the Cold War. Production began at the company's facilities in the town of Malton, Ontario, and on October 4, 1957, the first Arrow, RL-201, was unveiled to great fanfare. After a successful first flight on March 25, 1958, four more prototypes were completed, plus one Arrow Mk. 2. The twin-engine, delta-winged Arrow was hailed as a technological triumph; it was the first production aircraft to adopt a fly-by-wireflight control system, while the newly developed Iroquois PS-13 turbojet engine would have allowed itto fly at a speed exceeding Mach 2—twice the speed of sound. But the program was cancelled on February 20, 1959. All prototypes, models, plans and equipment were ordered destroyed, though some surviving pieces can be found in Canadian museums.
What do you want to know about this product?
Your product was successfully added to your collection.
The product could not be added