99.999% Pure Gold Coin - Canadian Wildlife Portraits: The Caribou
99.999% Pure Gold Coin - Canadian Wildlife Portraits: The Caribou
Masters Club:
45,000
Status:

CAN & US shipping only
Availability:

Out of stock in stores
The caribou is the subject of our 2021 .99999 pure gold animal portrait.
One of our most iconic creatures is the caribou, an antlered resident of our untamed landscapes and a cornerstone of Indigenous culture. Its strength and resilience, as well as its agility and beauty, make it a fitting emblem of Canada itself. Its image never ceases to inspire, especially when captured in exceptionally fine detail and in the highest standard of gold purity (99.999% of five 9s), as seen on this numismatic work of art.
Yours to own: A magnificent 'five nines' portrait that is sure to inspire.
Special features:
Third coin: This is Coin #3 in an annual wildlife-themed celebration that began with the cougar in 2019.
The height of gold purity: A gold purity level of 99.999% ("five nines") makes this one of the purest gold coins in the world.
Low mintage: Mintage is set to 450 coins available to collectors worldwide.
Includes serialized certificate: The Royal Canadian Mint certifies all of its collector coins.
No GST/HST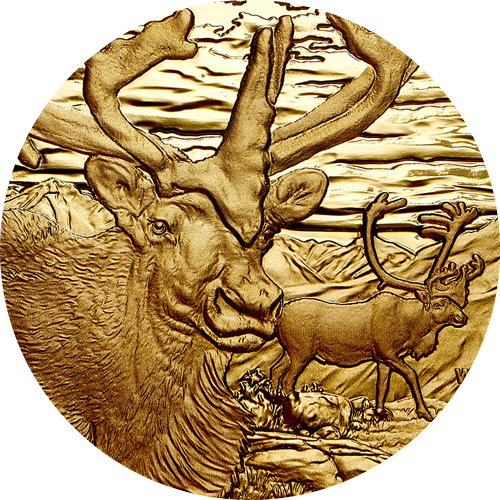 An icon
By combining two different views, this design captures the majesty of the caribou and conveys its strength, even at rest.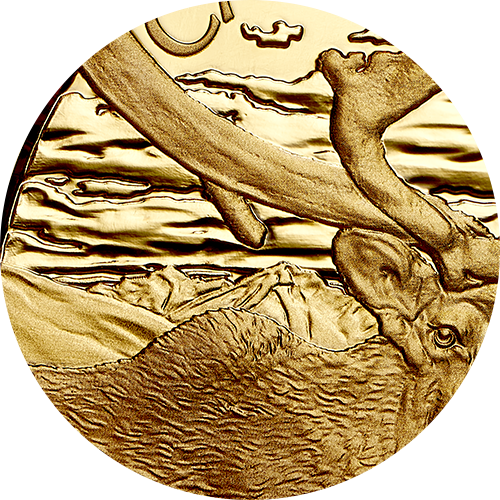 Detailed art
Every coin in this series is a limited-edition work of art that features strong textural details and subtle artistic nuances, all precisely engraved on a premium gold piece.
Composition
99.999% pure gold
Packaging
Your coin is encapsulated and presented in a Royal Canadian Mint-branded clamshell with a black beauty box.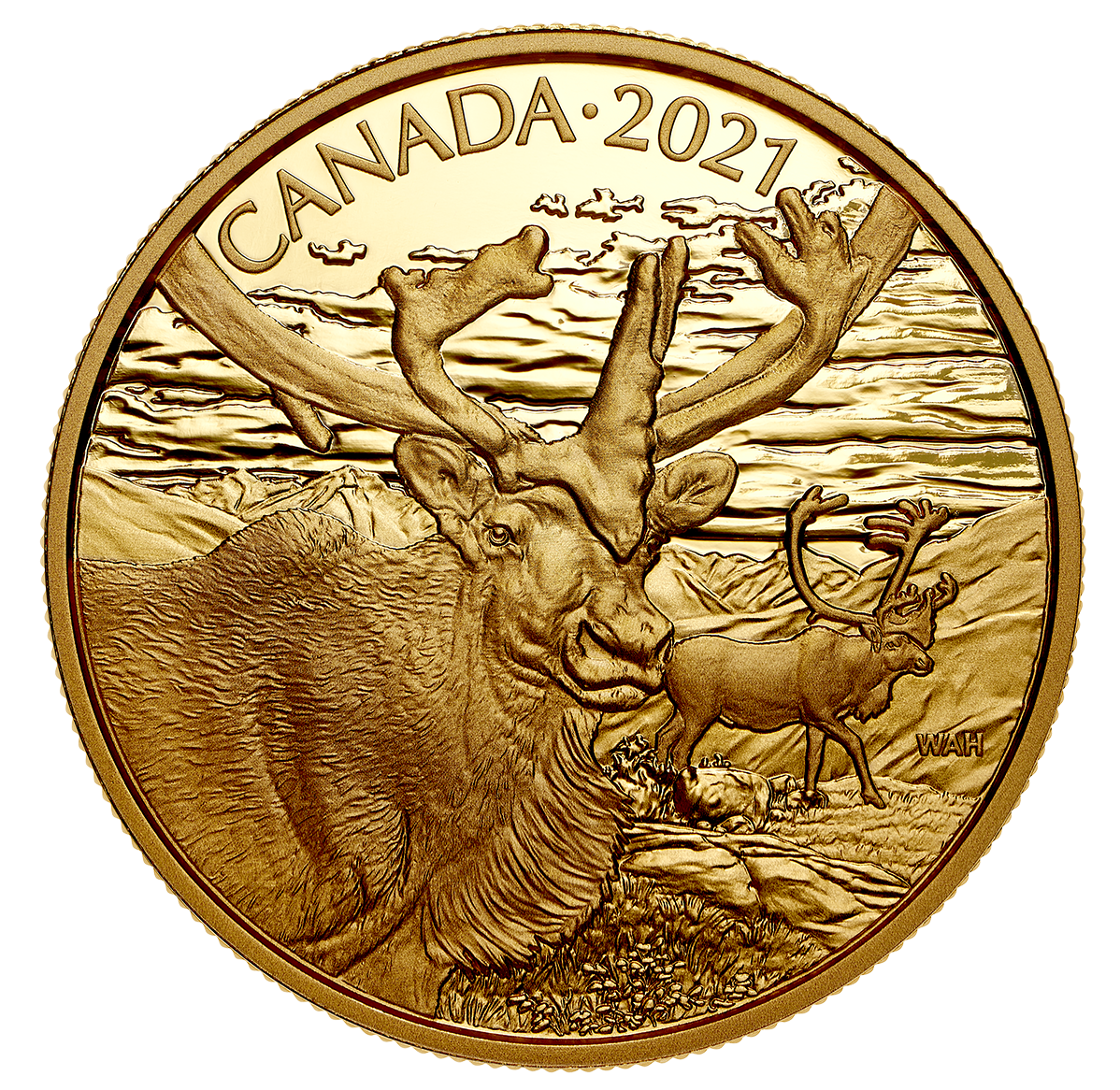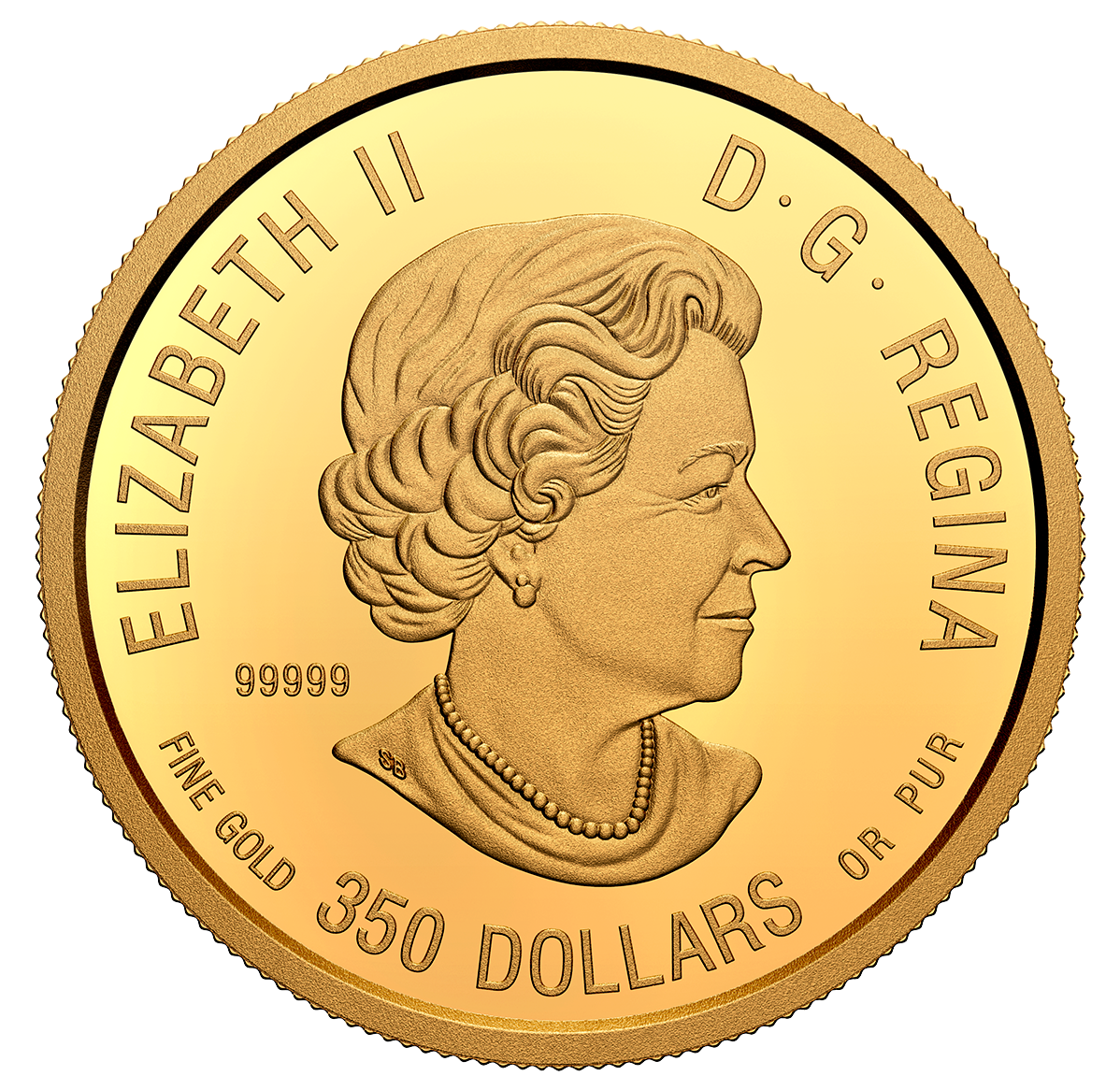 Designed by Canadian wildlife artist W. Allan Hancock, your coin's reverse captures the majesty of the caribou (Rangifer tarandus)in an equally majestic alpine landscape. A close view allows for a detailed view of the caribou's features, especially the antlers that reach up to the partly cloudy sky, while a second caribou steps into sight in the distance. Also engraved on the reverse arethe word "CANADA" and the year "2021". The obverse features the effigy of Her Majesty Queen Elizabeth II by Susanna Blunt.
What do you want to know about this product?
Your product was successfully added to your collection.
The product could not be added