99.999% Pure Gold Coin - Peace Dollar
99.999% Pure Gold Coin - Peace Dollar
Masters Club:
41,000
Status:

CAN & US shipping only
Availability:

Out of stock in stores
Celebrate Canada's legacy as a nation of peace with the 2021 Peace Dollar!
Our nation is widely known for its dedication to peace, and that commitment – as well as its legacy – has been handed down and cherished by each new generation of Canadians. It was Canadian Lester B. Pearson who, in his capacity as Canadian Secretary of State for External Affairs, organized the very first UN peacekeeping force in 1957. His efforts earned him a Nobel Peace Prize and helped cement Canada's reputation as both a peacekeeping and peace-loving nation. That vision holds true today, as Canada continues to advocate for peace and freedom the world over.
Our continued commitment to peace.
Special Features:
Reverse proof finish: A stunning reverse proof finish puts the spotlight squarely on the brilliant relief, which looks extra-luminous against a matte field.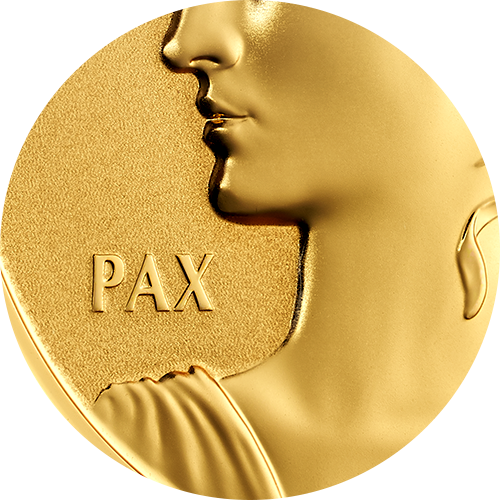 Ultra high relief
Your coin is a soaring celebration of peace thanks to ultra-high relief engraving, which lifts the design to new heights while giving it extra depth and lustre.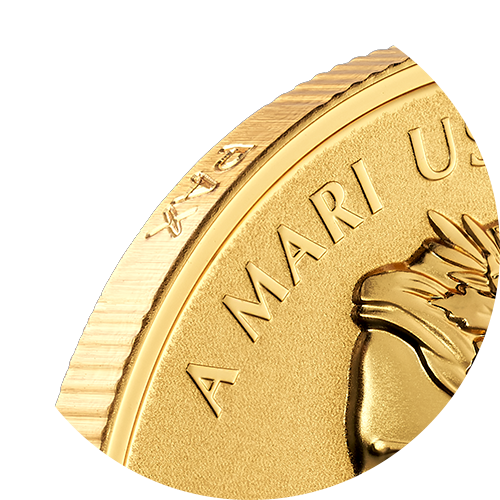 Edge lettering
The celebration of peace on the reverse spills onto the coin's edge, where the Latin word "PAX" (peace) is engraved in a repeating pattern.
Composition
99.999% pure gold
Edge
Interrupted serrations
Packaging
Your coin is encapsulated and presented in a Royal Canadian Mint-branded clamshell with a black beauty box.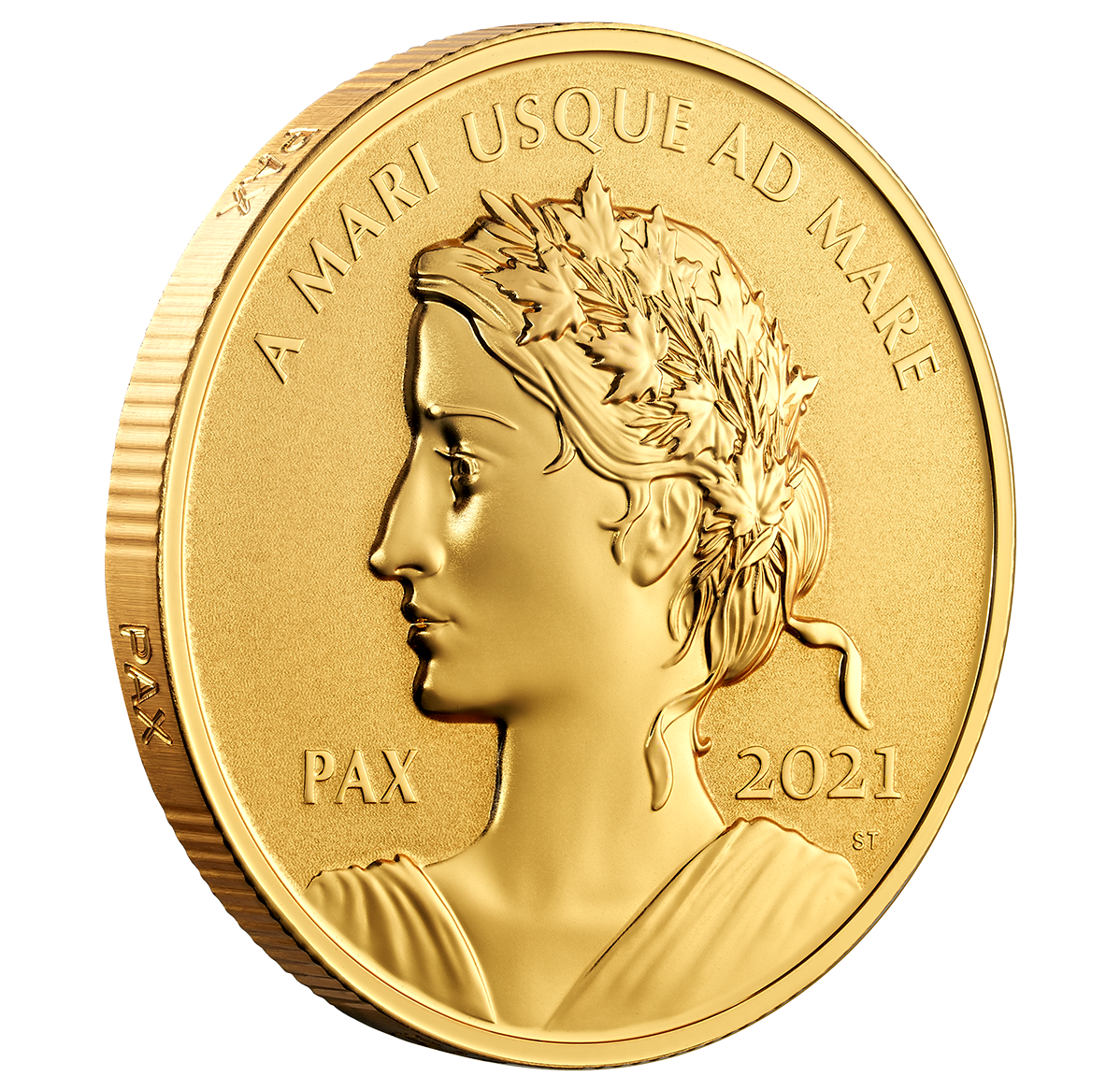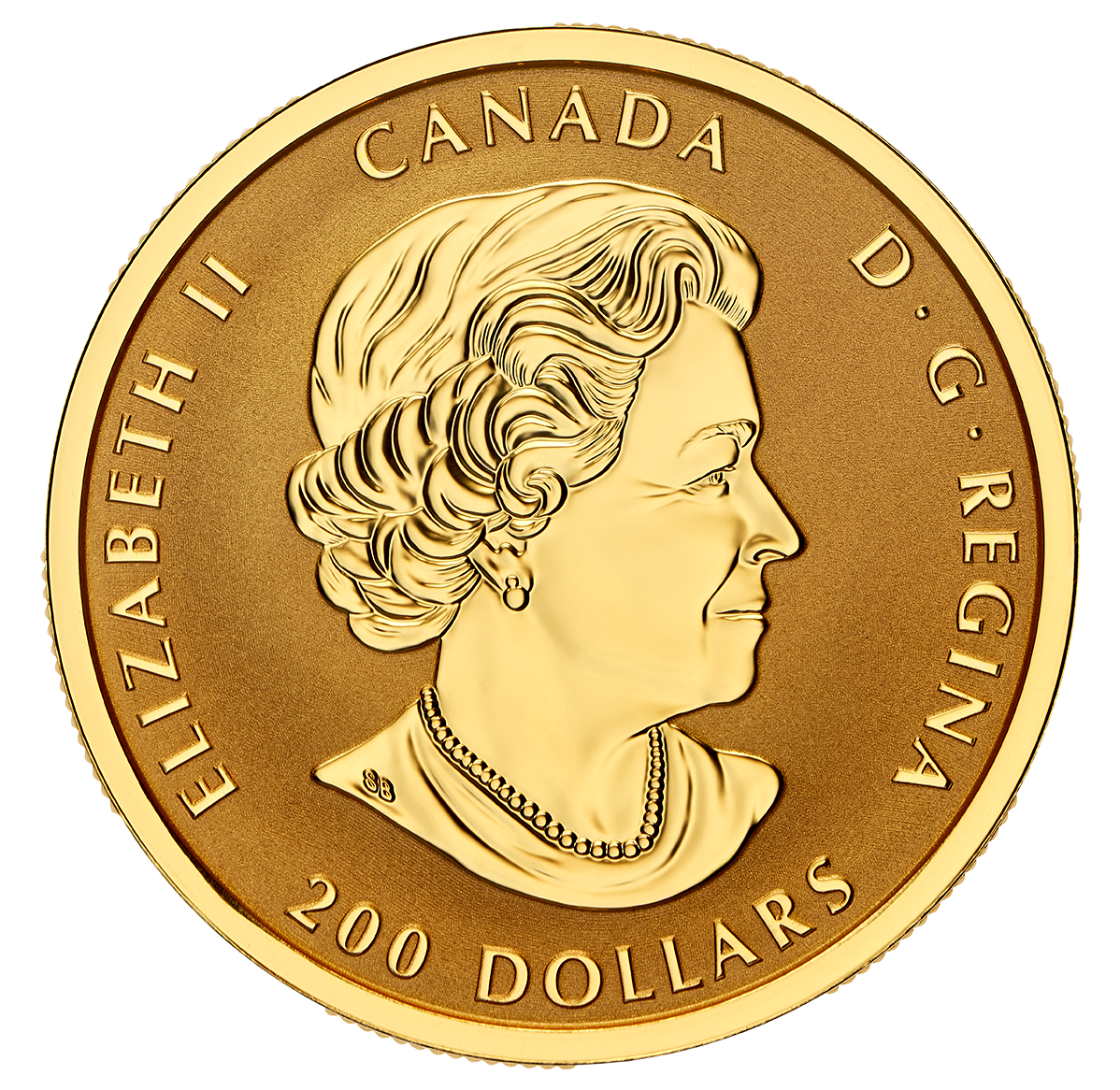 The reverse design features the profile of Lady Peace, crowned with maple leaves. Her visage is accompanied by "PAX 2021" and Canada's national motto "A MARI USQUE AD MARE" (From Sea to Sea). The coin also bears edge lettering with the Latin word "PAX", which means peace. The obverse features the effigy of Her Majesty Queen Elizabeth II by Susanna Blunt.
What do you want to know about this product?
Your product was successfully added to your collection.
The product could not be added