Pure Silver EHR Coin – Lake Louise
Pure Silver EHR Coin – Lake Louise
$257.81 USD
Pay up to 4 monthlyinstallments of $64.45 USD.
Masters Club:
3,500
Status:

CAN & US shipping only
New use of EHR technology! The Canadian Rockies rise to new heights on this pure silver coin.
Turquoise waters, snow-capped mountains and unparalleled alpine scenery—the beauty of Lake Louise is legendary, and this pure silver coin celebrates all the geographic elements that make it one of Canada's great treasures! Never before has the Canadian landscape been rendered so realistically as on this coin's reverse. Its design features an overhead view of the Lake Louise area, and while Extraordinarily High Relief (EHR) technology sends the Canadian Rockies soaring to new heights, beautiful Lake Louise is unmissable thanks to coloured enamel that highlights the crown jewel of Banff National Park.
A new RCM benchmark: This is the highest relief we've ever achieved on a 50 mm coin.
Special features:
An RCM first! This marks the first time Extraordinarily High Relief (EHR) has been applied to a 50 mm coin.
Another RCM first: In addition to the EHR technology, the RCM was able to frost the top of the mountain peaks and glaciers to give them asilvery, snow-capped appearance
An R&D innovation! This mesmerizing combination of topographic mapping, EHR and selective enamelling is the product of close collaboration between our engineering and engraving teams, who spared no effort in their attempt to create the most realistic rendering possible.
Low mintage! Only 3,000 are available to collectors and geography enthusiasts worldwide. Don't miss out—order your coin today!
Includes serialized certificate! The Royal Canadian Mint certifies all of its collector coins.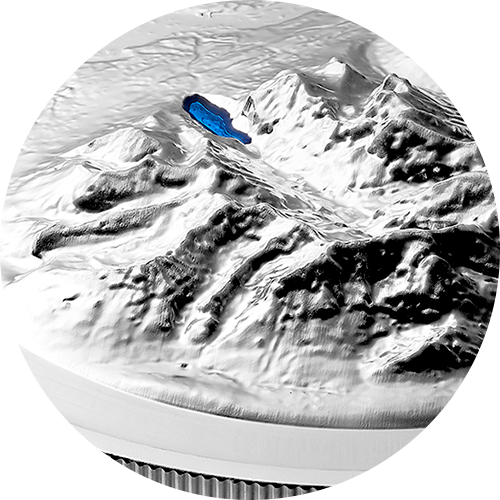 Innovative use of EHR technology
For a more realistic rendering of the terrain,your coin's reverse mixes sunken relief (Lake Louise) and EHR technology (Canadian Rockies) that adds extra height.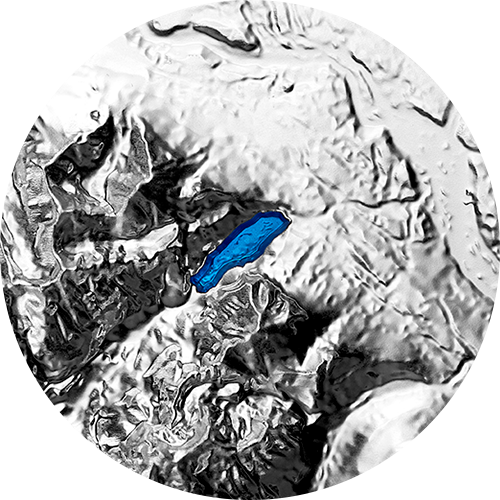 Turquoise "waters"
One of Canada's most photogenic locations, Lake Louise is famous for its turquoise waters that are re-created here using translucent coloured enamel over engraved relief.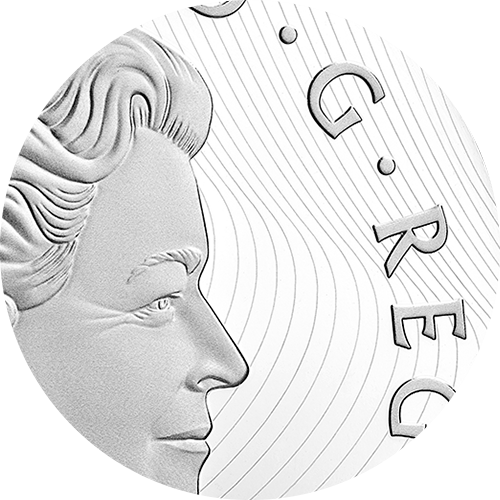 Geography on both sides
The geography theme extends to your coin's obverse, which shares the same field pattern as the reverse's outer rim. This pattern consists of contour lines that typically illustrate relief on a topographic map.
Composition
99.99 % pure silver
Packaging
Your coin is encapsulated and presented in a Royal Canadian Mint-branded clamshell with a black beauty box.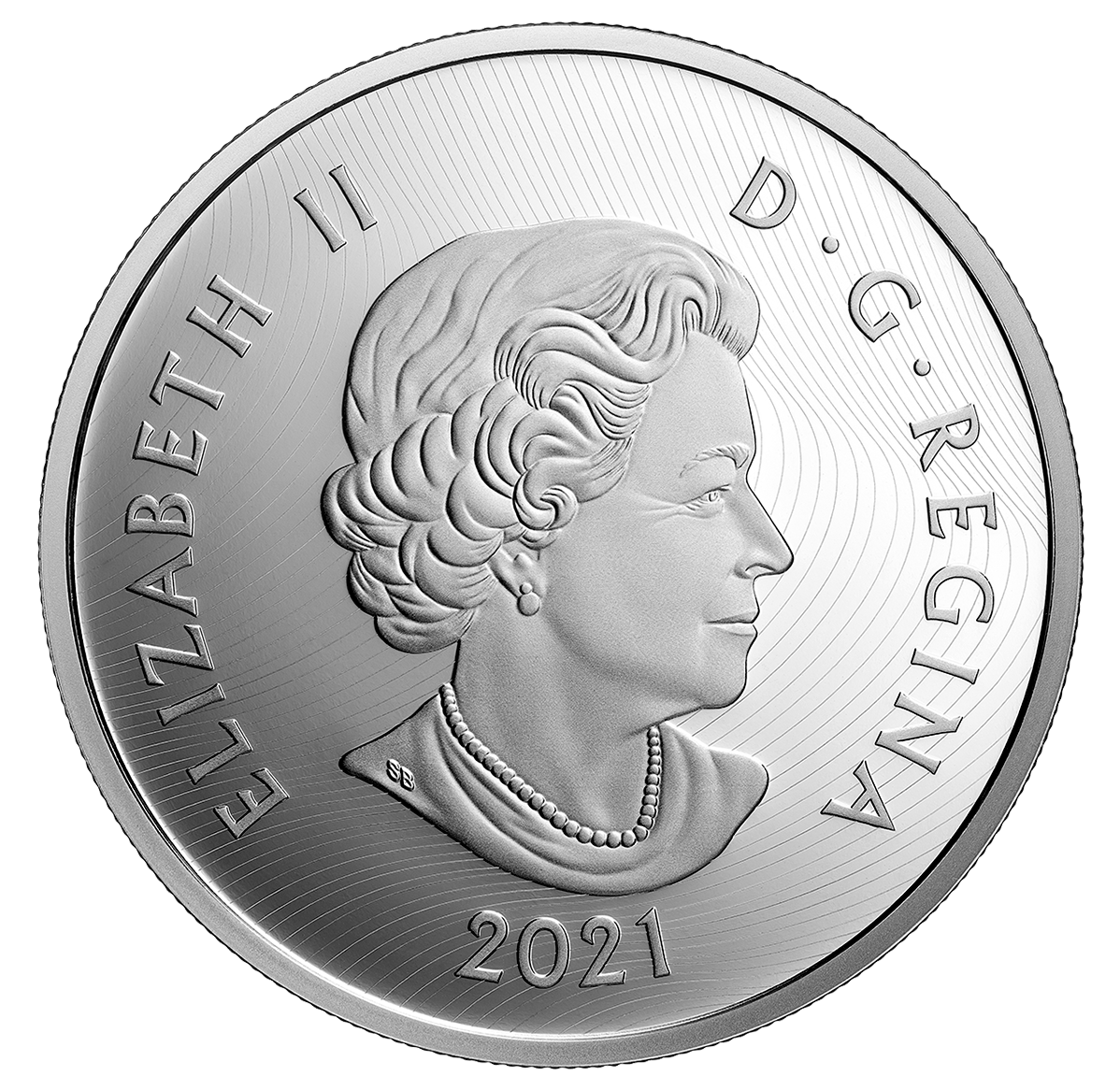 Based on elevation modelling, your coin's reverse features Extraordinary High Relief (EHR) technology that adds height to this realistic rendering of the terrain surrounding Lake Louise in Banff National Park (Alberta), in the Canadian Rockies. Glaciers and mountain peaks are frosted to create a silvery snow-capped effect. Lake Louise is struck incuse and filled in with translucent colour enamel that mimics its famous turquoise waters. Inspired by topographic maps, contour lines form a field pattern that frames the reverse and continues onthe obverse, which features the effigy of Her Majesty Queen Elizabeth II by Susanna Blunt.
Credit: N051W117_AVE_DSM (JAXA)
What do you want to know about this product?
Your product was successfully added to your collection.
The product could not be added