SUBSCRIPTION ONLY - 5 oz. Pure Silver Coin with Rose Gold Plating - 2018 Big Coin Series: 1-Cent Piece
SUBSCRIPTION ONLY - 5 oz. Pure Silver Coin with Rose Gold Plating - 2018 Big Coin Series: 1-Cent Piece
Masters Club:
5,600
Status:

CAN & US shipping only
Availability:

Out of stock in stores
PREVIOUS BIG COINS SOLD OUT! Order yours today before they are all gone!
Celebrate the history and artistry of Canadian circulation coinage with this pure silver 1-cent piece—part of the Royal Canadian Mint's 7-coin series featuring current and historical Canadian circulation coins selectively rose gold-plated.

STUNNING! An important addition for any collector interested in Canadian minting history! Order today!
Special features:
ICONIC "PENNY"! Your 5-ounce "penny" features G.E. Kruger-Gray's maple leaf twig, originally introduced in 1937.
SELECTIVE ROSE GOLD PLATING! Special selective rose gold plating technique allows your coin's engraved elements to shine, adding visual interest to the iconic design!
SEVENTH AND FINAL COIN IN THE SERIES! Your 1-cent coin is the last in our exciting 7-coin series of 5-ounce pure silver versions of current and historical Canadiancirculation coinage!
5 OUNCES PURE SILVER! Your coin is crafted from five ounces 99.99% puresilver!
LARGE DIAMETER! Your coin has a diameter of 65.25 mm and a nominal metal weight of 157.6 grams! The ideal diameter and weight for such a beautiful design!
SERIALIZED CERTIFICATE! Your coin includes a serialized certificate!
LOW MINTAGE! Limited to 1,434 coins worldwide.
GST/HST EXEMPT! Your coin is GST/HST exempt.
Design:
Your Canadian 1-cent coin is 99.99% pure silver, with a diameter of 65 millimetres and a weight of 157.6 grams (5 ounces). The reverse features G.E. Kruger-Gray's iconic maple leaf twig. The engraved leaves and twig are selectively rose gold-plated. The reverse is also engraved with the word "CANADA" and the face value of "1 CENT". The obverse features the effigy of Her Majesty QueenElizabeth II by Susanna Blunt. Her Majesty's portrait is rose gold-plated.
Packaging
Your coin is encapsulated and presented in aRoyal Canadian Mint-branded maroon clamshell with graphic beauty box.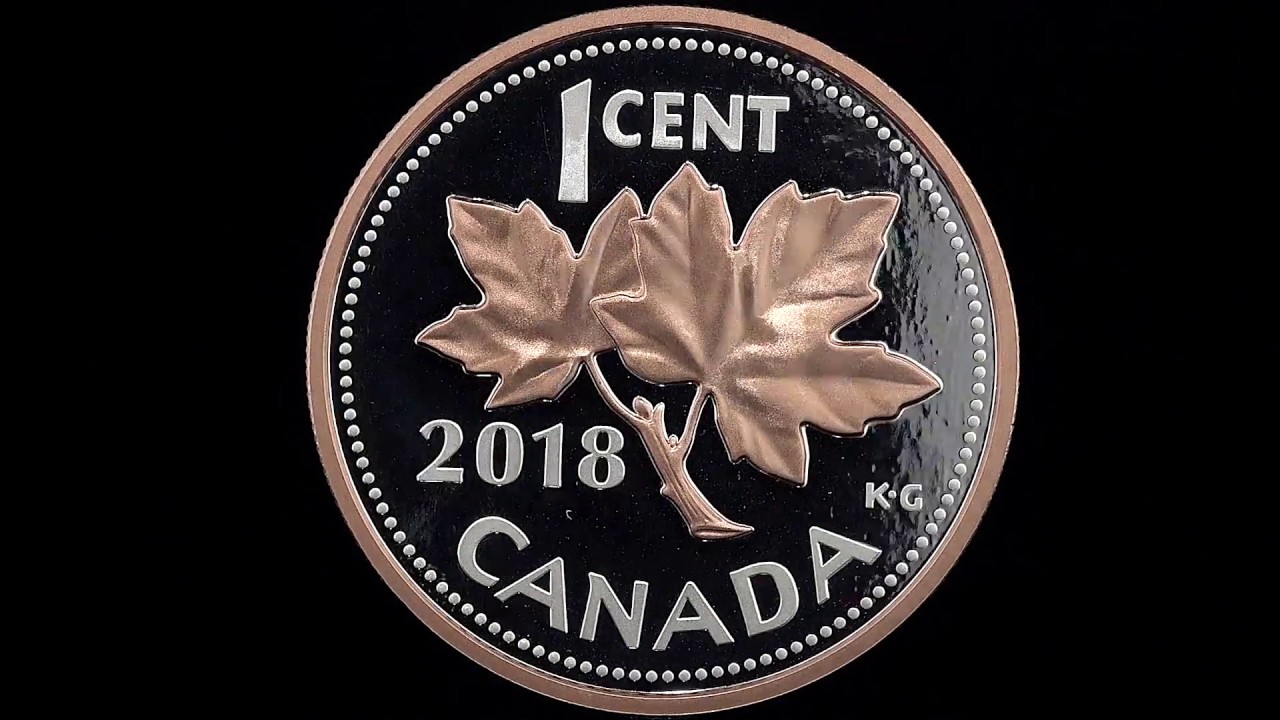 Composition
99.99% pure silver
Artist
G.E. Kruger-Gray (reverse), Susanna Blunt (obverse)
What do you want to know about this product?
Your product was successfully added to your collection.
The product could not be added