1 oz. Pure Platinum Coin - Maple Leaf Forever
1 oz. Pure Platinum Coin - Maple Leaf Forever
Masters Club:
31,000
Status:

CAN & US shipping only
Availability:

Out of stock in stores
A FIRST! An enamelled platinum coin!
Our beloved maple leaf takes center stage within this beautiful design, enhanced by a selectively rose gold plated frame. A unique approach, which features a maple leaf-duo, a red maple leaf (Acerrubrum) on the left side next to Canada's iconic sugar maple (Acer saccharum). The 2020 edition of our Maple Leaf Forever displays a special combination of engraving, finishes and plating.
A gorgeous 2020 addition to your platinum coin collection.
Only 250 coins available worldwide. And expected to sell fast. This is an exceptional opportunity to acquire a rare and exclusive coin that will remain the highlight of the most distinctive collections for generations to come.
Crafted in 99.95% pure platinum. The incomparable prestige of pure platinum makes this coin an upscale and highly collectible numismatic masterpiece.
A must-have acquisition for collectors of all kinds. This coin will appeal to anyone who appreciates fine engraving and contrasting finishes.
Includes serialized certificate. The Royal Canadian Mint certifies all of its collector coins.
No GST/HST.
Packaging
Your coin is encapsulated and presented in a Royal Canadian Mint-branded red wood lacquered case with black box.
Rose gold plating
The selective rose gold plating on your coin highlights Canada's inspiring national symbol with a splash of colour.
Reverse proof finish
Highlighted by rose gold plating, the reverse proof finish creates an exquisite contrast between the engraved, shiny maple leaves and the frosted field.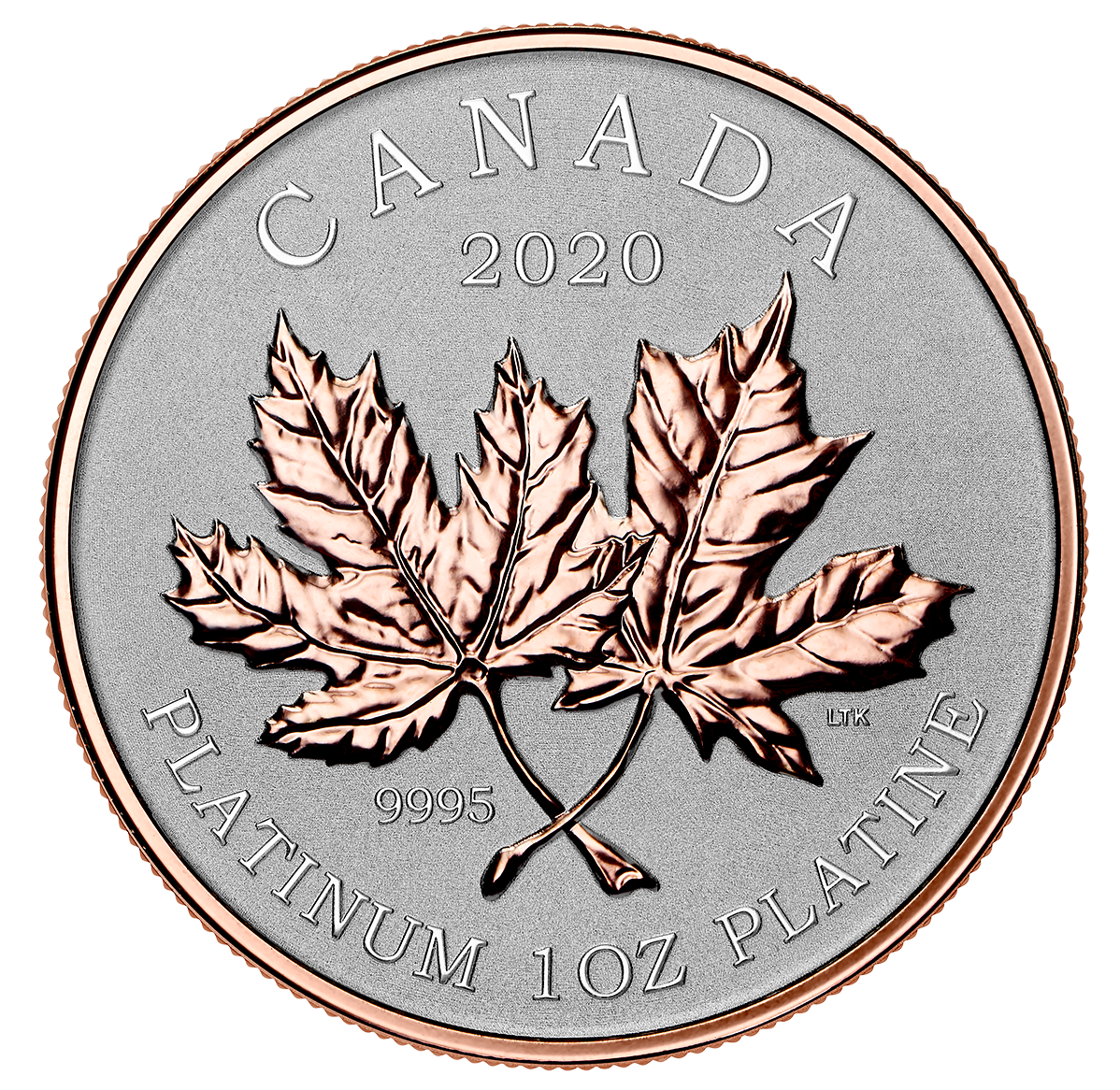 Exquisite craftsmanship
Fine details and delicate veining are beautifully portrayed within the relief, only to be highlighted by rose gold plating.
Composition
99.95% pure platinum
Finish
Reverse proof with rose gold plating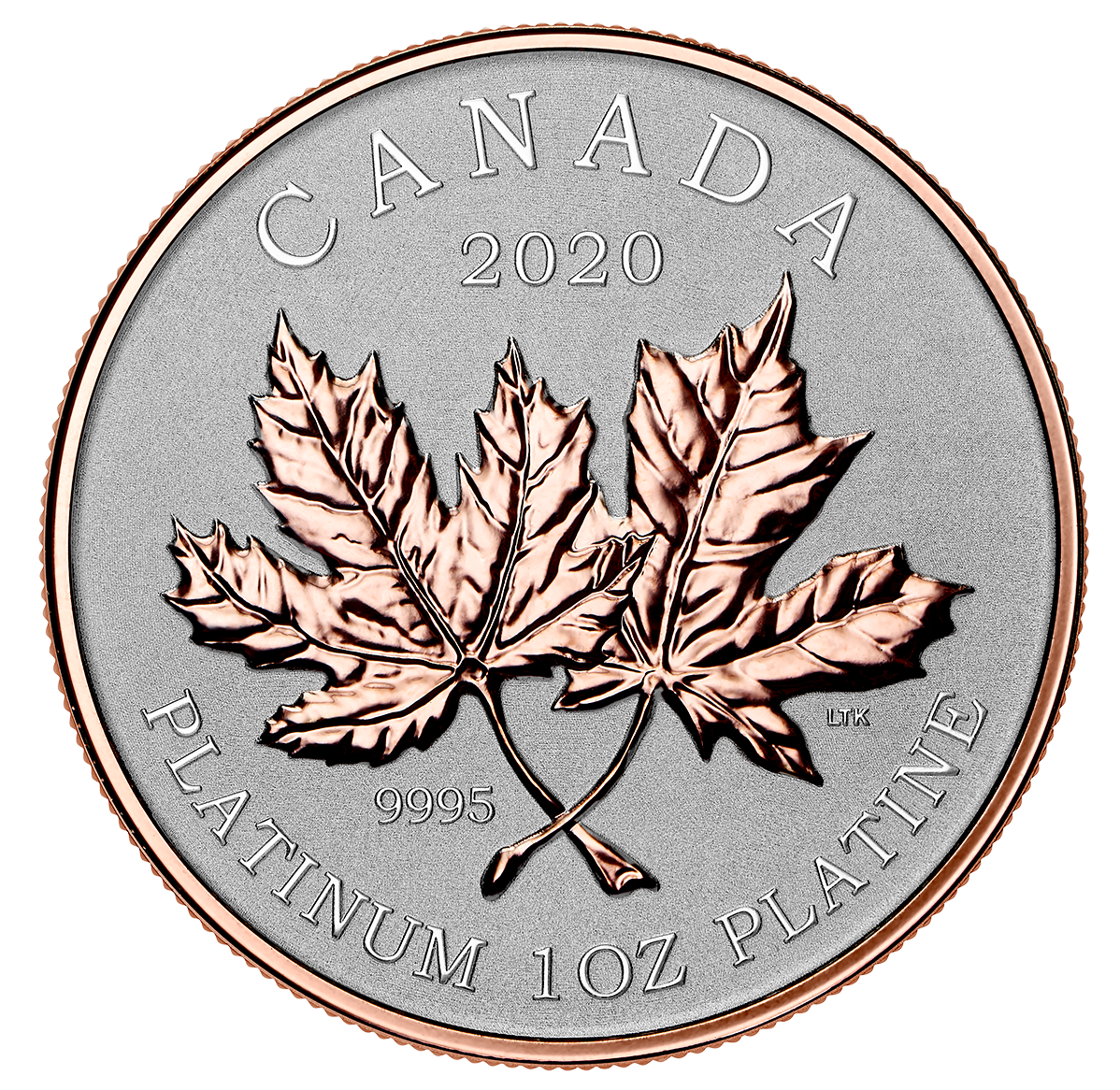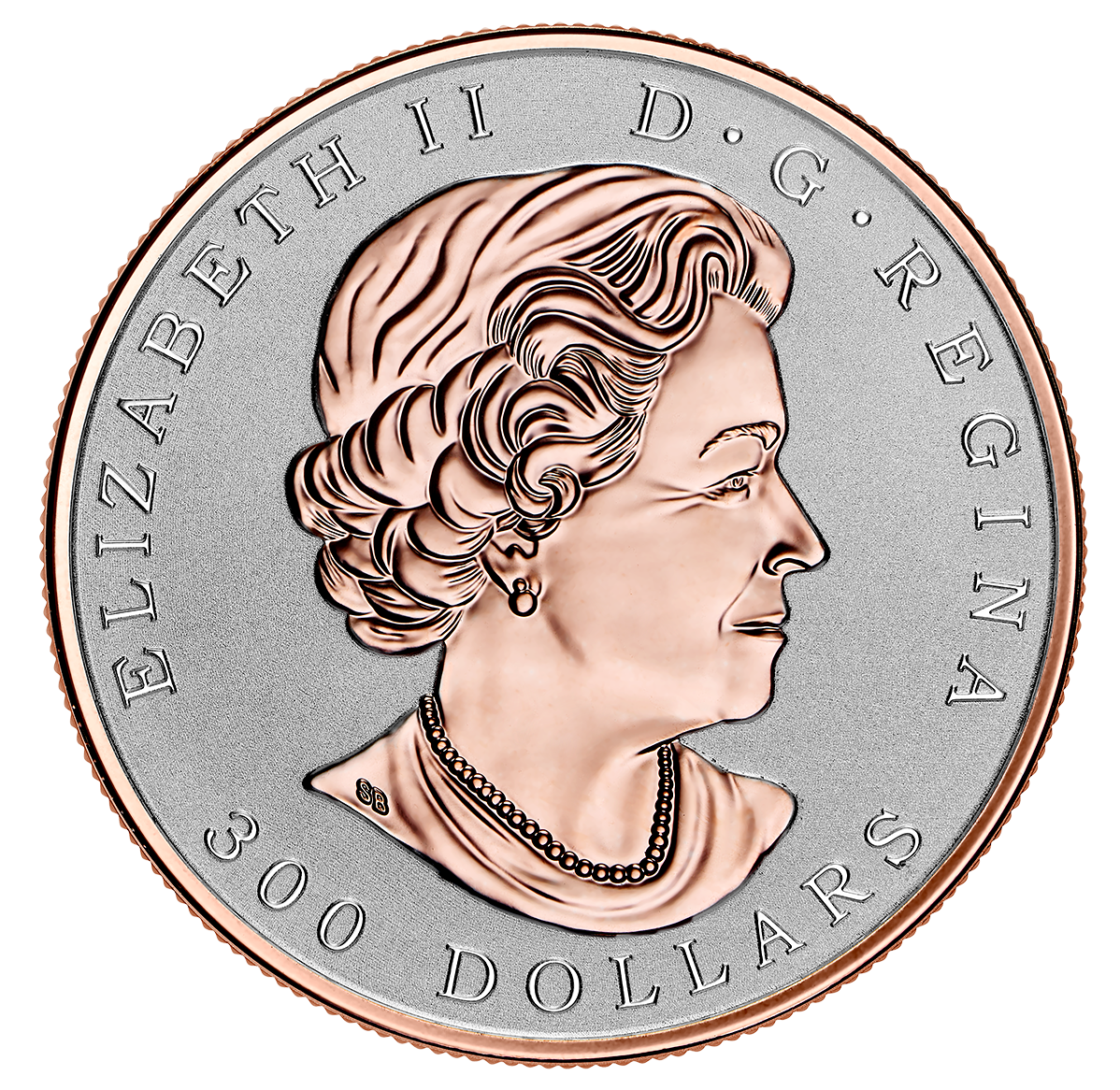 Against a reverse proof finish, Canadian artist Lisa Thomson Khan has created a special maple leaf portrait, a unique display of Canada's cultural emblem. Two maple leaf species crossed at the stem are highlighted by a selective application of rose gold plating. Fine details and delicate veining are beautifully engraved within the relief, only to be highlighted by rose gold plating.
What do you want to know about this product?
Your product was successfully added to your collection.
The product could not be added