2 oz. Pure Silver Gold-Plated Coin - A Hundred Blessings of Good Fortune
2 oz. Pure Silver Gold-Plated Coin - A Hundred Blessings of Good Fortune
Masters Club:
1,890
Status:

CAN & US shipping only
Availability:

Out of stock in stores
STUNNING! One coin for one hundred blessings! Order today!
Live healthyLive happyLive longMay good fortune come to you and be as boundless as the universeMay good luck and prosperity follow youMay harmony pour into your homeMay love and joy fill your heart and your many days
The blessing of good fortune (Fú) is a most auspicious and all-encompassing wish, for it is said that fortune comes to us in many disguises. It may mean peace, health, longevity, wealth, or love—the very things we desire most for our cherished friends and loved ones, and for ourselves too. And, when expressed in 100 different ways, as it is on this fully gold-plated 99.99%  pure silver coin, it becomes a beautiful hundredfold blessing that confers all the best wishes on its intended recipient.
Grant a hundred blessings of good fortune with this beautiful gold-plated coin! Order today!
Special features:
SYMBOL OF GOOD FORTUNE! Your coin is a beautiful everlasting keepsake and a wonderful celebration of Chinese culture in Canada!
NO TWO VERSIONS OF THE SAME FÚ CHARACTER ARE ALIKE! Your coin is a mix of old and new as contemporary flourishes go hand-in-hand with traditional Chinese symbolism to ensure that no two versions of the same Fú character are alike.
AN AFFORDABLE GLOW OF GOLD! Your 99.99% pure silver coin is fully gold plated to give it the incomparable gleam of a gold coin, but forthe affordable price of a silver one!
ADDED "P" MARK INDICATES THE GOLD PLATED NATURE OF YOUR COIN! Gold plating gives your 99.99% pure silver coin the appearance of a magnificent gold one, while the gold-plated obverse includes an added "P" mark to indicate the plated natureof your coin.
PREMIUM FINISHES! A mesmerizing mix of finishes and engraving techniques (laser and traditional) adds artistic nuance and a beautiful sense of dimension to the precision-engraved design on your coin.
MINTAGE LIMITED TO 3,888! The special mintage reflects the cultural importance of "8" as a symbol of goodfortune.
SERIALIZED CERTIFICATE! Your coin includes a serialized certificate!
TWO OUNCES PURE SILVER! Your coin is crafted from two ounces of 99.99% pure silver.
NO GST/HST!
Design:
Designed by Canadian artist Christopher Reid, your fully gold-plated coin brings together traditional Chinese symbolism and contemporary art elements to visually represent 100 blessings of good fortune. Edged by a laser-engraved pattern, an auspicious lotus shape fills much of the field. The Chinese word for "good fortune," Fú, is prominently engraved at the centre of the lotus, where it is framed by an ornamental flourish. Ninety-nine other variations of the word Fú, each one different from the other, are symmetrically positioned within the petals to bring harmony and balance to the design. The obverse features the effigy of Her Majesty Queen Elizabeth II by Susanna Blunt.
Packaging:
Your coin is encapsulated and presented in a Royal Canadian Mint-branded maroon clamshell with a black beauty box.
Your coin is a most auspicious wish for family, friends, orany intended recipients, or simply for you to keep and cherish as part of your own collection.
Order today!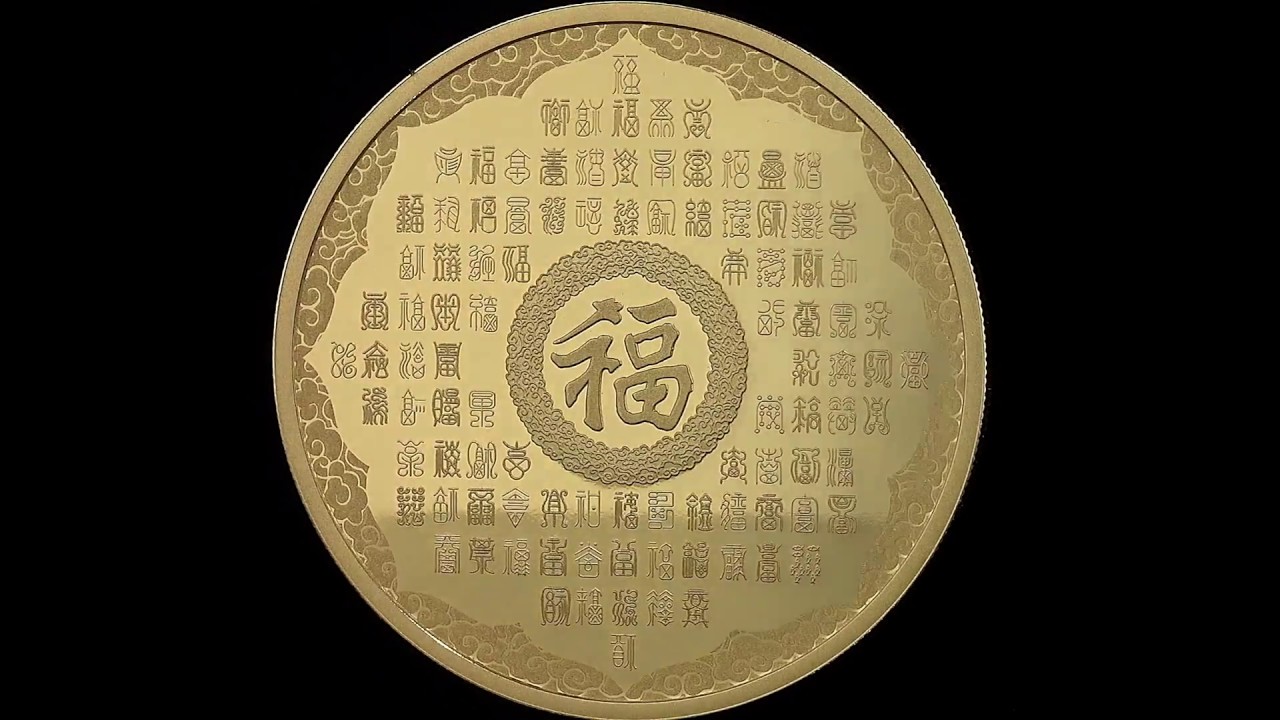 Composition
99.99% pure silver
Artist
Christopher Reid (reverse), Susanna Blunt (obverse)
What do you want to know about this product?
Your product was successfully added to your collection.
The product could not be added