3 oz. Pure Silver Coin - Centennial Flame
3 oz. Pure Silver Coin - Centennial Flame
Masters Club:
3,200
Status:

CAN & US shipping only
Availability:

Out of stock in stores
Latest innovation from the Royal Canadian Mint: A small-scale replica with extra-deep depth! Order today!
Ultra high relief has allowed us to take coin designsto greater heights than ever. And now we've added incredible depth to our latest engineering marvel: a 13-sided (tridecagon) coin-sized replica of theCentennial Flame monument on Parliament Hill. The realistic rendering was made possible by a dramatic variation in relief height: the deep sunk basin givesthis coin a minimum thickness of 1.51 millimetres, which soars to 5.05 millimetres when measured from the tip of the engraved flame. An antique finish alsogives this coin a more weathered appearance—like the granite-and-bronze fountain that celebrates Canadian unity.
Our first tridecagon coin! Say that fast three times! Order today!
Special features:
A COIN-SIZED REPLICA OF A LANDMARK! Our latest engineering feat is a small-scale replicaof a famous Canadian landmark: the Centennial Flameon Parliament Hill. 
LATEST INNOVATION FROM THE ROYAL CANADIAN MINT! Instead of ultra high relief, thiscoin features incuse relief. Deep sunk relief adds dramatic depth to a design that has a minimum thickness of 1.51 millimetres and a peak relief height of 5.05 millimetres.
NEW COIN SHAPE, NEW CAPSULE! Our first tridecagon coin has 13 sides, just like the monument. The new shape also means a new shaped capsule!
INCLUDES SERIALIZED CERTIFICATE! The Royal Canadian Mint certifies all of itscollector coins.
3 OZ. 99.99% PURE SILVER COIN!
NO GST/HST.
Design:
On the reverse, an engraved flame tops this small-scale replica of the Centennial Flame monumenton Parliament Hill in Ottawa, Ontario. The 13-sidedfountain consists of one panel for every Canadian province and territory, which are represented by their armorial bearings. On the edge of the fountain basin, the province or territory's floral emblem frames its date of entry into Confederation. An antique finish adds a weathered look that emphasizes the deep sunk relief. The obverse features the effigy ofHer Majesty Queen Elizabeth II by Susanna Blunt.
"Since the fountain is such an iconic landmark, we were inspired to push the limits to achieve the dramatic relief changes seen here. It was a challenge, but we were able to perfect the coin in just a few physical trials by using our cutting-edge Virtual Minting process. It allowed us to pre-determine the amount of silver and the striking force necessary to create our version of the monument." Jennifer Baba, Product Engineering Intern, Royal Canadian Mint
"This coin is a fantastic combinationof design and technology. You can almost imagine throwing a coin into the fountain when you see the great depth achieved with this piece." Erica Maga, Product Manager
Did you know…
Prime Minister Lester B. Pearson first lit the flame on December 31, 1966. The Centennial Flame was intended to be a temporary installation for the centennial celebrations in 1967. By popular demand, it became a permanent addition to the public grounds of the Parliament Buildings in Ottawa.
Fuelled by natural gas, the heat from the flame keeps the waters flowing — even on the coldest winter days. But it's not an eternal flame: it has been extinguished a few times, largely for maintenance work.
In 2017, the 12-sided fountain was updated to include a 13th panel representing Nunavut. (Nunavut entered Confederation on April 1, 1999, three decades after the fountain was originally built.)
Make a wish and throw a coin into the fountain for luck — you'll also help fund disability research! Coins tossed into the fountain are regularly collected and put towards the annual Centennial Flame Research Award.
Packaging:
Your coin is encapsulated and presented in a Royal Canadian Mint-branded clamshell with a black beauty box.
Order today!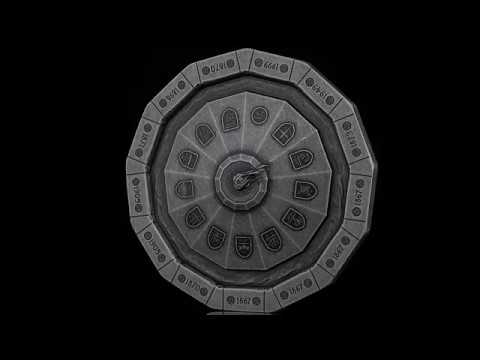 Composition
99.99% pure silver
Artist
Susanna Blunt (obverse)
What do you want to know about this product?
Your product was successfully added to your collection.
The product could not be added