1/10 oz. Pure Gold Coin - Tribute to Alex Colville Series: 1967 5-Cent Coin
1/10 oz. Pure Gold Coin - Tribute to Alex Colville Series: 1967 5-Cent Coin
14 views in the last 24 hours!
Masters Club:
3,650
Status:

CAN & US shipping only
Colville's 1967 5-Cent coin now struck in 99.99% pure gold.
When it was introduced in 1967, the running rabbit onthe Centennial five-cent coin was a change of pace from the classic beaver design introduced in 1937.
The rabbit races once more across this 1/10 oz. pure gold tribute to the artist, master painter Alex Colville, in honour of the 100th anniversary of his birth.
A centennial salute. This six-coin series is a tribute to acclaimed Canadian artist Alex Colville on what would have been his 100th birthday.
Also available as a subscription. Subscribe to the series to guarantee your complete set of 2020 Colville coins and get a free maple wood collector case. We'll send you a new coin every two months as they're released, beginning with the dollar coin and ending with the one-cent coin. That means if you order in February, you'll have a complete set, case and all, by Christmas—an instant gift for any collector. Coins in your Tribute to Alex Colville Series include:

$1 coin
50-cent coin
25-cent coin
10-cent coin
5-cent coin
1-cent coin


Limited worldwide mintage. Your coin has a limited worldwide mintage of 1,200.
1/10 oz. pure gold. Yourcoin is crafted from one-tenth ounce of 99.99% puregold.
No GST/HST.
If you enjoy Alex Colville's coin designs, then order this 99.99% pure gold coin today.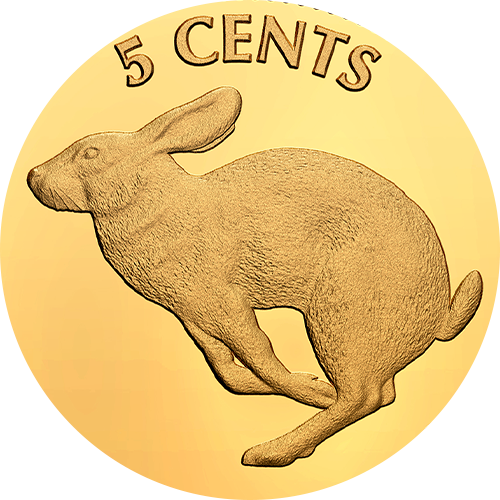 1967, re-mastered
A centennial celebration of Canada becomes a centennial celebration of the artist. All six of Colville's wildlife-themed, 1967 Centennial circulation coin designs have been lovingly re-created on 1/10 oz. pure gold coins, from the Canada goose (dollar coin) to the rock dove (one-cent coin).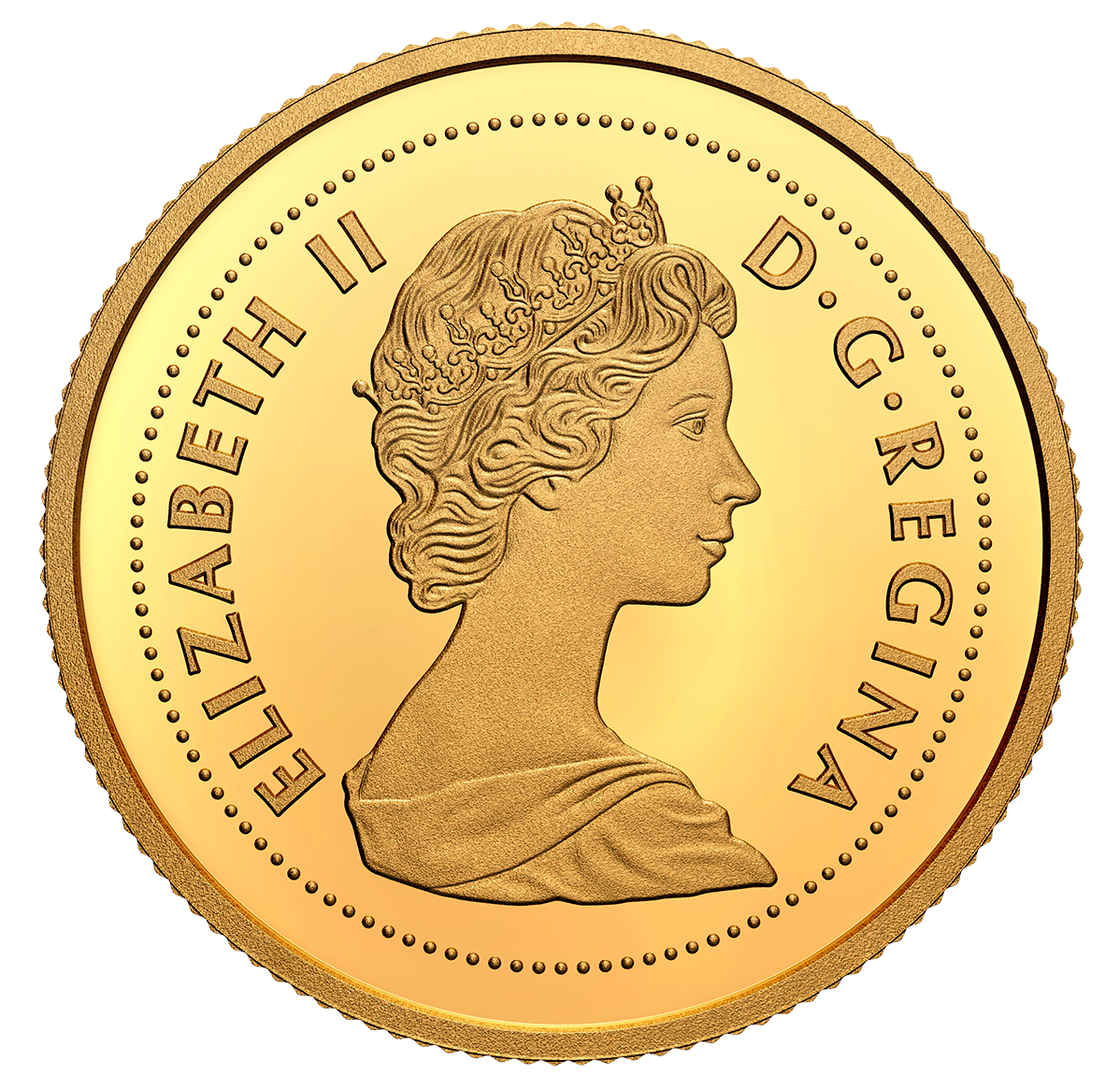 Historic obverse
Like the original coins issued in 1967, all six 2020 versions feature the 1965 effigy of Her Majesty Queen Elizabeth II by Arnold Machin.
Composition
99.99% pure gold
Packaging
Your coin is encapsulated and presented in a Royal Canadian Mint-branded clamshell with a black beauty box.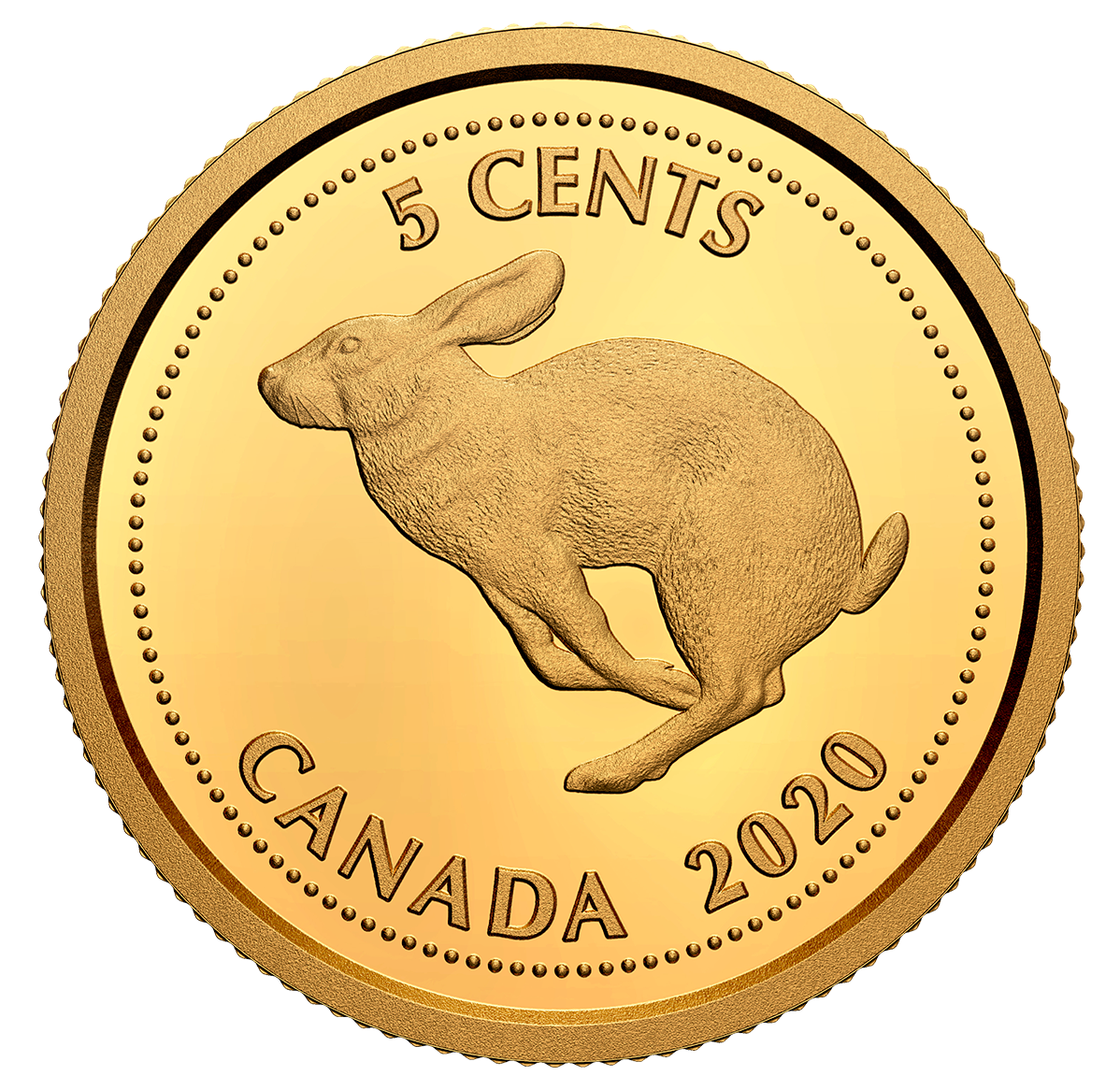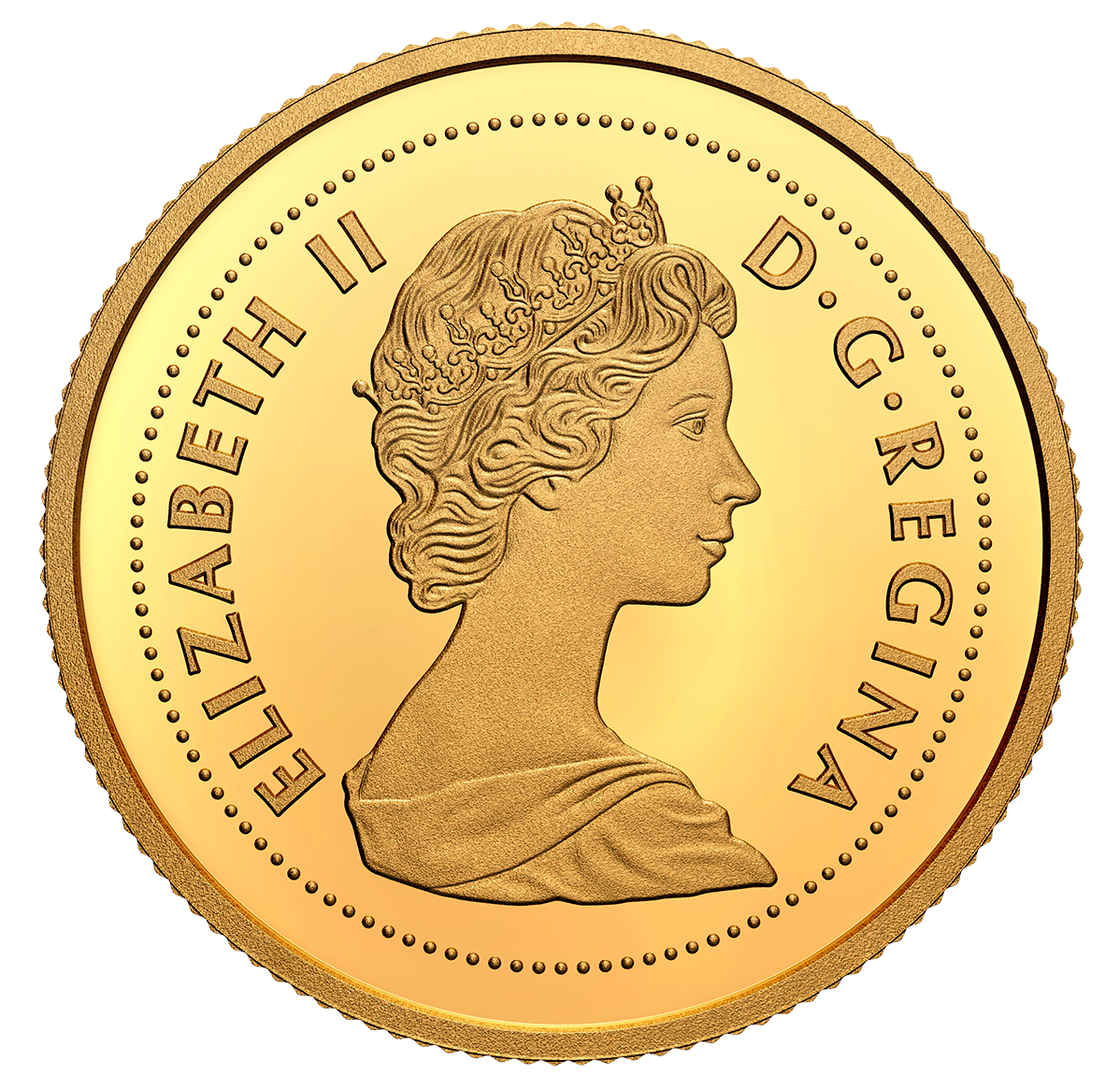 The reverse re-creates Canada's 1967 Centennial five-cent coin design by artist Alex Colville and features a profile view of a hopping rabbit. The reverse also features the engraved face value "5 CENTS", the word "CANADA" and the date "2020". The obverse features Canada's second effigy (1965-1989) of Her Majesty Queen Elizabeth II by Arnold Machin.
What do you want to know about this product?