1/2 oz. Pure Silver Coin - O Canada! 6-coin Series - The Beaver
1/2 oz. Pure Silver Coin - O Canada! 6-coin Series - The Beaver
13 views in the last 24 hours!
Masters Club:
500
Status:

CAN & US shipping only
Our O Canada! series continues with a special tribute to an animal ambassador.
Seen here, the beaver is synonymous with Canada's wilderness and the waterways that vein our landscape. It's a community-minded creature that is well adapted to its environment—qualities that exemplify the Canadian spirit.
This industrious builder also played a major role in our nation's past. In fact, no other creature has shaped our nation's history like the busy beaver, whose pelt fuelled the economic and social development of modern Canada.
For these reasons and more, the beaver occupies a place of honour in our hearts and on this coin.
Six icons, six artists. Every coin in this series is designed by a different Canadian artist for a different take on some of the most famous images of Canada.
A dose of Canadiana. This series is your dose of Canadiana in 2020 and it will add several iconic Canadian images to your collection.
Subscribe to the complete series. Purchase each coin individually or sign up for a bi-monthly subscription that guarantees a complete 2020 O Canada! series. The first coin ships with an exclusive subscription-only case that lets you store and display all six coins as a complete series.
The perfect addition or gift for those seeking a piece of Canada that fits in the palm of your hand.
Packaging
Your coin comes in a full-colour custom folder that will catch everyone's attention.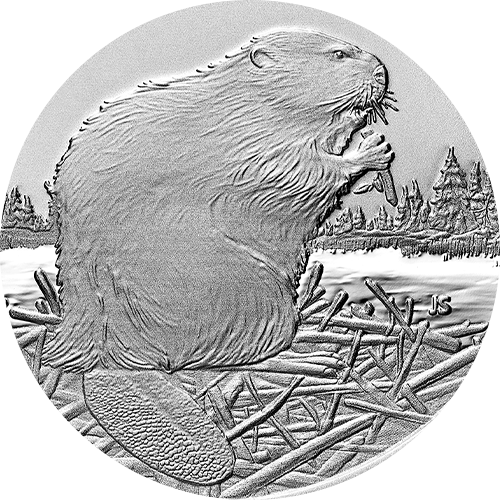 This is Canada
Celebrate some of the sights and experiences that make Canada unique! Each coin highlights a famous Canadian symbol or scene that has shaped this nation's image and filled our hearts with Canadian pride.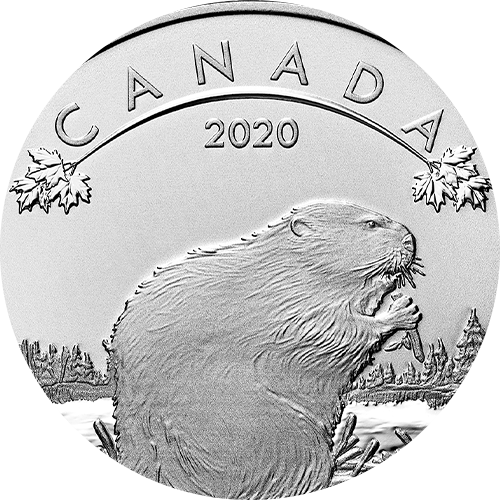 A uniform look
The curve text ("CANADA"), date ("2020") and maple flourish are the unifying features of this series. You'll find them on the reverse of all six coins, where they complete our 2020 celebration of Canada.
Composition
99.99% pure silver
Series
O Canada! Series (2020)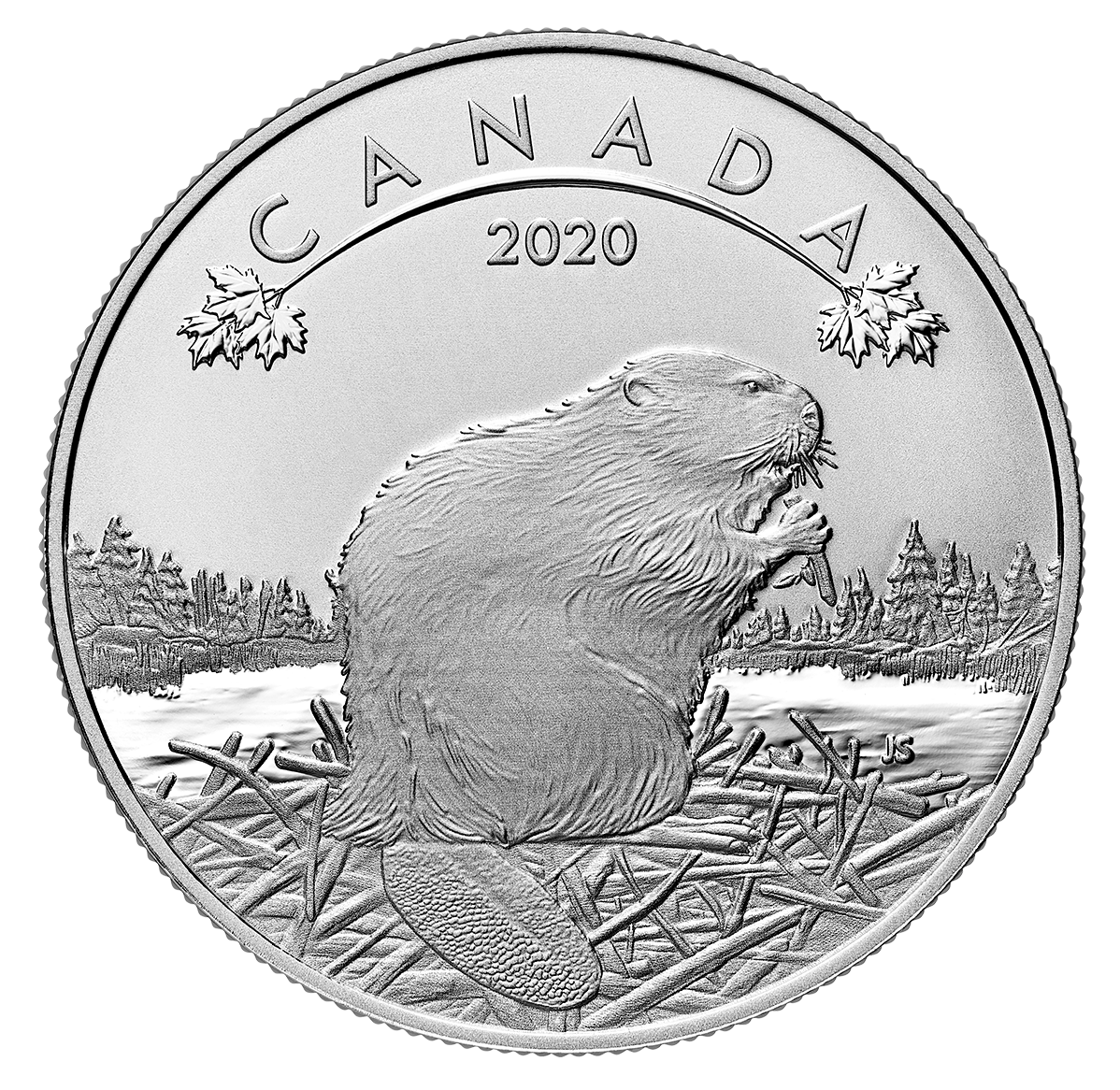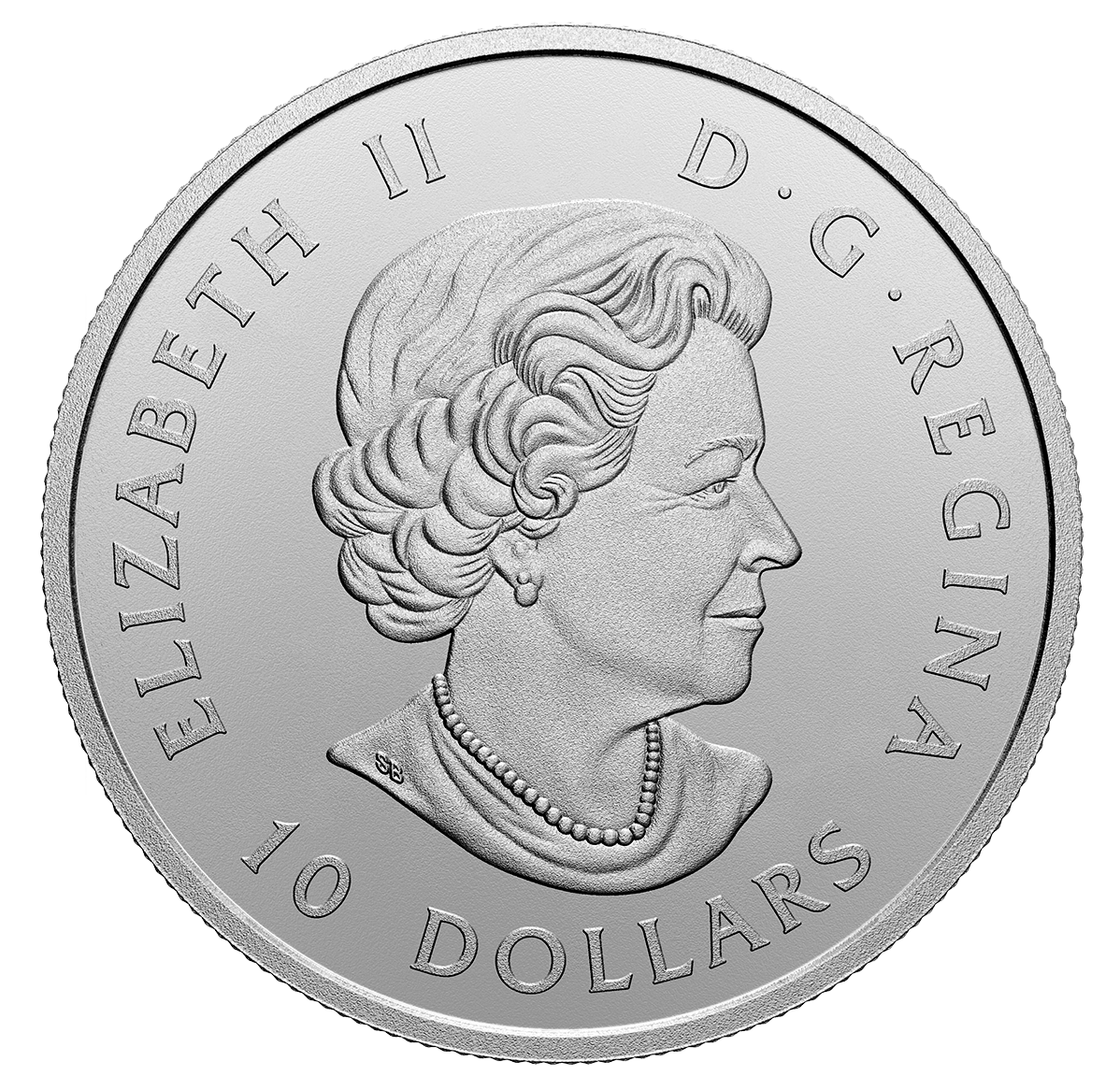 Designed by Canadian artist June Steube, the reverse captures the majesty of an official emblem that embodies the history, landscape and wild spirit of Canada. The busy beaver (Castor canadensis) is shown peacefully standing on a pile of gnawed branches near the water's edge in one of Canada's many lakes and streams. The reverse includes the curve text "CANADA" above a maple flourish and the year "2020". The obverse features the effigy of Her Majesty Queen Elizabeth II by Susanna Blunt.
What do you want to know about this product?