Pure Gold Coin – Tall Ships: Brigantine
Pure Gold Coin – Tall Ships: Brigantine
Masters Club:
20,000
Status:

CAN & US shipping only
Availability:

Out of stock in stores
Hoist the sails and set a course for Canada's Tall Ship era.
Our new annual series of $200 pure gold coins is a collectible ode to Canada's Golden Age of Sail. Each instalment brings a different type of tall ship to the fore, beginning with the brigantine highlighted on this coin.
The backbone of Canada's marine industry in the 19ᵗʰ century, the brigantine was the versatile workhorse that plied the coastal trade routes and sailed on the high seas. This tall ship is distinguished by a fully square-rigged foremast and a fore-and-aft mainsail—a combination that made it easier to manoeuvre in rivers and along our eastern coastline, where the busy shipyards, ports and harbours connected us to the world.
A NEW annual series begins! Order your pure gold Tall Ships coin today!
New series. Launching in 2022, our annual Tall Ships series of pure gold coins celebrates the legendary vessels that drew international acclaim for Canada's shipyards and contributed to our rich maritime heritage.
Coin #1. Each instalment showcases a different type of tall ship, beginning with the brigantine on the 2022 coin.
A popular theme. Previous Tall Ships coins sold out quickly, including 2016's four-part Tall Ships Legacy. This 2022-dated coin is sure to be a coveted piece and a prestigious addition to any collection, especially a gold-, history- or nautical-themed one.
Includes serialized certificate. The Royal Canadian Mint certifies all of its collector coins.
No GST/HST (if applicable)
Packaging
Your coin is encapsulated and presented in a Royal Canadian Mint-branded clamshell with a black beauty box.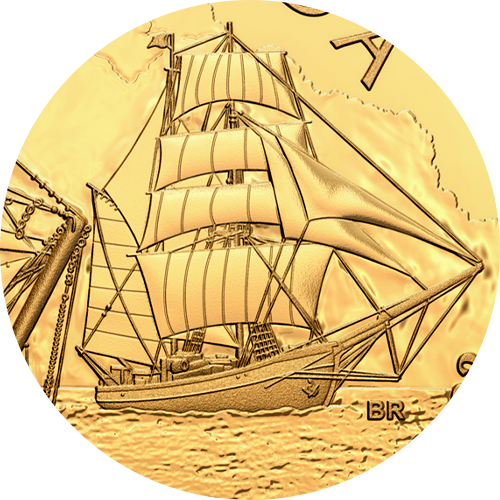 Impeccable craftsmanship
Every Tall Ships coin is an expertly engraved and exquisitely detailed portrait of Canada's past. These are the wooden ships that carried passengers and/or cargo to Canadian destinations and to the port cities of the world, where they served as a testament to this nation's shipbuilding and seafaring abilities.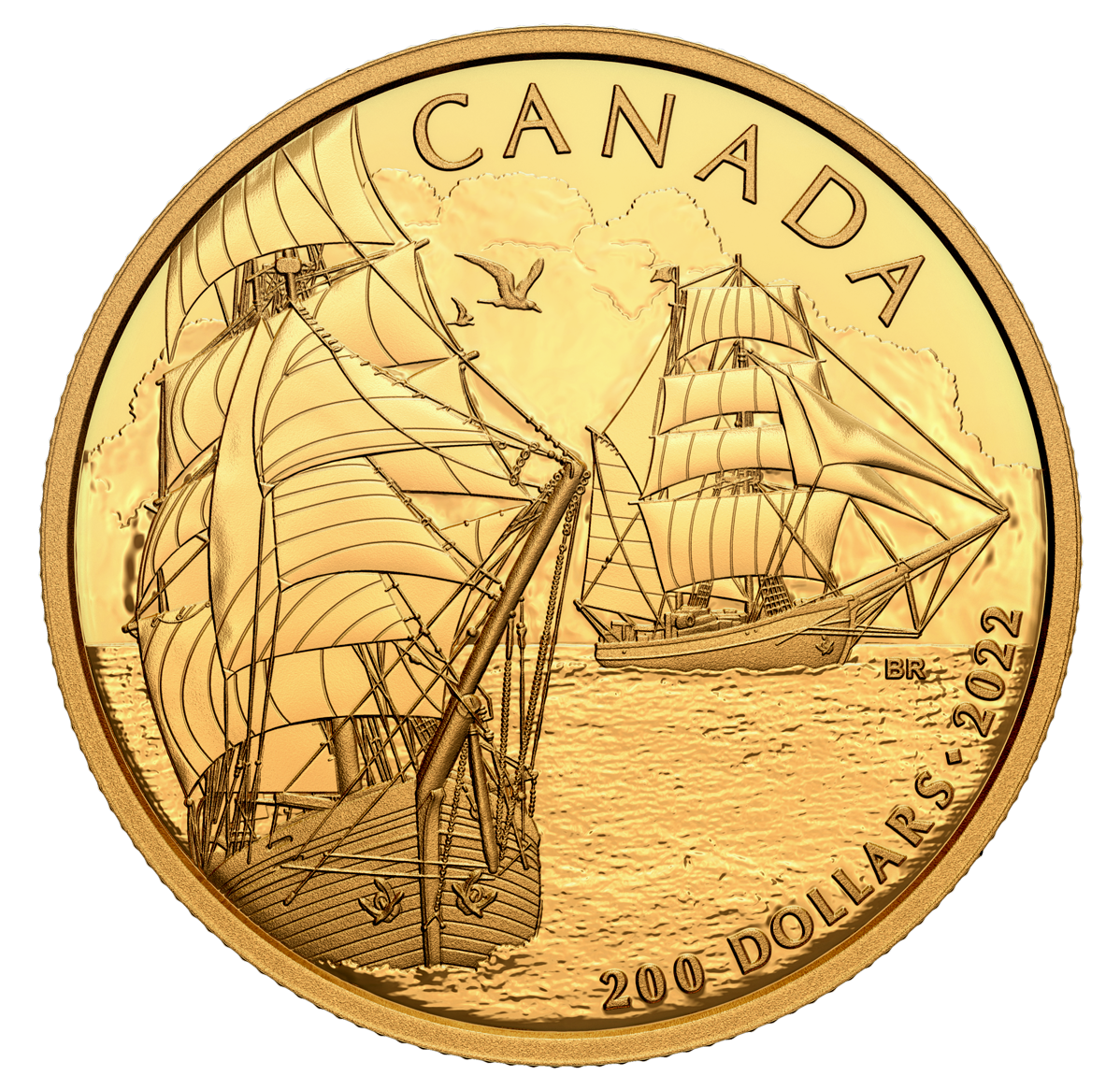 Pure gold portrait
Your low mintage (1,200) coin is crafted from of 99.99% pure gold, with a mirror-like finish that lights up the maritime art engraved on its reverse.
Composition
99.99% pure gold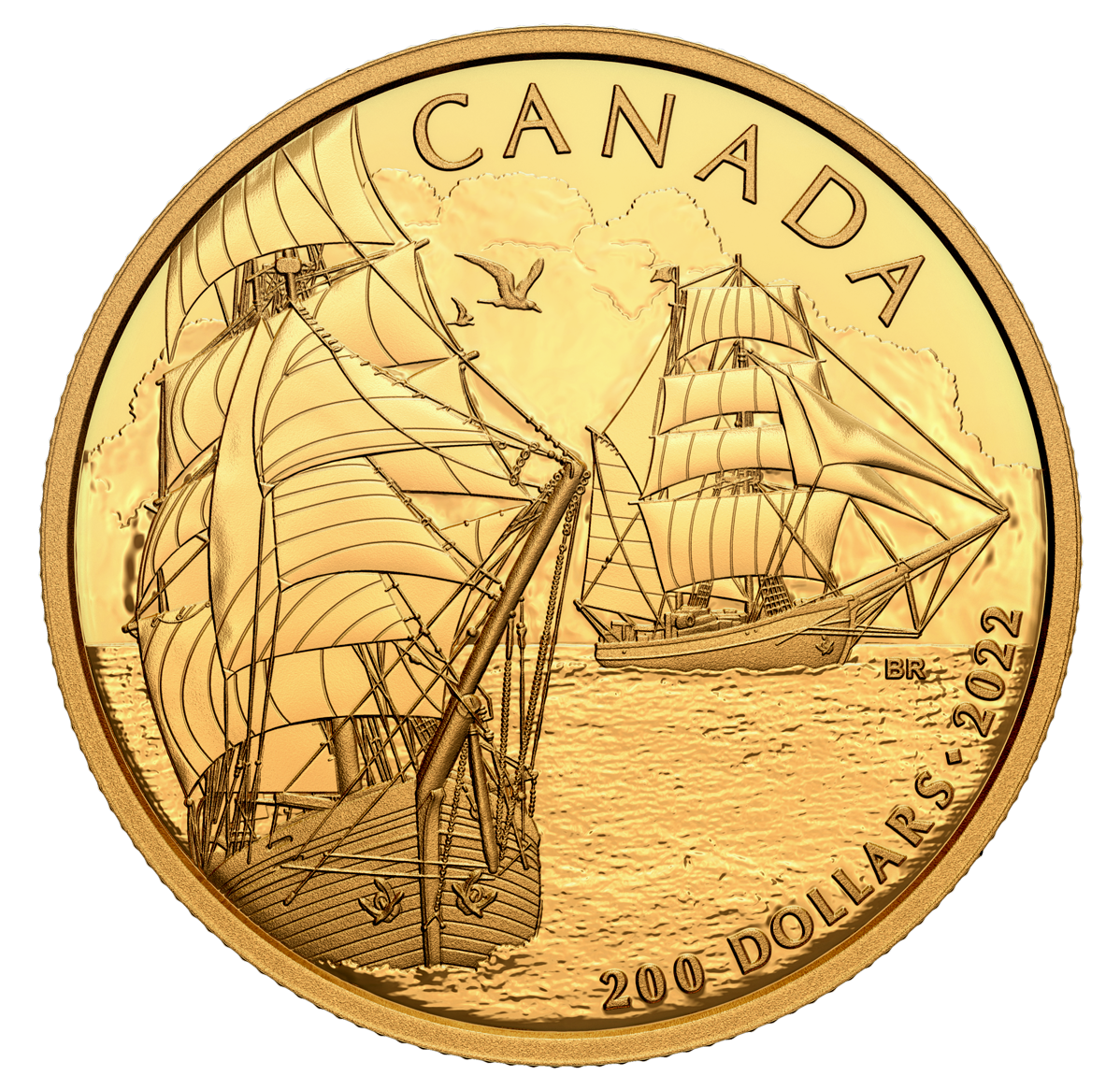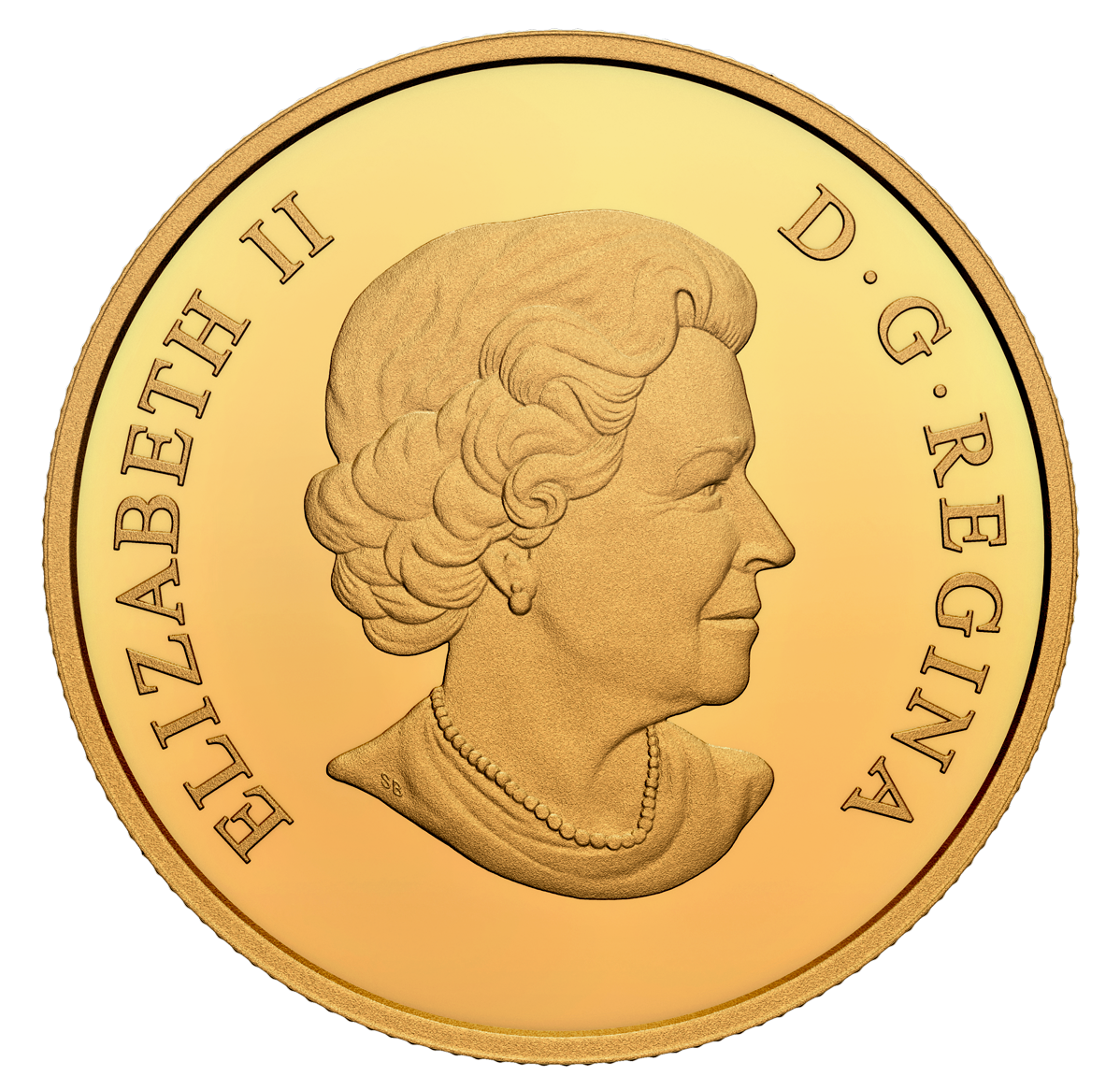 Your coin's reverse design by Canadian artist Bonnie Ross features a unique perspective that captures the majesty of the brigantine, a two-masted tall ship that played an important role in Canadian history. Backed by clouds that sit low on the horizon, two brigantines are shown on the open sea, where the wind fills their canvas sails. The reverse includes the word "CANADA", a face value of "200 DOLLARS", and the year "2022". The obverse features the effigy of Her Majesty Queen Elizabeth II by Susanna Blunt.
What do you want to know about this product?
Your product was successfully added to your collection.
The product could not be added