¼ oz. Pure Silver Coin – Moments to Hold: Remembrance Day
¼ oz. Pure Silver Coin – Moments to Hold: Remembrance Day
Masters Club:
250
Status:

CAN & US shipping only
Shipping:

Expected to be shipped on Oct 10
An ode to our service people: Hold onto the memory of Canada's veterans.
On November 11, Canadians across the country pause to honour Canada's veterans, past and present—we thank those who serve and have served, and we remember those who fought and fell in service to their country for the freedoms we enjoy today. Our third 2022 Moments to Hold coin invites you to hold onto the memory of Canada's veterans and remember their stories of bravery and sacrifice, which are represented by the poppies that will forever bloom on this collectible.
A powerful way to honour and preserve a legacy of courage. Order your Moments to Hold: Remembrance Day coin today.
Special features
Coin #3. Canada, this is one of your Moments to Hold in 2022. This four-part compilation series is your essential set for 2022: it highlights some of the themes and anniversaries that have special significance this year.
An affordable piece. One of our most affordable fine silver collector coins. Each Moments to Hold coin gives you ¼ oz. of 99.99% pure silver for the low cost of just $24.95 per coin.
Great gift or addition to your collection. Our 2022 Moments to Hold coins are affordable collectibles that are perfect for sharing and gift giving. Each theme is part of this nation's story, and these coins will serve as enduring snapshots of Canada in 2022.
Available as a subscription. You're guaranteed to get all four 2022 Moments to Hold coins with our easy subscription option. When you subscribe to the series, we'll reserve one of every Moments to Hold coin issued in 2022, for a total of four coins released throughout the year. You also get a free collector folder (it ships with Coin #4), which allows you to store all four 2022 Moments to Hold coins together as a complete set. There's no advance payment—you only pay for each coin once it is shipped.
No GST/HST (if applicable)
The Poppy Design is a registered trademark of The Royal Canadian Legion, Dominion Command and is used under license.
Packaging
Your coin comes in a colourful gift card folder with a removable coin capsule that allows easy access to your Moments to Hold collectible.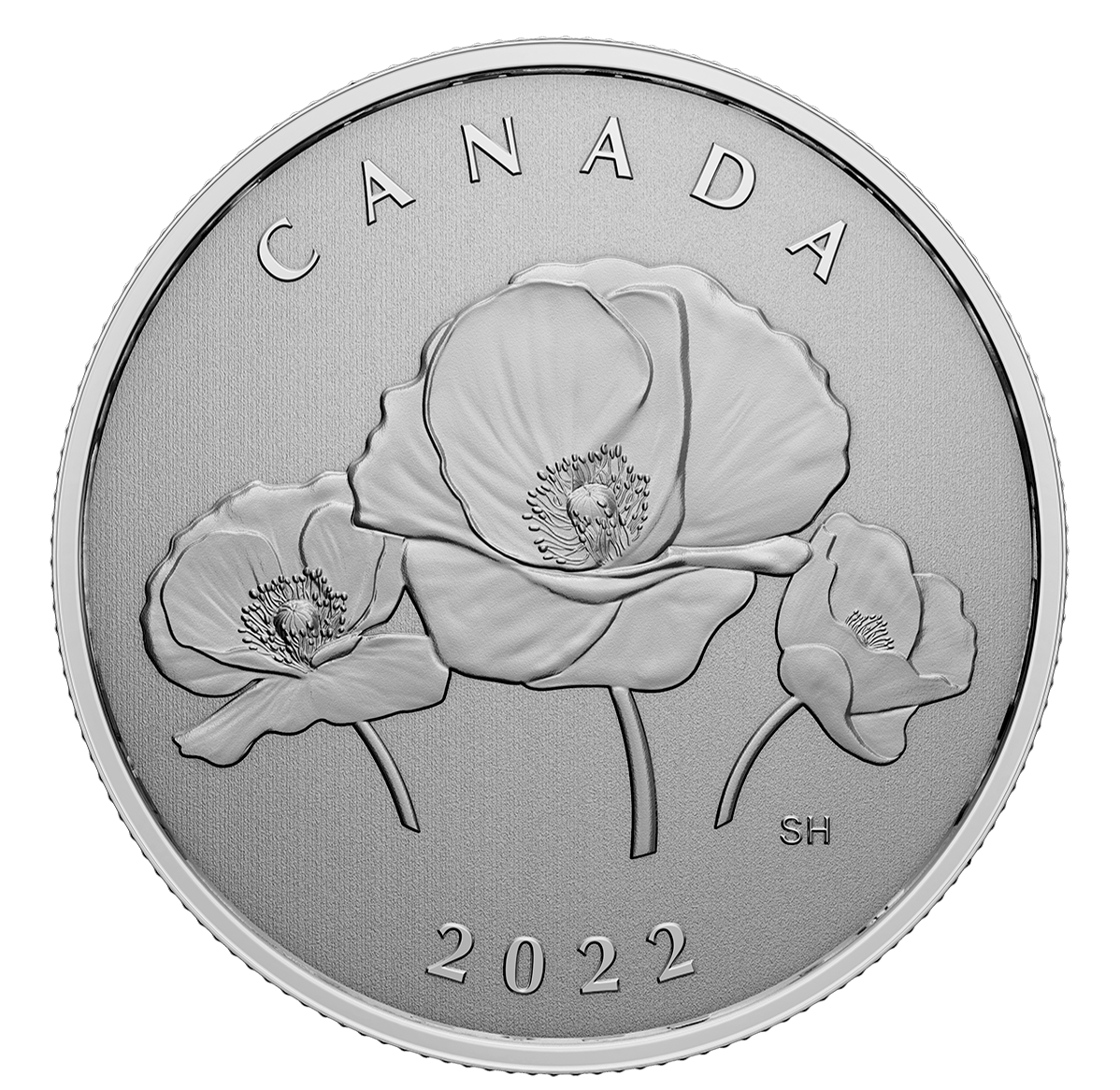 An ode to canada's combatants
The poppy is Canada's symbol of Remembrance, and on this Remembrance Day coin, it honours all the Canadians who served their country so selflessly.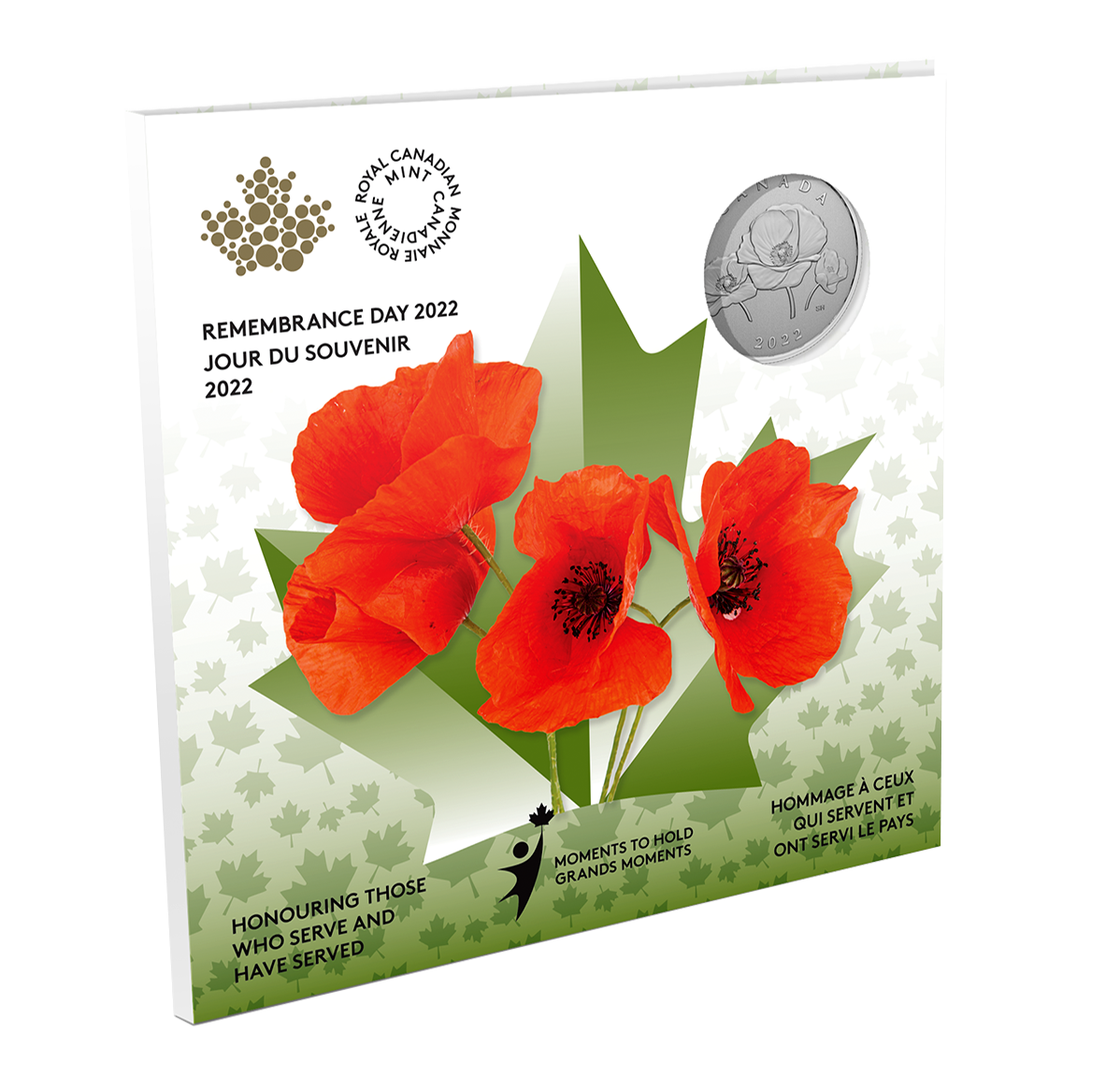 Special packaging
Each Moments to Hold coin comes in a colourful folder filled with information about the theme. The coin itself is enclosed in a removable capsule, which allows you to hold the "moment" in your hand and take a closer look at your collectible.
Composition
99.99% pure silver
Packaging
Gift set folder with removable capsule
Artist
Steve Hepburn (reverse), Susanna Blunt (obverse)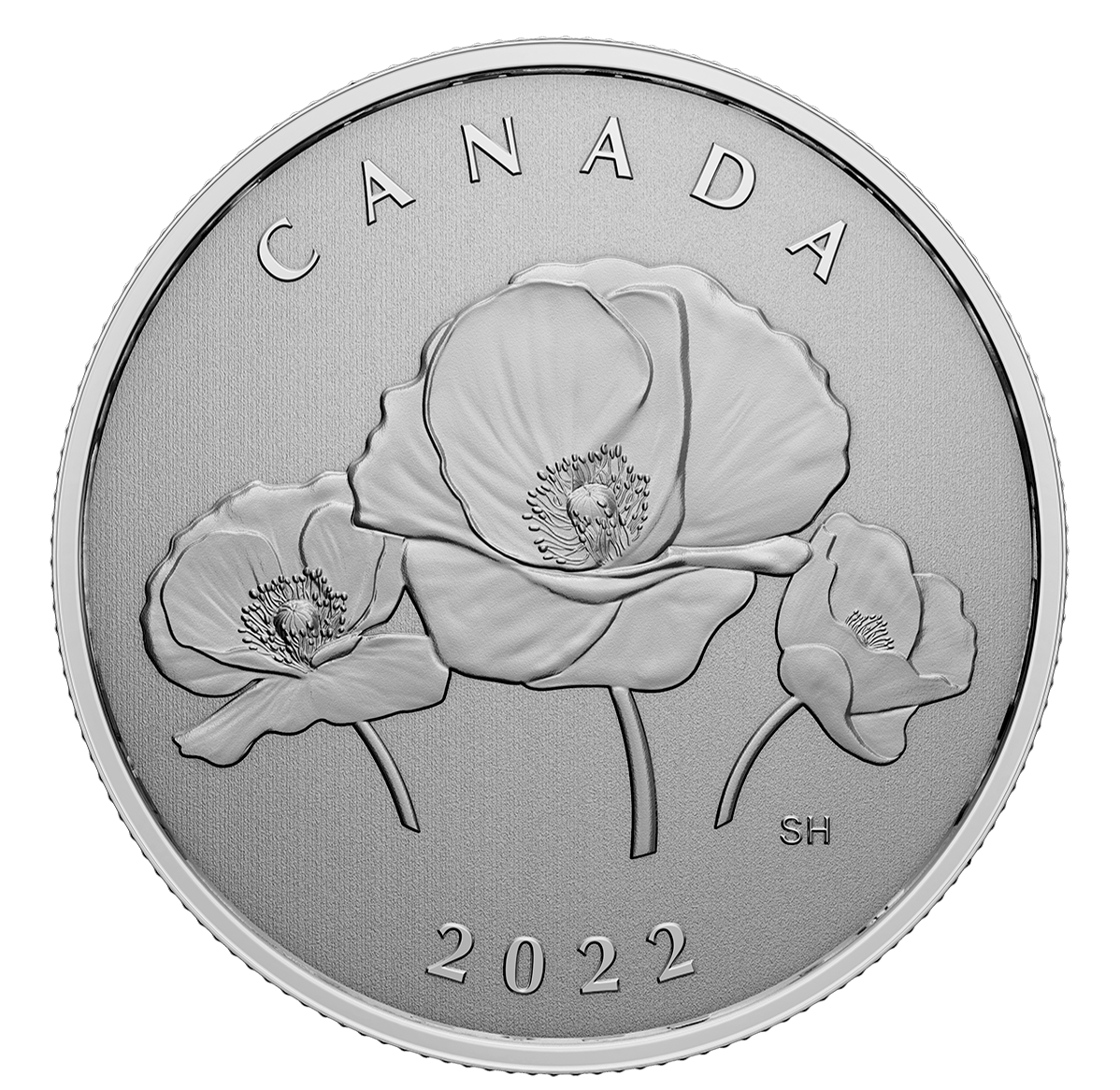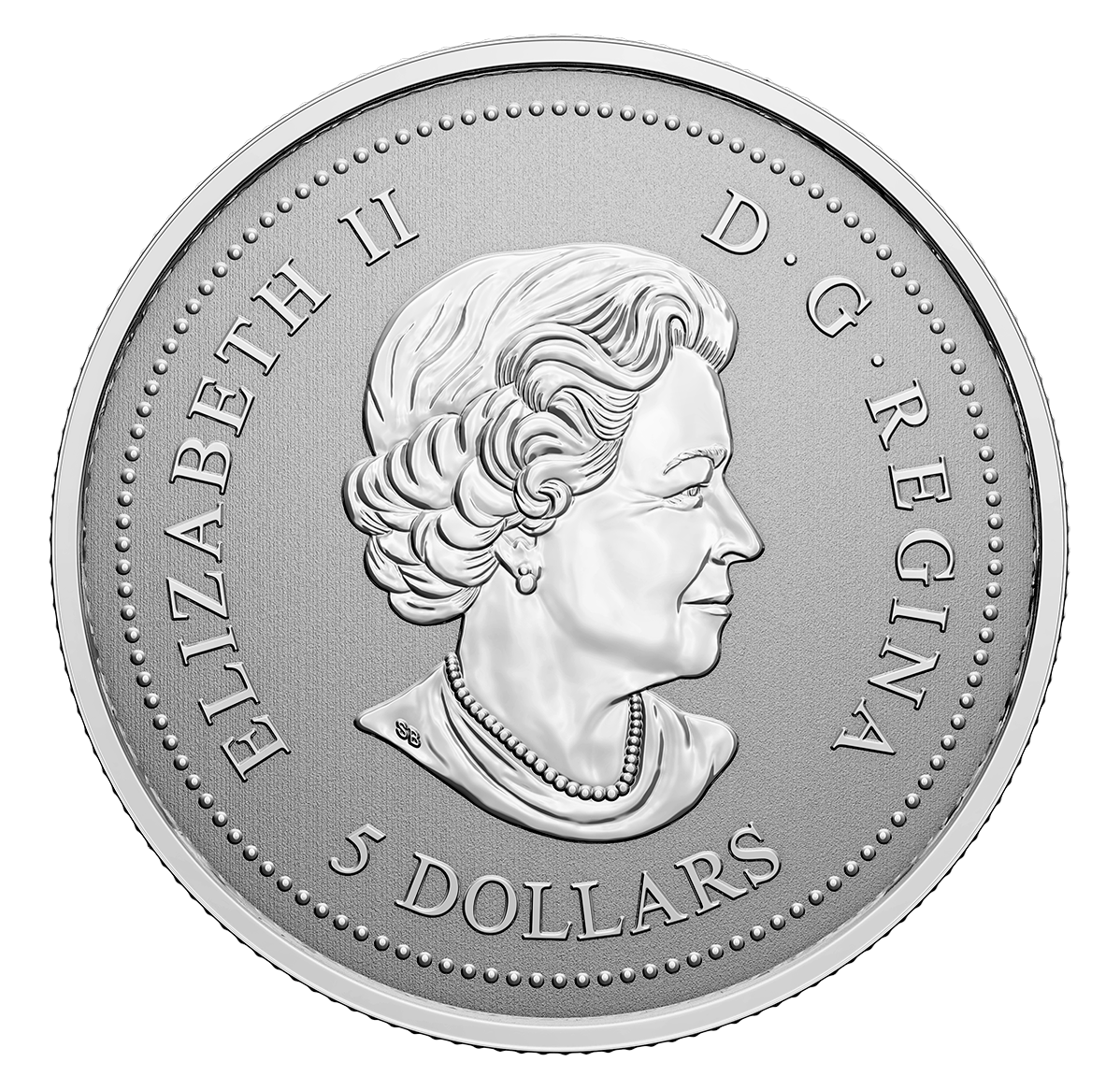 Designed by Canadian artist Steve Hepburn, your coin's reverse honours the memory of Canada's veterans who paid the ultimate sacrifice, as represented by the official Flower of Remembrance, the poppy. Three poppies in full bloom form a reminder of the achievements and sacrifices made by those who gave their lives for their country. Your coin's obverse indicates a face value of "5 DOLLARS" and features the effigy of Her Majesty Queen Elizabeth II by Susanna Blunt.
What do you want to know about this product?
Your product was successfully added to your collection.
The product could not be added